Where To Sell And Donate Your Pre-loved Books In Singapore
As any bookworm knows, it is impossible to ever have enough shelf space for your books. Decluttering old books becomes essential to make room for new additions. But what should you do with these old books? Here are some ways to give your old books a new lease of life.
Where to sell books
1. Try your luck on Carousell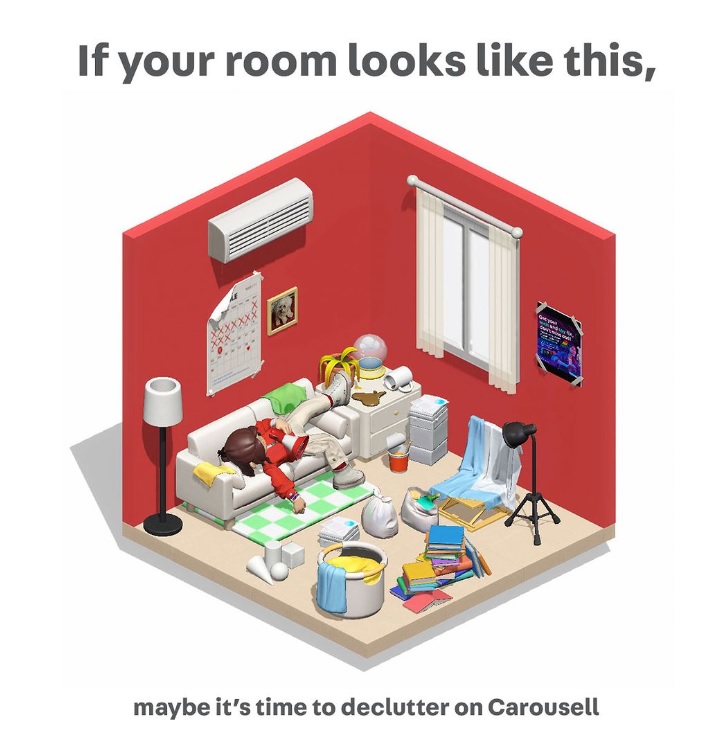 This online marketplace is usually the first thing that comes to mind when you're looking to sell your old things locally. Just take a photo or two, set your price and create a listing. Be warned: You might have to wait months for someone to be interested in buying your books, and you'll probably spend more time than you'd like fending off shameless lowballers. And sometimes, you end up travelling halfway across the island just to sell a $5 book.
Find out more here
2. Trade them in for Thryft credits

If dealing with scammers and lowballers on Carousell is too much of a headache, consider trading in your books at Thryft, an online sustainable thrift store for pre-loved books and clothes. Trading in your books lets you exchange them for Thryft credits, which you can use to purchase other secondhand items from the online store.
Alternatively, you can choose to donate your books instead to have their worth in credits donated as cash after they're sold. In addition, 1% of all Thryft profits are donated to charities as well.
Thryft supports several social and environmental causes, such as WWF Singapore for conservational efforts, Lakeside Family Services' children and youth programmes, and many more.
Find out more here
3. Sell them at a secondhand bookshop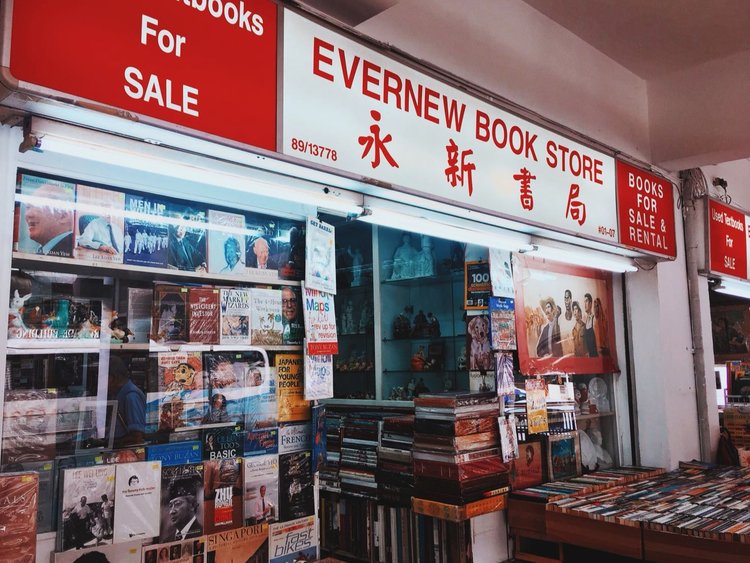 Hauling your obsolete library directly to a bookstore might be old–fashioned, but it's certainly more efficient, especially if you're selling in bulk. Although fewer secondhand bookshops buy books nowadays, there are still a few options if you're looking to unload.
The shops of Bras Basah Complex are a good place to start. For instance, Evernew Book Store still buys secondhand books.
Do note that the shops might reject some books based on their condition, and you're not likely to get much money for them. However, this is probably the best option if you have a lot of books to sell and are more concerned with clearing space than profit.
Evernew Bookstore, 231 Bain Street, #01-07 Bras Basah Complex, Singapore 180231
Find out more here
---
Where to donate books
If you'd prefer to donate your books instead of selling them, there are several options you can consider:
1. Become a Book Fairy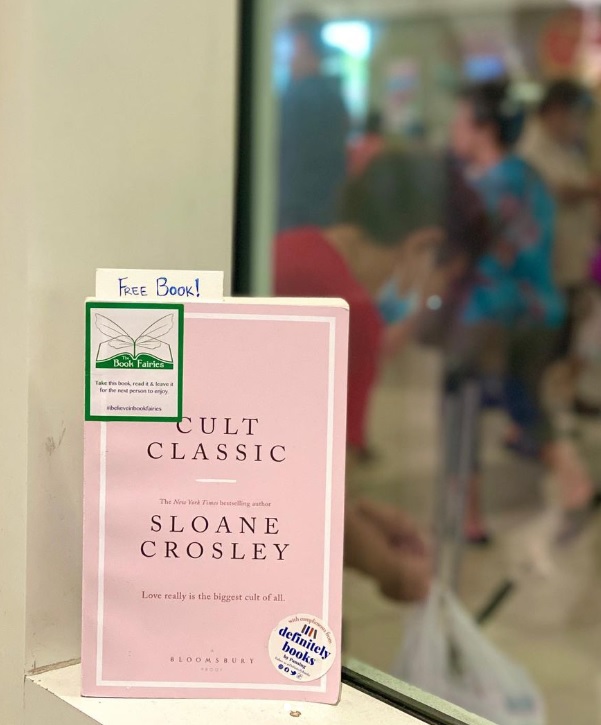 Want to share books you've enjoyed with other readers? Why not become a book fairy? The Book Fairies is a global movement that has spread to Singapore as well, encouraging book sharing by hiding books in public places for other people to find. Simply order some Book Fairy stickers, stick one on the book you want to share and find a hiding place for it (though preferably not on public transport, to avoid sparking a panic over suspicious packages). You can also add small touches before hiding the book, like a ribbon or a note.
The Book Fairies
Find out more here or here
2. Books Beyond Borders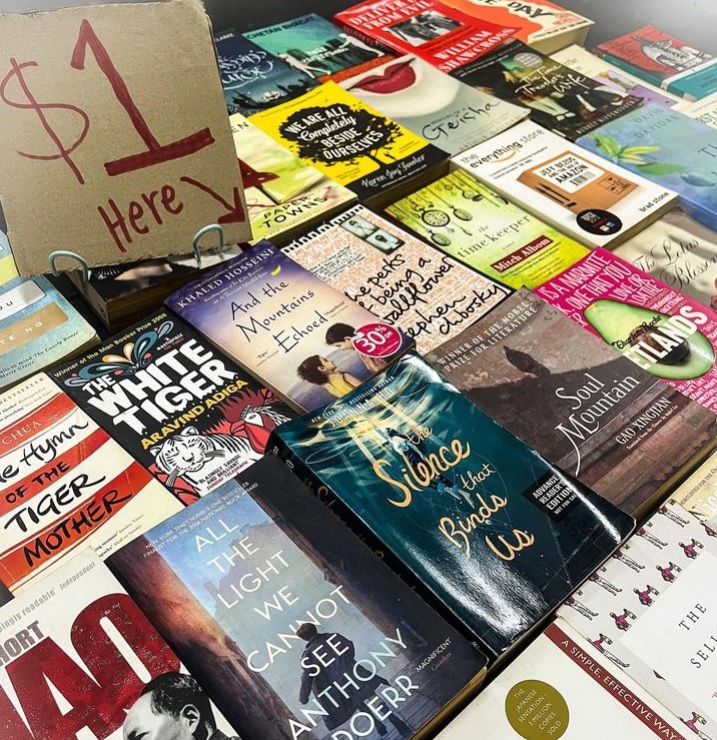 Have a ton of gently-used books? Consider donating them to Books Beyond Borders, a social business that collects and sells pre-loved books at their secondhand bookstore, The Book Barracks. 100% of the profits from selling books go to funding literacy projects in Nepal.
Do note that Books Beyond Borders has a strict set of guidelines on what sort of books it accepts, so be sure to check its website before donating.
Find out more here
3. Charity Organisations
If you'd like your books to find a home with the less fortunate, consider donating them to a charity organisation. Of course, not all charity organisations want books, so be sure to find one which does.
The Salvation Army is one of the more well–known organisations which accepts book donations. Do note that at the moment, the only location which accepts drop-off donations is the Tanglin Family Hub at Tanglin Road.
In addition, the Singapore Council of Women's Organisation (SCWO) collects donations for its New2U Thrift Shop and sells them at low prices to raise money for charity. Profits from these sales go to SCWO's various social initiatives, including Star Shelter, which provides a safe refuge for survivors of domestic abuse.
However, due to space constraints, New2U only accepts donations at donation drives, which are announced on its social media channels.
The Salvation Army
356 Tanglin Rd, Singapore 247674
Find out more here
SCWO's New2U Thrift Shop
Find out more here, here or here
For the latest updates on Wonderwall.sg, be sure to follow us on TikTok, Telegram, Instagram, and Facebook. If you have a story idea for us, email us at [email protected].