Ants Make Ant-chanting Pets: Here's A Case For It
You're probably thinking why anyone would want to keep ants - which, to most, are pests - as pets!
But let's hear from two friends, Kevin Kwee, 30, and Donovan Koh, 24, about why they find these insects so ant-chanting, and, maybe, you'll be inspired to start keeping your own colony soon too!
It all started in 2019, when a friend of Kevin's told him how he got a starter kit from an ant exhibition. Kevin was fascinated by the fact that you could keep ants as pets and headed down to the ant exhibition to find out more – and ended up getting a starter kit for himself too.

And talk about being an inspir-ant: Kevin shared the passion with and has been an "ant mentor" to Donovan. Initially, Donovan didn't really like the thought of it because he found ant-keeping "weird, gross, and creepy", and the fact that the insects could potentially escape.
Over the next couple of months, as Donovan saw how Kevin's ant collection grew, so too was his curiosity piqued and he grew more intrigued by the science behind the ants. Donovan started watching a lot of videos on YouTube as he felt really interested in how the ants behaved. TLDR: Donovan now believes ants are harmless, and that ants and us are much more alike than we think.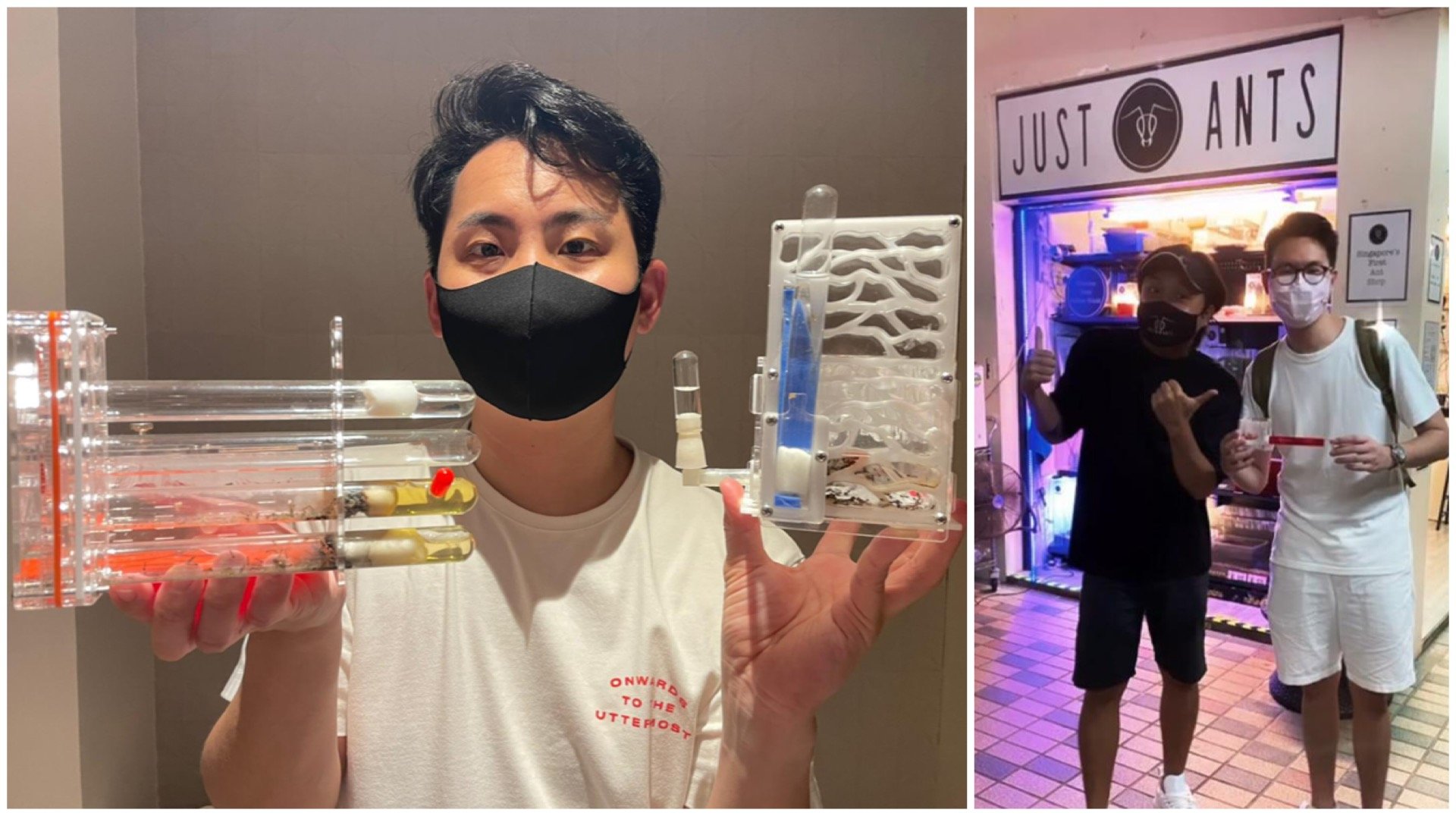 What is the most interesting thing about ants?
Kevin: The way they behave when they eat and hunt for food. Different species display different behaviour. Some are very aggressive, and some are very mild. For example, when you put a mealworm in, the more docile species will just move away, whereas the aggressive species will swarm and attack the prey/food.
How supportive are your family, relatives and friends with regard to this hobby of yours?
Kevin: Haha! Good question. I think most people are disgusted, yet curious to find out how ants (especially the queen ants) behave.
How has the ant-keeping experience been for you so far and how long do you think you will be keeping ants?
Donovan: It's been fun keeping them. I look at them and see what they are up to whenever I am bored. Ants are social creatures and are always up to something; either breaking down food, interacting with one another, or climbing to observe something. And since they are also very low maintenance and do not require a lot of money or time to care for, I would say I could keep ants for as long as the queen ant can live - which is 20 to 30 years!
Did you love ants as much when you went outfield during NS? LOL
Kevin: I totally disliked them back in army.
Donovan: I didn't like ants in army too. I got bitten once proning next to an ant nest during outfield and it wasn't fun. It was super itchy!

Tips for beginners
Ant breed: Try carpenter ants (Camponotus maculatus). There are various species in this family of ants that are easy to upkeep. Best part: the ants are large, which makes it easier and fun to observe them.

What you'll need:

• Test tubes
• Cotton Balls
• Some water
• Tweezers for feeding, removing items within the formicarium
• Honey or sugary foods
Start-up costs: Hunting and catching your own queen ant in the hopes that she is fertile, is free. But if you choose to purchase from an ant shop or other ant collectors, and include equipment like test tubes, you're looking at a budget of anywhere between $20 to $200 and over.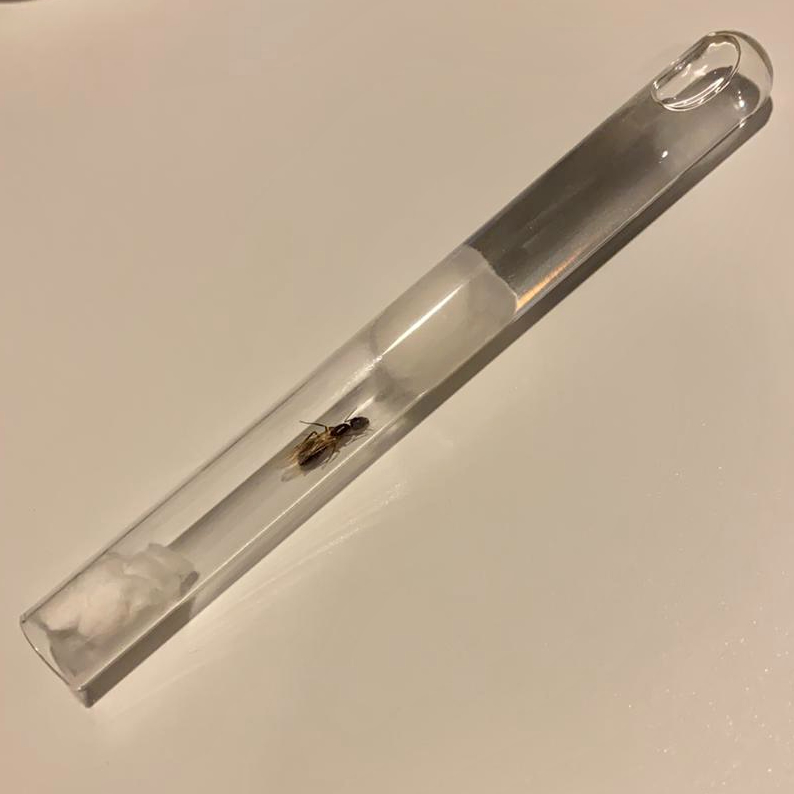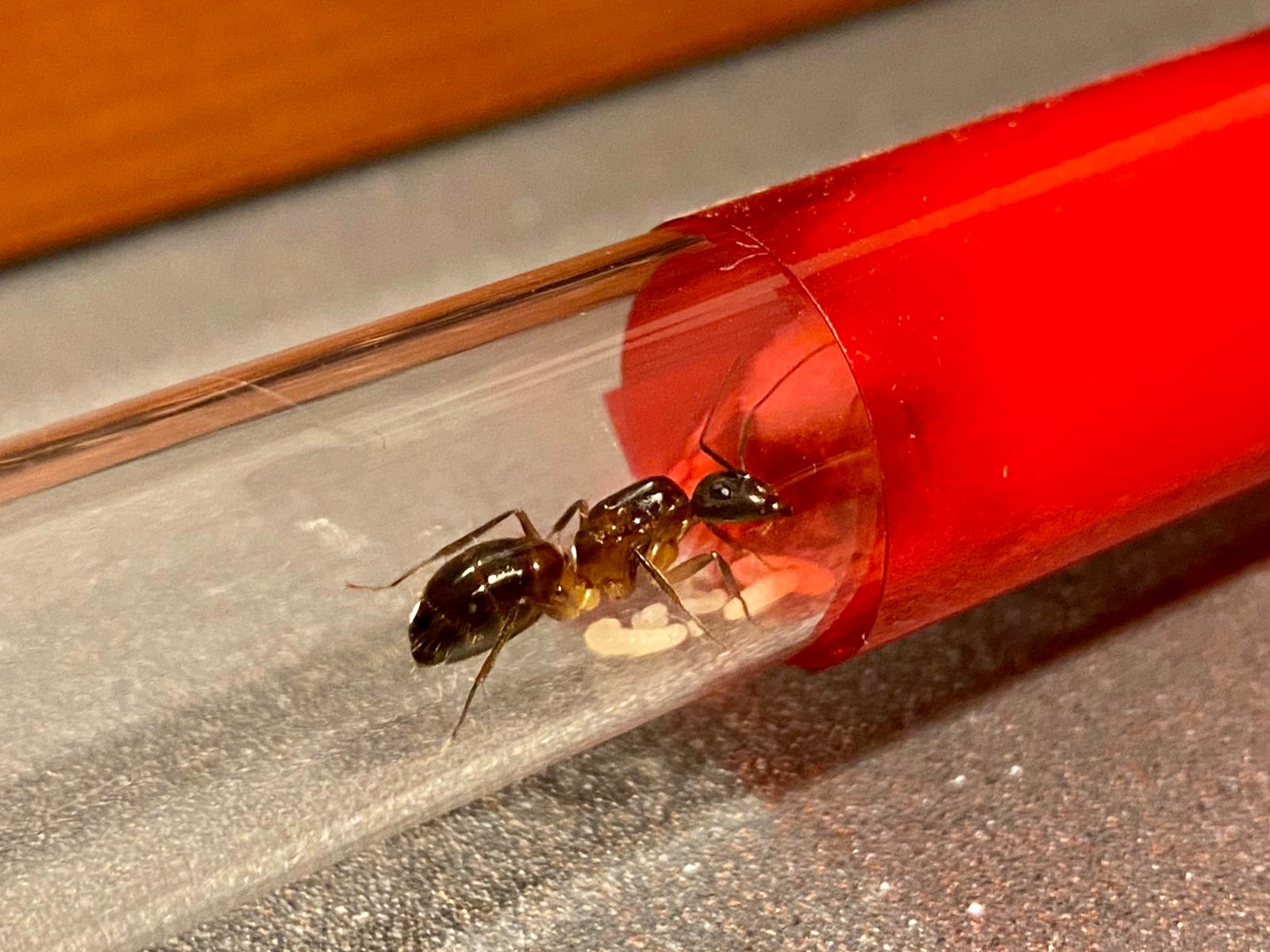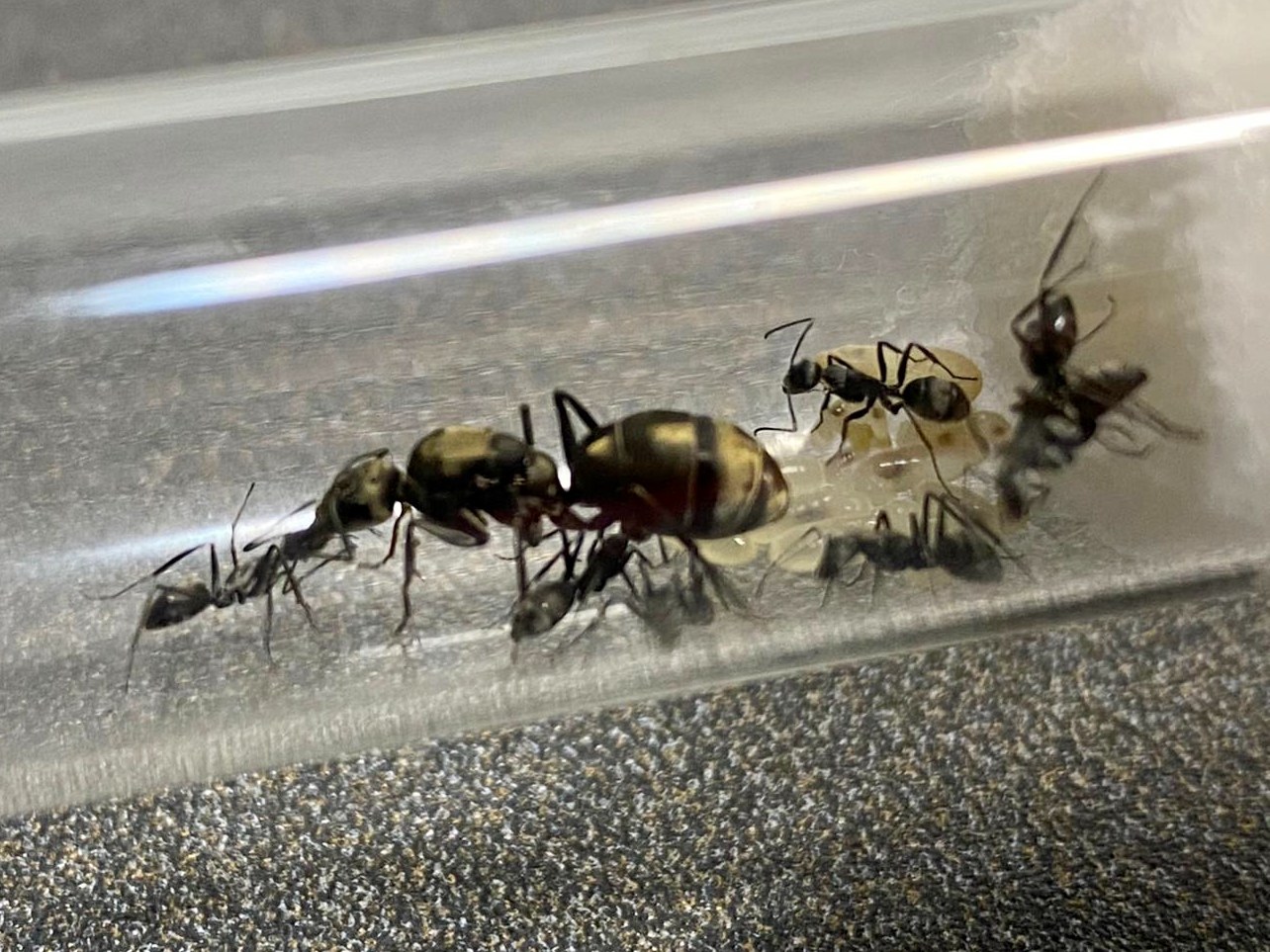 How to get started: Put the queen ant into a clean test tube with some water and cotton balls to house her in for the first two months. Watch this video below by Just Ants to learn more about a basic setup for your queen ant:
Where to find ant-keeping supplies: There is only one physical store in Singapore that sells ants and ant-keeping supplies: Just Ants (pictured above), located at Blk 928, Yishun Central 1, #01-143, Singapore 760928 (map). However, you can search for ant-keeping needs on online shopping platforms such as Shopee, Lazada, EZ buy or Taobao too.
Join a local ant-keeping community: There's a sizeable and growing community of local ant keepers, judging by the Singapore Ants Facebook group that has 4.2k members.
What to do if the ant-keeping goes out of control: Look for other ways to keep and upgrade your ant collection, though going out of control is a good thing as it means the colony is healthy. However, should the ants from the colony die every day, then perhaps disposing of them would be better.
For the latest updates on Wonderwall.sg, be sure to follow us on TikTok, Telegram, Instagram, and Facebook. If you have a story idea for us, email us at [email protected].