Choosing The Right Preschool: A Guide For Parents In Singapore
Preschool is an important first step in a child's educational journey to help nurture their creativity and curiosity and improve their social and cognitive skills.

In this article, we'll be looking at two different kinds of preschool services: child care centres and kindergartens. (In Singapore, these are overseen by the Early Childhood Development Agency (ECDA).

Typically, a child care centre is classified as one that caters to children 18 months to 7 years, 5 or 5 1⁄2 days a week (literally caring for the child while the parents are at work), with a choice of half day or full day programs (the latter run from 7am-7pm).

Kindergarten caters to the same age group of children, but is only available for half-day programmes Mondays-Fridays, not including public holidays. Aside from the kindergartens that follow an international curriculum and schedule, these also follow the Ministry of Education's academic calendar. Parents of children in this age group also have the option of enrolling their child in either a kindergarten overseen by ECDA, or one operated by MOE. These are called MKs and are available to Singapore Citizens and Permanent residents aged 5 and 6. They've also got a more academic and active learning-focused bent, with an emphasis on bilingualism.
But trusting your precious little one in the hands of strangers is scary....and now given all the news coverage of incidents in preschools, it's even more daunting for new parents to find not only the right preschool for their children, but to find one that gives them complete peace of mind about leaving their child alone with caregivers.

According to the ECDA, there are over 1900 different childcare centres and kindergartens, so choosing a preschool especially for first-time parents, is not easy!

Consider these factors to help narrow down your search for the best possible preschool for your little one.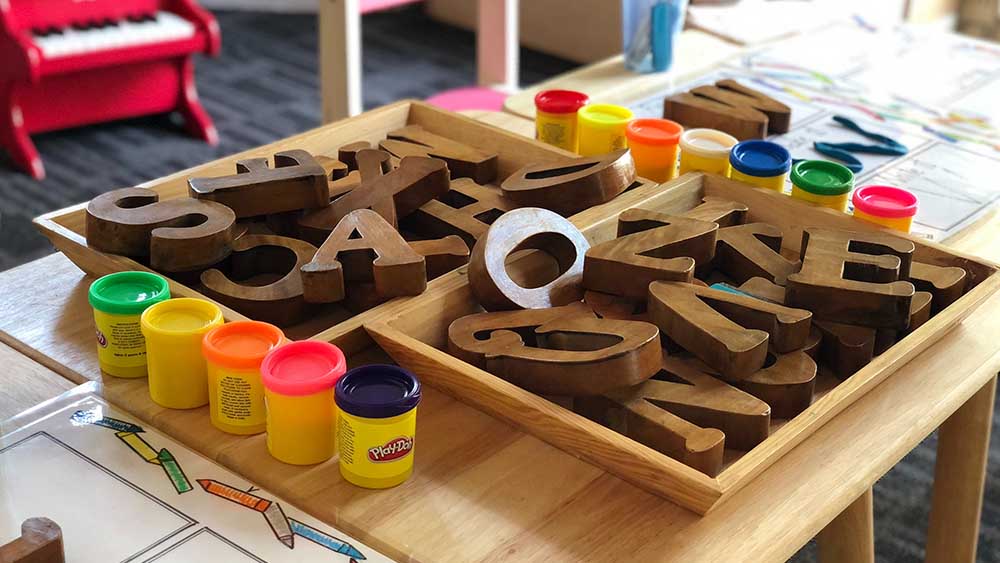 IMAGE: UNSPLASH
Location
Location is probably going to be your biggest factor to consider, as most preschools are guided by a proximity range. Word of mouth is always a great recommendation if you're living in the same area as the person recommending the school to you. Choosing a good preschool close to home not only will help save on time and cost of travel, but if you're lucky enough to pick something that is close to your parents or in-laws, then it also makes pick-ups and drop-offs easier. Plus, it's always reassuring knowing that family is close by in the event of any emergency.

Visit the Preschool Search Portal to view the preschools available in your area.
Consider your child care needs
Does your child need to be looked after externally the whole day if you're working, or can a grandparent help look after them for the remaining half day after a half-day child care programme? If you're a working parent who is thinking of enrolling your child in an MK, can you afford to take time off during school holidays?

Deciding that can literally filter out half the options (as well as the associated costs).

Cost and financial assistance
Singapore is expensive! Did you know that your child may be eligible for subsidies, especially if both parents are working, allowing even more lower income families to help educate their children? Visit ECDA's website to learn on what financial assistance your child could qualify for and help save a few precious $$ if possible.
IMAGE: UNSPLASH
Safety
Nothing is more important than knowing your child is safe. ECDA requires preschools to have safe practices in place, and the recent preschool incidents have occurred in conjunction with a new ruling that CCTVs will be required in all preschools by July 2024. If you have concerns about privacy or about how CCTVs will reinforce the preschool's safety methods, you have every right to ask the preschool about their cameras and their policy regarding parents reviewing the footage.

That being said, safety also means preventing accidents and handling emergencies. Sometimes accidents do occur despite best intentions and appropriate measures in place, so take the time to ask your intended school about their emergency protocols and methods of communication with parents.

And finally, safety also means standard of hygiene, especially in the toilet and shower areas. Your child will spend at least half a day, every day at the preschool, so knowing that the environment is clean and hygienic is HUGE! Make sure that the school follows regular protocols such as handwashing before meals and after using the toilet, as well as regular cleaning and sanitising of toys and common surfaces at the very least.

School meals
Whether your child is in a half day or full-day program, ECDA requires all preschools to serve a healthy, nutritious and balanced meal every day. Ask to see a sample menu for the week so that you can be certain that this will be the case at your preferred school.
Click here to learn more about the The Healthy Meals in Preschools Programme (HMPP) endorsed by the Health Promotion Board (HPB). Also, if your child has any allergies or special dietary requirements, now would be a good time to understand how the preschool would cater to your child's needs.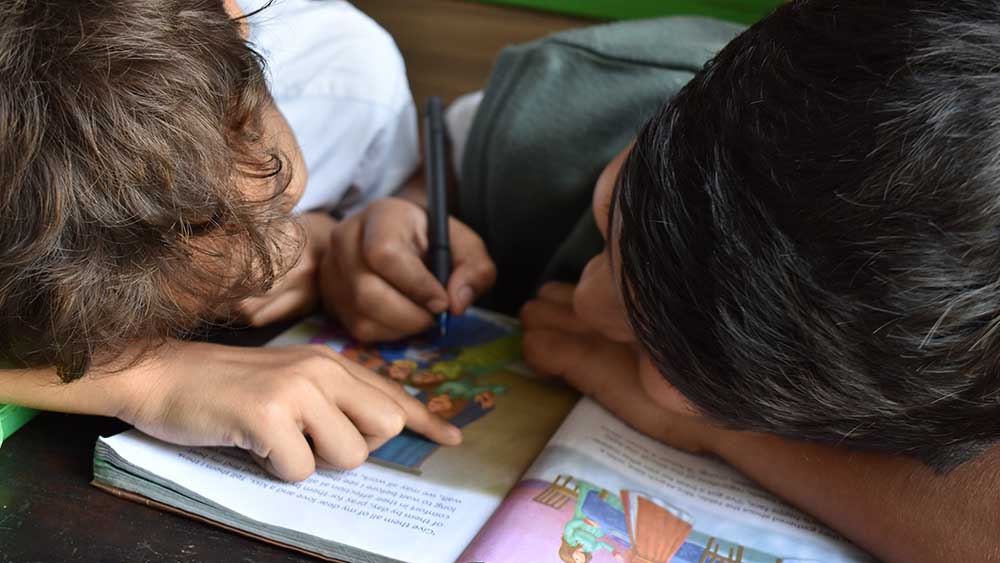 IMAGE: UNSPLASH

Finally, don't forget to think about what's best suited for your child's unique strengths, personality, and learning needs. For example, some children thrive in a Montessori environment, where they can explore and learn at their own pace, fostering independence and self-directed learning. On the other hand, more academically-oriented styles can suit children who thrive on structured lessons, preparing them for a school environment with a focus on early literacy and numeracy skills. However, it's crucial to remember that there's no one-size-fits-all approach. The best preschool will align with your child's development trajectory, offering a balance between structured teaching and free exploration to support their holistic development and instil a love for learning.
Is your child younger than 18 months old? Check out our guide to choosing an infant care centre.