Discovery Of The Week: Mum Inez Tan Turns Her Kids' Art Into Embroidery
WHO: Like most parents of young children, Inez Tan, mum of two and a former fashion merchandiser and buyer, possesses a growing stack of drawings at home. While most of us don't know what to do with these cute, but often inexplicable art pieces, Inez recreates them with embroidery.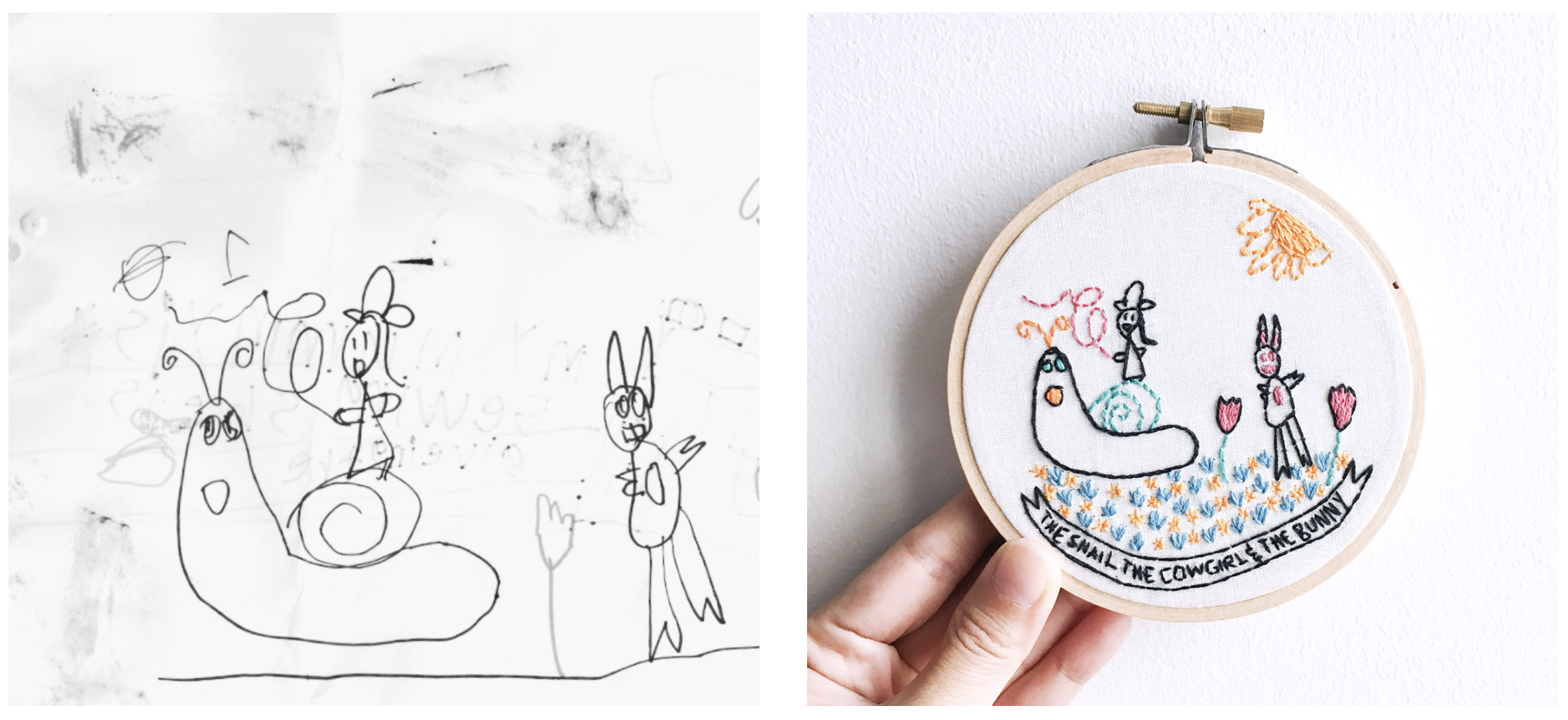 WHAT: The pieces inspired by Miya and Tyler's drawings are not for sale, but you can contact Inez through her website if you'd like to see your kid's work preserved in the same way. She also makes statement necklaces, brooches, and customised hoops if that's more of your thing.
WHY: On her website, she writes: "Miya loves telling stories through her drawings and I wanted to preserve this beyond leaves of paper that can end up as clutter.
It's amazing where a child's mind goes and how their imagination in all their innocence is a mix bag of feelings, thought and uncanny observations of the world – sometimes hilarious, sometimes poignant, other times fantastical but always wonderful. (sometimes eyebrow-raising too!)
Embroidering her drawings and stories helps me immortalise these precious moments."
WHEN: If you'd like to see some of her creations in person, you have until 30 November to check out Inez's designs at Street Superior in *SCAPE's Barbie showcase. But if you'd like to commission some of your own, you'll need to wait till 2020 as commissions have been booked out until December 2019!
WHERE: Visit Inez's website and Instagram to see more of her work.
For the latest updates on Wonderwall.sg, be sure to follow us on TikTok, Telegram, Instagram, and Facebook. If you have a story idea for us, email us at [email protected].