Happy Birthday, Merlion! Make A Merlion With Dry Pasta
You look in the kitchen cupboard and realise, aiyoh, the pasta's expired! Well, before you throw it out, here's a great way to make it a part of an awesome art project to commemorate the birthday of a beloved icon.
Celebrate the 51st birthday of Singapore's national mascot with the whole family by flexing your art and craft skills, and making some macaroni merlions together in just a few easy steps: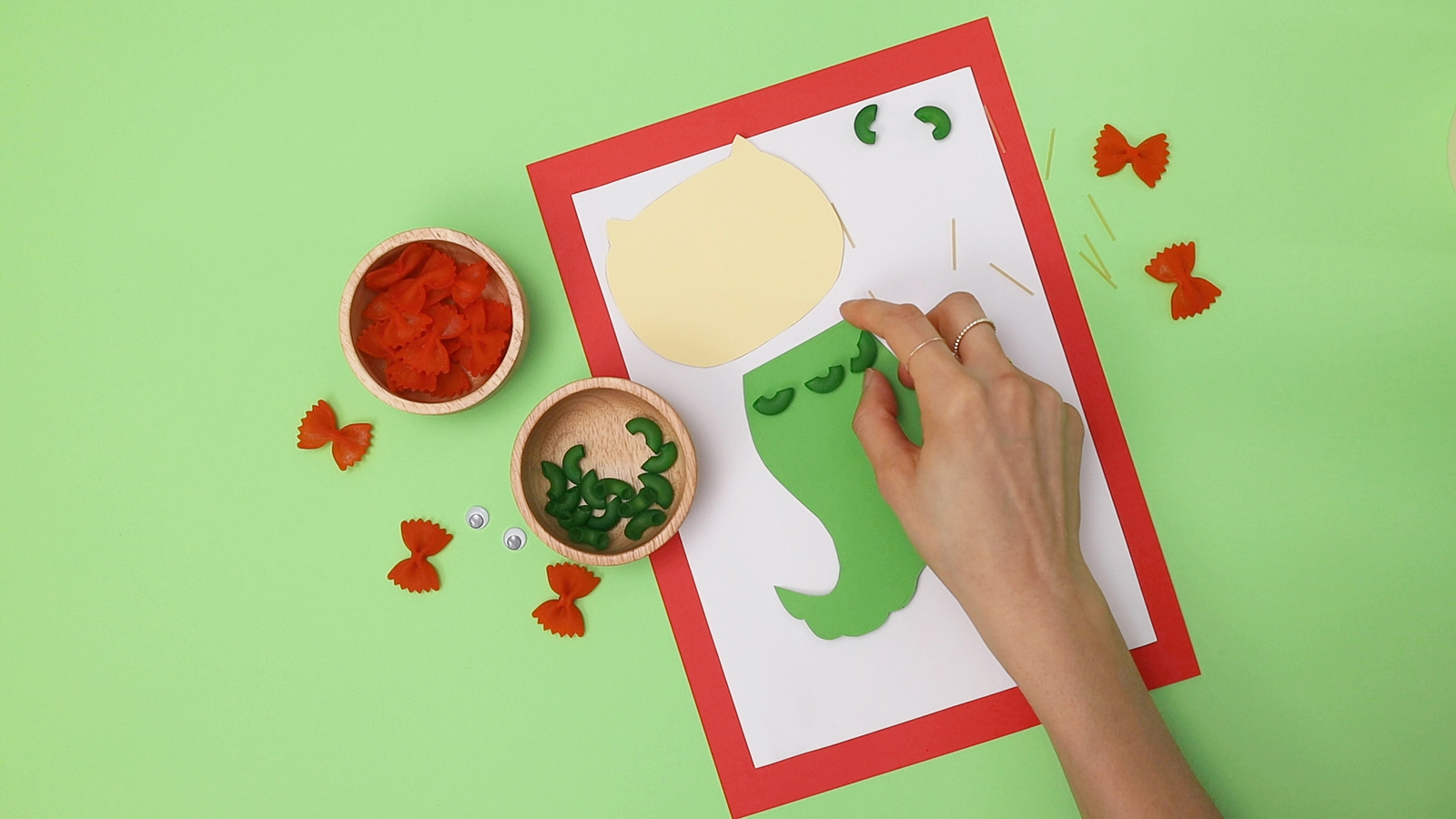 You'll need:
Dry bow-tie (farfalle) pasta
Dry macaroni
Dry spaghetti
Orange and green food colouring
Rubbing alcohol
Zip-lock bags/ resealable plastic bags (2)
Yellow, green, red and white construction paper
Googly eyes (2)
Glue (and tape, optional)
Scissors
Ready to get started? Here's how…
1. Dye pasta for the mane and tail.
Divide bow-tie (farfalle) pasta and macaroni into separate resealable plastic bags.
Add a few drops of rubbing alcohol into the plastic bags and shake to distribute alcohol evenly over the pasta. FYI, rubbing alcohol helps the pasta absorb food colouring quickly for more vibrant colours, but you could also use vinegar instead of alcohol.
Next, add food colouring to the bags: Orange for bow-tie, green for macaroni. Shake again to distribute the colours.
Spread the dyed pasta on a flat surface to dry. (Optional: Use hair dryer for faster drying.)
2. Draw and cut your Merlion's head and tail using yellow and green construction paper.
You don't need amazing drawing chops for this: It's basically a circle with ears for the head and a long curvy triangle for the tail.
It's so simple that if possible, resist the urge to do it for your kid and let them draw and cut the Merlion themselves. Don't worry about it looking "realistic" – this is a mythical creature we're talking about, so as long as there's a discernible head and tail, applaud your kid and you're good to go.
3. Attach your Merlion to the background.
Sticking with the National Day theme, use white-on-red construction paper for the background. Go ahead and glue (or tape) your Merlion's head and tail onto the background.
4. Create your Merlion's face.
Draw its nose and mouth. Glue on its googly eyes, then break dry spaghetti into six "whiskers" and glue them onto your Merlion's face.
By the way, if you don't have googly eyes, just have your kid draw them in. "Do you want your Merlion to have smiley eyes? Winking? Peaceful with closed eyes?" The possibilities!
5. Create your Merlion's mane.
By now, the orange-dyed bow-tie pasta should be dry. Glue them around your Merlion's head for its 3D mane.
6. Create your Merlion's scales.
For its 3D scales, glue the green-dyed macaroni onto your Merlion's tail, and you're done!
For the latest updates on Wonderwall.sg, be sure to follow us on TikTok, Telegram, Instagram, and Facebook. If you have a story idea for us, email us at [email protected].