Smart Home Tech Gives Ability To Those With Disabilities
Switching the lights on. Cleaning the house. Opening your front door. These are basic activities many of us take for granted, but may be challenging for persons with disabilities.
Now, thanks to smart home tech, these gadgets can genuinely empower persons with disabilities to become more independent around the house, increasing accessibility and making it easier to do everyday activities.
To celebrate International Day Of Persons With Disabilities today (3 Dec), and inspired by the Smart Home Guide by SG Enable, here is some cool tech that can help persons with disabilities live their best lives.
1. Smart Assistant Speaker

Provides the ability to: connect all the smart home devices
Yep, first, you'll need something to bind these smart devices at home together. A smart assistant speaker, like the Google Nest for Google Home capable devices, Amazon Echo, or the Apple HomePod serves as a way to connect all your smart home devices together so you can control everything at home from one spot.
You do need to check if your smart home device is compatible with your choice of smart assistant speaker. For the safest choice, most devices play well with Google Nest.
With this main hub in place, you can also control everything connected to it via your voice – like turning on the lights in your living room, or setting a schedule so that your bedroom lights turn off automatically at 11pm. If you're using Google Home, all you need to do is start with "Ok Google" or "Hey Google". Being a smart assistant, it can also help with things such as checking the weather.
You could also purchase one or two more smart assistant speakers (the same models, of course) to place in different rooms so you can have wider coverage around the house.
Since Google Home is the most compatible with most devices, we'll do a step-by-step on how to integrate your devices with Google Home.
How to integrate your smart devices (using Google Home)

1. Download the corresponding app for your smart home device.
2. You'll need to create an account with the app, then follow the instructions to connect the app to your smart home device.
3. Open the Google Home app. If you haven't connected your Google Home yet, it should show Get Started. Once you've connected your Google Home or have devices connected already, you will have to tap the "+" button to add a device.
4. Follow the instructions. You may need to authorise the connection by entering the login and password you've setup at (1) and (2).
5. Give the smart home device a nickname to refer to the device. For example, your smart plug in the living room can be "living room switch".
2. Smart Door Lock

Provides the ability to: open and lock doors so much more easily
A smart door lock makes it so much easier to unlock your front door, especially if it's difficult to use keys. Paired with your smartphone, smart door locks like the ones from August can be unlocked using your voice and you'll also be able to grant temporary access to caregivers using Bluetooth. Pair it with August's doorbell cameras to safely view who's outside your door. For those with hearing loss, you can configure the smart door lock to send a vibration to your phone to notify you when guests arrive.
Tapo C200 With the Tapo C200, you can see what exactly happens in your home, no worry any more. Also, you are able to...

Posted by TP-Link on Tuesday, 1 December 2020

3. Smart Camera

Provides the ability to: monitor your home and those in it who need care
If moving around your home is a hassle, a smart camera provides a way to monitor the house from anywhere using your smartphone. Smart cameras like these from TP-Link not only have motion detection but comes with a speaker for two-way communication, plus Google Home connectivity to cast the video on your TV. It's also easy for caregivers to monitor family members around the home.
TP-Link Smart WiFi Plug

⚡ VALUECLUB MID-YEAR SALE WEEKEND EXCLUSIVE! Last 2 days to get your TP-Link Smart Plug HS110 at $35.90 only. (UP: $59.90). With the TP-Link Smart Plug HS110, now you can switch on your living room fan and control smart devices from anywhere before you step in to home. Now isn't this fantastic? Get TP-Link Smart Plug here: http://bit.ly/2KEtAeA

Posted by Challenger Singapore on Friday, 6 July 2018

4. Smart Plugs

Provide the ability to: control appliances within easy reach
Some wall plugs get inevitably placed in nooks and crannies around the house, making it difficult for people with disabilities to reach them. With smart plugs like these from TP-Link or from Near, you can control non-smart appliances and devices plugged into the smart plug. Besides remotely switching them on and off, you can also schedule when to switch on these appliances too.

5. Smart Light Fixtures

Provide the ability to: control the lighting easily
Smart light fixtures like these from Phillips allow more control, using either an app, your voice or the sound of a clap to switch on. For those with limited vision, there are smart light fixtures with motion sensors on the lights as you go into the house, while those who have trouble moving can schedule when the lights should switch off before bedtime.
6. Robot Vacuum Cleaner

Provides the ability to: make cleaning a breeze
A robot vacuum cleaner is a really nifty appliance, and are (thankfully) much more affordable than when they first entered the market. With app connectivity, you can preset the robot's cleaning route or ascertain virtual boundaries where the machine should avoid travelling. The Xiaomi Mijia Mi or EcoVacs Deebot 501 can connect to Google Home or Amazon Echo for remote control using your smart assistant speaker.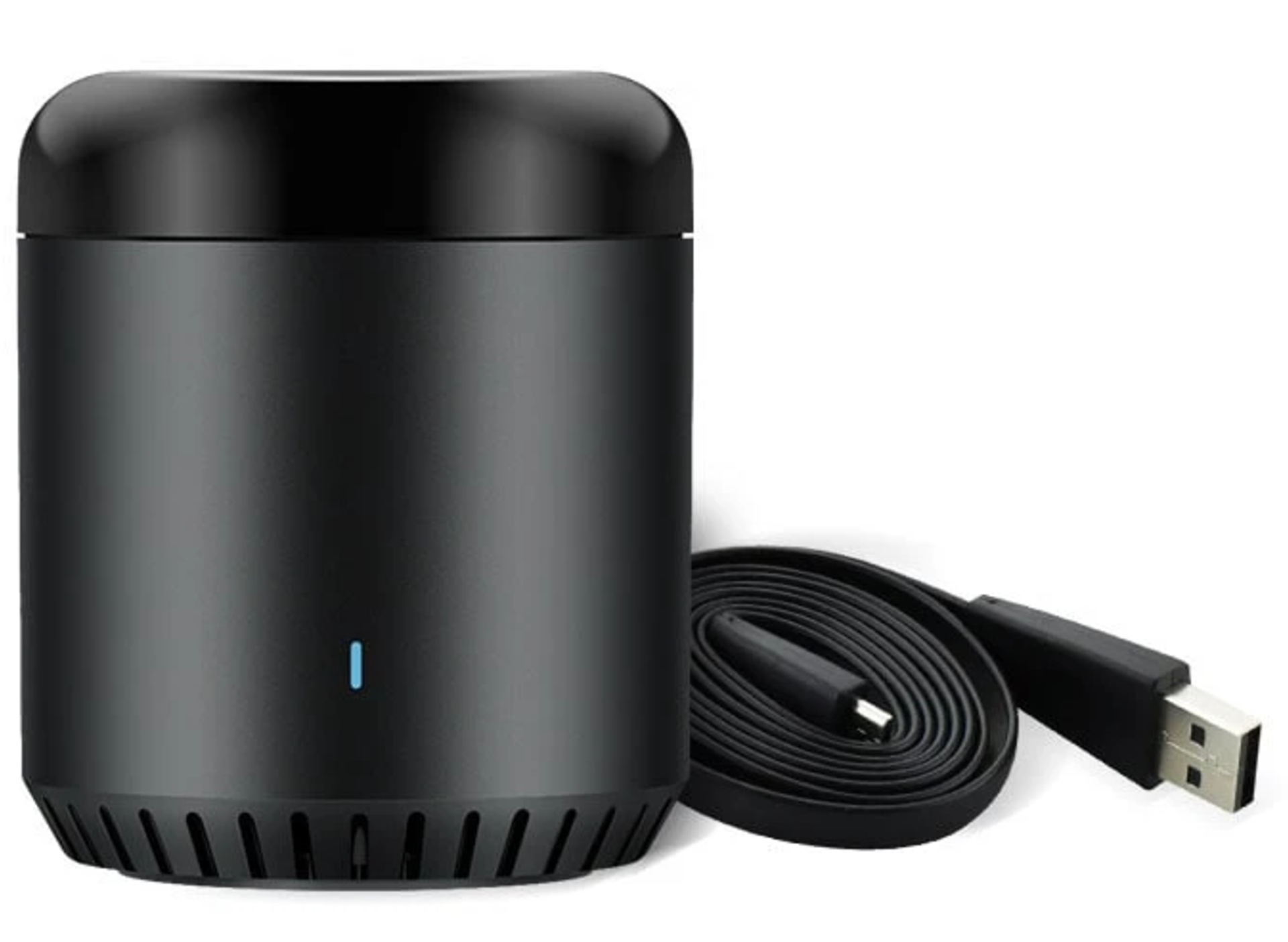 7. IR Device

Provides the ability to: control devices remotely
Like the smart plug, an IR Blaster can be used to control the rest of your non-smart devices, such as your TV or air-con which usually responds to a remote control. With something like the BroadLink RM Mini 3 plus the iHC app, you can integrate the RM Mini 3 together with your smart home assistant to enable remote and voice controls for these devices as well.
If you're feeling lost about how to set up these gadgets or have additional questions about equipping your smart home for enabling persons with disabilities, contact Tech Able via e-mail at [email protected]. They are holding a Smart Home Workshop this month! Also take a look at this Ikea-style manual by the Lien Foundation to help create a dementia-friendly home.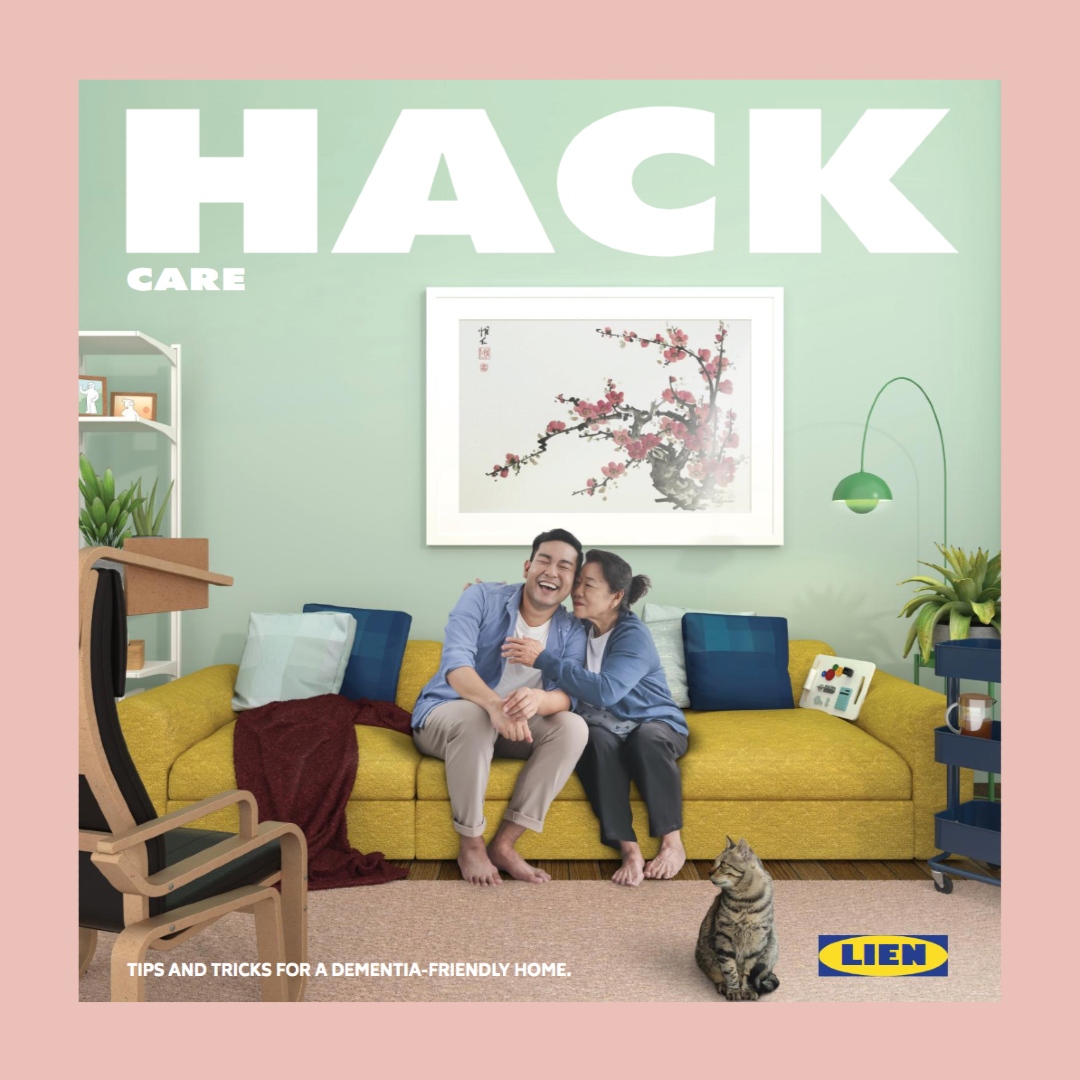 For the latest updates on Wonderwall.sg, be sure to follow us on TikTok, Telegram, Instagram, and Facebook. If you have a story idea for us, email us at [email protected].