Luncheon Meat: The Only Kind Of Spam We Love
Whether you call it luncheon meat or spam (which, btw, is one of those iconic words that has evolved from being just a brand name to an everyday word – just like ziploc, hula hoop, scotch tape and koyok), it's probably one of the most popular canned carcinogens, I mean, food in the world.
And you don't need us to tell you why but we will.
Luncheon meat, which is believed to have been created in the 1930s, is tasty (if you don't overthink what goes into the making of it). It has a long shelf life and it doesn't have to be refrigerated, one reason why it was popular during the Great Depression, World War 2 and NTUC-supermarket-sweep times.
It's also versatile across cultures: think luncheon meat and egg sandwiches in Hong Kong cha chaan teng, spam sushi (or musubi) in Hawaii, army stews in Korea, yang zhou fried rice in Singapore, 2am instant noodle suppers all over the world and, oh, fish bait used by anglers.
Plus, you don't even have to be Masterchef alumni to make it taste good (repeat: do not overthink what goes into the making of it).
There's also something addictively nostalgic about luncheon meat for those of us who grew up in a time when there wasn't GrabFood, and frozen TV dinners and fast food were seen as expensive atas Westernised birthday treats and not as impromptu meals for days when your folks were too busy or tired to whip up a proper three-dish-one-soup dinner in time to make it for the SBC Channel 8 drama slot at 7pm.
That was when a can of affordable luncheon meat came in handy – chop it into small cubes and stir-fry with diced onions and ketchup or toss slices of it into beaten egg, then serve over steaming hot rice. And your whole family's meal was gao dim. Also, protein is important for growing kids, you know.
Ahhh… you must be thinking about that all-too-familiar orange and turquoise can of Ma Ling luncheon meat by now. But wait, before you head to the supermarket, here's what else you can find in the luncheon meat aisles these days, besides good (but plain) ol' Ma Ling.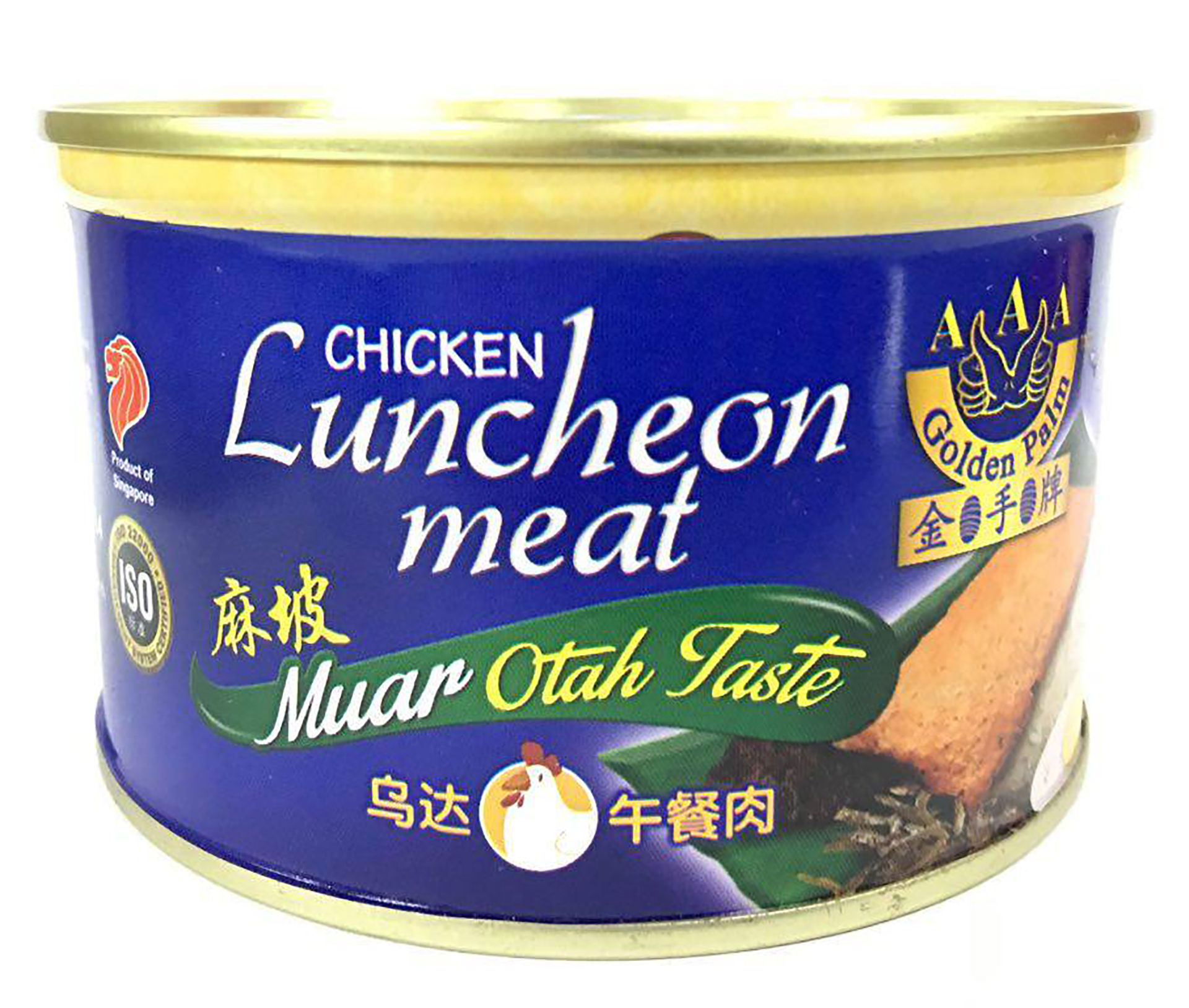 Golden Palm Otah Taste Chicken Luncheon Meat
Some people can't decide whether they should get a LV bag or a Gucci bag. Us? We can't decide whether we want otah or luncheon meat for dinner. So here you go – best of both worlds. Problem solved.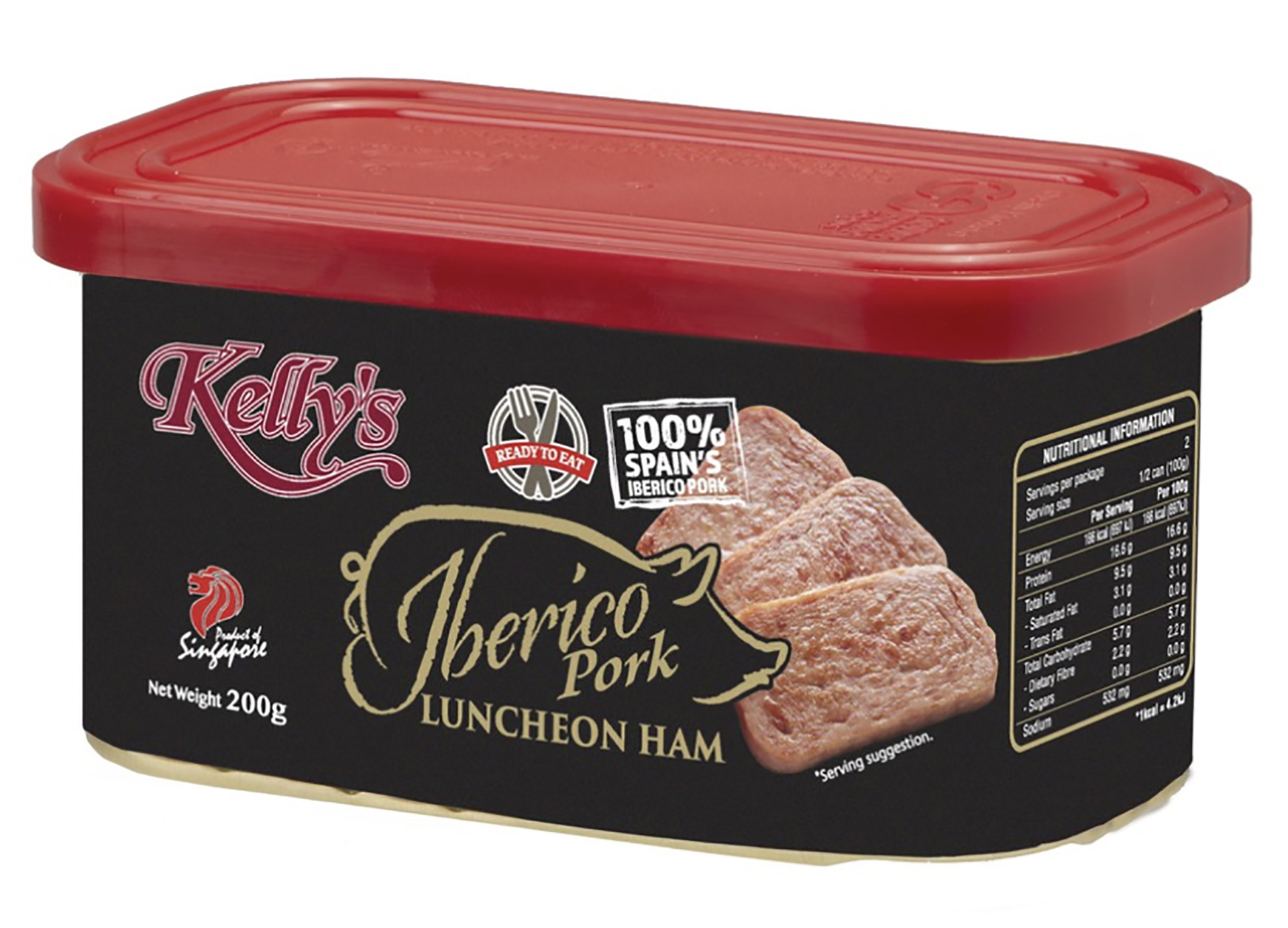 Kelly's Iberico Luncheon Meat
This Singapore brand is on a (meat) roll. Its Truffle Pork Ham has a high-SES price tag (well, anything above $3 for luncheon meat is really for ladies who lunch-eon) so for something a little cheaper – think $3.50 – this is said to be made of premium pork. The taste is more gao on the palate but we can't say for sure if that's due to the meat used or the seasoning.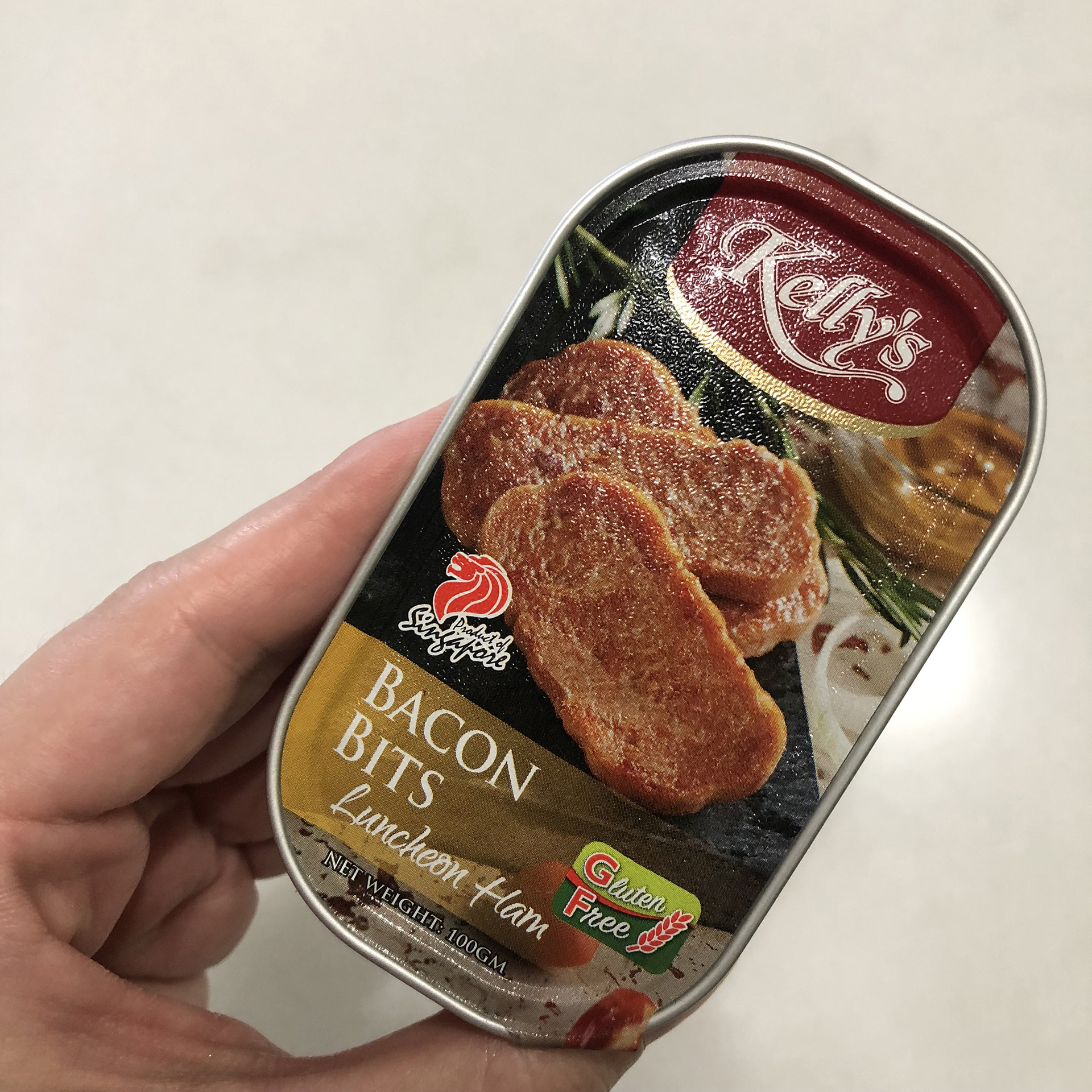 Kelly's Luncheon Meat Bacon Bits
Can anything be better than having both otah and luncheon meat in a can? Consider your luncheon meat life goals met with this sinful hybrid. However, we hardly tasted or saw any semblance of bacon in this. It was just a tad saltier than normal luncheon meat. As if that was even possible.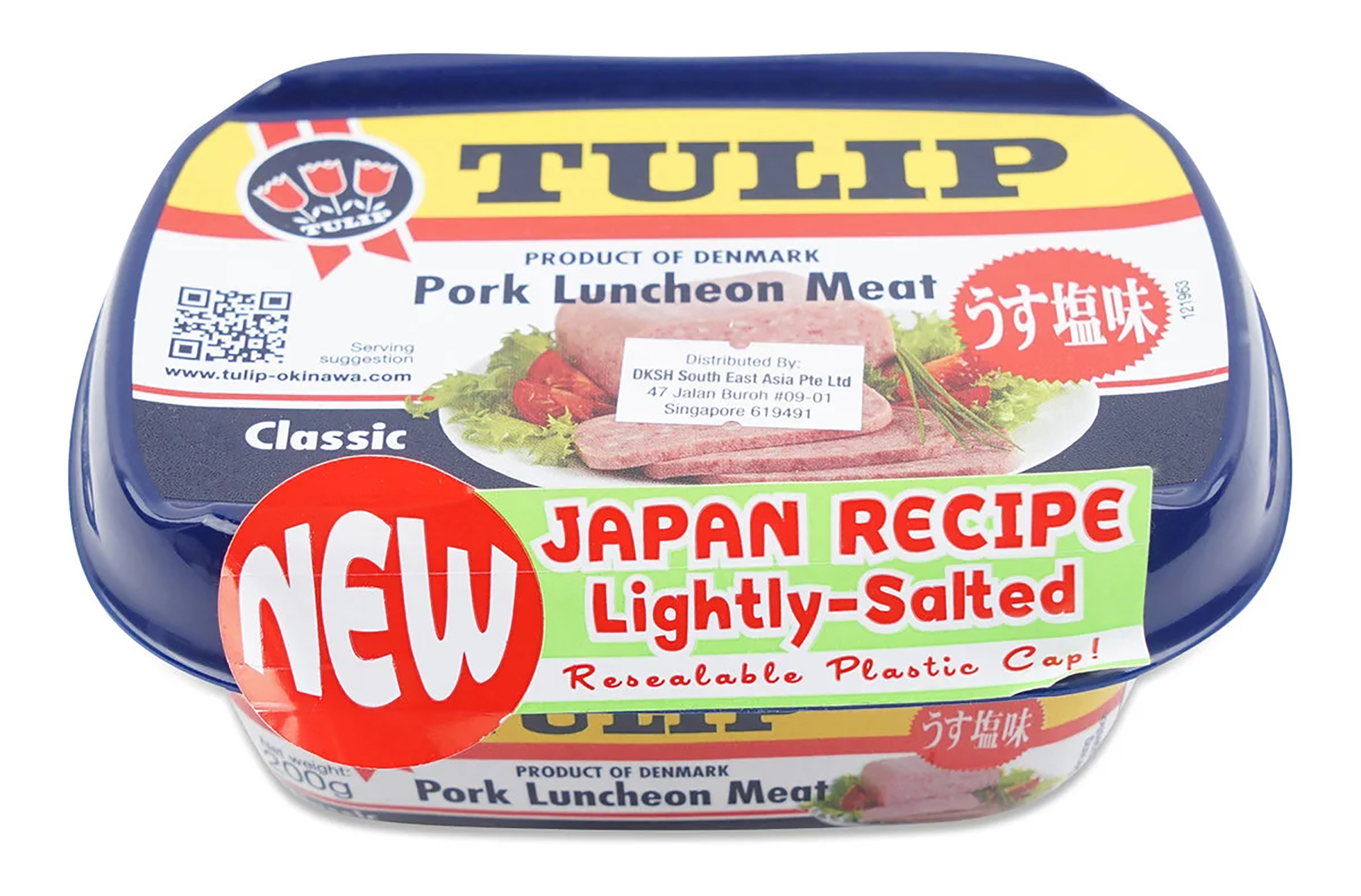 Tulip Japanese Recipe Luncheon Meat – Pork (Lightly Salted)
Despite it being pricier than the norm, this is one of our favourite luncheon meat products. Not only does the meat taste lighter – well, anything to lessen the guilt factor – we like how it comes in a tub and not in a can. No wrestling with the can opener. Just open, peel off the protective foil and fry. The bonus: this comes in a tinier size than your usual canned variety so it is ideal for smaller families or appetites.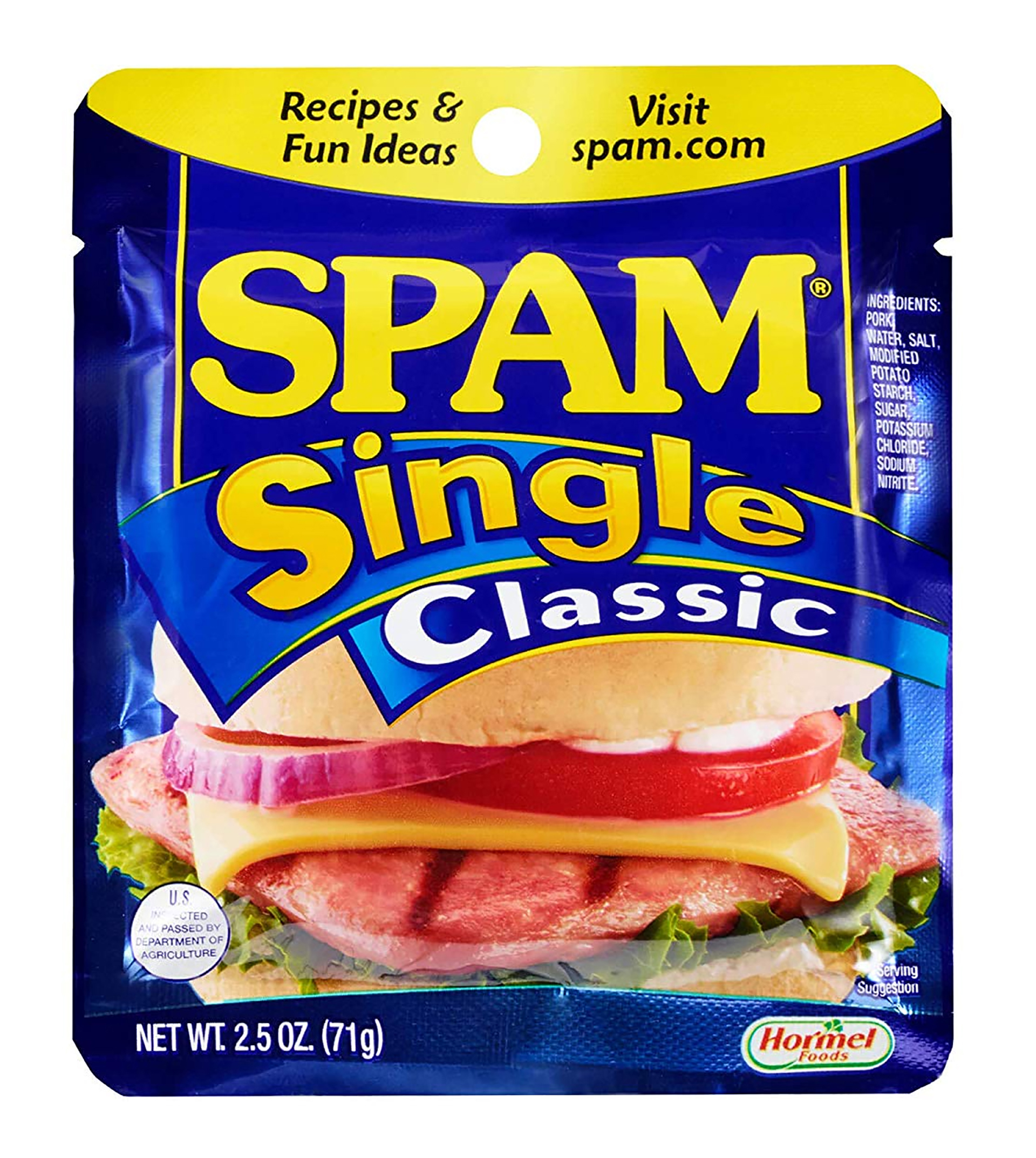 Spam Single Classic
From the brand that claims it invented spam comes this why-didn't-anyone-think-of-it-earlier innovation. Yes, it won't let you enjoy economies of scale because all you get is one (thick) slice of spam in the foil packet. But some days, you just want to have one slice and move on with life. Or, like my friend says: "It's for when I don't want to share with my husband and kids."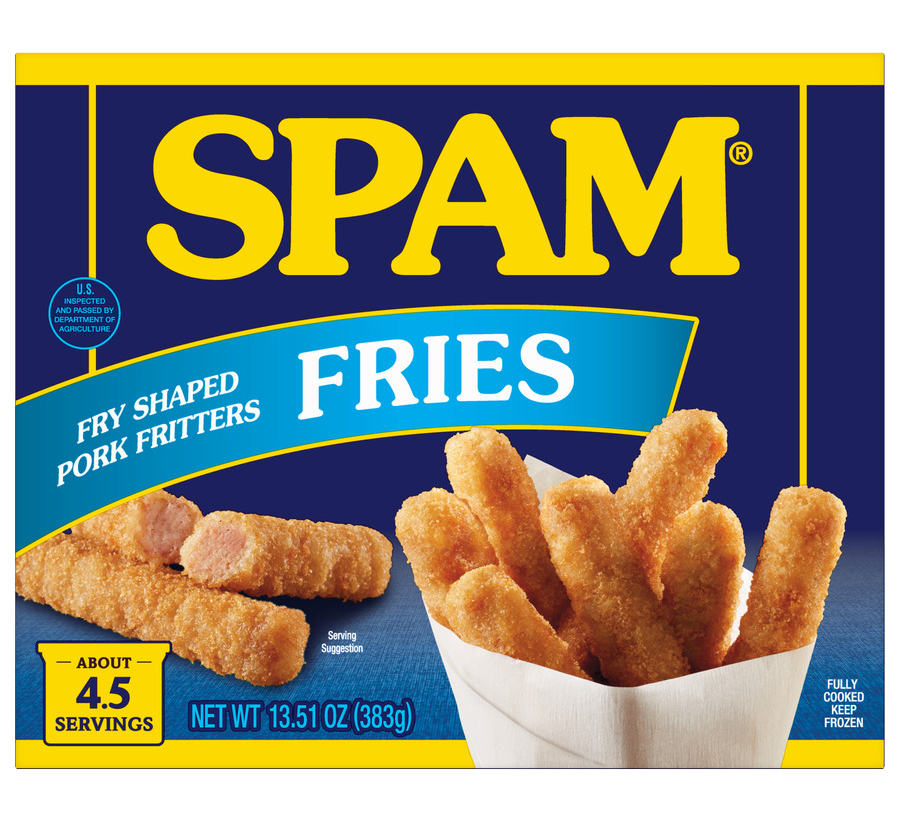 Spam Fries
Also from the Spam brand is this ingenious creation. Yes, the spam here is shaped like fries liao so you don't have to satisfy your luncheon meat fries craving at some café (when you really should be working from home at 3.30pm). Or worse, have to julienne some yourself.
For the latest updates on Wonderwall.sg, be sure to follow us on Facebook and Instagram. If you have a story idea for us, email us at [email protected].