It's The Year Of The Rabbit - Let's Eat Some!
The Chinese zodiac gives publications like ours plenty of reasons to write stories related to animals, and food purveyors an opportunity to make animal-shaped edibles. Bonus points if the year's animal is an extra cute one, like this year's rabbit. (We didn't see anyone making snake-shaped chocolates during the last Snake year. Did you?)
In the spirit of frivolity and frivolous… sorry, symbolic eating, here's a bunch of rabbit-themed treats that might interest you as you hop into an auspicious new year.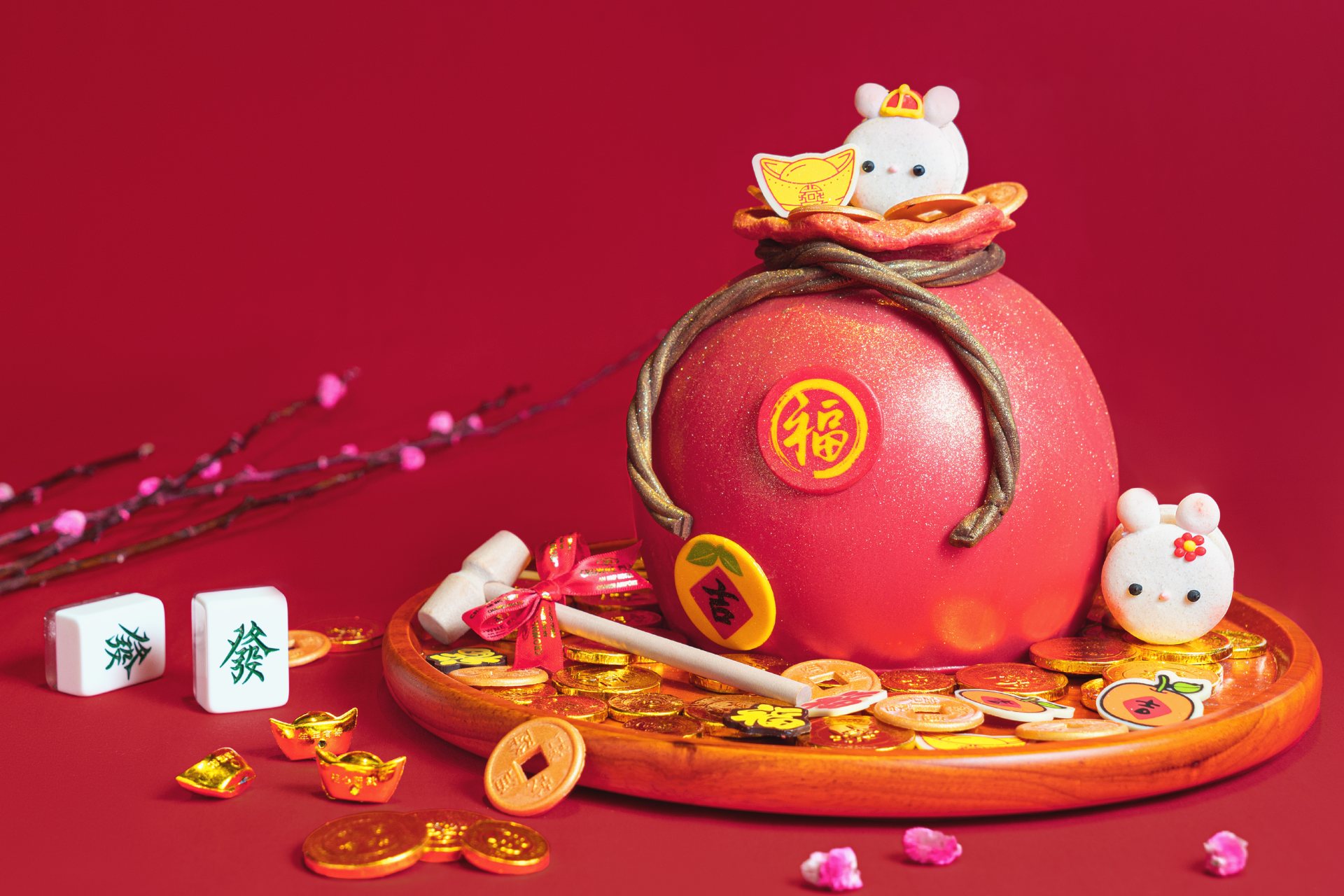 Bunny Pinata Fu Pouch from Crowne Plaza Changi Airport
A fun centrepiece, especially if you have children, this Bunny Pinata Fu Pouch ($108) comes with a wooden mallet to break open its red chocolate shell. Out spills an abundance of sweet treasures that'll have everyone bouncing off the walls. Let the younglings fight for the Valrhona berry chocolate bites, pandan lapis cubes, festive cookies and chocolate coins. The wise ones save their calories and cavities, and reach instead for the 4D ticket that's tucked away in the fray.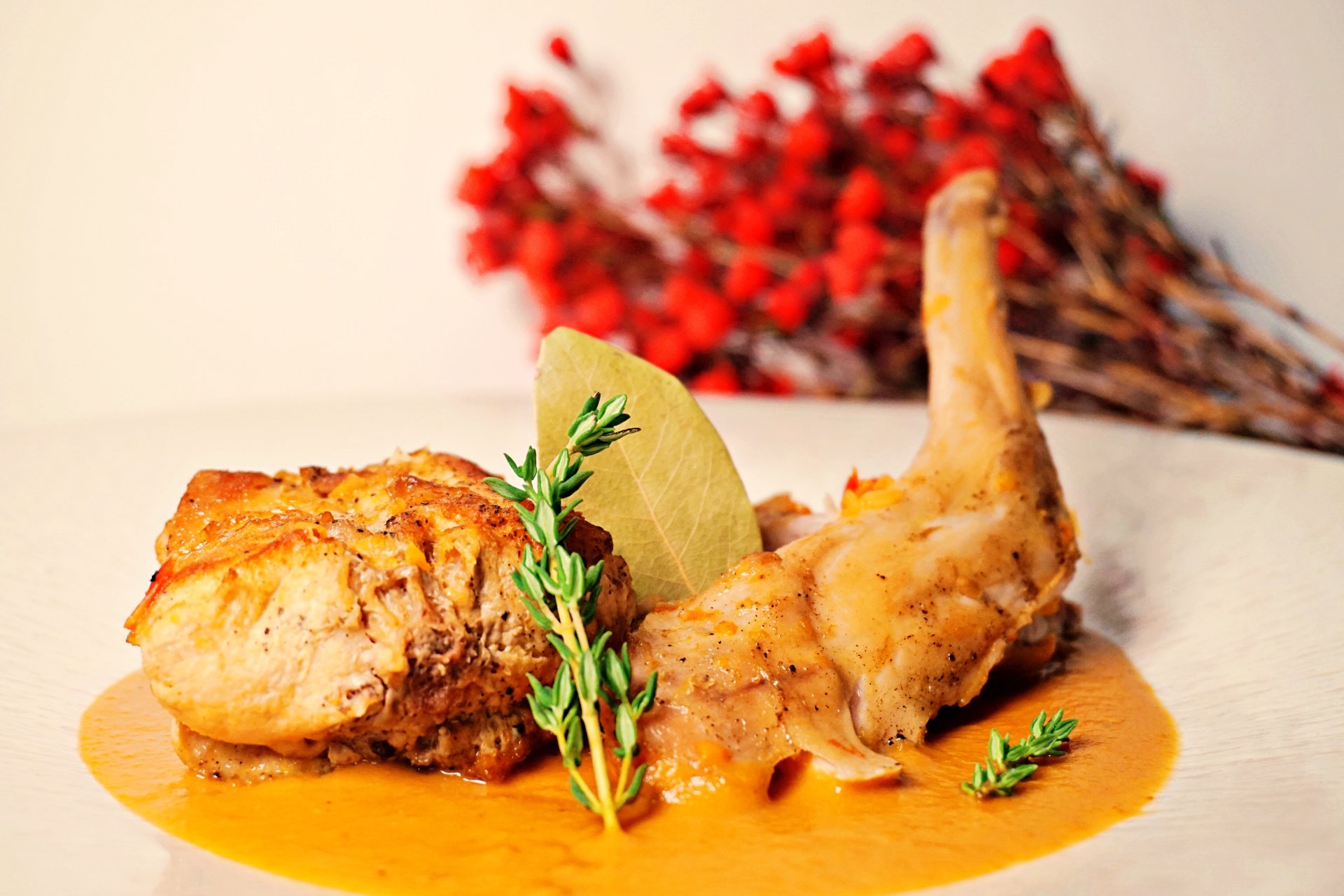 Catalonian Rabbit Stew at Gaig Restaurant
If you've never tasted a rabbit stew, now's your chance to do it. To commemorate the Lunar New Year, Catalonian restaurant Gaig is serving its traditional Rabbit Stew ($68) from 25 to 28 January, for dine-in only. This Catalonian classic comprises a base of onions, tomatoes, carrots and potatoes, which make for a warming braise that might even be a welcome departure from all the Chinese feasting foods we will no doubt indulge in throughout the festive season.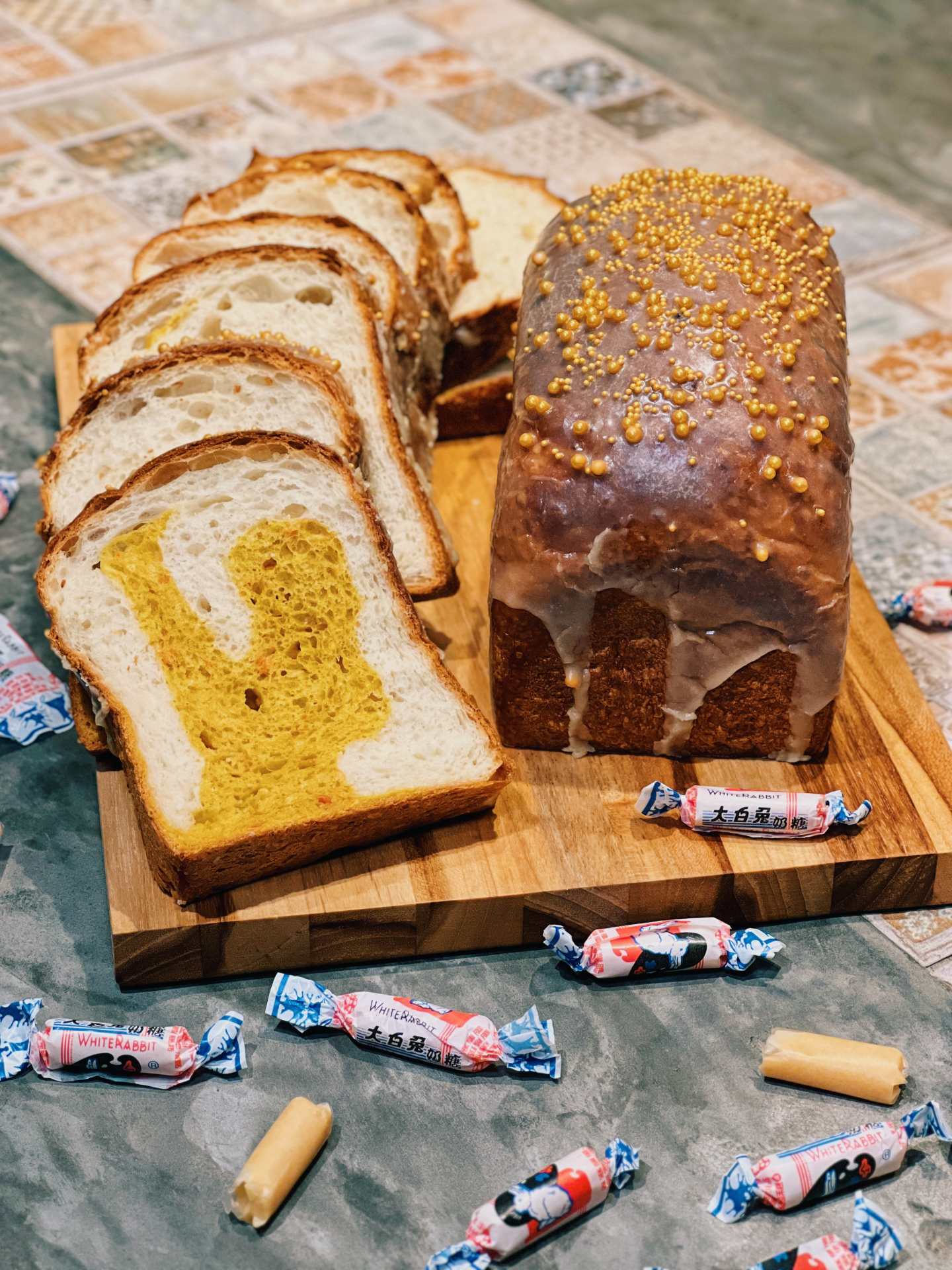 White Rabbit Bread from Da Paolo Gastronomia
Not rabbit-shaped, but this sweet sourdough loaf pays tribute to our collective love of milky White Rabbit candy. This eggless loaf features a marbled crumb with a dark yellow swirl that kinda resembles the silhouette of a bunny, and gets its hue and flavour from carrot juice, grated carrots and candied citrus peel. For good measure (and fortune), it is adorned with gold sugar pearls.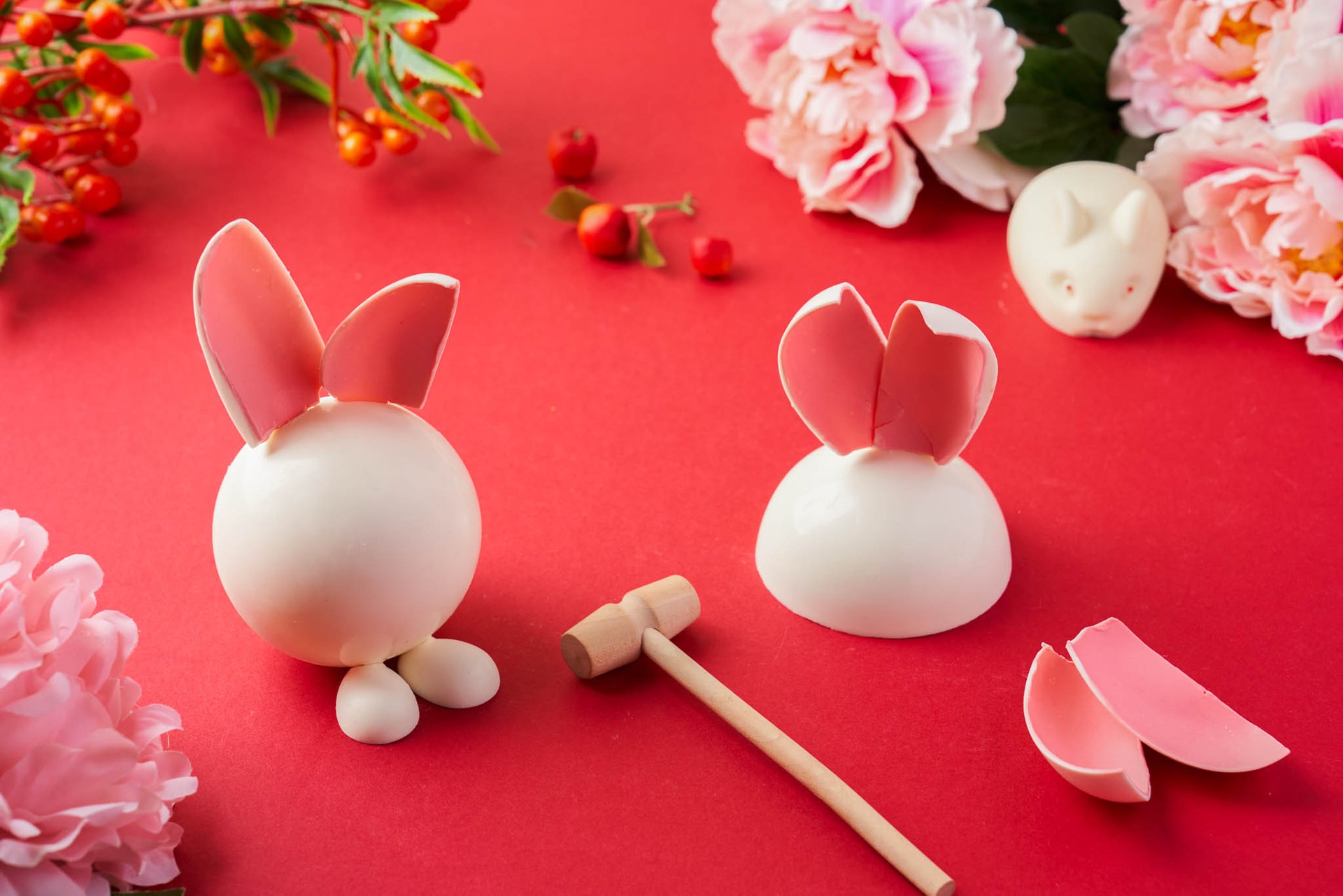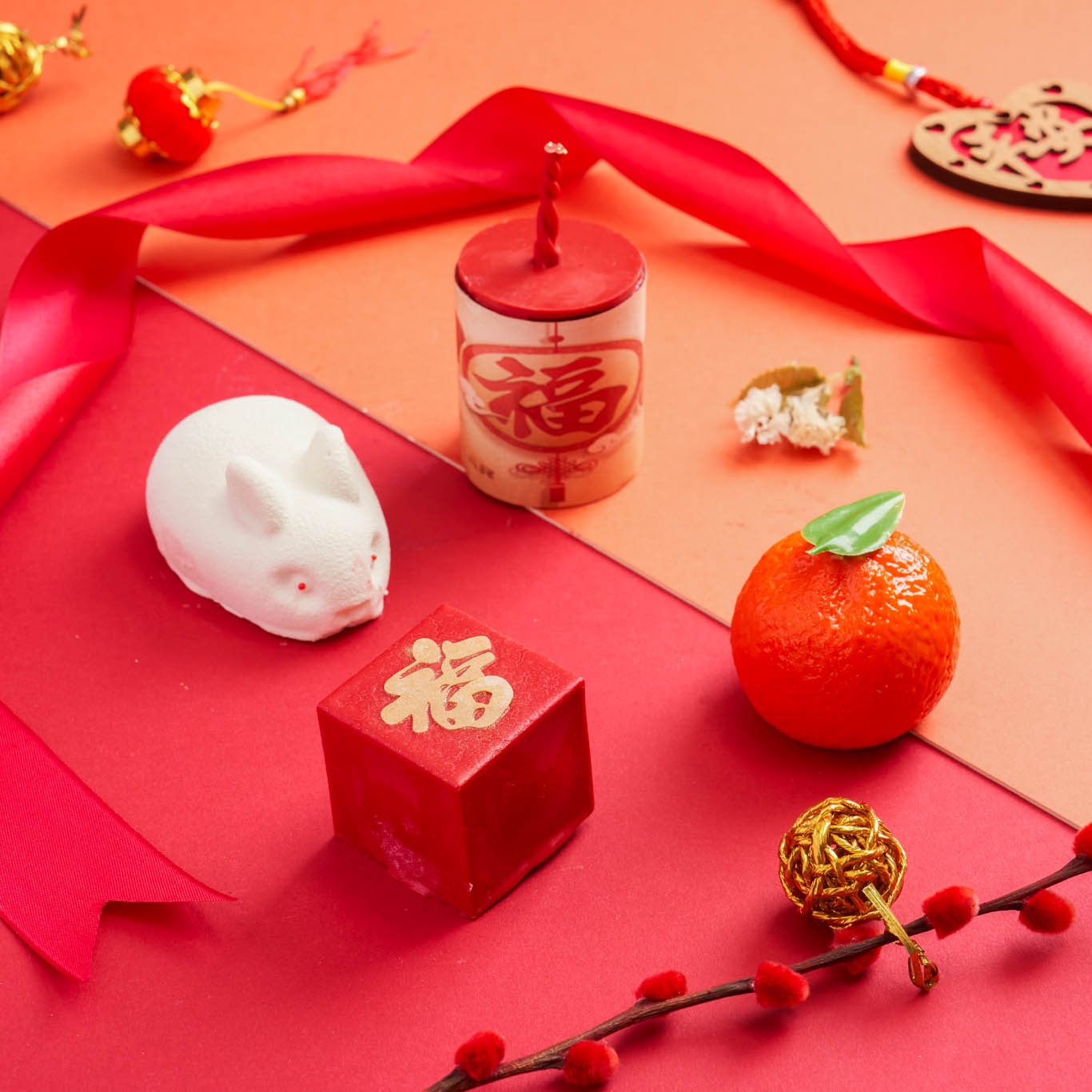 Rabbit Chocolate Sculpture from Janice Wong
So, these are not so much sculptures as they are chocolates set in a mould, but when you crack open this Rabbit Chocolate Sculpture ($50), you get to munch on the crispy chocolate-coated nuts that bust their way out. There are also mini rabbit-shaped Chinese New Year Cakes ($10) that make for good gifting.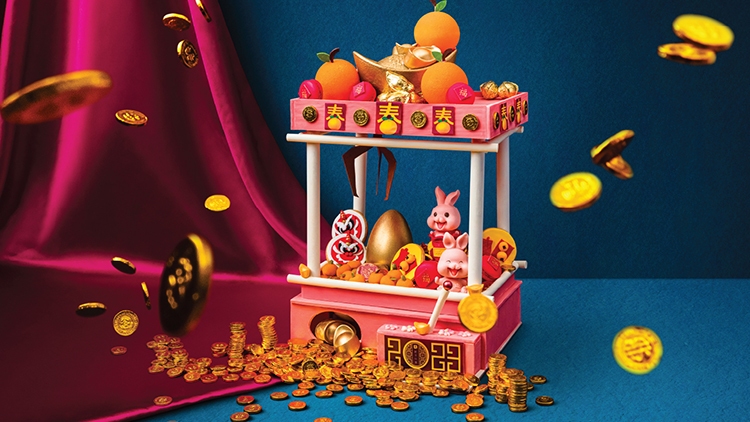 Bountiful Bunnies "Claw Machine" from Resorts World Sentosa
If you have an abundance of cash and want to go extra this Lunar New Year, look no further than this Bountiful Bunnies "Claw Machine" ($628) fashioned by the resort's executive pastry chef Kenny Kong. Made from chocolate and candy, all of it is edible and all of it is symbolic. In other words, you can eat the claw machine, but you can't operate it.
For the latest updates on Wonderwall.sg, be sure to follow us on TikTok, Telegram, Instagram, and Facebook. If you have a story idea for us, email us at [email protected].