Take A Mouthwatering Walk Down Memory Lane At These Retro Snack Shops In Singapore
Nostalgia comes in many forms: haw flakes, gem biscuits, bee bee, colourful lime sticks, and more!
If any of those ring a bell, well, it's because childhood snacks never grow old. They bring us back to our good old days and remind us of the colours and joy of life. Have you introduced your favourite childhood snacks to your kids? You might be surprised to know that these goodies are as tasty as you remember.
Take a refreshing trip down memory lane in these shops and see for yourself.
Visit in person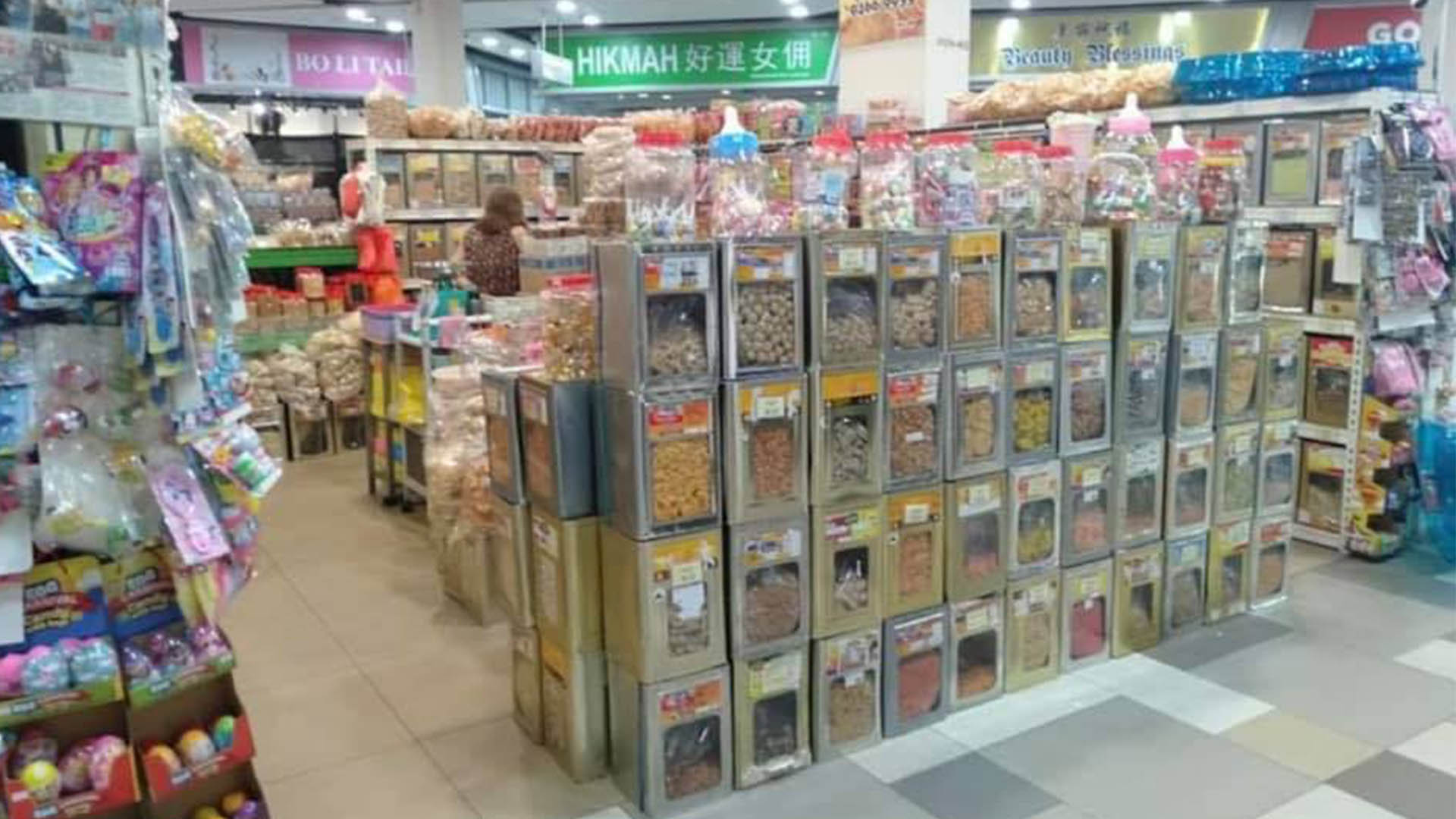 If you're around Yishun, drop by Nelly's Retro Snacks, located in Junction Nine. This store is not hard to miss. It displays an array of colourful snacks (like Bob Dog candy cigarettes) that your kids might find bizarre. But if you'd rather steer them away from vice-adjacent candy, there are tons of other biscuits, candies, and all-day snacks you can munch on together here. As a bonus, you can also revisit some of the famous childhood toys and games you used to enjoy.
Nelly's Retro Snacks
Junction Nine, 18 Yishun Avenue 9
Singapore S768897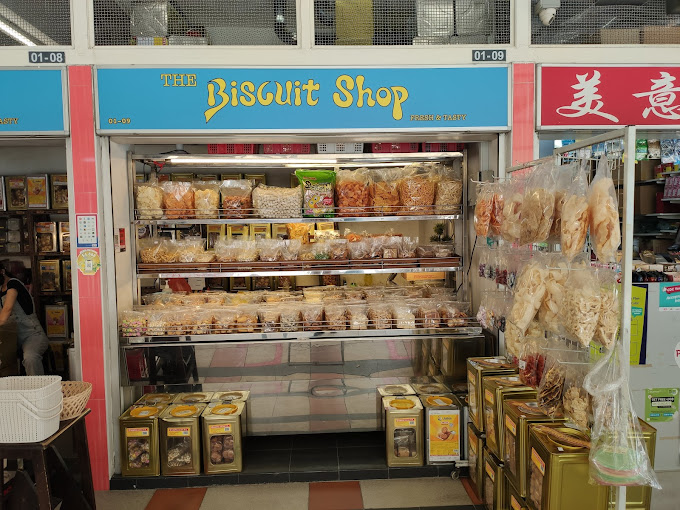 The Biscuit Shop
If you want to bag more than one kind of biscuit for your throwback stash, go to The Biscuit Shop in Tanjong Pagar. They will spoil you with iced gems, lemon biscuits, wafers, and all the famous Singaporean biscuits you loved. Fill a tin with up to three biscuit variations - that's triple the fun for you and your little one! You can also buy in small quantities or have them delivered at your doorstep.
The Biscuit Shop
Blk 6 Tanjong Pagar Plaza Market & Food Centre
#01-08/09
Singapore 081006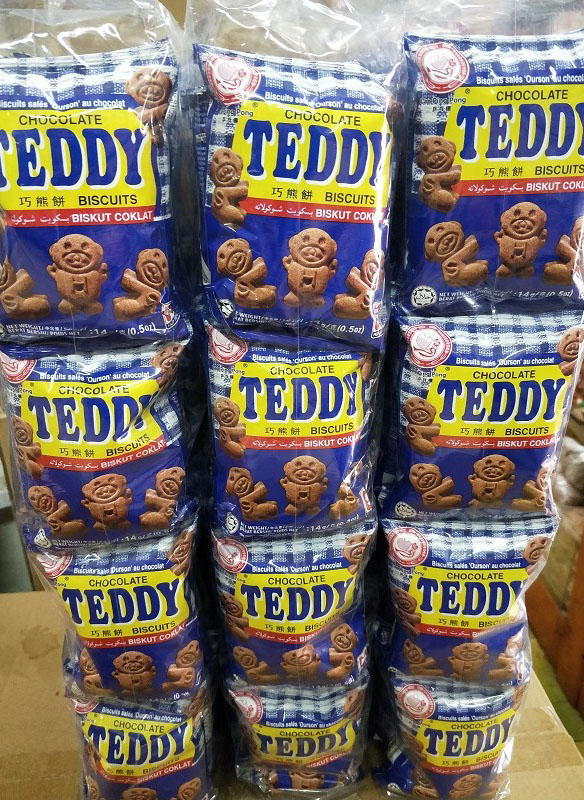 Do you want to dig deeper back in time? Teck Leong Lee Kee will make it easy for you. They've been around for more than five decades now, making them one of the oldest-running Singaporean snack shops. Find the candies, nuts, jelly puddings and everything you're craving for from the old times, arranged in the height of rows! They are open seven days a week.
Teck Leong Lee Kee
Blk 122 Bedok North Street 2 #01-112
Singapore 460122
snacKING Retro Biscuits

Remember Craze Hottis? How about Baby Bottle Candy, Dino Egg Candy, and Kitty Boy fruity cream cones? This series of shops is not only rife with nostalgic snacks and sweets, but they've stocked up on pre-iPAD toys like colourful kuti kuti, dragonfly toys, and old school plane gliders.
Various locations - find them here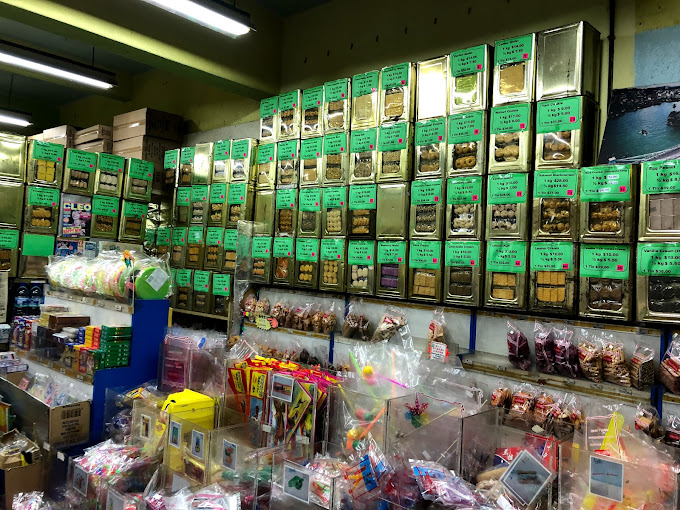 Biscuit King
You'll find much more than biscuits at Biscuit King, where you can fill up your shopping basket with fizzy cola candies, sancha, lollipops and other sweets you missed! They also have pineapple jam biscuits and the famous iced gems. While you're here for the snacks, might as well introduce your child to some well-loved games like pick up sticks and snakes and ladders. Find all these at this nostalgic shop. It's right along Upper Thomson Road, a few steps away from Casuarina Curry Restaurant.
Biscuit King
130 Casuarina Road
Singapore 579518
Order online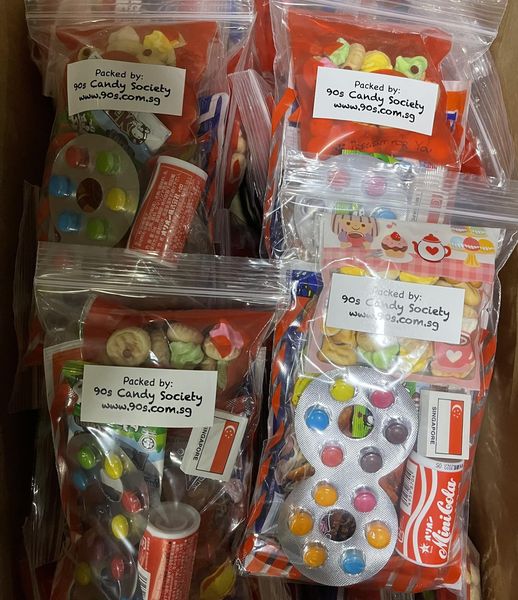 The name says it all! This online shop specialises in bringing back memories with retro snacks like Ling Mong lemon tablets, White Rabbit, gold coin chocolates, bee bee snack, and more! They also provide goodie bags and party services - perfect if you're planning to hold a 90's inspired celebration for your child (or yourself).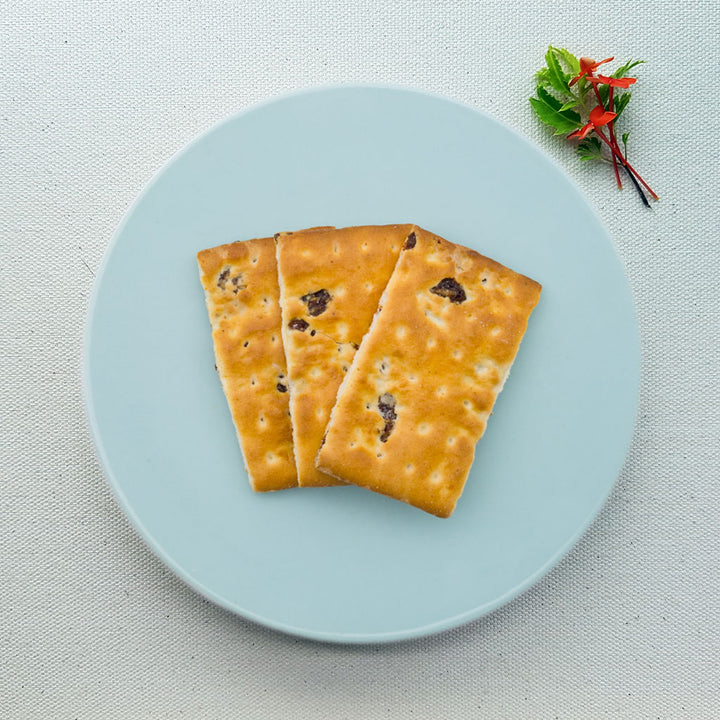 Have you ever heard about couch potato wheel crackers? How about shredded tapioca fries? We're sure you have, but your child may be clueless! Bring him with you at Snackfirst and enjoy old school biscuits, crackers, and cookies together. They have a wide range of choices in the throwback and classic section to keep you nostalgic and satisfied. Snackfirst doesn't have a physical store yet, but they can accommodate orders online, 24 hours a day!
For the latest updates on Wonderwall.sg, be sure to follow us on TikTok, Telegram, Instagram, and Facebook. If you have a story idea for us, email us at [email protected].