4 Meaningful Runs That Will Give You An Excuse To Exercise
Let's face it: Given the choice, most of us would rather be doing anything else besides breaking a sweat. Sometimes, you just need a good excuse to motivate yourself. So, why not check out these runs and get your blood pumping while supporting a meaningful cause?
1. Let's Take A Walk 2019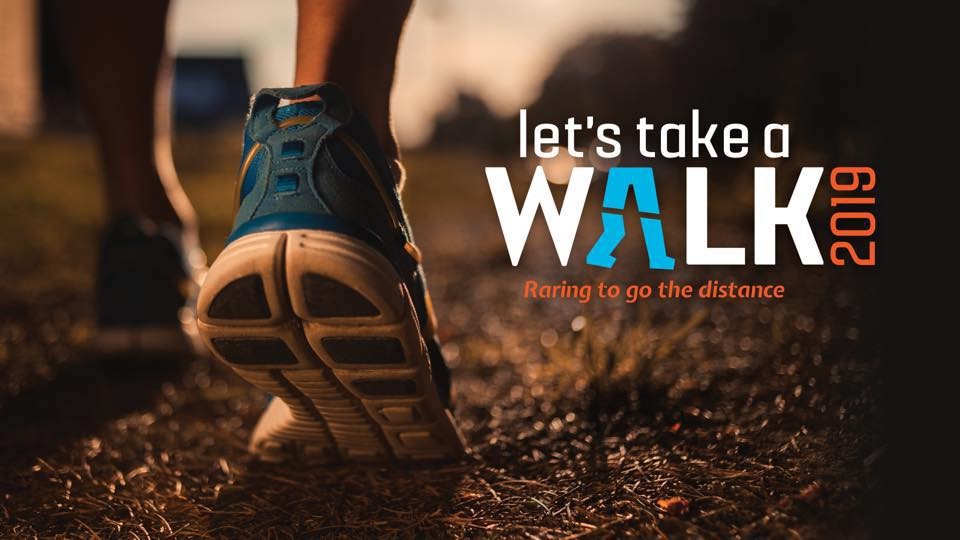 Not a good runner? Don't sweat it! Let's Take A Walk is all about endurance rather than speed, encouraging participants to push themselves to their personal limits while raising funds for a good cause. This year, the event is partnering with the Rare Disorders Society Singapore, which aims to raise awareness on various little-known life-threatening diseases such as Lysosomal Storage Disorder, a condition which affects the digestive system, or Antley Bixler Syndrome, a genetic disorder that causes skeletal abnormalities.
Registration closes 31 August 2019
National Museum, 93 Stamford Road, Singapore 178897
1 to 3 November 2019
Find out more here
2. Pink Ribbon Walk 2019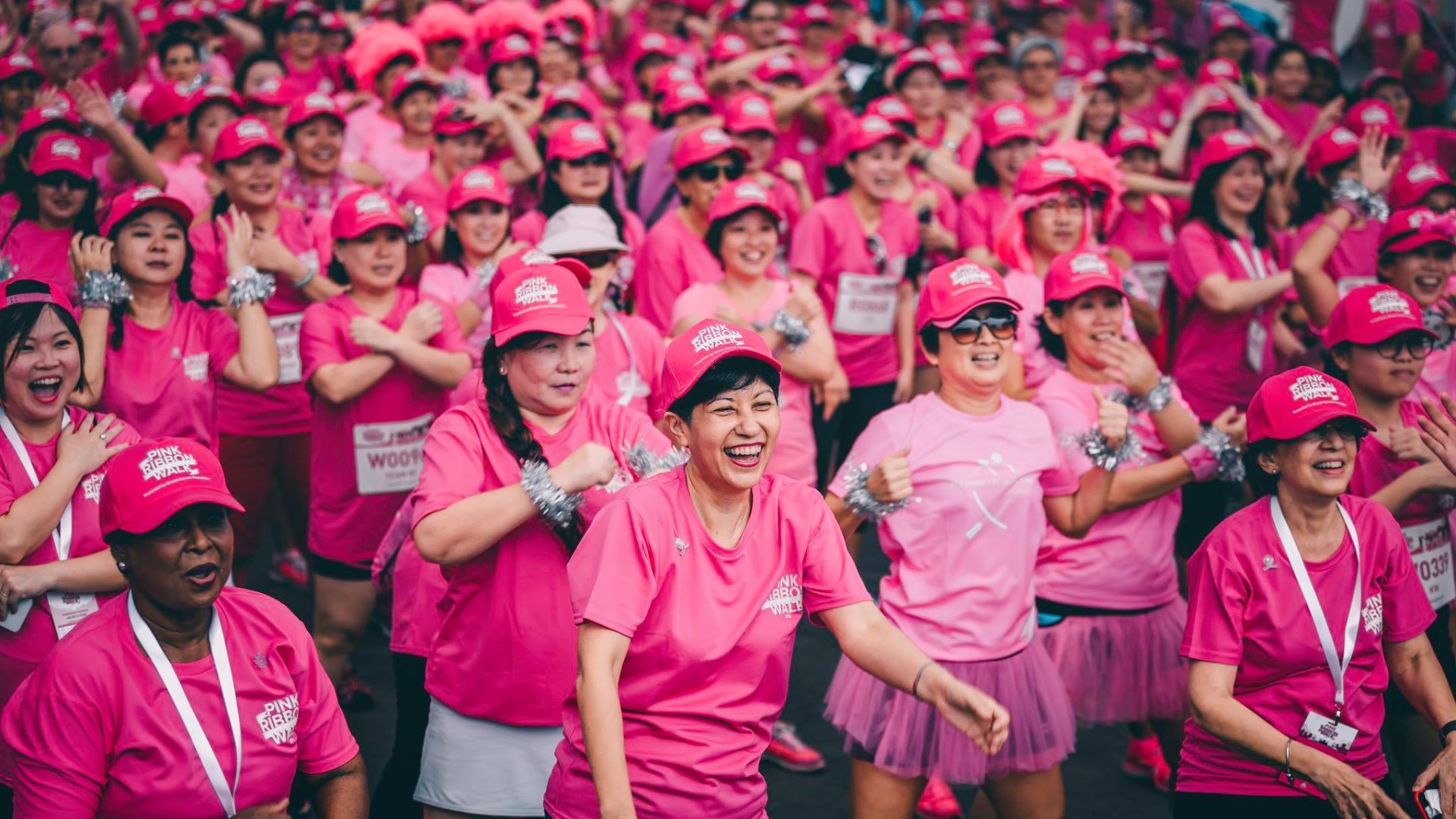 The annual Pink Ribbon Walk is almost here, but there's still time to sign up. Aside from promoting a healthy lifestyle, this event aims to raise awareness about breast cancer and demonstrate solidarity with breast cancer sufferers.
Registration closes 16 September 2019
Singapore Sports Hub, OCBC Square
5 October 2019, 4 pm to 8 pm
Find out more here
3. Santa Run for Wishes 2019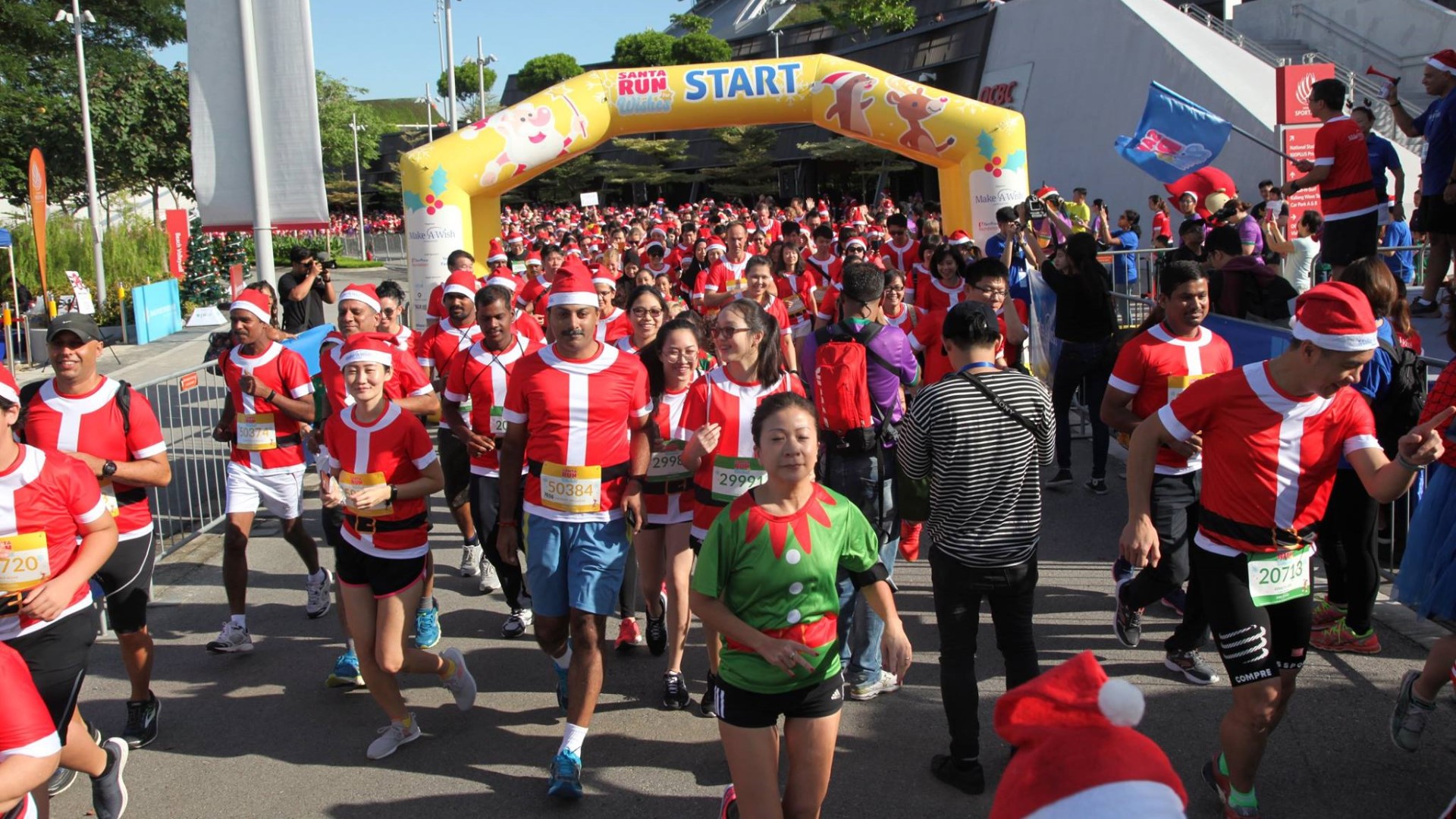 This festive event is a perfect package deal: Give your body a workout, spend some quality time with your family, and embrace the spirit of giving all at once! Santa Run for Wishes is open to both kids and adults, with all proceeds going to Make-A-Wish Singapore, which grants the wishes of kids with critical illnesses.
Registration closes 20 November 2019
Singapore Sports Hub
7 December 2019, 3 pm to 8 pm
Find out more here
4. Run For Light 2020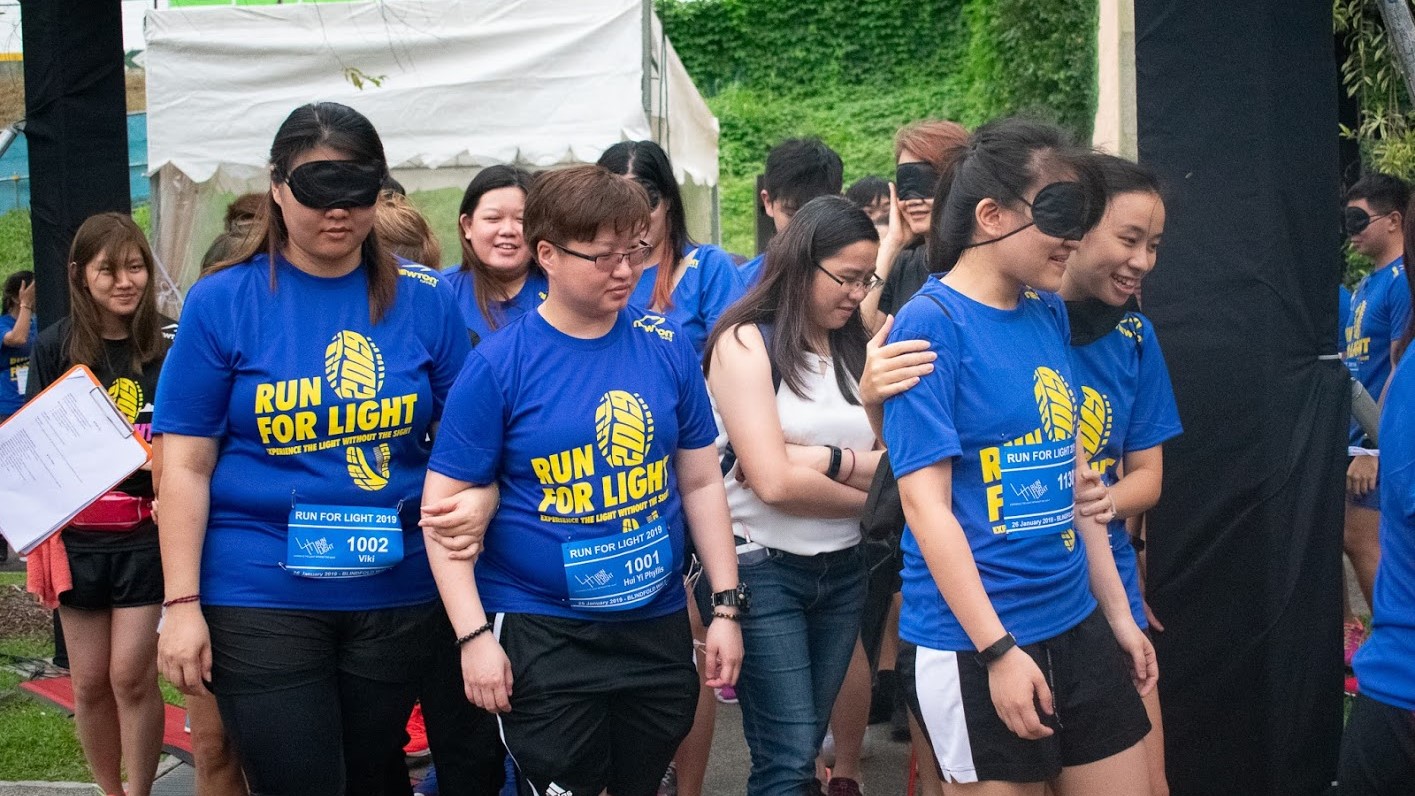 Whether you're a seasoned runner or an amateur, this event is sure to brighten up your day! Partnering with Guide Dogs Singapore, an organisation which works closely with the visually impaired, Run For Light features a few different categories for runners of various skill levels, from a 5 km fun run for beginners to a 10 km run for veterans.
If you're interested in trying something different, why not take part in the 1 km Blindfold Walk? As its name suggests, this walk will put you in the shoes of the visually impaired as you traverse a distance of 1 km, wearing a blindfold the entire time!
Registration closes 8 February 2020
Punggol Waterway Park
22 February 2020, 5 pm to 10 pm
Find out more here