Movember: From Oppa To Ah Pek, To Raise Awareness Of Men's Health Issues
This article was written in Oct 2020 during Phase 2 of Singapore's reopening, when group sizes for dining and social gatherings were capped at five. Indeed, a hairy sitch worth retelling! (We're talking about the moustache ya, not Phase 2 lol.)
My parents have never exclaimed in joy at my ability to grow facial hair, but this coming November, with great power, comes great responsibility.
With this power, I decided to grow a moustache (or Mo) and be part of the Movember movement. The global charity tackling men's health year-round with its "grow a Mo, save a Bro" strategy has funded more than 1,200 men's health projects in the last 15 years, addressing issues like prostate cancer, testicular cancer, and mental health and suicide prevention.
Growing a Mo the whole of November sounds trivial, but it's really not - you could potentially start life-changing conversations with friends and family about men's health. That's why I began sporting my Mo a month before Movember officially starts - to try and get others (and hopefully, you) involved in the movement.
Mo-ing the lawn
Okay, so here's how I took the first step and joined in on the Movember fun.
First, I signed up here to get my Mo space going and learn more about how my efforts will help the Movember cause.
Then, I had to shave my face completely. That meant exposing my double chin that was strategically hidden by my beard for more than 2 years.

As I held the razor to my face, I took a deep breath and yelled, "FOR MEN'S HEALTH!". I felt like Leonidas in the movie "300" as I removed the hair from my face, being extra careful not to cut myself.
Let the Mo grow
As I'm normally a bearded man, most of the initial reactions to my Mo were more about why I shaved. My mom asked if I had a job interview lined up. Lucky for me, my hair grows fast.
In about a week, I had a pretty decent Mo brewing and was ready to show it off to my friends and spread the word about Movember and men's health.
Share your Mo, save a bro
Here's where you let your Mo do the talking. If you usually flaunt a clean-shaven face, you're bound to get questions about your facial hair. It's a definite conversation starter and lets you easily segue the chat into men's health without even bringing it up!
So here's a collection of interactions with friends after growing out my Mo.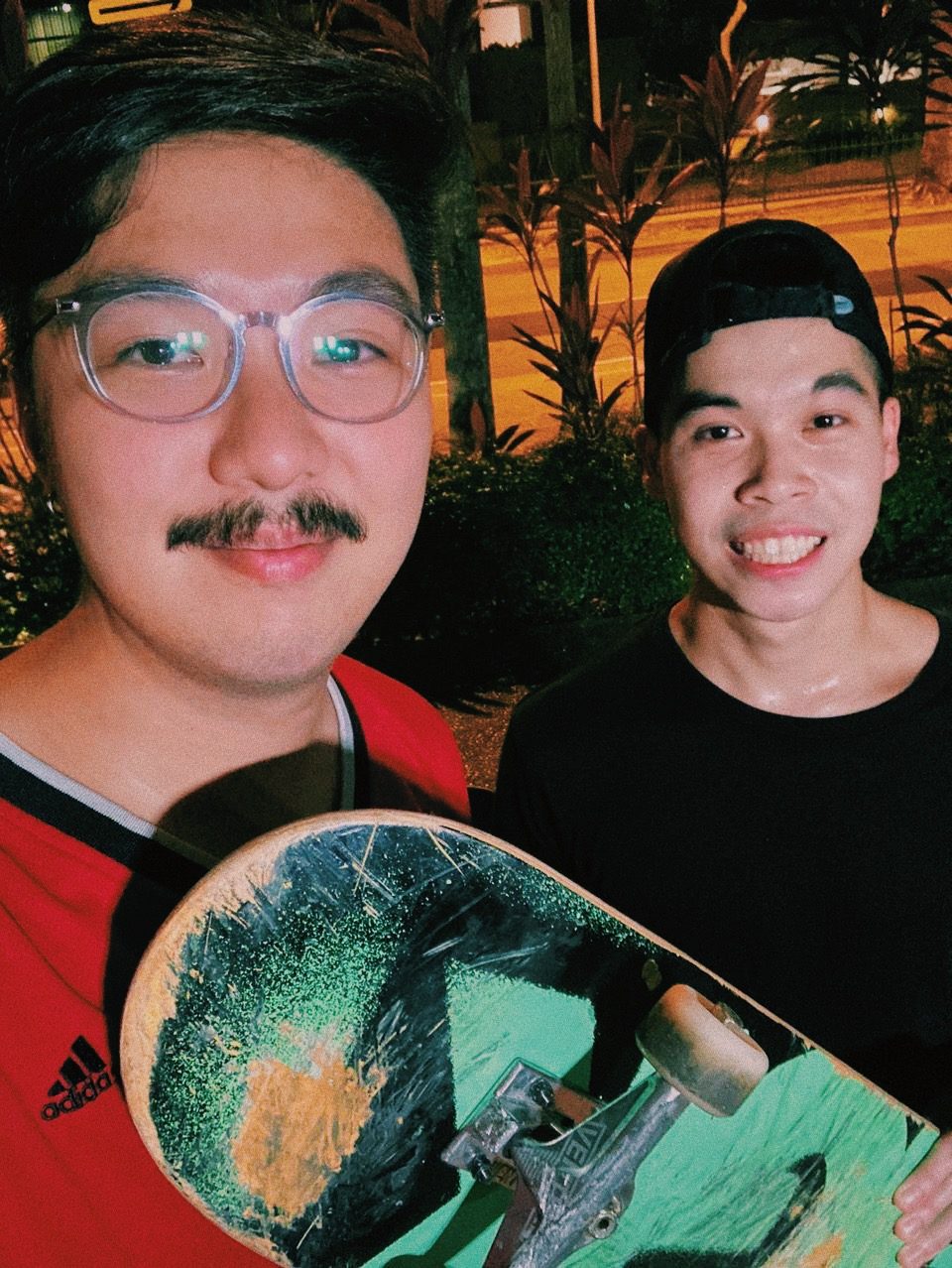 I met a friend for a skateboard session who didn't mention the Mo at first, so I asked him what he thought of it (don't be afraid to solicit comments about your Mo). Surprisingly, he said I looked younger. Not what I expected but I'll take those compliments all day.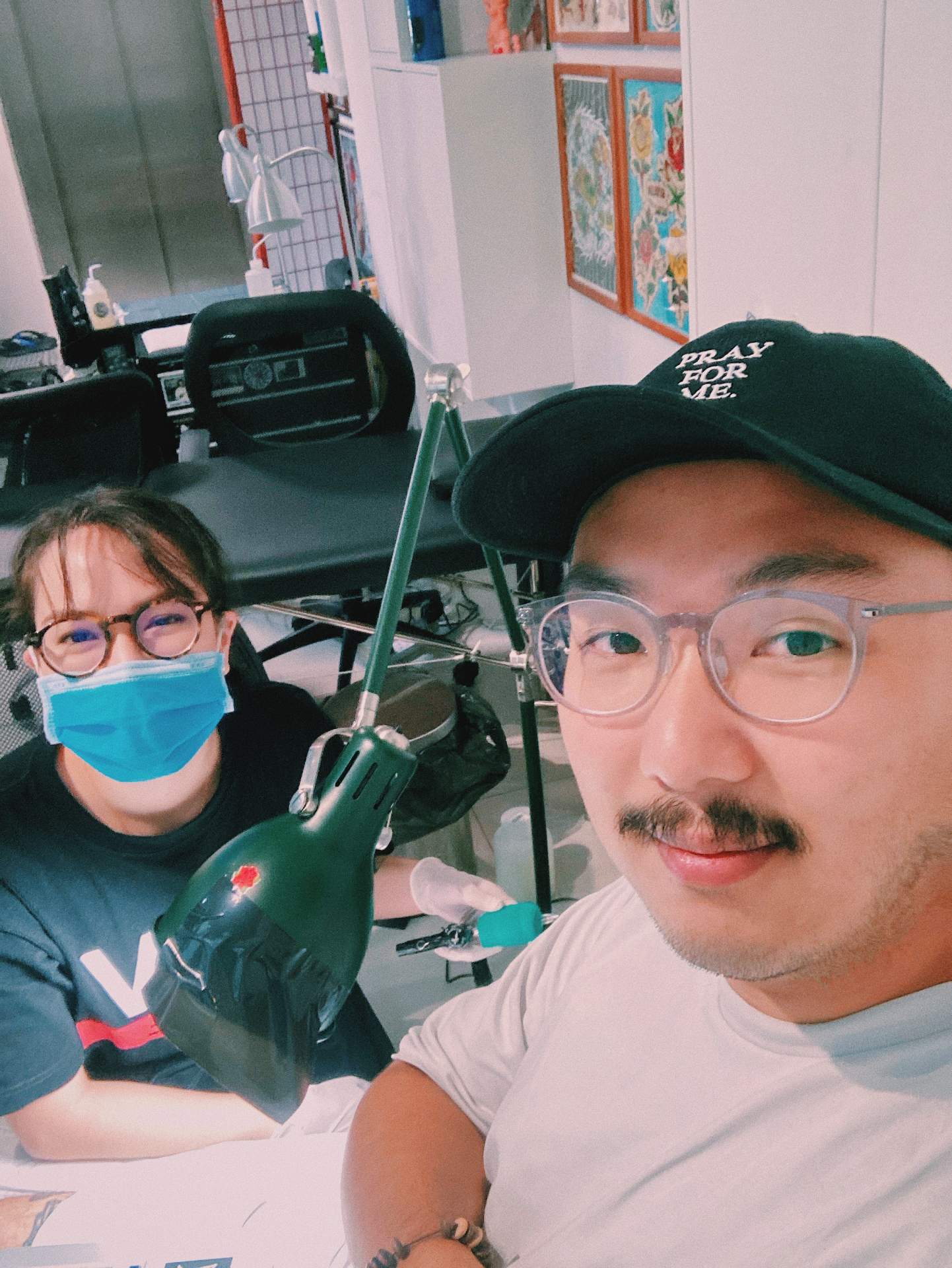 Went for a tattoo session with my regular tattoo artist, Sacha, who was pleasantly surprised by the Mo. She asked if I was going for the Freddie Mercury look. I was honored. I'm glad Sacha was supportive of the Movember movement and we managed to have a chat about issues surrounding men's health.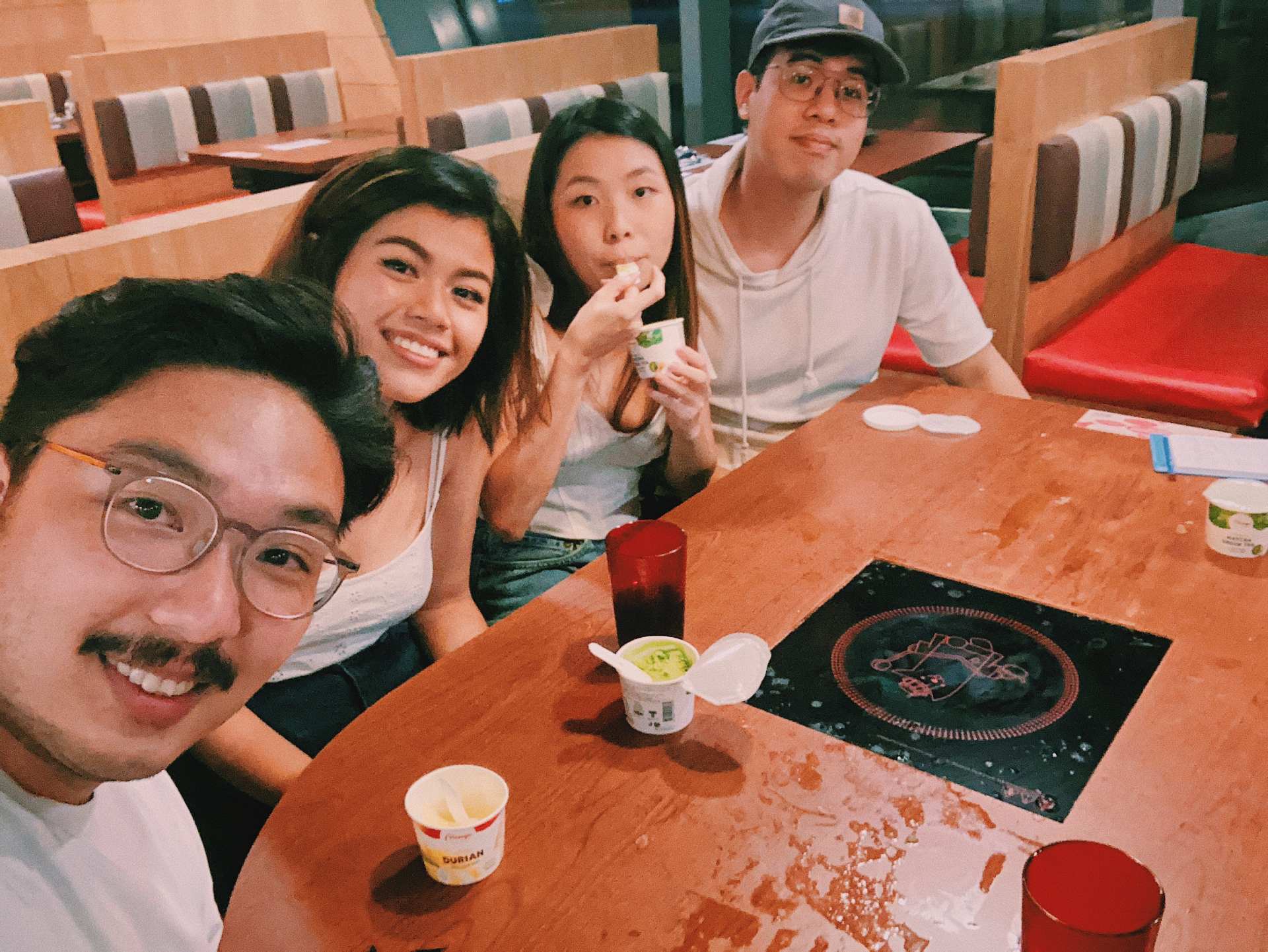 It was also a great opportunity to reach out to friends, catch up, and let them know about Movember. And so I met up with my close group of university friends, but we had way too much to catch up on, and the Mo went under the flow.
Still, managed to squeeze in some time to talk about Movember and men's health. They had never heard of Movember, so I'm grateful for the opportunity to spread awareness and hopefully, they'll bring up the issue with other men and women in their social circles.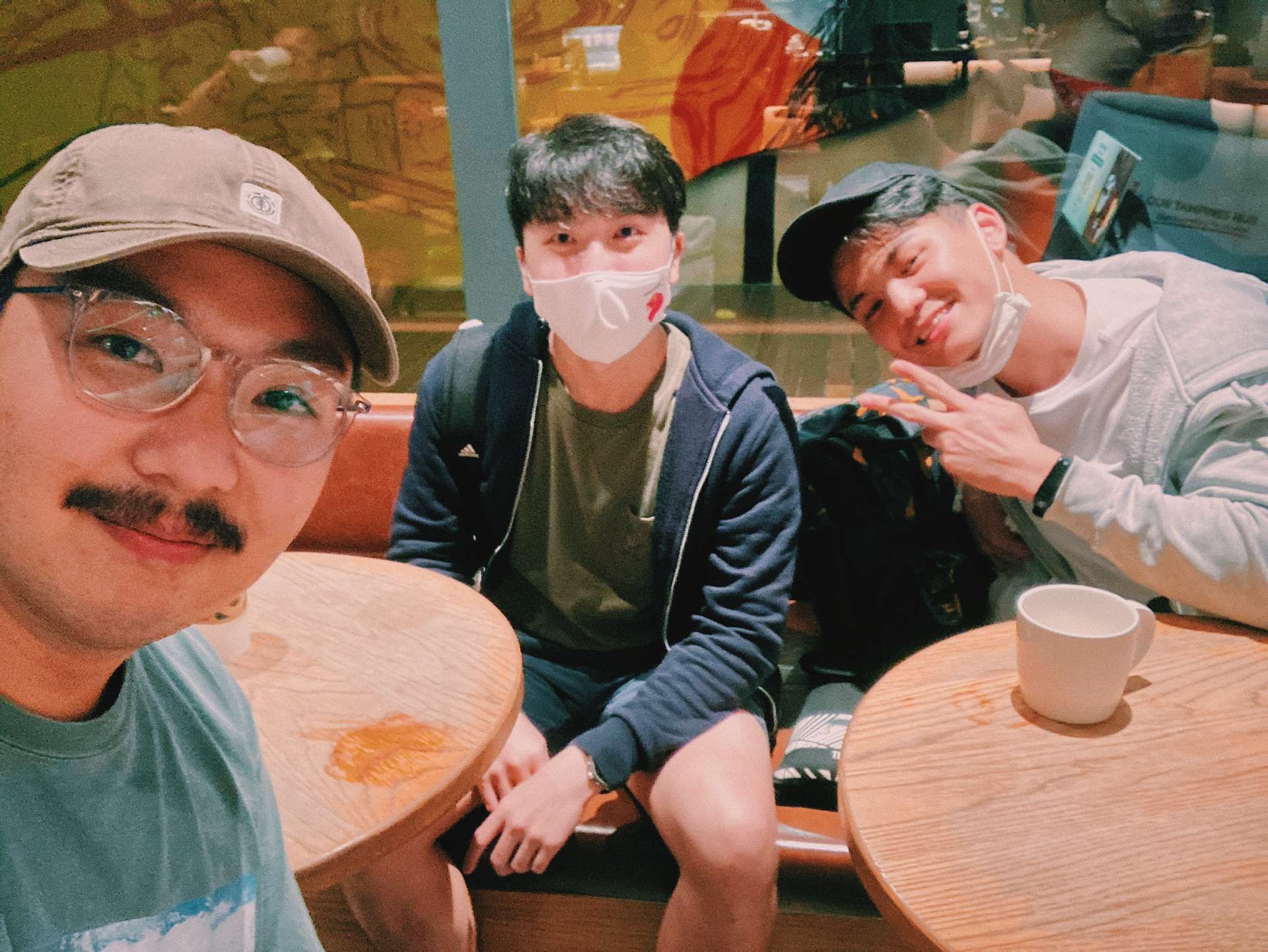 Bumped into some old friends at Starbucks, and the Mo drew attention to itself, giving me the chance to let them know about Movember. They said I looked like their BMT encik! Too bad these bros aren't really capable of growing facial hair, but at least they now understand more about the issues around men's health.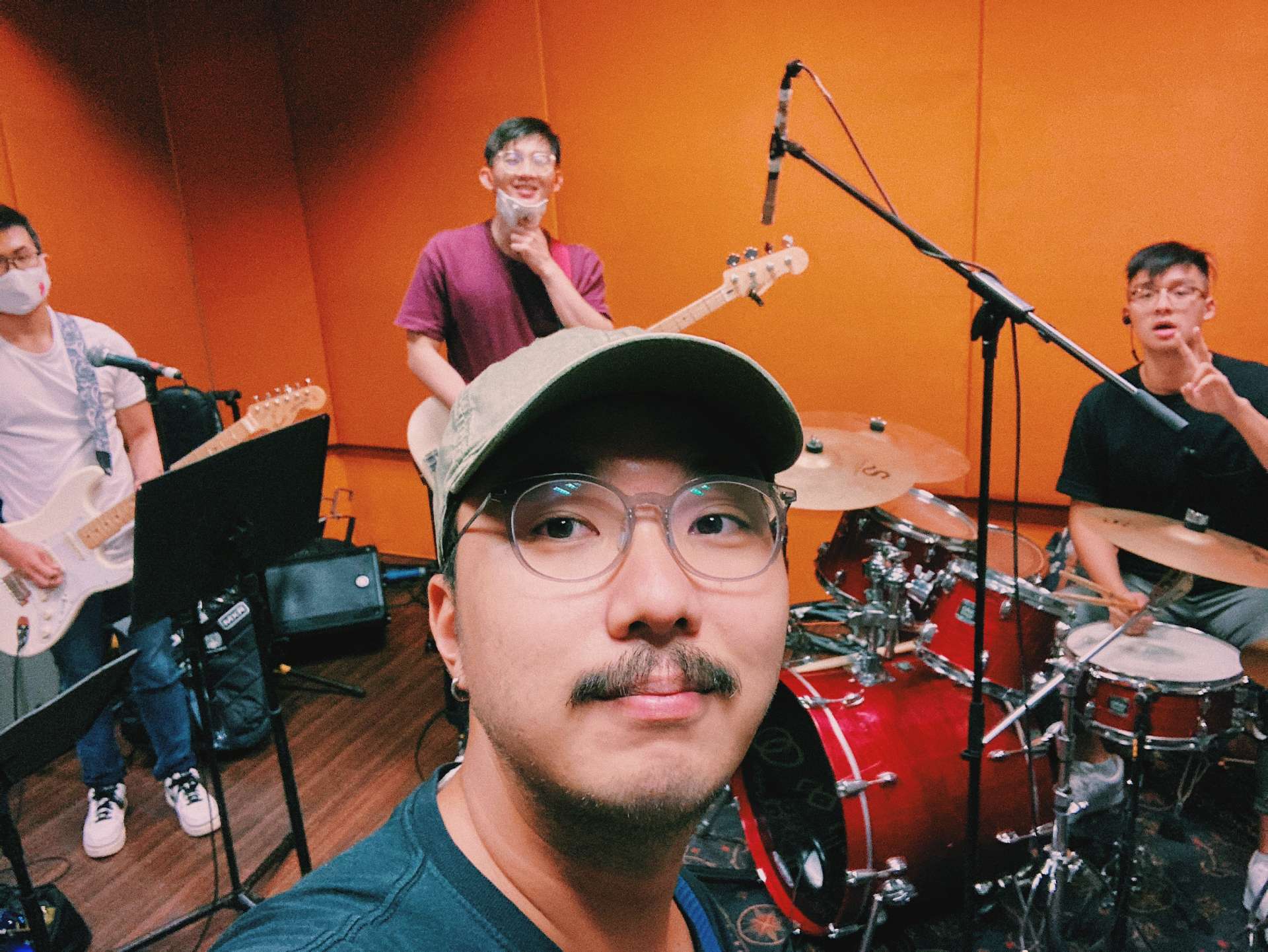 Happened to have rehearsals with my band, Kouza. The Mo is actually very fashionable in the indie music scene, as my drummer and cousin, Zac, pointed out.
My best friend, a hairy-faced man himself, almost spit out his kopi when I pulled my mask down for breakfast. The disgust on his face was only matched by his remark of, "you look ridiculous". After I told him about the movement and why I grew a Mo, my "ridiculous" 'tache became "actually it's not so bad lah".
He said he'll be joining the movement in Movember.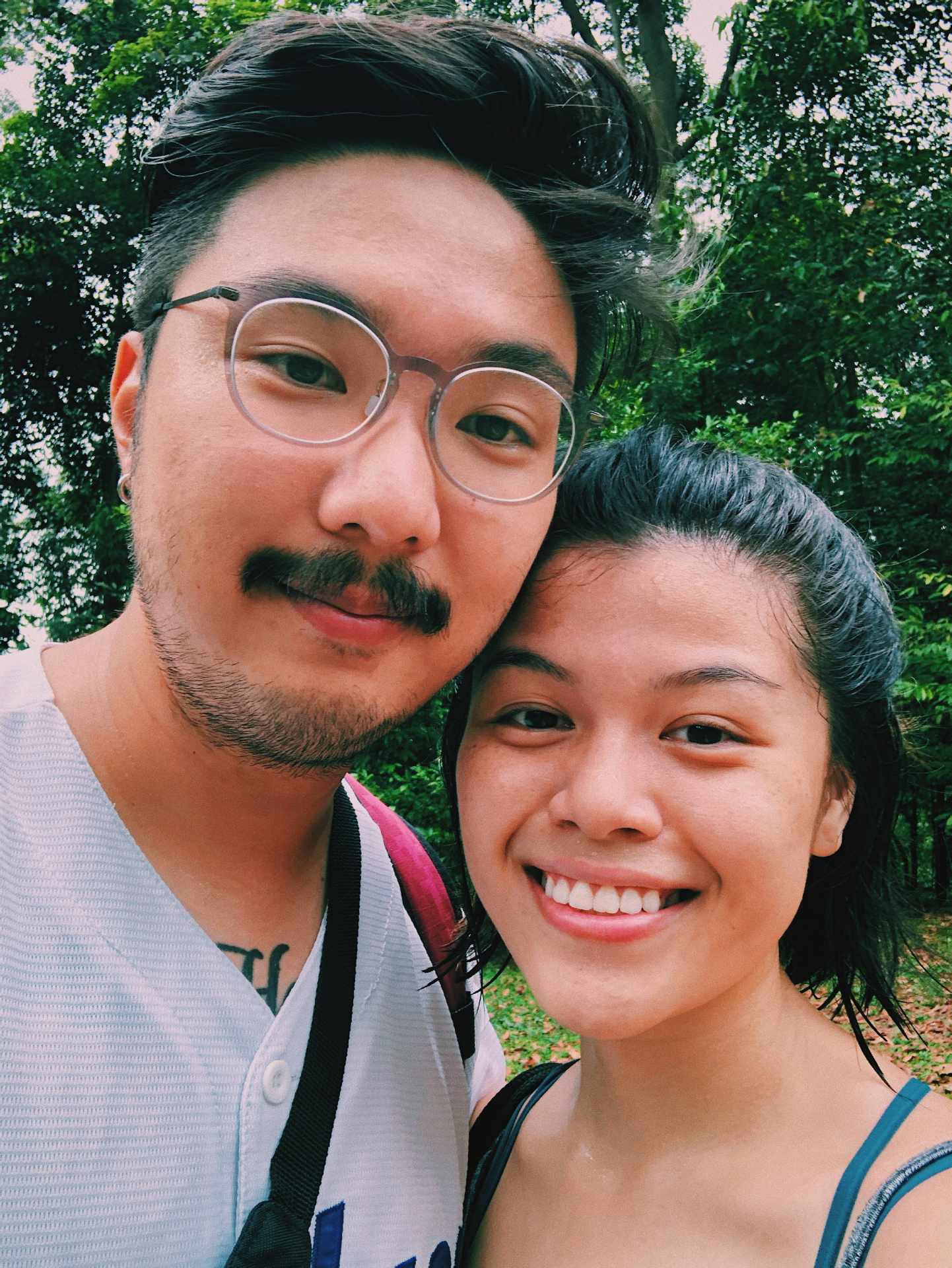 Above all, my girlfriend was the most supportive of my Mo and the Movember movement. I'm sure she would have grown one this Movember if she could.
Time for you to Mo up this Movember
Sign up, shave down, and let your Mo grow this November 1st.
After signing up, your Movember page becomes a hub to track donations you've collected that goes toward funding projects for men's health. And if you're uncomfortable asking for donations, don't worry, starting conversations about men's health with your Mo is already a huge step toward raising awareness about the matter.
In my pre-Movember efforts, I managed to raise $150 which will fund projects that tackle prostate cancer, testicular cancer, and mental health and suicide prevention. I aim to continue refining my Mo throughout November and raising more funds for men's health.
For all my bros out there, join me this Movember as we let the hair(s) above our upper lip grow and command the attention of others to start meaningful conversations about men's health.
For the latest updates on Wonderwall.sg, be sure to follow us on Facebook and Instagram. If you have a story idea for us, email us at [email protected].