Movember: Shabir Accepts Our Challenge And Invites Hirsute Celebs To Be Mo Bros
NGL, men have a lot of issues.
And in typical male fashion, we tend to usually deal with them with a spot of humour - if we even choose to deal with them at all. Indeed, topics like hair loss, depression and prostate or testiculare cancer are hidden under caps and behind wit and sarcasm.
Which is why Movember is the perfect movement for the boys.
Some hairy history: In 2003, inspired by a friend's mum who was raising funds for breast cancer, Travis Garone and Luke Slattery (two mates from Melbourne, Australia) decided to do the same for men's health and prostate cancer - but in a fun and funny way: by charging guys $10 to grow a moustache (or Mo) and, for the heck of it, try and bring back an outdated trend.
Since then, the project has gone on to kick-start over 1,250 international projects related to prostate cancer, testicular cancer, poor mental health and physical inactivity - four key men's issues that are the campaign's focus today.
Which brings us to one of Wonderwall.sg's favourite people - Shabir.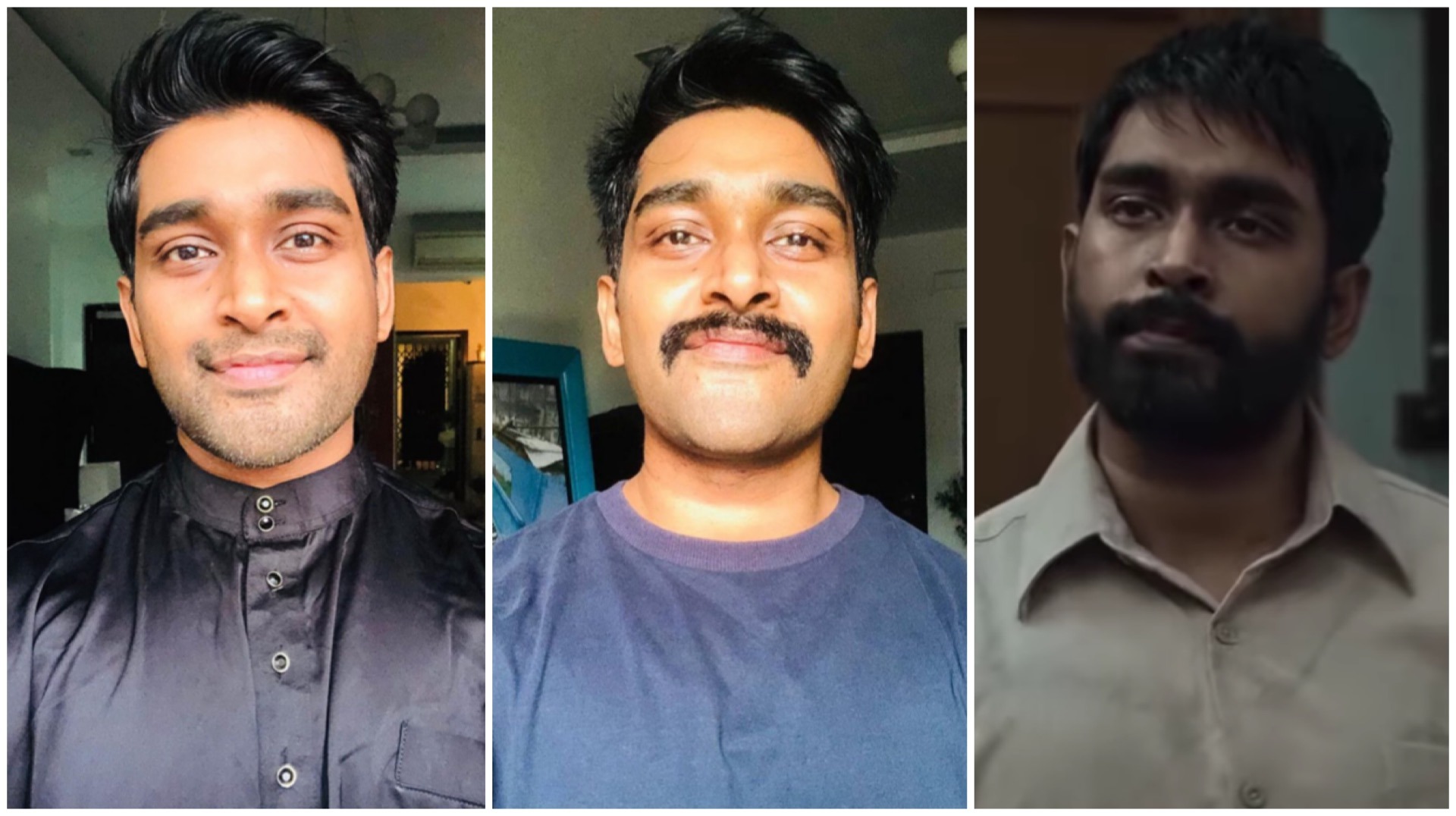 The singer, composer, actor and Kollywood star is no stranger to doing charity, having worked with COVID-19 Migrant Support Coalition (CMSC) to produce "Letters", a series of music videos aimed to bring cheer to the lives of migrant workers through messages of strength, resilience of faith, with inspiring words by significant poets.
In June this year, he and his team at Shabir Music Asia initiated an ingenious fundraising campaign called "WeEat" that aimed to support our hawkers and, at the same time, let our migrant worker friends have a taste of local cuisine.
So, trust this guy to almost immediately say he would get involved in Movember after we casually asked him whether he ever flaunted a moustache-only look.
Not only that, he created an IG post rallying hirsute friends and colleagues in the entertainment industry here and abroad - including Fauzie Laily, Benjamin Kheng, Taufik Batisah and Pierre Png - to join him in displaying a strip of facial hair above their upper lip for the duration of what has now come to be known as "the hairiest month of the year".
We can think of a few other guys whom we've featured here on Wonderwall.sg who'd make awesome Mo Bros:
There's hip-hop artist Charles ENERO (above), who gives a sick throwdown in a new single by rap artist FRGN (aka Wonderwall.sg's own Farhan Shafie) "Deadlock", the theme song of a martial arts short film of the same name.
Then there's mixed martial artist and One Championship fighter Amir Khan (above) who devised a super child-friendly stay-at-home workout routine in April 2020 with the help of his adorable little boy, and posted it on his Instagram page.
We also think wrestling coach Greg Oh (above), the founder of pro wrestling fitness school Grapplemax, could carry off the look pretty well.
If you don't want to (or can't) grow a Mo, no worries - take a cute cue from these healthcare workers at National University Hospital who used fake and cut-out moustaches to spark the conversation back in 2014.
3 ways to become a Mo Bro - or Mo Sista
1. You can opt to "Grow A Mo" here - and, as the campaign states on their website: "Patchy, lopsided, itchy or epic – whatever Mo you grow this Movember, your face will raise funds and awareness for men's health."
2. You can "Make A Move" here. Pledge to run or walk 60km this month. Why 60? That represents "the 60 men we lose to suicide each hour, every hour across the world".
3. You can "Host A Mo-ment" here. This is basically you gathering Mo Bros and Mo Sistas to do something fun and easy in the name of this cause - whether in real life or virtually. But seeing how things are in Singapore (with regard to the COVID-19 sitch), it would be most wise to pick the latter option.
For the latest updates on Wonderwall.sg, be sure to follow us on Facebook, Instagram and Telegram. If you have a story idea for us, email us at [email protected].