Die, Dad Bod: This Young Father Had The Guts To Lose That Gut
Most guys joke about getting a dad bod eventually once they settle down. But when the reality of it hits us, we're not quite sure how to deal with it. For Tyrus Yoong, 28, the married father of one found his ballooning weight even harder to accept.
"I didn't struggle with weight issues growing up as I spent most of my free time playing sports," he explains, "I would say I definitely cared more about how I looked and my fitness in general."
The lowest point
But a freak injury during a Sunday football game in 2014 changed everything. "I had a complete tear of my ACL in my left knee and damaged the surrounding ligaments pretty badly too."
In spite of undergoing a successful surgery, Tyrus was never the same again. He suffered another setback in 2017. In a bid to regain his fitness, he ended up overexerting and damaging cartilage in his other knee, which required another surgery.
"With each surgery I gained more and more weight, eventually gaining close to 20kg. The weight gain was definitely demoralising."
This was further exacerbated when old friends who hadn't seen him in a while would comment on his rotund appearance. After a while, he gave up trying to explain his injuries, which led to his loss of confidence.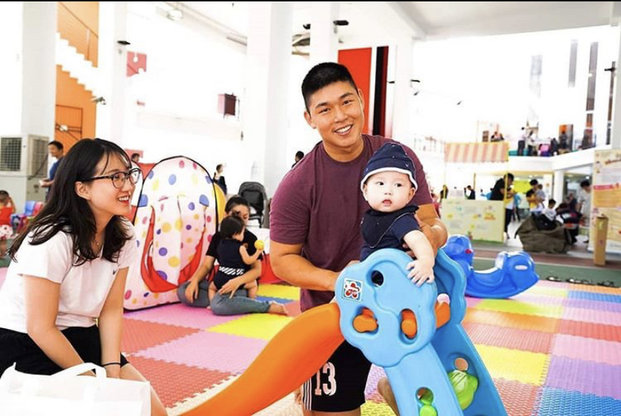 Fatherhood and a new perspective
Tyrus and his wife welcomed a newborn son in 2019. This life-changing milestone forced him to confront his own fitness struggles.
"You'll have much less time for yourself to do anything, including exercise. Yet, fitness is so important as you want to be able to be there for your child. I remember having so many pains all over my body, knees and back, and feeling breathless after chasing him around for a few minutes." 
Fitness and diet routine
It was in the new year that Tyrus decided to embark on a new fitness plan. Tipping the scales at a hefty 84kg in March, his plan of attack was simple: lots of running and watching his diet.
"I ran almost 500km over 16 weeks. I stopped drinking sweet drinks and fried food while mostly cutting out rice from my diet," Tyrus advises. To make time for his exercise regimen, he will get up at 5.30am to go for a run before his son is awake or when he naps in the afternoon. Through sheer consistency and power of will, Tyrus managed to drop 14kg by July to reach his current weight of 70kg.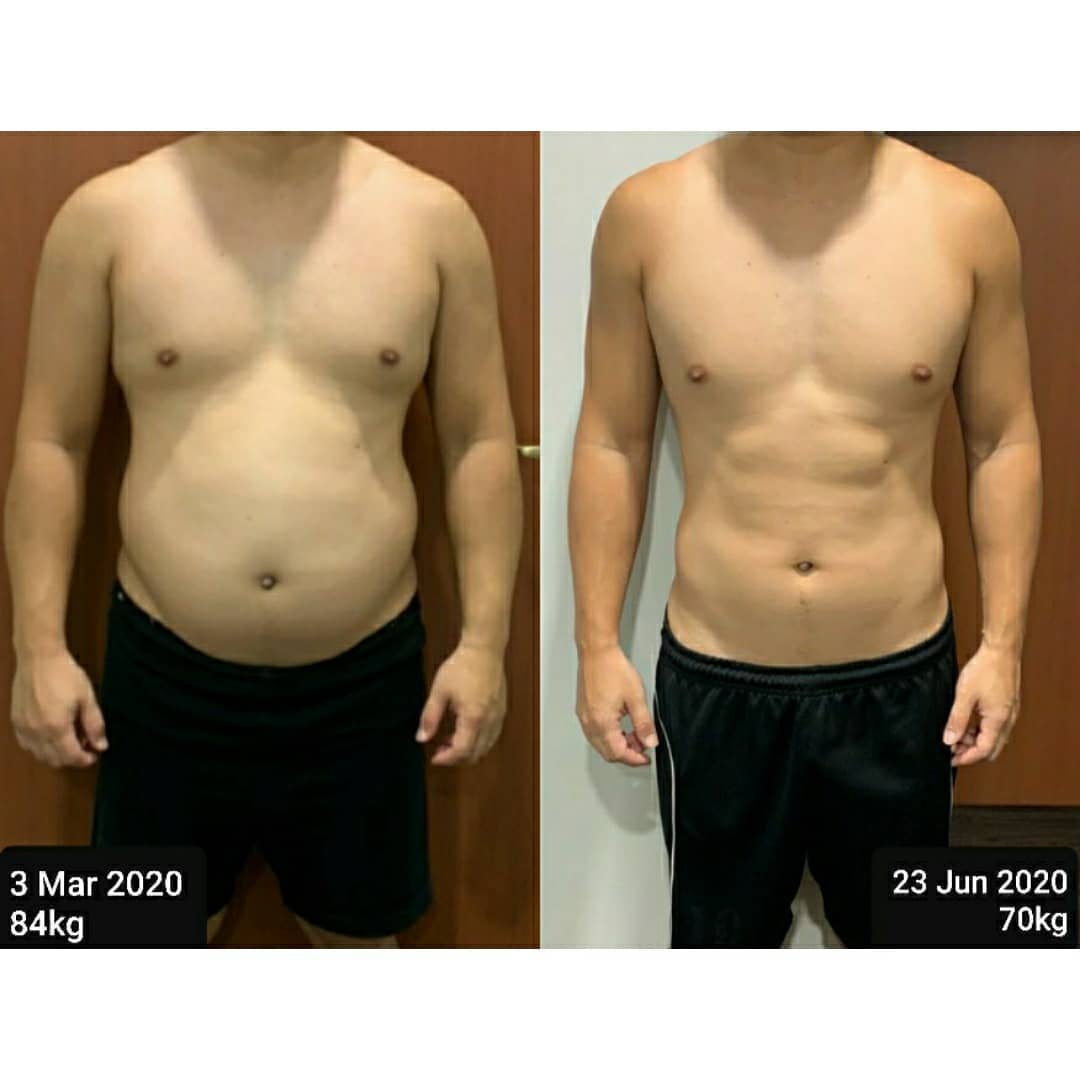 The 3 rules: motivation, calorie deficit and protect your body

For anyone looking to lose weight and be consistent in your fitness goals, Tyrus offers 3 simple rules.
"Motivation. This is is the most important thing and also the hardest rule to follow. Write down why you want to lose weight in the first place."
Whether it's short-term goals like preparing for a wedding, or more personal ones like being healthy for your wife and child, Tyrus finds that penning down your intentions is an effective way to hold yourself accountable to them.
"The second rule is to maintain a calorie deficit. The main principle of losing weight, is to consume less than what your body requires to maintain your current weight."
Tyrus reinforces the fact that there are no magic slimming pills or spectacular fad diets that will allow you to achieve instant and lasting results. Start small. Halve your portion of rice. He also suggests downloading mobile apps that can help you track your calories in and out.
"Finally, protect your body. Prevent injuries by not doing something your body isn't ready for," offers Tyrus. "My second knee surgery was a result of me pushing my body too hard with sprints and high intensity exercises that I clearly wasn't ready for. I was training as if I never gained weight or was still at my peak fitness level."
Tyrus started out with slow walks, which turned into slow jogs and then gradually increased the distance and speed. Eventually, he started clocking in 8-10km runs every other day.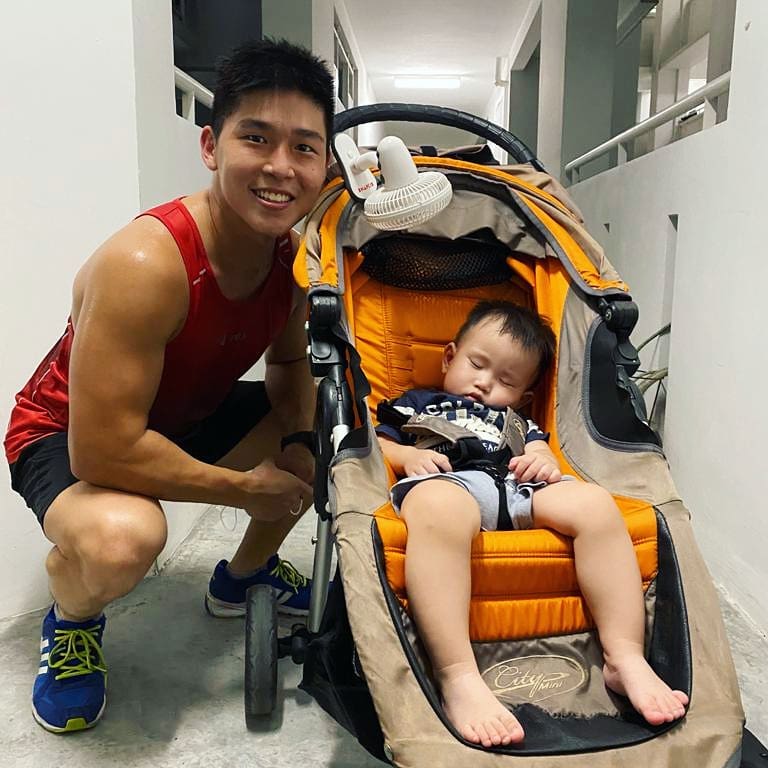 Ultimately, it all boils down to being clear and truthful to yourself and why you want to lose weight in the first place. Tyrus stresses the importance of exercising safely and progressively while keeping track of what you eat.
For those embarking on their own fitness journey, know that you are never alone. "It will definitely not be easy, especially the first two weeks as your body builds the habit, but your future self will thank you for it."
For the latest updates on Wonderwall.sg, be sure to follow us on Facebook and Instagram. If you have a story idea for us, email us at [email protected].