These Honourees Keep Singapore's Living Heritage Alive
Our traditions and way of life are what make us a multicultural, unique Singapore. Thankfully, we have passionate and committed individuals and groups who continue to safeguard, promote and pass our diverse intangible cultural heritage on to future generations.
As a way of recognising their commitment to promote and sustain a craft or art form to the wider community, the National Heritage Board (NHB) introduced The Stewards of Intangible Cultural Heritage Award.
2021's recipients include playwright, director, and producer Almahdi Al-Haj Ibrahim aka Nadiputra; second-generation owner of Nanyang Sauce, Tan Poh Choo; Indian dance school the Bhaskar's Arts Academy; and The Siong Leng Musical Association, a group that has kept alive the traditional musical art of nanyin (南音).
Recipients are granted $5,000 cash, and they will also be able to apply for a project grant of up to $20,000. Additionally, they will have the chance to take part in NHB's festivals and programmes.
Here are the two individuals and two groups who received The Stewards of Intangible Cultural Heritage Award 2022: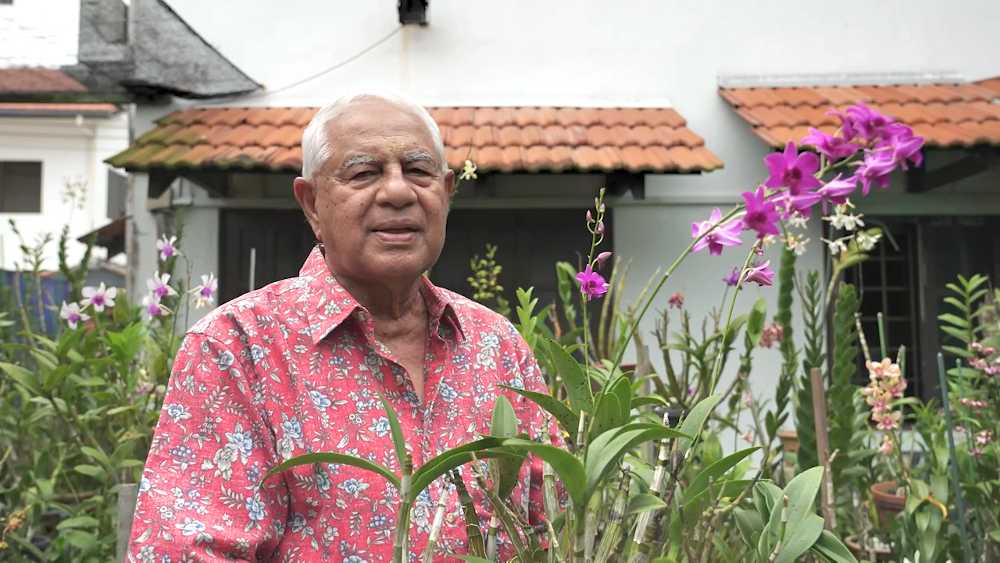 IMAGE: NATIONAL HERITAGE BOARD
Syed Yusof Alsagoff
Syed - who served as the Executive Committee of Orchid Society of Southeast Asia (OSSEA) from 1964 to 1997, and was the organisation's president for 14 years - has contributed to the field of orchid cultivation for over six decades.
He has also been involved with the orchid programme at the Singapore Botanic Gardens since the 1960s and helped make the National Orchid Garden what it is today. He has registered over 200 orchid hybrids, including the Aranda Zahela Alsagoff, which was named after his wife. Wow fact: it was the first orchid hybrid to get a First-Class Certificate from OSSEA, the highest award achievable.
Syed continues to share his orchid knowledge with the local community, and is a regular at OSSEA's monthly meetings, giving advice to budding orchid breeders.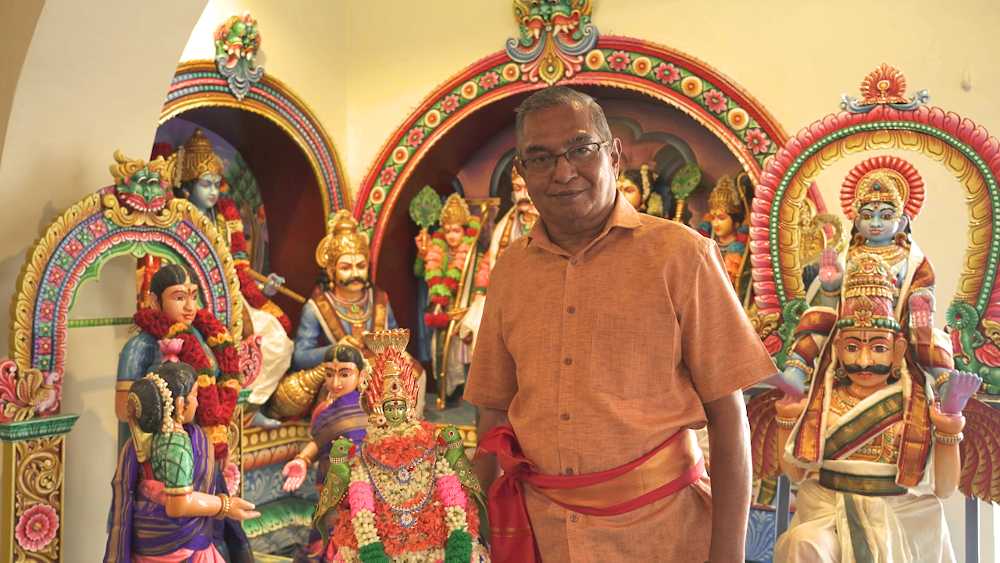 IMAGE: NATIONAL HERITAGE BOARD
Balakrishnan s/o Veerasamy Ramasamy
The karagam is an intricately designed vessel tied and decorated with flowers. Believed to symbolise the Hindu goddess Mariamman, it is balanced on the head of a priest or performer in a ritualistic dance. Karagam-making takes a lot of patience and skill, and Balakrishnan has more than 30 years' experience in the craft.
A devout volunteer at Sri Mariamman Temple, Balakrishanan was karagam leader for the Theemithi (Firewalking) festivities in the temple from 2008 to 2018. He now mentors the younger temple volunteers in karagam tying and shares his knowledge with other Hindu temples on our Little Red Dot.
Furthermore, Balakrishnan conducts cultural workshops to spread the word about karagam and its craft techniques to anyone who's interested, even Singaporeans from different ethnic and religious communities.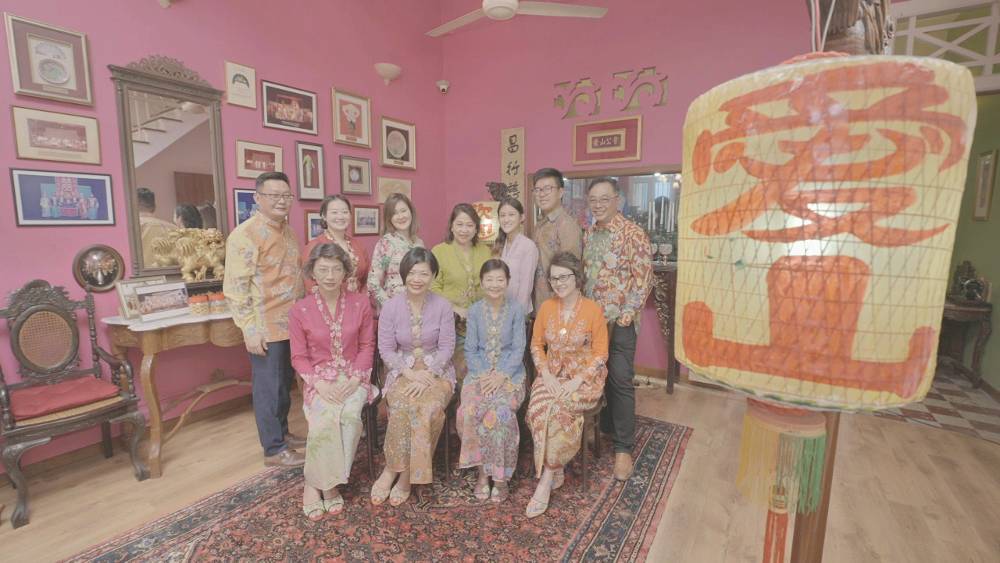 IMAGE: NATIONAL HERITAGE BOARD
Gunong Sayang Association
These talented folk have been putting on wayang peranakan shows (a theatre form derived from bangsawan, a type of Malay theatre in the early 20th century) on a near-annual basis since 1985 - they've produced 29 shows to date!
What's really awesome is that they are determined to keep using the old Baba Malay languages in their productions, and offer language classes for their younger members, whom they are training to be part of their production cast.
To make sure their shows reach a wider audience, they add English subtitles to their productions. Plus, they are not afraid to tackle contemporary issues. For instance, they broached the subject of dementia in their show "Lu Siapa?" back in 2018.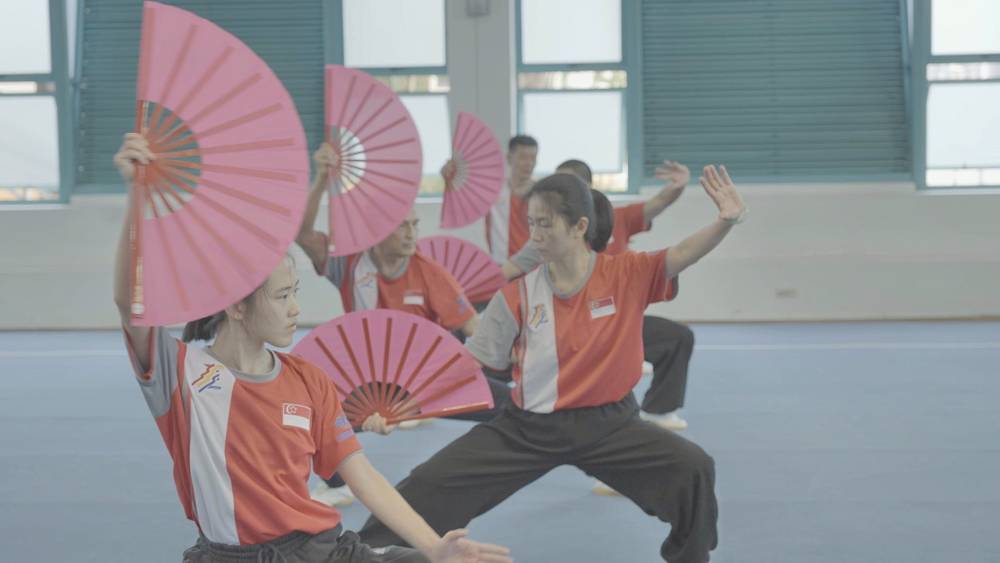 IMAGE: NATIONAL HERITAGE BOARD
Singapore Wushu Dragon and Lion Dance Federation

Singapore's national wushu team has gone on to achieve sporting success on the regional and international stage, thanks to his amazing group. The federation has played an important role as our country's national organisation for wushu, dragon dance and lion dance, guiding and supporting hundreds of member groups.
It is also responsible for putting together some pretty epic events, including the National Wushu Championships and the Ngee Ann City National Lion Dance Championships.
But it's not just about big events and fancy trophies - the group also wants to raise awareness of and get more people involved in these awesome traditions. That's why it coordinates and supports its member groups' performances at community events, especially during festive occasions like Lunar New Year.
For the latest updates on Wonderwall.sg, be sure to follow us on TikTok, Telegram, Instagram, and Facebook. If you have a story idea for us, email us at [email protected].