Unity In Uniform: Answering The Call To Serve In The SAF Volunteer Corps
You might know The Krazy Koala on YouTube as a Jane of all trades. Well, the author (of two travel books, "The 550,000 Miles" and "One Million Miles: Journey of a solo female traveler 138 countries and counting..."), coach, model and musician has added another feather in her (camouflaged) cap: meet SV (Trainee) Ashley Chu, a new member of the Singapore Armed Forces Volunteer Corps (SAFVC).
As noted by AsiaOne, the Singapore PR opens up about her motivations for joining the SAFVC in her latest YouTube video. She passionately shares, " By doing what I am doing, I am using my actions to show that I do love Singapore, and my actions speak louder than words."
"I've personally benefitted so much from the safety, the environment, facilities, and efficiency of the country. And I think that by being a soldier and being a part of the army, it's the time for me to contribute to the safety of the country I've benefitted from," says the YouTuber, who is well known for chronicling her experiences as an American living in Singapore.
Ashley reflects on her SAF journey, which included long, demanding hours, early schedules, and what she describes as "very basic living conditions". Her physical strength was tested with the weight of heavy 20kg to 30kg loads during training. But she has no regrets. "I think that by actually participating, by myself, it has really deepened my understanding of the country, the social economy, the culture, the mechanism and everything," she says.
"I feel very honoured to contribute even a small part, and I understand what every single Singaporean man has gone through in their life."
About the SAFVC
The SAFVC is an opportunity open to individuals aged 18 to 45 who are not obligated to undergo national service – such as women, first-generation Permanent Residents, and new citizens. It's important to note that not everyone is accepted, and only shortlisted applicants will proceed to interviews and medical evaluations to determine suitability.
SAFVC volunteers go through Basic Training (BT) under the guidance of experienced personnel from HQ SAFVC and Regular trainers. During the first year, all SAFVC Volunteers (SVs) complete BT Maju Camp, SAFVC Barracks, typically within 10 weekdays or over four weeks. SVs are usually called up to serve for 14 days each year.
Ashley's story is just one of the many unique journeys within the SAFVC. Here are some others we've written about on Wonderwall.sg: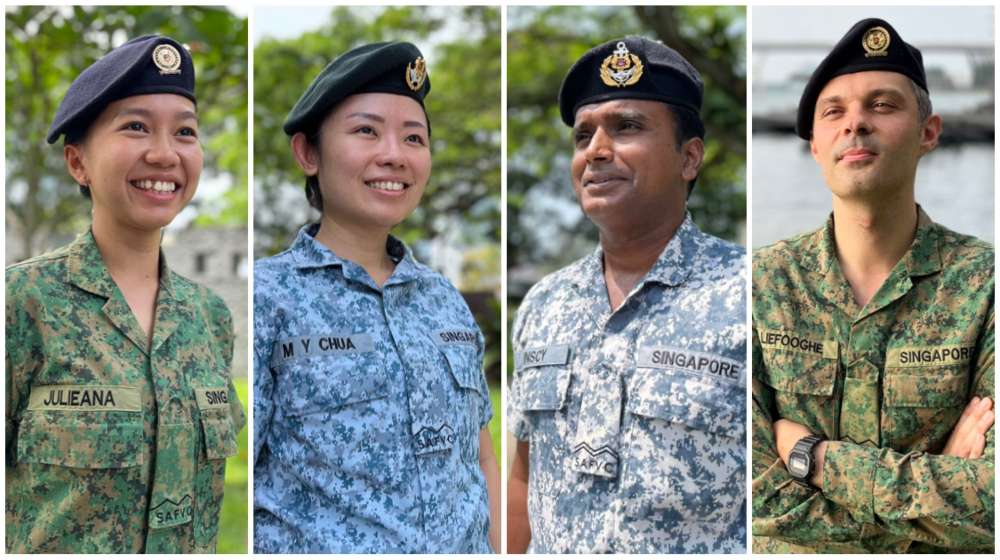 IMAGES: SIM DING EN
They've Stepped Forward To Serve The Nation, And Keep NDP 2023 Safe
More than 250 personnel from the SAFVC were activated for NDP 2023 to support operations ranging from water safety, to medical services and crowd management. Find out what motivated banker SV1 Chua Mei Yun and retail industry worker SV1 Matthieu Liefooghe, among others, to step forward and do their part for national defence.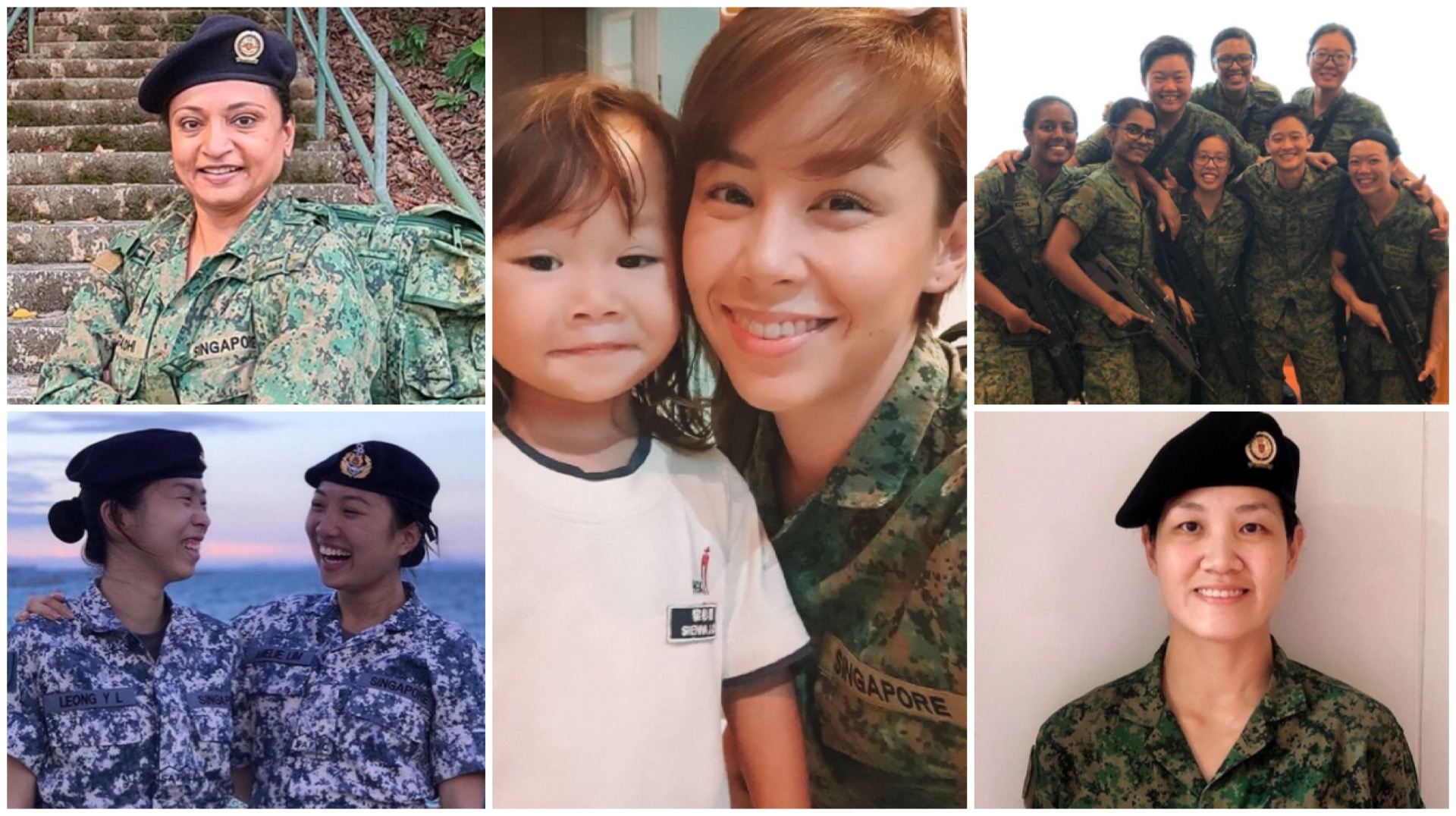 IMAGES: (CLOCKWISE FROM TOP LEFT) FACEBOOK/@FITNESSMANTRASINGAPORE, INSTAGRAM/@KELLYLATIMER AND @BRENDAENGGGGG, FACEBOOK/@OURSINGAPOREARMY AND INSTAGRAM/@EILEEEEN_LEONG
International Women's Day: Celebrating Those In The SAF Volunteer Corps
We recognise women in the SAFVC who see their volunteerism not only as a way of giving back to the nation, but also, in some instances, experiencing what their husbands in the force go through, and being a source of inspiration to their sons who will eventually have to do national service.
For the latest updates on Wonderwall.sg, be sure to follow us on TikTok, Telegram, Instagram, and Facebook. If you have a story idea for us, email us at [email protected].