Be Blown Away By This Teen Ukulele Virtuoso's Mad Skills
We have this year's NDP theme song to thank for helping us chance upon the musical marvel that is Evan J De Silva. While scouring YouTube for interesting and unique covers of "The Road Ahead", this video popped up:
"It took me a span of two days to come up with the arrangement," says Evan of his version of the NDP theme song written by local singer-songwriter Linying and producer Evan Low. "Most times, I can only work on my music and record during the weekends in between schoolwork and other activities."
The 16-year-old, a student at School of the Arts Singapore (SOTA), comes from musical stock: his father is a percussionist while his brother, who is two years older, plays the piano, and the family's jam sessions and performances are often captured on social media.
Evan started learning the piano when he was five, "so I had a bit of foundation in music and rhythm before I picked up the ukulele," he says, adding that he is entirely self-taught on the ukulele and learnt the instrument by watching Youtube videos and "figuring out how to play by ear".

We caught up with this prodigy to find out more about his passion for and journey with music and the uke.
How did your journey with the ukulele start?
I was actually interested in getting a guitar at first for fun, but my dad felt that my hands were too small for a string instrument (since I was 8 years old at that time). However, when I was walking in a mall one day, I caught sight of what looked like "tiny guitars", and eventually found out that they were ukuleles.
The ukulele was the perfect instrument that I was looking for and I immediately pestered my dad to buy it for me - he eventually gave in. From then on, I would just practice my ukulele immediately after school every day, and it basically served as my motivation at the end of the day.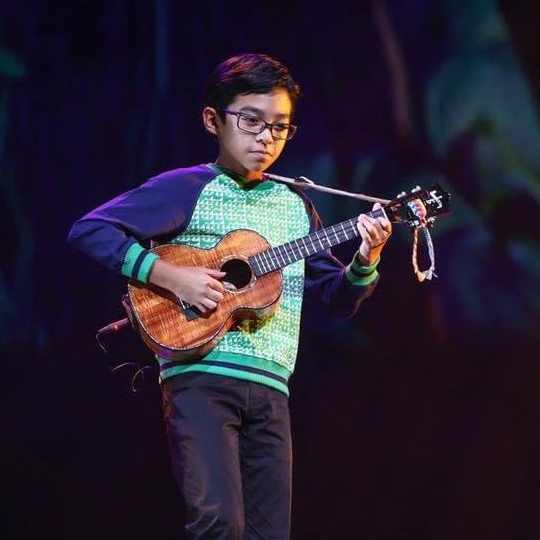 How long did it take you to learn how to play it "decently"? Can you remember the first song you learnt on the uke?

The first song I learnt was "Jingle Bells", and I was strumming the chords to the song and singing along to it with my family. I only started on "fingerstyle" ukulele a few months later when I came across multiple ukulele virtuosos online on Youtube.
What's the most challenging piece you've learnt how to play on the uke and how long did it take you to master it?
The most challenging piece that I tried learning was a song called "Third Stream" by Jake Shimabukuro when I was 11 years old, and still relatively new to the idea of fingerstyle ukulele. It was especially hard to learn because of the multiple passages of notes played at high speeds that are happening constantly. It took me about 3 months to learn and master it.
How does being at SOTA make you a better artist?

Besides the school's academics, I have also taken music as my compulsory artform subject. SOTA provides various compulsory artform subjects such as music, dance, visual arts, theatre, literary arts etc. So being at SOTA allows me to have many friends who share a common interest in the arts, and that enables me to relate to them better, and vice versa.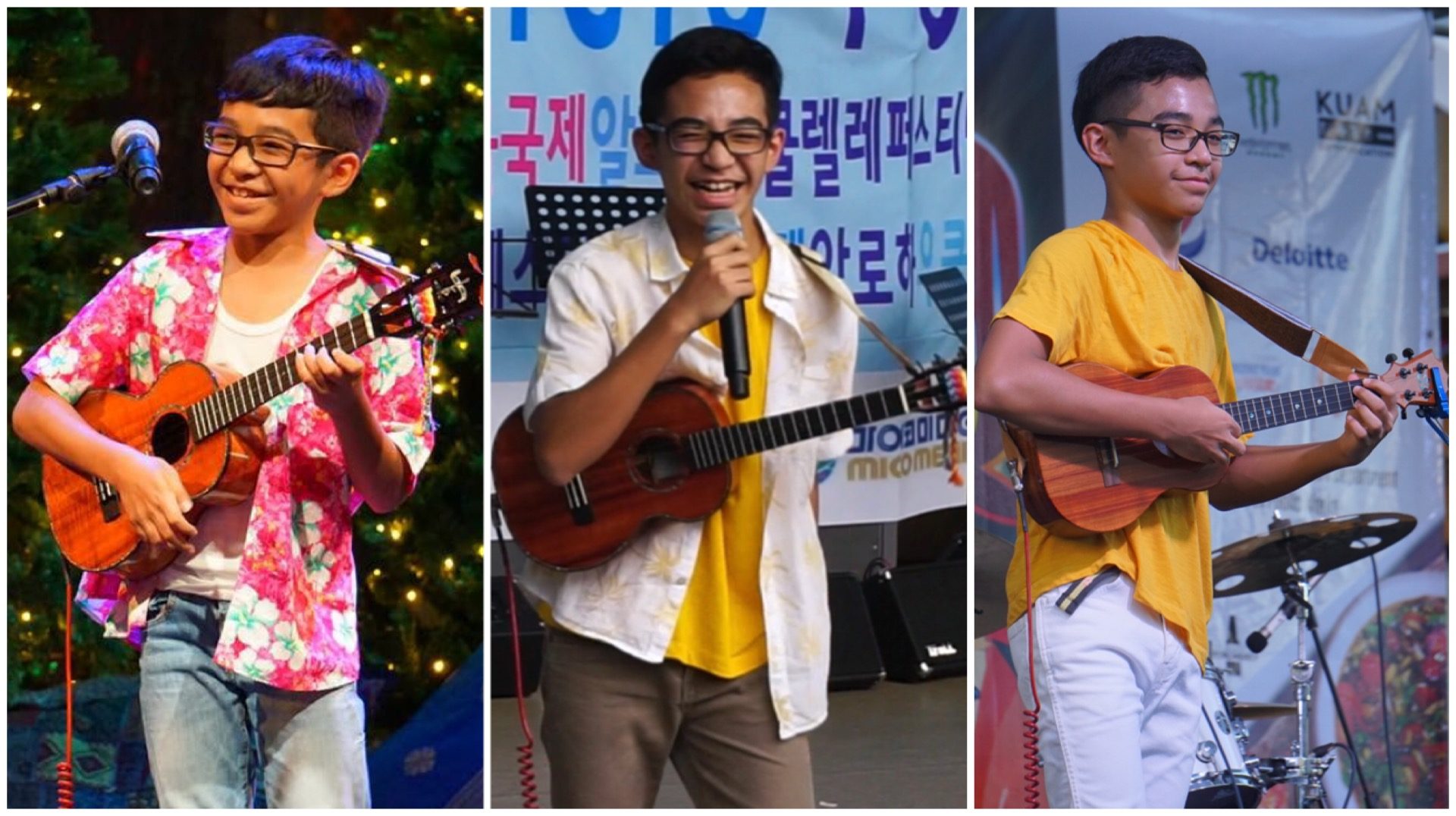 Have you received any requests to do gigs or teach uke classes?
Yes I have performed a few times at the Esplanade before the COVID-19 restrictions came about, and I've also travelled overseas to Korea and Guam, USA to perform there as well. Currently, I do not teach any classes but I may consider doing so in the future.
What ukes do you play?
I actually have three ukuleles: the Kamaka 100th Anniversary Edition Tenor in High G, the KoAloha Tenor in Low G, and the Moonbird Tenor ukulele in High G.
You have an album, "After All", on Spotify – how did that project come about, and how did you choose the songs?
I just personally thought that it would be a really good learning experience to release some music on platforms such as Spotify, Apple Music etc, and since I already had two original songs composed at the time – "Stallion" and "Morning Breeze" – I made it a point to compose two more originals with the spare time I had on my hands during Circuit Breaker, so that I could make an album with four originals and four of my favourite covers.

Are you planning on pursuing a further education and even a career in music?
Yes I do plan on pursuing music in the future, be it being a performer, a music teacher or even a music therapist. Honestly, any occupation in the future which incorporates music would be great :)
Find out more about Evan and watch his performances on his website, Facebook page, and Instagram.
For the latest updates on Wonderwall.sg, be sure to follow us on Facebook, Instagram and Telegram. If you have a story idea for us, email us at [email protected].