Coro-NAH: Young S'poreans Produce Music Video Promoting Compassion And Cleanliness Amidst COVID-19
Over the past month, talk of the big C – COVID-19 – has loomed over our country. Conversations revolve around cancelled holidays, wage freezing, and surgical masks. Nurses, Chinese nationals, and people coughing in public receive dirty glances. Life as we know it has come to a halt, with no indication of when infections will abate.
Still, some see these trying times as an opportunity to show kindness toward others, especially to those on the frontlines. To encourage healthcare professionals, as well as those volunteering in their communities, these young Singaporeans produced a music video about the other, oft-neglected C: compassion.
Beginning with instructions on proper hand washing, and ending with a salute to medical workers, Coro-NAH by Rock 'N Rojak has garnered more than 10,000 views on YouTube since its release on February 24.
This is the group's first music video, ever. Comprised of five rappers, as well as six others who worked on the music, filming, and production, this team – aged 21 to 28 – describe themselves as an "eclectic mix of friends who grew up in Singapore!"
If any of these faces look familiar, it's because 21-year-old African-Singaporean NSF Alvin went viral last year after tweeting about his parents' hilariously contrasting responses to his Passing Out Parade (POP) in December 2019.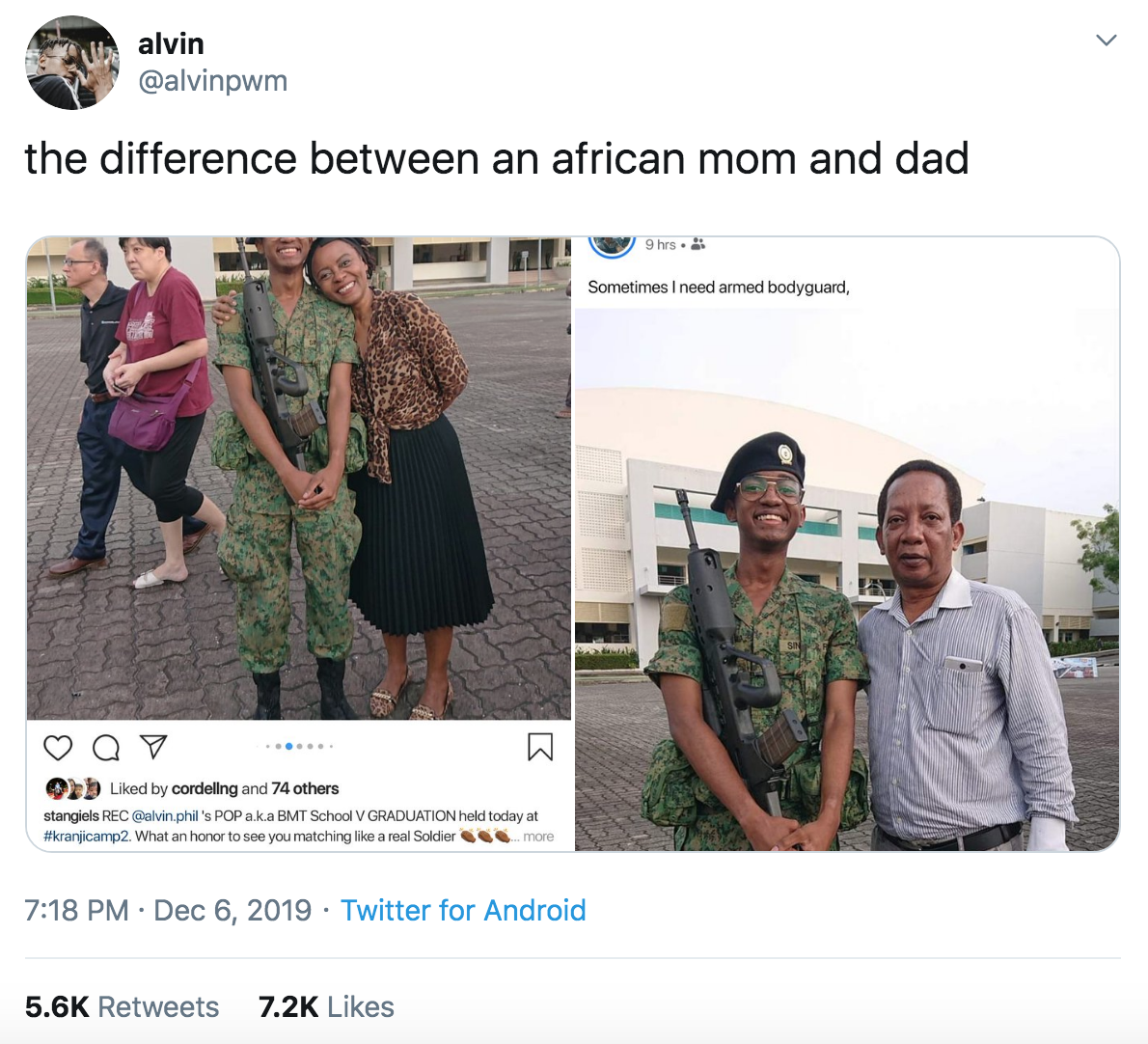 With lyrics like "Number 1, wash your hands even your thumb / Number 2, wear a mask if you got the flu", the song is simple enough for kids, yet relevant to those of all ages – I mean, who hasn't felt a little fearful in the past month? Who hasn't lamented the loss of common decency in the name of self-preservation?
But as these young rappers say, "let's keep it to the positive". We got in touch with Rock 'N Rojak to hear the story behind this video, and were surprised that they managed to do the whole thing in just five days. Here's what motivated all that chionging.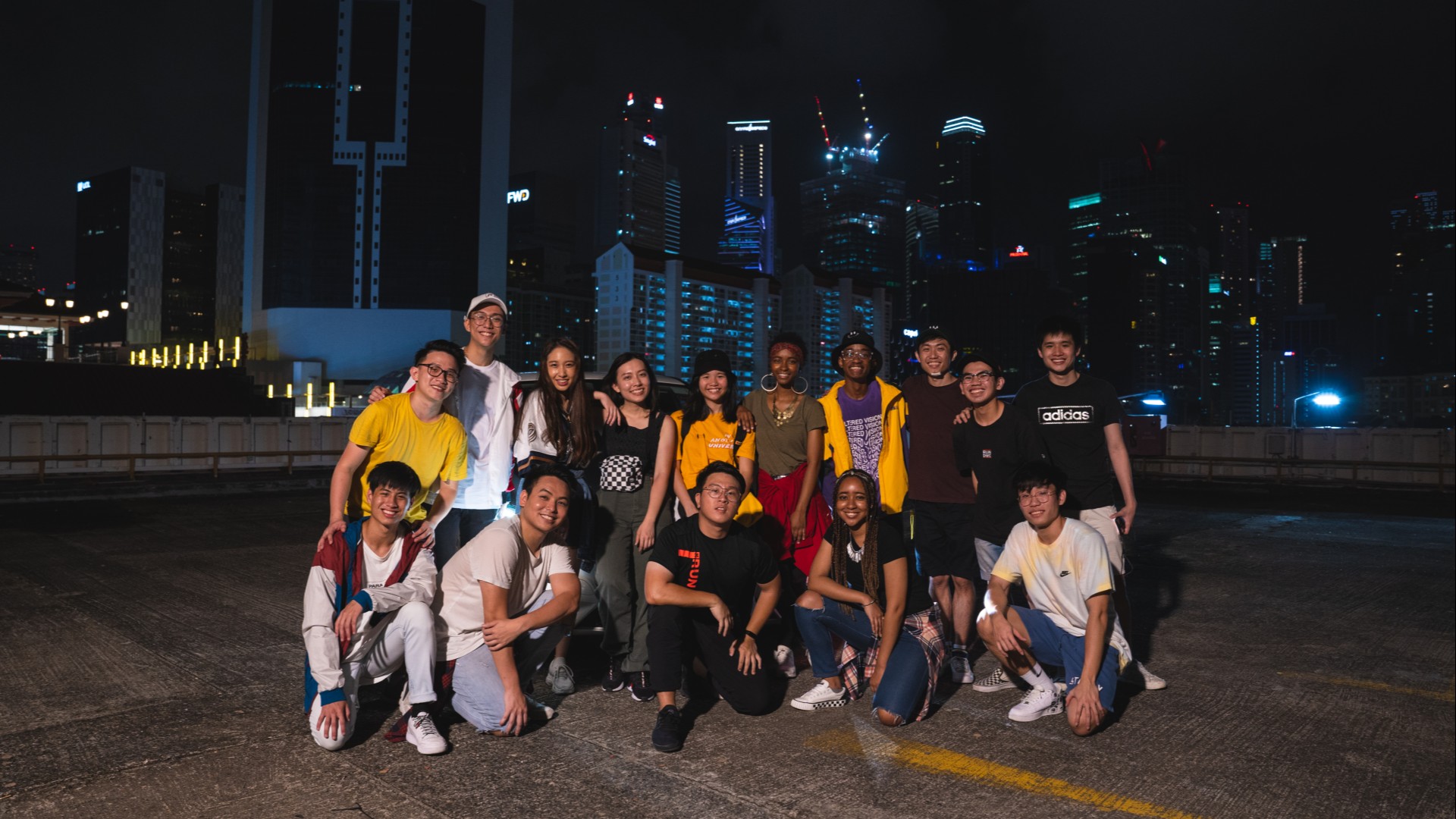 As the name Rock 'N Rojak suggests, you guys have different backgrounds but all grew up in Singapore. What brought you together?
Firstly, Alvin [and his sisters] Nancy and Wendy are unique and they naturally attracted more attention. LOL. Nah, actually in all seriousness, we are church friends and that was how we met! We all have the same passion to create content that makes people laugh and smile but at the same time, content that also adds values to people's lives.
How did you come up with the idea to do this? And why a music video?
We felt there was too much fear, anxiety, panic and not enough love and respect shown towards the healthcare workers at the frontlines. Why a rap? Well, we would love to sing...but we quickly realised that our strength was actually in rapping
Is this your first experience making a music video? What was the process like and how long did it take?
We took 5 days to conceptualise, film and produce the music video! We had a lot of joy producing it. In fact, this was our first time doing a music video. It was a joy working with everyone because there was teamwork.
By the way, shout out to McDonald's. Your McGriddles gave us the energy to push through the night. You guys brought it back at the perfect time!
What kind of obstacles did you face while making this and how did you overcome them?
Because everyone from the team is from different phases of life — students, army, working adults, coordinating everyone's schedule was a challenge, which meant starting our shoots pretty late at night. But what's amazing is that our team had such a great attitude to really make this whole MV happen. Despite our shoot ending at about 4am, everyone was still so happy and full of joy, which is what's great about our team! And of course, special shout-out to our video producer, Sentinel Tech, for bringing the video to life!

You've dedicated this video to all the healthcare professionals on the front line. What inspired you to do that?
This was a story we heard from our teammate. A few weeks ago, someone witnessed a nurse being scolded on the train by aunties for being on the train (like what?!?, right), so she went to stand up for the nurse. But the aunties ended up scolding her as well when they found out she was in the healthcare industry also. She was very upset and angry with the locals who treat our healthcare professionals at the frontlines with no respect.
We also saw that the focus people have on the current situation is mostly on the negative aspect of it, so we wanted to bring to light all the hard work our healthcare professionals have been putting in during this entire situation, working round the clock to fight this virus and being away from their loved ones. Because of that, we wanted to show our support to our frontline heroes in this tough time!
Anything else you'd like to share with our readers?
We are so grateful for everyone who has supported the making of this music video! Stay tuned for more videos!
Find out more about Rock 'N Rojak on Instagram and YouTube