His Songs Deal With His Late Ah Ma, Mental Health Issues And... LKY
Meet our Discovery Of The Week whom you really ought to be adding to your Spotify playlist like, right now: Dominic Chin, a 24-year-old singer-songwriter who's claim to fame was writing a song entitled "You First Believed" as a tribute to Singapore's founding prime minister, Lee Kuan Yew, in 2014.
Dominic, who enjoys the music of local artists such as Gentle Bones, holdonbrb and Disco Hue, and is a "ginormous fan of Christina Aguilera", writes in the description of the video for "You First Believed": "I wrote this song specifically because I would like to publicly appreciate Mr Lee Kuan Yew for all that he has done for the country. He is literally the reason why Singapore is where it is today and I believe in giving honour where honour is due."
Dominic's latest single, "Here", which dropped on 21 February on Spotify, Apple Music and Deezer is a breezy yet melancholic tune in memory of his late grandmother.
"My grandparents lived with us, so growing up, she was the constant. I could always expect her company at home," he recounts. "She bathed me when I was a little boy and was also the first person who found out about my first tattoo 5 years ago! She was really really close to me."
On Instagram, he often posts memories of her, recounting stories from his childhood, but is hesitant to say which is his fondest memory of her.
"There is no one memory that could be Number 1! But something I did remember recently was how I would always forget textbooks or homework in Primary School, and I would call home for her to bring it to school," he recalls.
"It was quite terrible of me to do that cause it was quite a walk for her. She wouldn't scold me or anything, just smile at me and pass me the book(s), while holding her handbag and umbrella."
It's not often that we have strong bonds or relationships with our grandparents, or live with them under the same roof. There's a saying which goes "learn to appreciate what you have, before time makes you appreciate what you had", something Dominic appreciates and understands.
"It was only through my relationship with both my grandparents that I understood what grace was. When I spent all my pocket money on Neoprints and at the Arcades or LAN, they were there to offer me food and money. When I failed my exams, they were there to help comfort me after my parents scolded me," he says.
"Unconditional love - some say that such love gives us the license to do more bad things. Perhaps it's true? But in my experience, it taught me that I can always strive to be a better person, but whenever I failed, they were there to comfort me."
In the song, Dominic sings a line that goes "how I long to sing another song for as long as you wish to hear". What song could he sing on repeat forever, we wondered. "At (my grandma's) wake, I sang her a song called "祢是恩", the Chinese version of the song "I See Grace", by my church (New Creation Church). I would love to sing it for her again."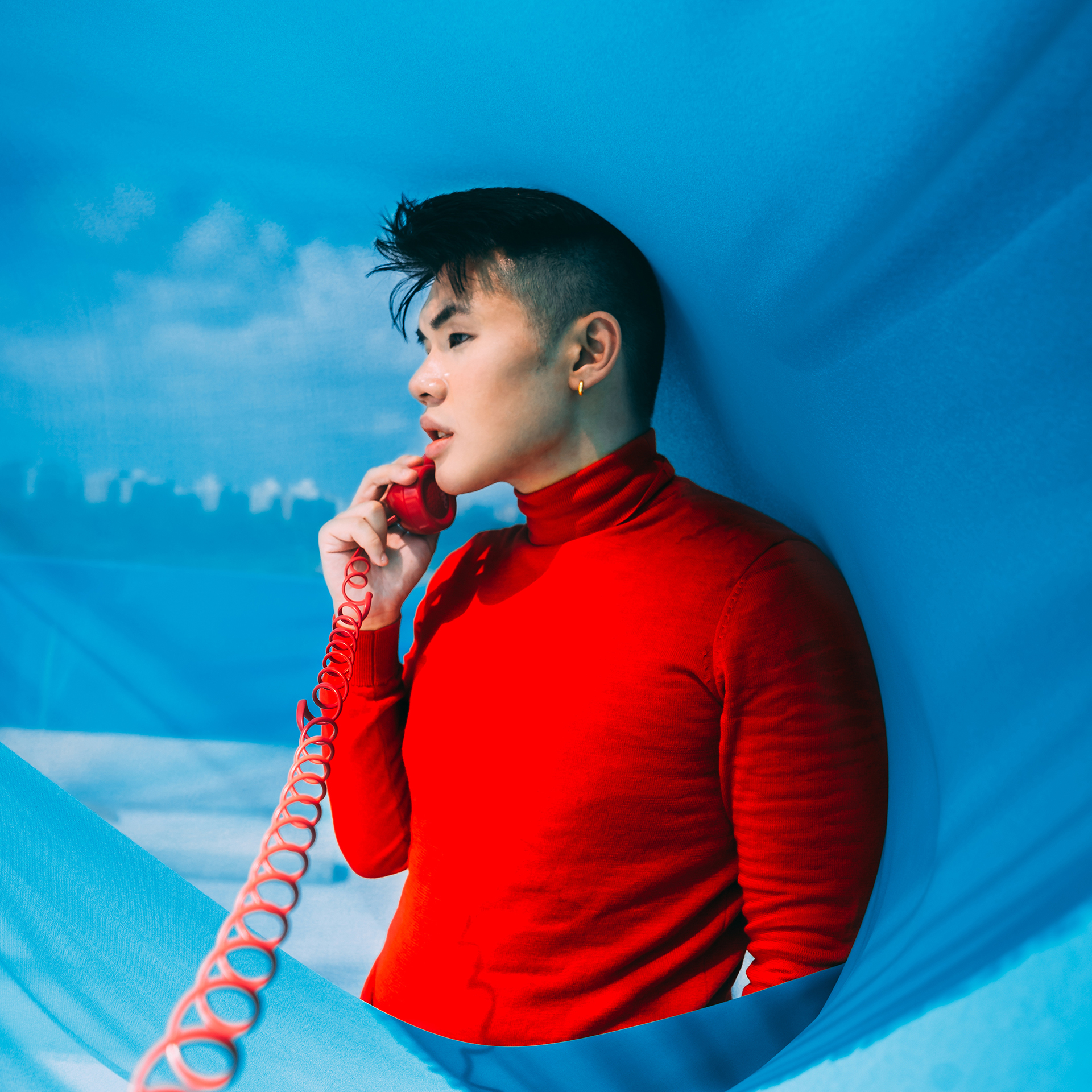 In his previous single "Shy", Dominic highlighted the issue of mental health, in particular, his own experience with it, and his ability to manage it.
"I'm coping a lot better than when I first wrote the song. There were some terrible days and my closer friends would know about them: anxiety attacks, to building habits of isolation etc, I still face them time to time," he reveals.
"But the message of "Shy" was to take the power back from all those days of hiding from the night, and so I'm in the process of talking about it more and growing."
Dominic also does mean covers. Check out his and Sherman Zachary's amazing cover of Sam Smith's "Lay Me Down":
So what's next for this guy with golden pipes?
"I am working on a few releases leading up to a few major shows. You can expect two to three more songs this year! I'm also announcing my upcoming solo public shows on my instagram, one of which i'm super excited about and it's my first-ever concert happening on 21 August! More details on how to get the tickets will be out shortly on my instagram!"
You heard it, ahem, HERE first.
For the latest updates on Wonderwall.sg, be sure to follow us on Facebook and Instagram. If you have a story idea for us, email us at [email protected].