This Weekend, A Kaleidoscope Of Cultures Awaits Us At Our Heritage Institutions
Every July 21st, Singapore celebrates Racial Harmony Day, where we commemorate our identity as a culturally diverse nation. While it is widely observed in schools, Racial Harmony Day is so much more than just an occasion for students to dress up in each other's traditional clothing - it's an important reminder that our celebration of all races and faiths makes us stronger as one people.
If you're the parent of a small child, you might be wondering how to instil this value outside of the school walls. One way is by partaking in another culture's traditions - and if you're looking for a place to get started, the National Heritage Board is offering a slew of family-friendly cultural programmes this weekend, many of them free of charge.
This year's edition will be held in two heritage locations: Sun Yat Sen Nanyang Memorial Hall (SYSMH) and the Indian Heritage Centre (IHC). The Malay Heritage Centre is closed for revamp works, but they will also be taking part in the festivities. Titled Let's Walk - Celebrate Harmony at the Heritage Institutions, the celebration consists of drop-in craft activities, guided tours and trails, workshops, and live performances.
Here are a few activities to look out for:
Happening at Sun Yat Sen Memorial Hall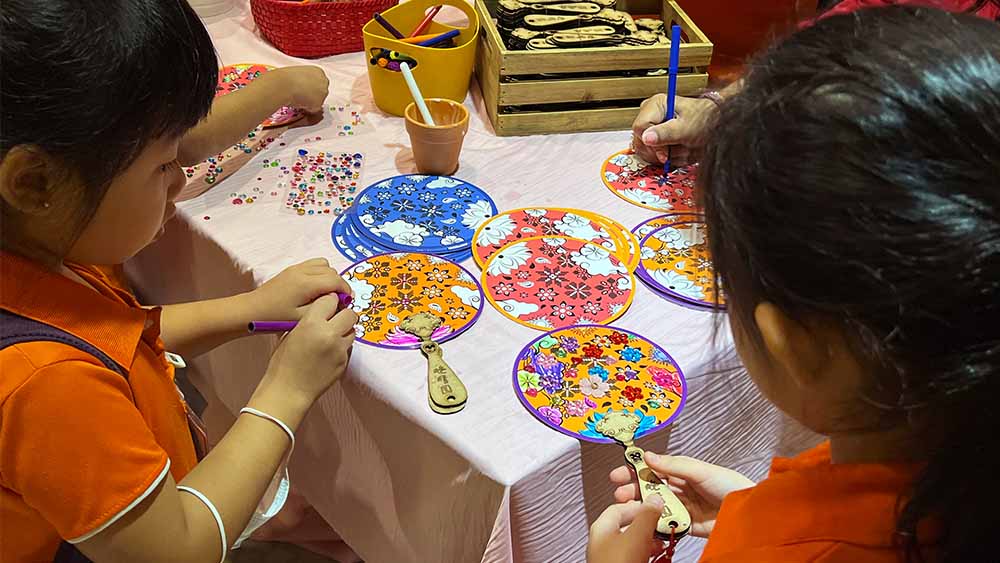 IMAGE: DIANE LAM

Decorate your own paper fan
Date: 22 & 23 July 2023
Time: 10:30am-5:30pm
Admission: Free

Round fans may be an iconic Chinese accessory, but if you look carefully, you'll notice that these ones incorporate elements of Indian and Malay design as well! At this station, kids will get a chance to learn about tuanshan while bedazzling their circular paper fans with rhinestones, gem-coloured flowers, and more.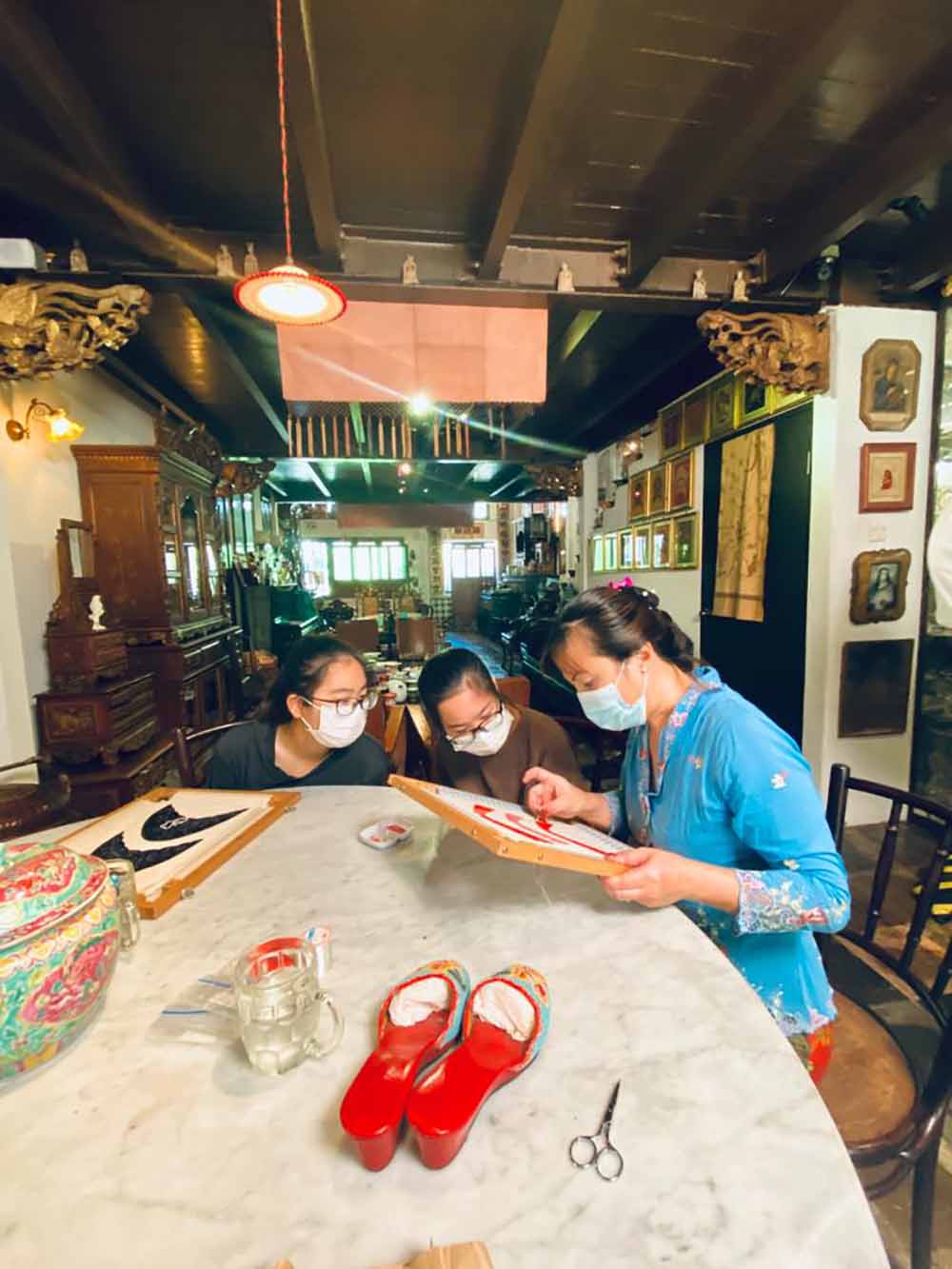 IMAGE: NATIONAL HERITAGE BOARD
Peranakan Beading Introductory Workshop
Date: 22 July 2023
Time: 2pm-3:30pm and 4pm-5:30pm
Admission: $20 per pax, purchase tickets here

Peranakan beadwork can be found on everything from clothing, to slippers, to household items. In this 90-minute activity (recommended for those 13 years old and above), you'll not only learn the difference between the different types of beads, but you'll get to learn some Nyonya beading and stitching techniques as well!

Happening at the Indian Heritage Centre
IMAGE: DIANE LAM
Perfumed Hanging Shoe Craft
Date: 22 & 23 July 2023
Time: 10am-5pm
Admission: Free
Shoes are so ubiquitous, yet how much do we know about other cultures' footwear? At this drop-in station, the young (and the young at heart), will get to assemble their own perfumed hanging ornament inspired by designs of traditional Indian, Malay and Chinese footwear.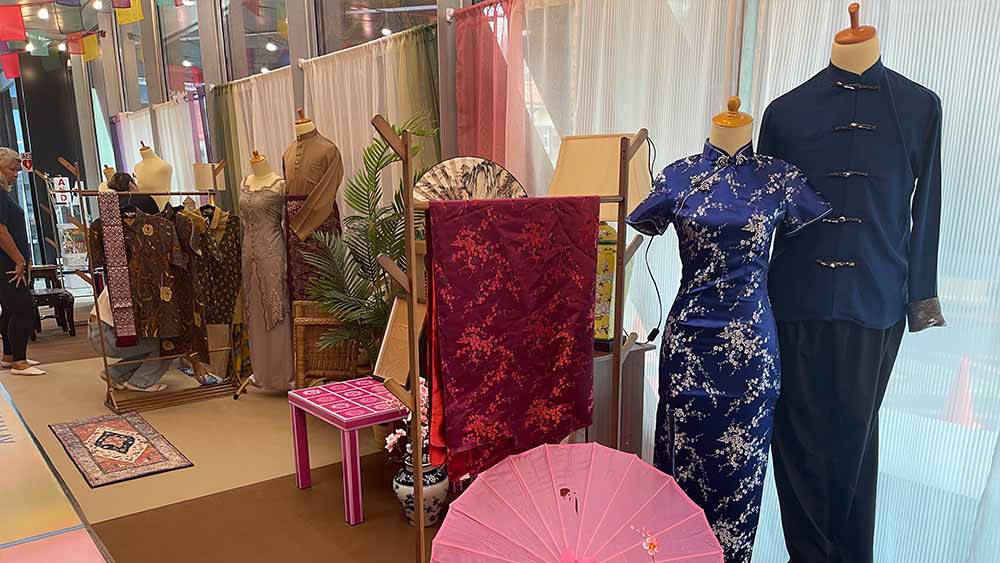 IMAGE: NATIONAL HERITAGE BOARD
Ethnic Attire Dress-Up
Date: 22 & 23 July 2023
Time: 10am-5pm
Admission: Free

And speaking of footwear, you'll get to try some traditional attire yourself at this booth, where you and your children can learn a bit more about the significance of cultural costumes while playing dress-up. Every station is also outfitted with traditional furniture and accessories, so don't forget to take family photos afterward!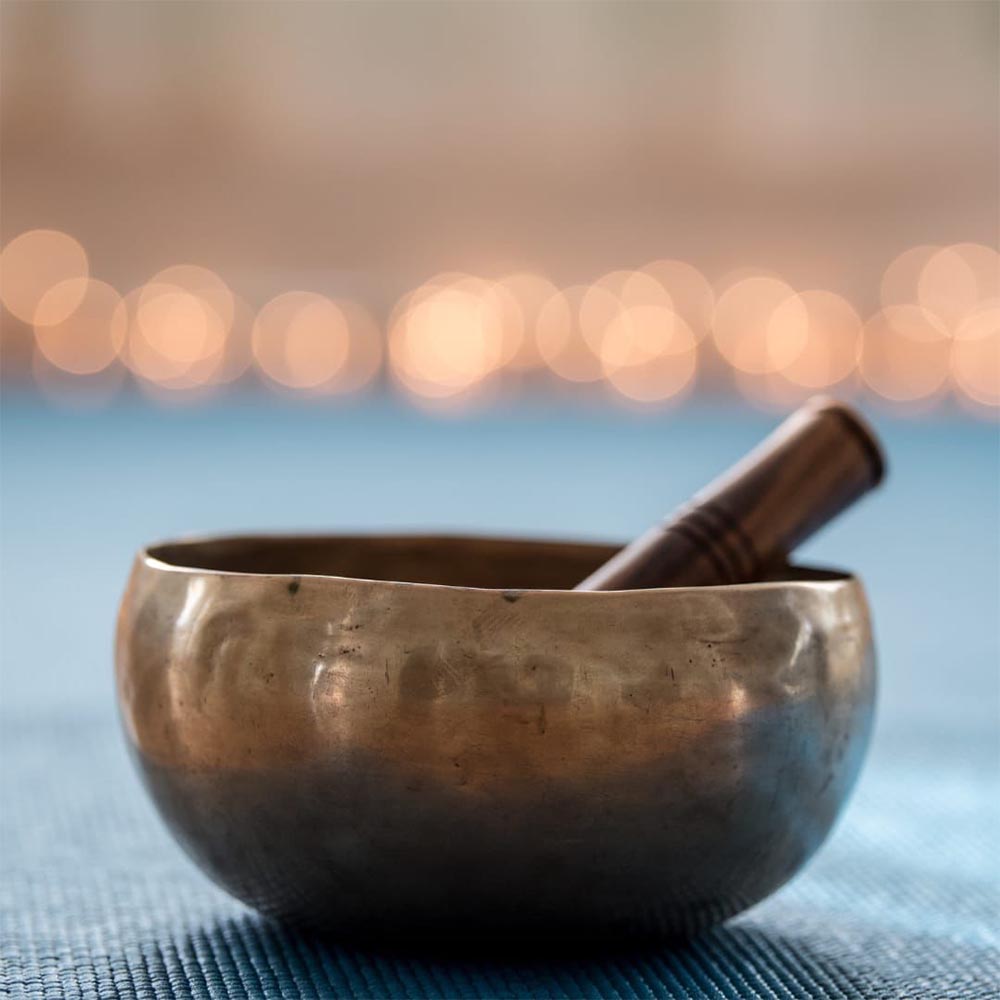 IMAGE: NATIONAL HERITAGE BOARD
Soundscapes of Religions in Singapore
Date: 22 July 2023
Time: 10am-5pm
Admission: Free, with a refundable deposit of $10. Purchase tickets here
As a nation with a strong interfaith identity, Singapore's neighbourhoods are full of temples, churches, mosques, and shrines. While these places of worship often share a street, how often do we get to hear their sounds intermingling? In this exhibition you'll get to explore Singapore's religious landscape by touring a soundscape composed of Christian hymns, Sikh kirtans, Buddhist chants, and more.
Happening at both locations: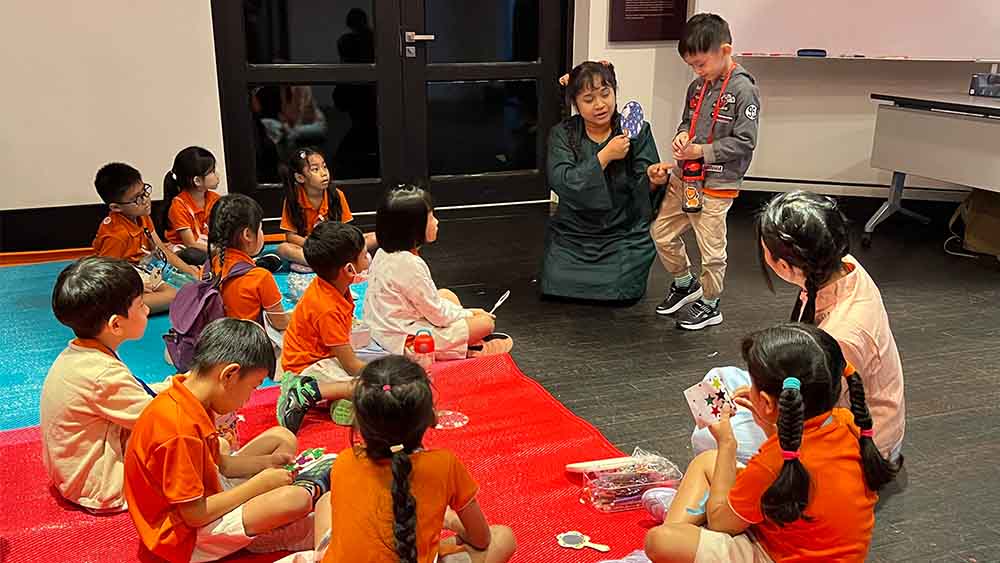 IMAGE: DIANE LAM
Same Same But Different: A Theatrical Experience for Families
Presented by the Malay Heritage Centre, and supported by The Solitude Movement, this interactive theatre experience takes parent-child pairs through a journey of multiracial friendships. Kids will have the chance to try creating their own hand mirror, henna art, and other activities.
Let's Walk - Celebrating Harmony at the Heritage Institutions will be held on 22 & 23 July 2023, from 10am - 6pm, at Sun Yat Sen Nanyang Memorial Hall & Indian Heritage Centre
Free admission with paid activities available.;See the full lineup of activities here