Singapore Women You Should Know In 2020
Let me begin by saying that this list is 100% subjective.
There is an abundance of notable women in Singapore. In every sector, and from all walks of life. Some grace our TV screens, some create policies, some stand up for the underprivileged, some inspire us by how they overcame hardship or chased after their dreams. Some of them have close to a million followers on Instagram. Others quietly toil in our homes. All are heroes in their own right.
So to commemorate International Women's Day this Sunday (March 8), we're taking a look at the women who caught our attention. While we couldn't possibly include everyone who is making a difference in our country, these are the ones whose stories made us hungry to know more.
Janice Wong
Who she is: The Willy Wonka of Singapore. Internationally-renowned chef, chocolatier, confectionary artiste, restaurant owner.
Janice Wong's chocolate creations are almost too gorgeous to eat. Trained abroad, and now helming concepts like 2am:dessertbar at home, as well a concession stand in Harrods and an outlet in Tokyo, Janice – who was also named Pastry Chef Of The Year by the World Gourmet Summit Awards – is as savvy a businesswoman as she is a chef. We adore the artistry that goes into her creations, which include edible crayons, chocolate paint, and lip-shaped Valentine bon-bons!
Amanda Lee Koe
Who she is: Novelist, short story writer, and youngest winner of the Singapore Literature Prize
Kevin Kwan isn't the only Singaporean author who has earned worldwide accolades. After making a splash with Ministry of Moral Panic in 2013, and subsequently winning the Singapore Literature Prize in 2014, Amanda moved to New York, where she wrote her debut novel, Delayed Rays Of A Star. The book, published by Doubleday last year, garnered glowing reviews from Publishers Weekly and NPR, who called it "expertly woven, its characters alive and full-bodied."
Velda Tan

Who she is: Founder of Collate The Label and Our Second Nature; co-founder of Love, Bonito; all-around fashionista and stylish mum
Now here's someone who always has something new up her sleeve. Velda's first foray into entreprenuership began at the tender age of 18, when she and her sister, Viola, as well as their friend, Rachel Lim, founded an e-commerce business that later became Love, Bonito. After leaving her position in 2013, Velda went on to start her affordable luxe line, Collate The Label. And now, she co-helms Our Second Nature, which offers comfortable everyday wear inspired by quiet afternoons and leisurely walks in the park. 
Vanessa, Rebecca, and Joanne Paranjothy

Who they are: Sisters Vanessa, Rebecca, and Joanne founded Freedom Cups, a social enterprise that uses a one-for-one model to help underprivileged women get ahold of menstrual products.
Menstrual products like pads and tampons might be the norm here in Singapore, but they're expensive and create a terrible amount of waste (some statistics estimate that a woman will use 12,000 menstrual products in her lifetime). While we may take feminine hygiene products for granted, more than a billion women around the world lack access to these basic items. Enter the Paranjothy trio, who created a silicone-based menstrual cup that can last up to 15 years. For every cup that they sell at full price, the organisation will give one cup to someone from an underprivileged community. Since founding Freedom Cups in 2015, the sisters have given away thousands of products to underprivileged women in Southeast Asia, India, Nepal, and even Nigeria.
Iman Fandi Ahmad
Who she is: Up-and-coming model, actress, and fashionista

While you might know her as the daughter of football sensation Fandi Ahmad and model Wendy Jacobs, Iman Fandi is a budding star in her own right. She's been on the cover of FEMALE Magazine and NYLON Singapore, has acted in a show for Toggle (now called MeWATCH), and has over 63k followers on Instagram. We can't get enough of her sporty-grunge fashion sense and her chill vibes. #stylegoals
Choo Ling Er
Who she is: Singapore's only full-time woman triathlete

"Wow, this woman is BEAST" is what we said the first time we came across her Instagram, but what really captured our hearts is Ling Er's victorious attitude. After suffering a horrific accident in 2009, Ling Er was told that she would never run again. But she pushed past the prognosis by lifting weights and swimming. She even signed up for her next Ironman race before regaining the ability to walk. Today, Ling Er is a 6-time Kona World Championship Finisher and is a Singapore Ironman record holder.
Captain (CPT) Kimberley Chia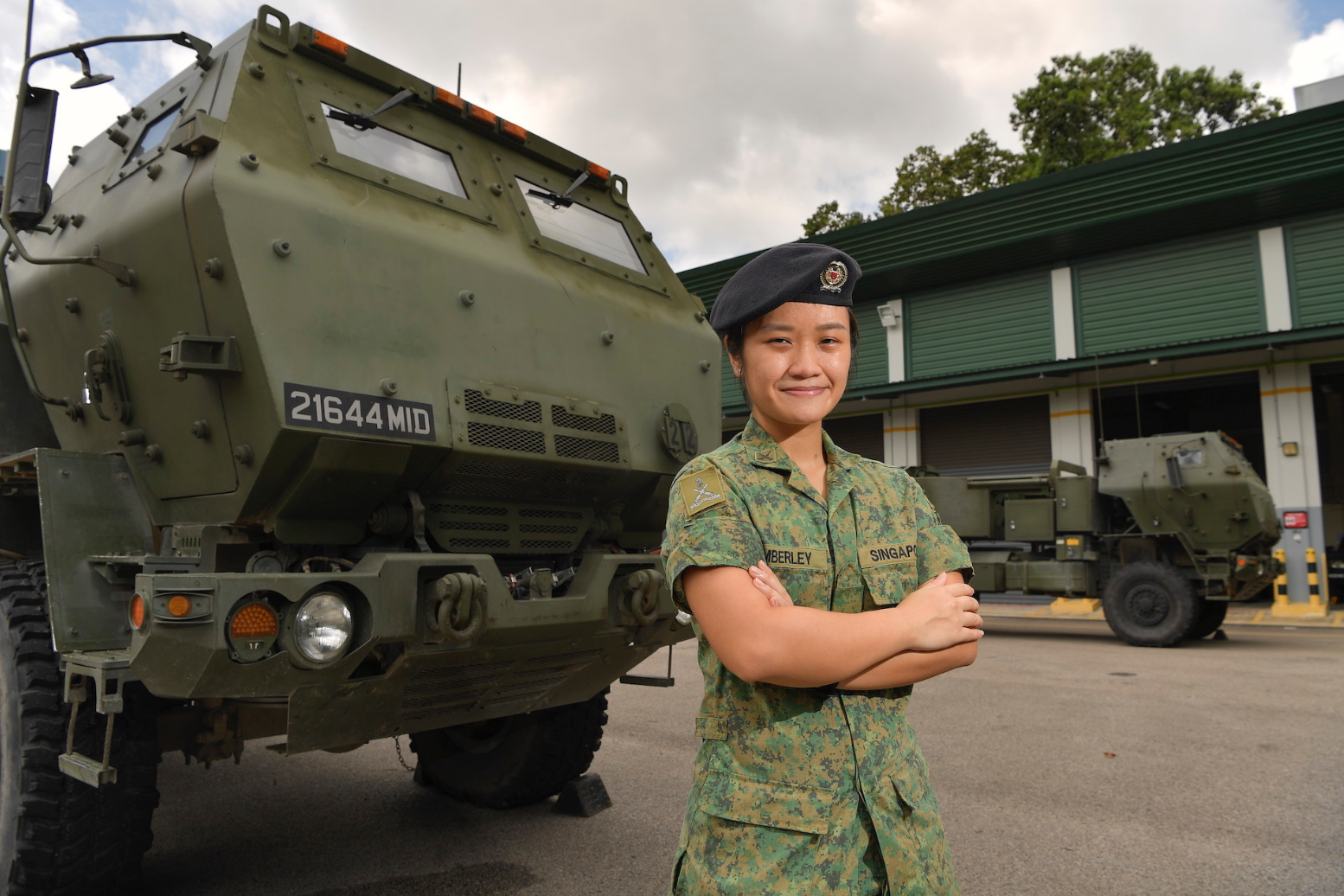 Who she is: The only female Ground Forward Air Controller (GFAC) in the Singapore Armed Forces (SAF)
We know what you're thinking: what the heck does a Ground Forward Air Controller do?

Imagine what ground control does for commercial flights. In a conflict, a GFAC soldier stays on the ground, guiding a pilot toward the enemy's location so that he can drop a bomb on the target. As the SAF's first female GFAC in 10 years, 27-year-old CPT Chia has set a new precedent for what her generation can do for their country. We also love how she pushed through her Officer Cadet Course in 2016 despite getting injured and having to complete physiotherapy. Now there's a soldier we wouldn't want to mess with.
For the latest updates on Wonderwall.sg, be sure to follow us onFacebook and Instagram. If you have a story idea for us, email us at [email protected].