Special National Day Shows Take Illness Off Their Minds
Anyone who's been in hospital knows this: the last thing you want to think about is why you're there.
So, it was a treat for the patients at Alexandra Hospital to set aside their thoughts and anxieties about their ailments and injuries when the hospital organised two special performances in celebration of Singapore's 55th birthday.
On 6 Aug 2020, kids aged 5 and 6 from The Little Skool House led elderly patients in a singalong session of the National Anthem and National Day songs.
This first performance was part of the hospital's Intergenerational Therapy programme (launched last year) that not only helps to foster a bond between kids and the older generation, but also teaches children about values as well as aids in the cognitive stimulation of the elderly patients.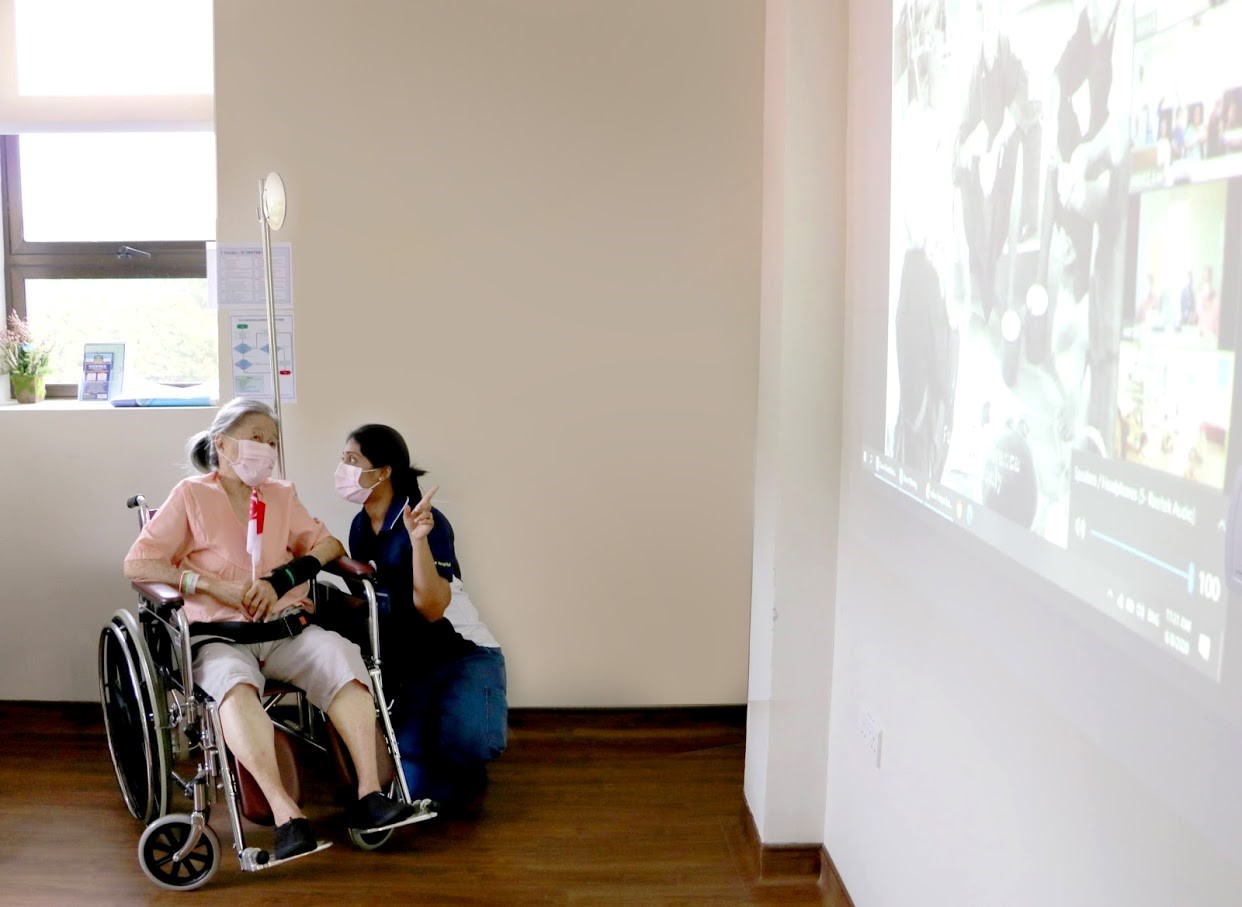 "Studies done on intergenerational therapy have shown that it improves the overall satisfaction and quality of life for both the young and elderly involved," says Dr Santhosh Seetharaman, Head of the Healthy Ageing Programme at Alexandra Hospital.
"Reminiscence therapy specifically can help elderly individuals with memory loss by improving their ability to recall distant memories."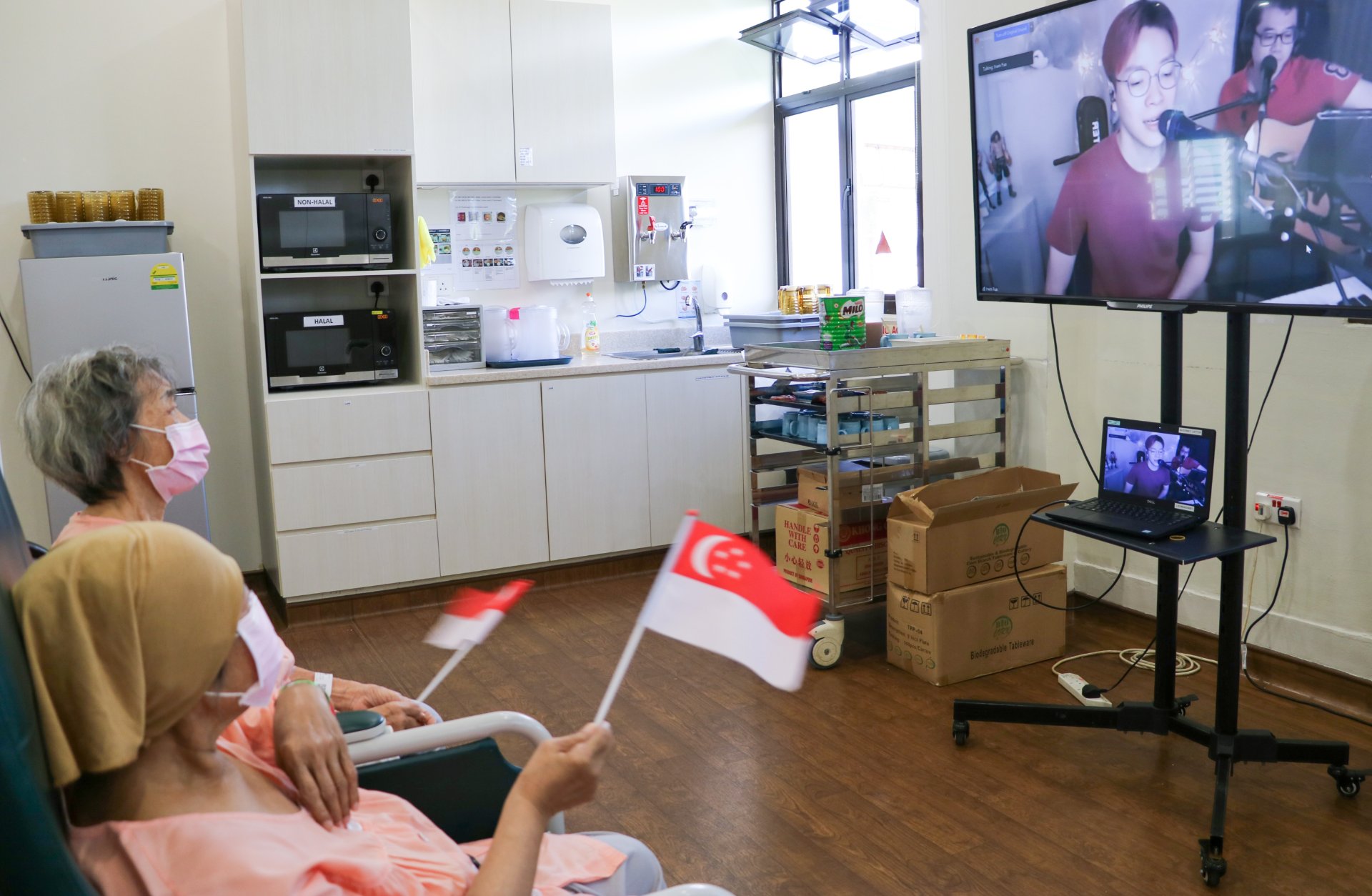 A second piece of entertainment was a virtual show on 7 Aug 2020 that saw three performers singing National Day favourites (including "Count On Me, Singapore" and "Chan Mali Chan") in English, Mandarin, Malay and Tamil as well as songs in Thai and Hindi as a tribute and a show of appreciation to migrant workers.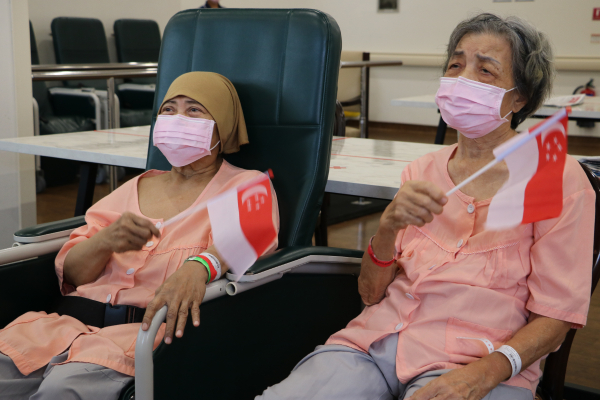 Two patients, in particular, found respite in the entertaining hour-long National Day-themed performance: Mdm Hoo Siew Keng, 84, who said the singing took her mind off her illness and was a source of comfort during her stay at the hospital; and Mdm Zaleha A Ghani, 68, who has been living alone since her husband passed away five years ago, and was glad to celebrate the nation's birthday a little differently this year.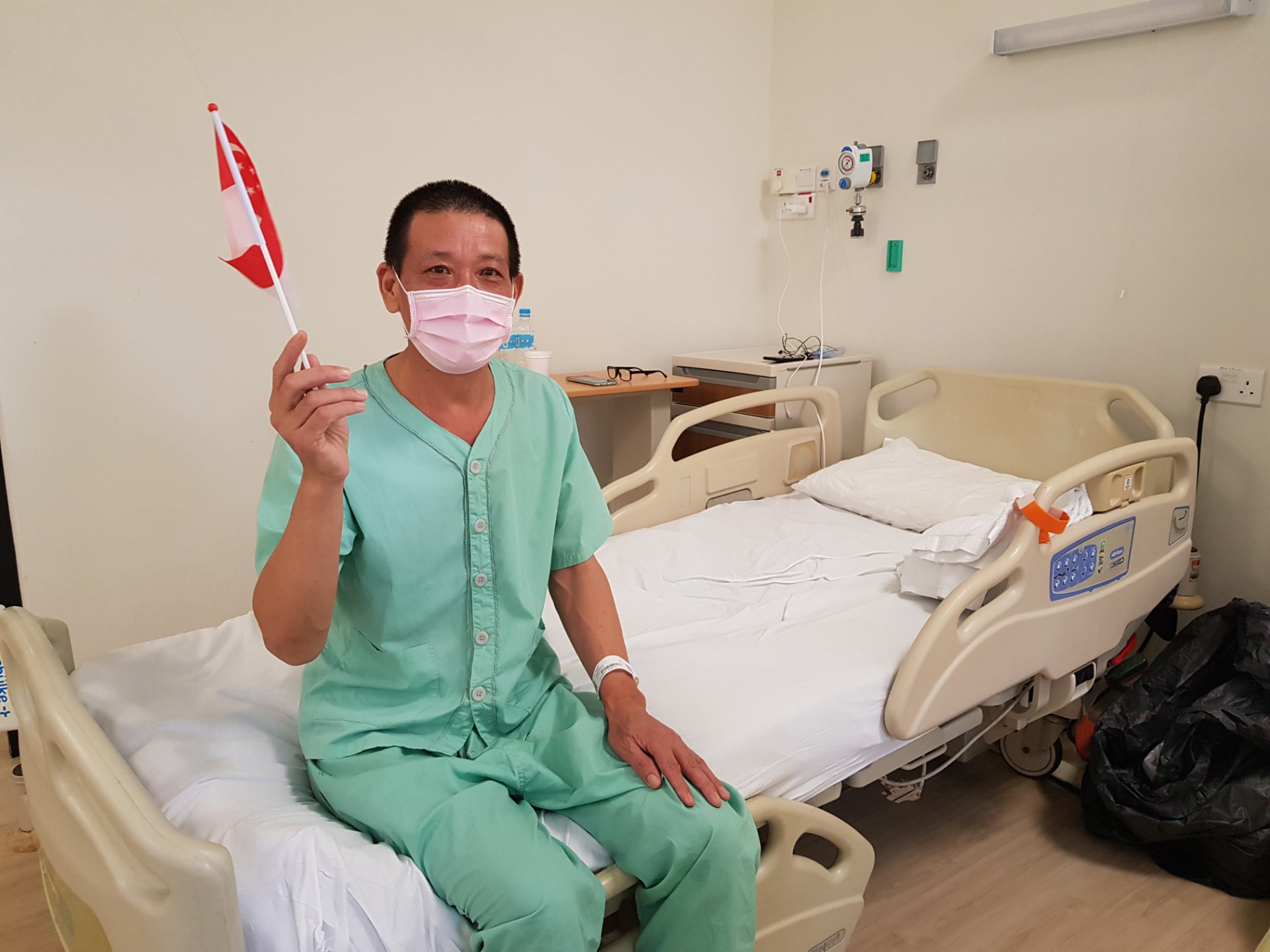 Likewise, the celebratory shows were a source of delight for recovering COVID-19 patients, such as 51-year-old Mr Xu Dong, who has lived in Singapore since 2008. However, this is the first time he's celebrating National Day.
Happily, the musical performance is not just a one-off affair, and is, in fact, part of the hospital's H.E.A.L (Help, Engage, Assist Lives) programme that sees volunteers and members of the arts and entertainment community fostering an appreciation for the arts among the patients and caregivers.
And that is what you call the SG United spirit - which goes way beyond 9 August.
Happy National Day! Stay safe.
For the latest updates on Wonderwall.sg, be sure to follow us on Facebook and Instagram. If you have a story idea for us, email us at [email protected].