This RSAF MV Is Better Than Some NDP Ones
Yes, we said it. This music video of the song "Look To The Sky" by the Republic of Singapore Air Force is more moving, entertaining and well performed than some of the past National Day offerings.
We often see fun videos from the peeps at Singapore Police Force (remember this festive one from 2018?), so it's nice to see the Singapore Armed Forces letting its hair down once in a while, and not being cheesy about it (and you and I know how it could very easily go that way). In fact, this song and music video are anything but. "Look To The Sky" is heartfelt, melodic and memorable.
It's been an undeniably stressful year, especially for those on the front lines, so the lyrics are apt, and, dare we say, even spiritually uplifting, especially in light of the numerous challenges that have emerged in this tumultuous 2020:
Above all rain and wind and stormy nights
Our hearts held strong and unified
Above all sacrifices and endless nights
Lift your head
Look to the sky
Watch the full music video here:

Very catchy hor? And we love the fact that the music video is almost like a cross-section of Singaporeans doing their very best and carrying on amid this COVID-19 pandemic: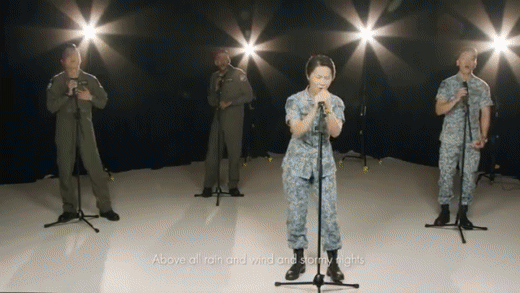 Safe skies above Singapore are something we often take for granted (and how we miss being up there ourselves on a quick weekend getaway to Bangkok). It's reassuring and empowering to see scenes of our guardians at work and training:
And we simply can't get over this CPT getting his seh on during his guitar solo. I mean, hello?! Rocking out in military fatigues? Win. I wholeheartedly trust this guy to defend our skies and single-handedly save the local rock music scene: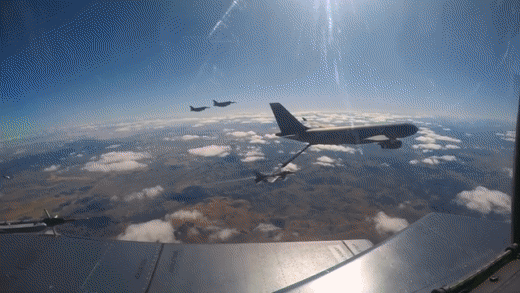 Ok, inspired. We're off to practice our chords now.
For the latest updates on Wonderwall.sg, be sure to follow us on Facebook and Instagram. If you have a story idea for us, email us at [email protected].