This Local Football Podcast Is Reigniting Fan Interest In The Sport
Singapore's love affair with football is undisputed. From the halcyon days of Fandi Ahmad and the Malaysia Cup to the iconic Kallang Roar at the old National Stadium, Singapore footballers were heroes that we could call our own.
But like all relationships, it has had it's fair share of ups and downs. In the last decade especially, the Singapore national team's lack of success on the international scene coupled with the dwindling interest in our very own Singapore Premier League (SPL, formerly known as S-League) has led to apathy amongst supporters towards our homegrown footballing scene.
But a group of local diehard fans were undeterred and decided that they were going to do their part to promote the Singapore football scene.
Deepanraj Ganesan, Mohamed Khabir and Nazhan Achmad launched The Final Whistle (TFW), a weekly football podcast that aims to capture the stories of football players and coaches, past and present, in Singapore football.
Since it's inception, TFW has averaged 500 plays per episode, hitting slightly over 11,000 total plays and topping Spotify's sports & recreation podcasts charts in Singapore, ahead of more established international productions.
We sat down with the trio to discuss all things football and why you should support local.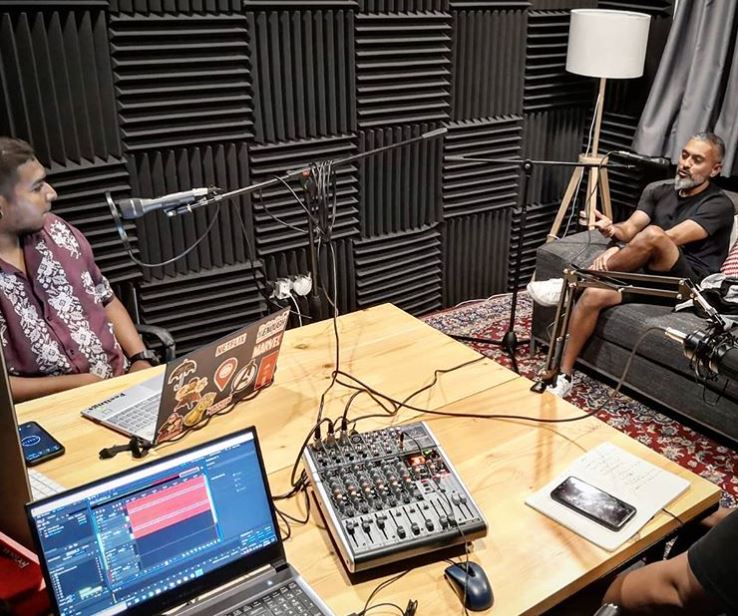 Why did you choose the podcast medium as a way to express your passion for football?
Deepanraj: The idea was to have an in-depth conversation with a guest and have the listener sit in on the conversation. We are in an era where podcasts are taking off as seen from Joe Rogan's deal with Spotify. So we jumped on that.
Essentially, what we wanted to do was to have an intimate and honest sit-down with each guest. We recognised that when there isn't a presence of a camera, the guests tend to open up and are at ease. So the podcast medium was perfect for our objectives.

What surprised you about the initial success of the show and what do you think makes an episode worth tuning in for?
D: I was definitely surprised because I know at the moment, local football has not been able to garner much interest. So I did expect us to take quite a long time before we hit decent numbers. Secondly, other podcasts are putting out 2-3 episodes a week. Because of our commitments with school and work, we can only put out one a week. So for us to be consistently at the top of the Sports chart in Spotify this early came as a pleasant surprise. 
But I am uncomfortable with calling it a success. Success is when we can see a tangible difference in the interest shown towards local football. If somehow we can revive the interest through the conversations we bring to people, then we are doing something right. 
I have always wanted to know the stories behind some of our local footballers, young and old. And I think that is the draw. I can safely say, there is no other platform in Singapore that has local footballers or coaches being as honest and insightful about their careers and football in general. 
Even away from football, there is so much we can learn from the guys who have made a success out of their career. There is so much we can learn from them and I enjoy doing my part to be a messenger. Even if one person goes away after listening to any episode feeling inspired then I've done a good job. 

Nazhan: I was expecting us to do well eventually but not this quickly for sure. Already a few of our episodes have reached 1,0000 unique listeners. We are happy to see so many people being interested in listening to the stories our local footballers and coaches have to share. 

What are your various roles when it comes to producing the podcast?

D: I am in control of content which starts from contacting the guest, scheduling the date and time of recording with the guest and the actual content on the show which includes questions and the agenda of the episode.
Nazhan is our audio guy so he handles set-up and the actual editing of the podcast while Khabir handles the admin matters and lends a hand with content as well.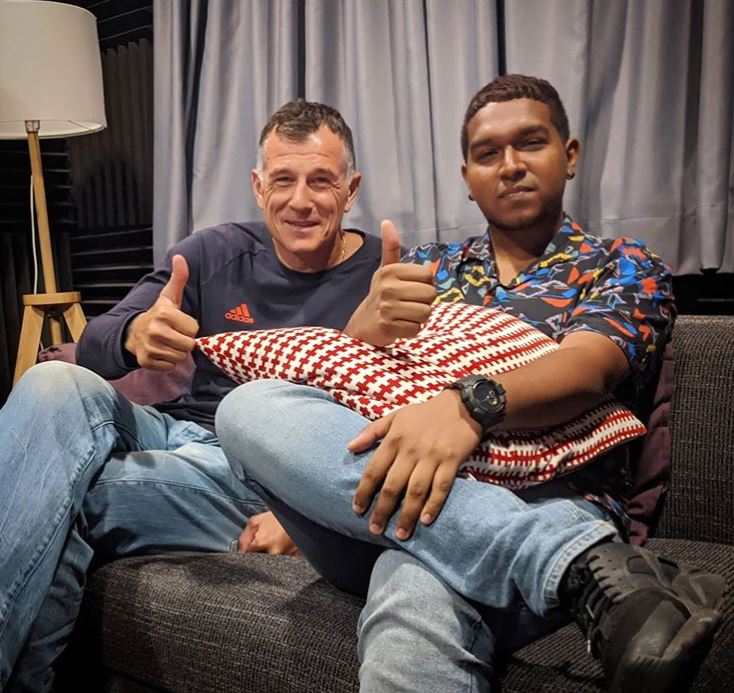 How important is it that the stories of local footballers are being told?

D: It's extremely important. It's baffling how we take so much interest in leagues abroad but couldn't care less about our own countrymen. One reason why is because not enough is being done to showcase the talents here. By telling the players' and coaches' story, we hope people can realise and resonate with their stories and realise how they're all one of our own. We need to help one another.

Khabir: It's very important that we have a platform for these guys. More has to be done for them to be able to share their experiences, and for listeners to remember them by. Most footballers retire quietly, especially the ones who played for the national team for an extended period, they should be given more airtime and there should be more done to celebrate their successes.
Can you share with us some of your personal favourite episodes and why it resonated with you?

D: Noh Alam Shah for me. It's so heartwarming to hear him speak so openly about the mistakes he's made in his career and take ownership of that. He's one of my all-time favourite players so that was another factor.

K: Fandi Ahmad. I mean, I still find it surreal that I got to meet a hero of mine. To hear Fandi speak about his days at Ajax and Europe made me feel proud as a fellow countrymen to know that he had the ability to mix it with some of the best to have played the game.

N: Baihakki. Simply because we kept laughing. Bai is a natural storyteller and he had some interesting stories to share in the episode.
What do you think contributed to the dwindling interest in local football over the past decade?
D: I think one factor we cannot ignore is the popularity of the English Premier League and the ease in which we can watch European football. People here would rather watch that than local football. It's a direct competition.
Lack of stars is also another factor. In the past, there were some real gems in the league such Therdsak Chaiman, Sutee Suksomkit and Mirko Grabovac just to name a few. Now, there aren't many stellar names.
You've lamented the lack of coverage that local football gets nowadays. What can we do to help reignite interest in the SPL?

We have to start from square one again. Rip it up and start from scratch. I've always felt we got to privatise the league. Rope in a few homegrown companies. Let's get the telcos involved, use the money to bring in marquee players.
Yes, it sounds bizarre almost but we got to think outside the box. If we continue to search for solutions within the box, then it's sooner rather than later that Singapore will not have a local league nor national team to call its own.

K: I think the people in power need to believe in the product (the league) and sell it like it's an iPhone. If we continue to do things for the sake of doing it, we get nowhere.
How would you promote the SPL to casual football fans? Who are the big teams and individuals to watch out for in the league currently?
D: I would say the quality is not as bad as what people say. Come and give it a try. There is nothing like watching football in person. It's not the English Premier League but this are our boys.
Lion City Sailors (formerly known as Home United), Tampines Rovers and Hougang United have the better squads this year. I'd encourage people to watch Tampines Rovers in action. Managed by a young man by the name of Gavin Lee, they play really eye-catching football.
As for individuals, you've got a variety to watch out for - the silky Shahdan Sulaiman, the tricky Gabriel Quak and Jordan Webb, the flying saves from Hassan Sunny and Syazwan Buhari, the crunching tackles from the evergreen Daniel Bennett and the up and coming stars like Farhan Zulkifli, Nur Adam Abdullah and Ilhan Fandi.

K: Higher quality broadcasting is needed. Again, they have to package it in an appealing manner. It may not be the best league in the world but people are attracted to attractive things.
The Final Whistle is available on Spotify and other streaming services. Check out the latest episode below.
For the latest updates on Wonderwall.sg, be sure to follow us on Facebook and Instagram. If you have a story idea for us, email us at [email protected].