Wedding Vendors For Every Kind Of Singaporean Couple
While large events are still banned, it's never too early to start planning for your big day! That one day where you and your partner are everyone's #ship and treated as Hollywood stars. So how to throw an unforgettable party with all the attention on you?
With the hype of social media nowadays, you might be pressured to sprinkle some glitz and glamour on your big day! Here are some ideas by vendors who have transformed the wedding scene, and possibly yours to come!
For the Quirky Couple
Check out: Aura Sky Lounge
Selling points: Forget traditional, large hotel ballrooms with hundreds of guests. If you would prefer your wedding at an unconventional location still filled with intimacy, Aura Sky Lounge is definitely the place to be. Set atop the National Gallery with a stunning view of the CBD district (even overlooking the floating platform and Ferris wheel), your guests will applaud your venue pick! The outdoors Coleman Deck is available as well upon request for your solemnisation process, offering a stunning view of the expansive Singapore skyline.
Find out more here
For the Low-Stamina Couple
Check out: Mixes from Mars
Selling points: Come on lah, it's exhausting to socialise with everyone. If you need a break but still keep your guests happy, a mobile bar is ideal to keep them occupied all night (or day) long. These professional alcoholics offer specially crafted cocktails and fuss free service, from setting up the bar to the cleaning-up process, every step is taken care of.
They even decorate the bar to entice your guests while coordinating the decorations to suit your wedding theme. They also provide spirits & liquors, mixers, fresh ingredients, ice and glassware to last for the entire duration of the event, along with any other drinks included in your catering package.
Find out more here
For the Relak AF Couple
Check out: A Group of People SG (AGOPSG)
Selling points: Nothing relaxes people more than lovely music! AGOPSG is a live band with more than five years of experience and has entertained thousands of guests. These veterans stand out not just for their superb musical skills, but also their unique and attractive perks:
They do not play in sets i.e. they will perform throughout the entire wedding. They bring and install their own sound system to ensure minimal technical glitches.
They are able to perform a wide array of songs in different languages, including dialects. Their multilingual proficiency has ensured guests of all ages enjoy themselves, often singing along to their favourite hits in Cantonese or even Spanish!
Find out more here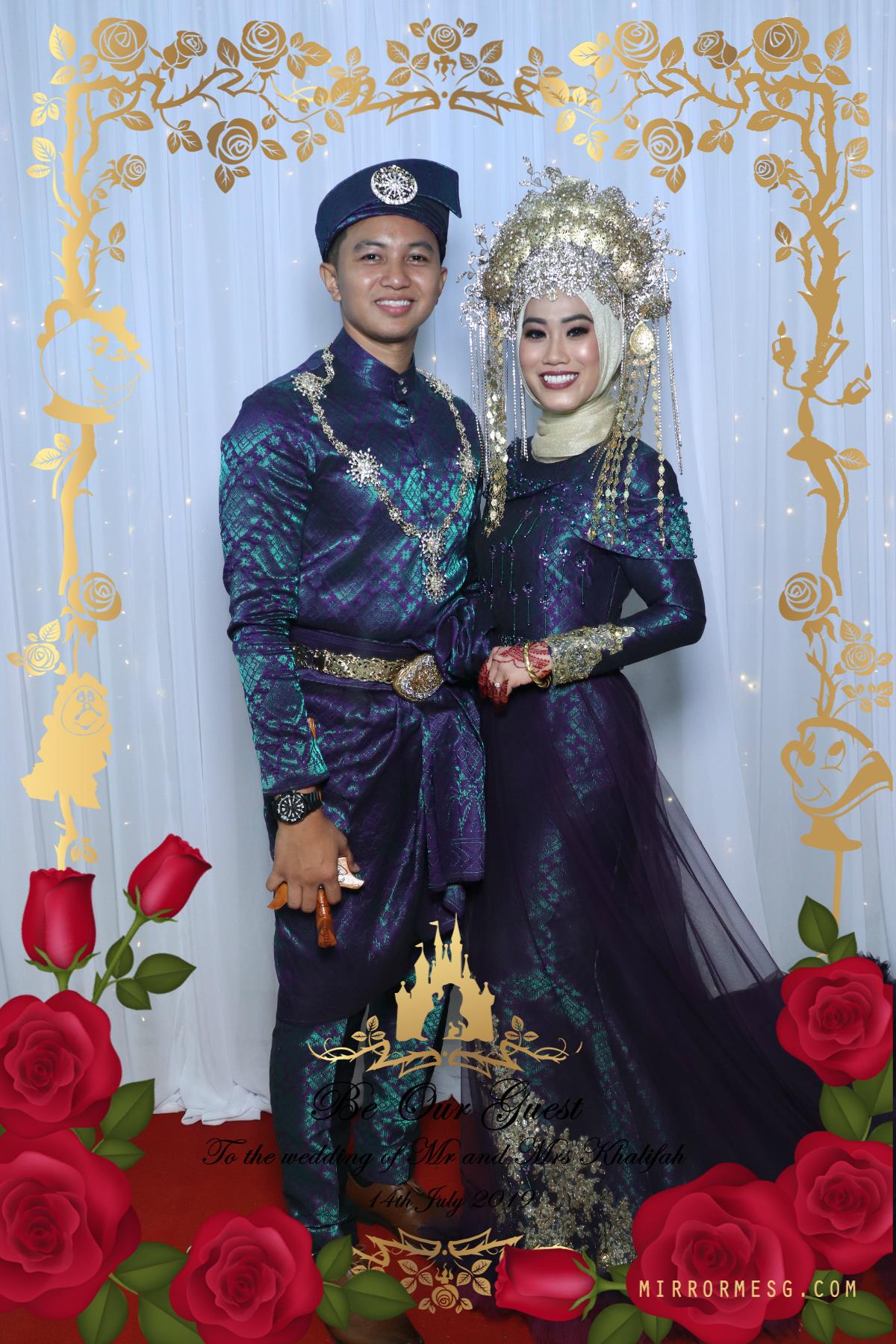 For the Must-Make-IG-Explode Couple
Check out: Mirror Me SG
Selling points: Want to give everyone #instaworthy photos? Mirror Me Singapore delivers with a booth that generates personalised photos through interactive picture taking. The full-length mirror inside offers a user-friendly touchscreen interface. As participants walk up to the mirror, bright animations and a pre-recorded voice usher them into a magical, interactive selfie experience. Certainly will spruce up your selfies!
Pssst here's a tip for the IG-siao couples – ask your guests to include your very own couple hashtag with your names combined! That way all the lovely photos posted will be under your hashtag.
Find out more here
For the Adventurous Couple
Check out: Hong Ray Photography
Selling points: Flying overseas for exotic locations may not be feasible given the current climate. Not to fret as photographer Hong Ray prides himself on "Like overseas not overseas", finding hidden locations in sunny Singapore for any couple willing to get dirty and sweaty! He was the first photographer in the country to do pre-wedding shoots at numerous locations no one had ever thought of before. Most of these places are not even accessible by car. But if you enjoy walking and spending time outdoors, then this is the photoshoot for you!
Find out more here
For the Baller Couple
Check out: The Wedding Stylist (TWS)
Selling points: TWS is no stranger to extravagance. These wedding planners certainly know how to make any couple feel like absolute ballers on their wedding day. They've had clients like Rachel Wee – aka the daughter of Jean Yip and Mervin Wee, the couple behind beauty and wellness-focused Jean Yip Group – whose wedding cost a rumoured $1.4 million. Don't worry if your budget isn't that big lah, you may not have a wedding gown with 6,000 Swarovski crystals, but TWS will do their best to transform your wedding within your budget!

Find out more here
For the latest updates on Wonderwall.sg, be sure to follow us on Facebook and Instagram. If you have a story idea for us, email us at [email protected].