What Do You Think: Bugis Is One Of The World's 40 Coolest Neighbourhoods
Neighbourhoods have taken on a new meaning in 2020. Because of travel bans, lockdowns and safety meaures the world over, those of us who've still had the urge to get out of our homes have had no choice but to explore our own backyards.
And what a great backyard Singapore has!
We've started exploring nature hikes and heritage trails more than ever, and made the effort to visit towns and neighbourhoods outside of their own.
Here at Wonderwall.sg, we, the ever-hungry, even started a new series called "What I Eat In My Hood" where residents in different neighbourhoods share their favourite makan joints. Check out our pieces on Joo Chiat, Woodlands and Toa Payoh. (More to come, promise!)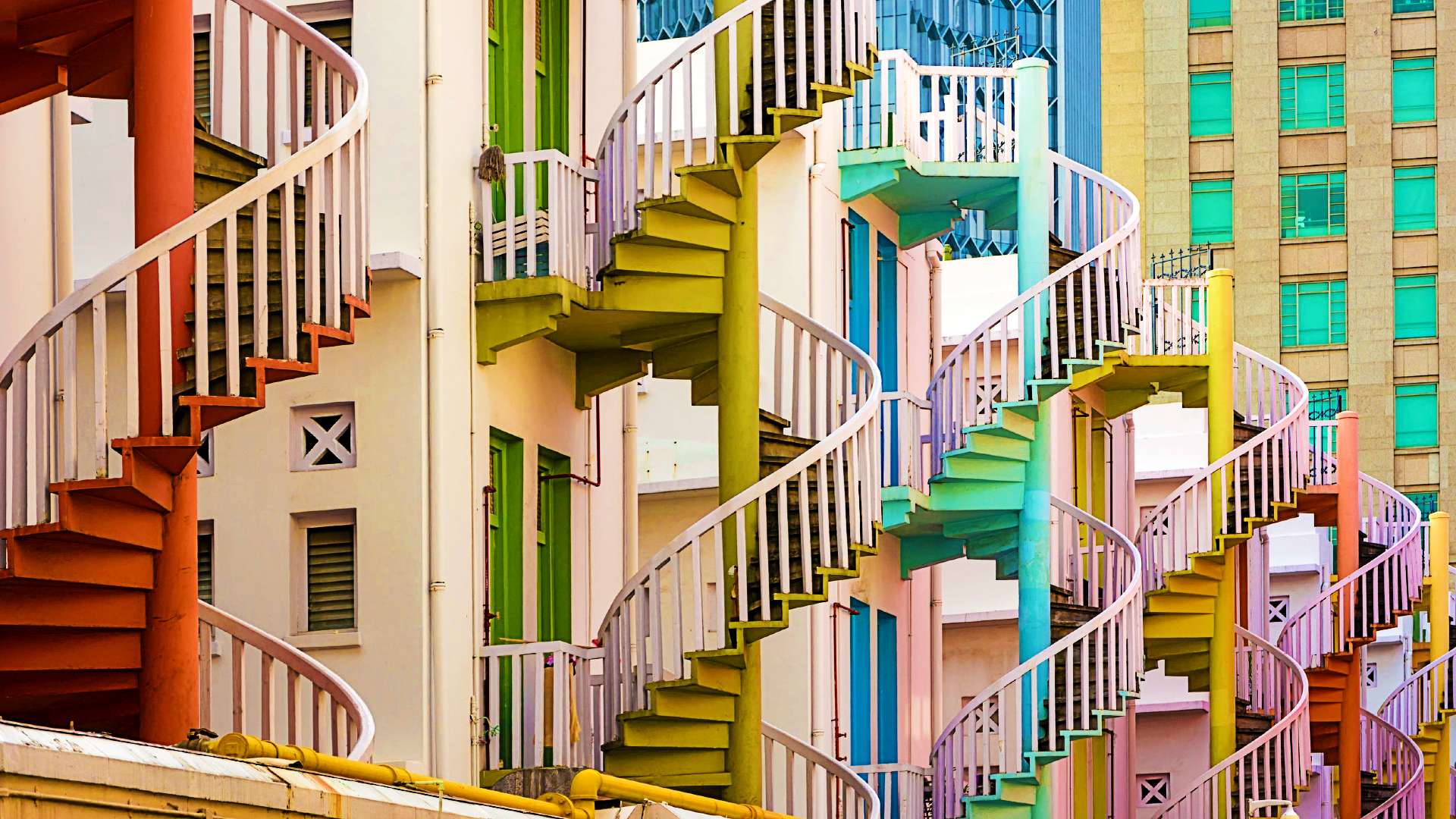 But, anyway, Bugis.
Yes, the neighbourhood that comprises the colourful spiral staircases visible in a back alley off Queen Street, hip Haji Lane (with its numerous clothing stores, eateries and super Instgrammable murals), and Parkview Square aka the "Gotham" building.
Recently, Timeout released the results of their annual Timeout Index survey where they consulted Timeout editors and local experts, and asked more than 38,000 city dwellers to rank neighbourhoods around the world based on fun, food, culture and community.
And Bugis came in at No. 29, two spots above Soho, New York okay?!
So, what are some cool aspects of Bugis? For one, it's mural heaven at Haji Lane. Check out this one that belongs to outdoor art gallery Gelam Gallery at Muscat Street:
It's also where you'll find The Projector, Singapore's only commercial arthouse cinema located on level 5 of Golden Mile Tower.
From 15 Oct to 1 Nov 2020, the cinema will showcase the 24th German Film Festival, kicking off with "O Beautiful Night".
Do take note that as of 1 Oct 2020, screenings in the Greenroom and Redrum can only take a maximum of 80 audience members (free seating), while the Blueroom has a maximum seating capacity of 50 (allocated seating). Due to social distancing measures, most of the seats in the Redrum come in pairs; single seats are limited.
(Psst, if you're there, don't forget to snap an obligatory shot of the spiral staircase with an accompanying IG caption on how this pandemic and WFH are causing you to, ahem, spiral out of control.)
Parkview Square - what many Singaporeans refer to as the "Gotham" building - is an imposing Art Deco structure along North Bridge Road, and is particularly photogenic during one of our regular tropical lightning storms:
And if you're inclined to gin - Who isn't? And, honestly, these days, any alcohol will do! - there's the stunning Atlas bar with its impressive wall of spirits in the lobby of Parkview Square.
You can make dining and drinking reservations here.
So, what do you think? Is Bugis the coolest neighbourhood in Singapore, and deserving of that spot on Timeout's list of the world's 40 coolest neighbourhoods? What do you think is the coolest neighbourhood in Singapore?
While you ponder over that question, you might also like to check our video series, "10,000 Steps With Tosh", where, in each episode, local actor and musician Tosh Zhang takes you on the requisite daily 10,000 steps around a different neighbourhood in Singapore, including Geylang, Portsdown, Yishun, and Arab Street, among other locations.
---
But who is #1?
Yah, we know you're curious which neighbourhood made the No.1 spot on that list of the world's 40 coolest neighbourhoods. It's Esquerra de l'Eixample in Barcelona, Spain.
According to Borja Duñó from Time Out Barcelona: "Eixample has a characteristic architecture where each block of flats features its own interior courtyard. During Barcelona's strict lockdown, these spaces became focal points for the city's energy – as in the pop-up Hidrogel Sessions, in which residents dressed up in costumes and organised mass dance parties from their balconies."
He adds: "A local Mutual Support Network was created to help the most vulnerable, and Ada Parellada from the well-known Semproniana restaurant started cooking for health workers. These are just a few demonstrations of the humanity shared by an authentic Barcelona neighbourhood."
For the latest updates on Wonderwall.sg, be sure to follow us on TikTok, Telegram, Instagram, and Facebook. If you have a story idea for us, email us at [email protected].