A Poem For Wonderwall
Adam Tie, founder of The Novel Encounter and author of This Life Electric, has a cool party trick: give him three words and a little bit of backstory, and he'll write you a customised poem. (At live sessions, he can do it within five minutes.)
After interviewing him earlier this month, we asked him if he could write a poem for us using three words close to Wonderwall's heart: wow, wonder, home.
A few days later, we received a sealed envelope.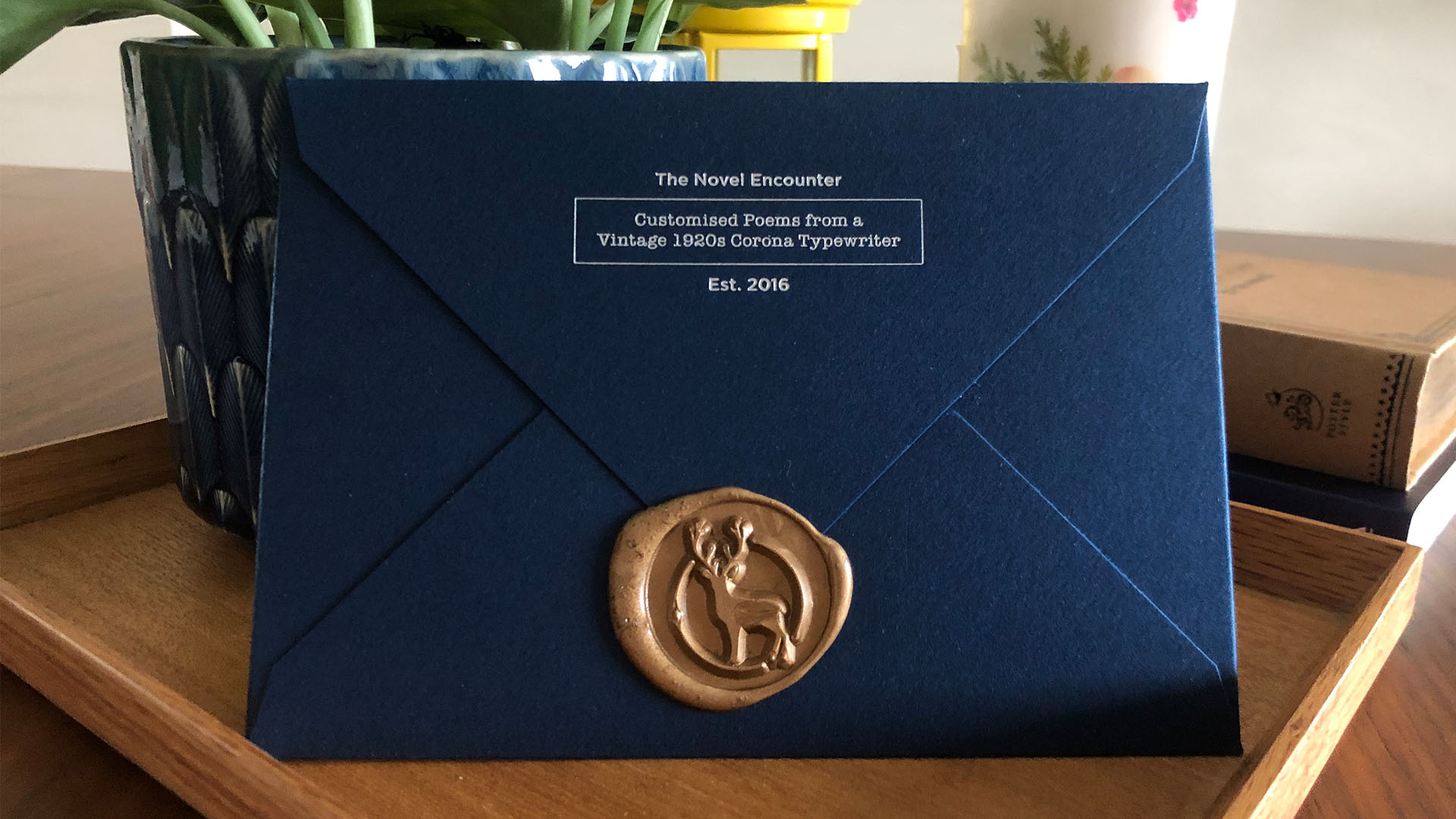 And here we were, thinking that we'd just receive it in the body of an email. Needless to say, we were stunned and delighted .

Read the poem below: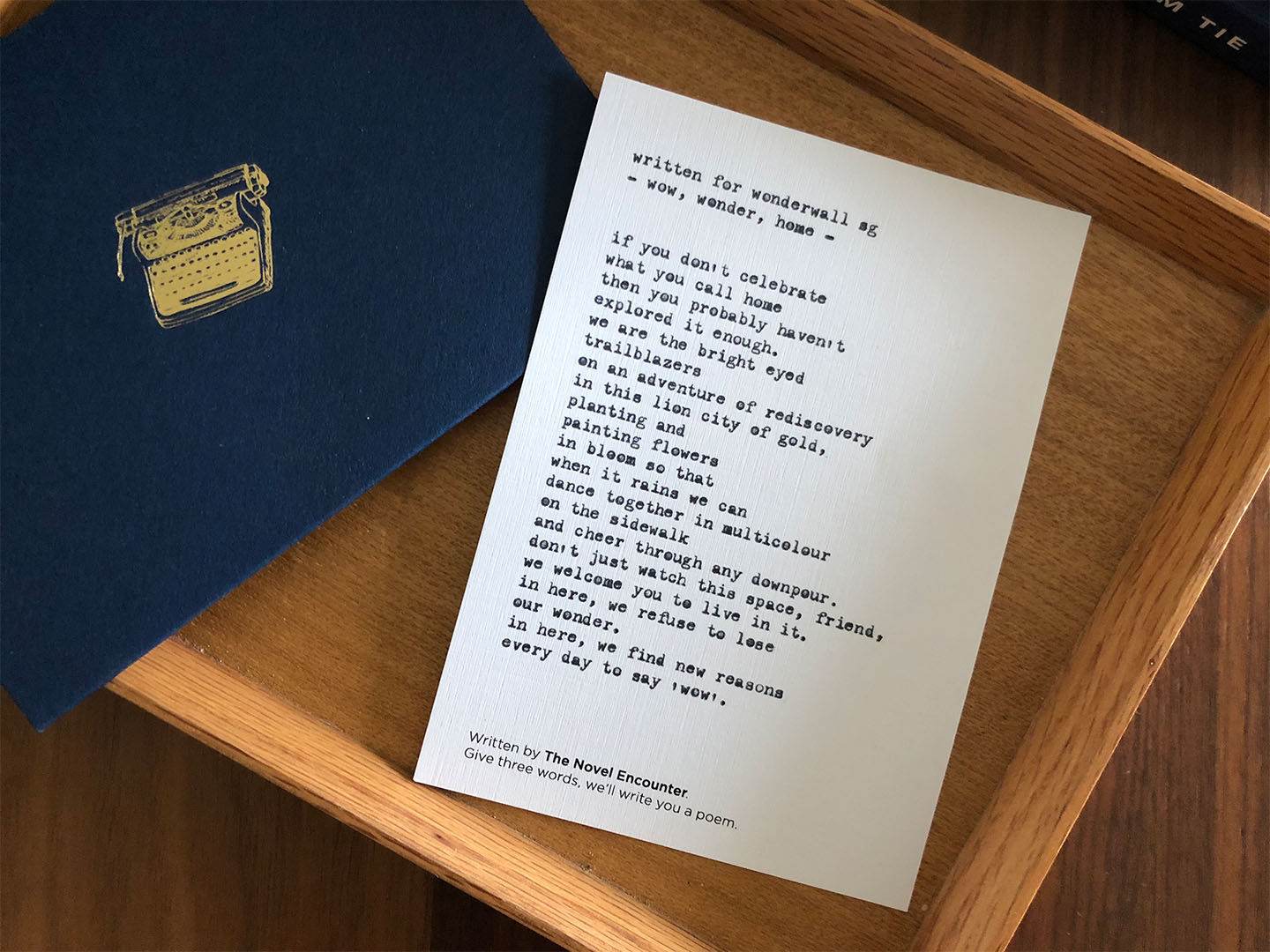 written for wonderwall sg 
- wow, wonder, home - 

if you don't celebrate
what you call home
then you probably haven't explored it enough. 
we are the bright eyed
trailblazers
on an adventure of rediscovery
in this lion city of gold, 
planting and
painting flowers
in bloom so that
when it rains we can 
dance together in multicolour
on the sidewalk
and cheer through any downpour. 
don't just watch this space, friend, 
we welcome you to live in it. 
in here, we refuse to lose our wonder. 
in here, we find new reasons
every day to say 'wow'. 
For the latest updates on Wonderwall.sg, be sure to follow us on TikTok, Telegram, Instagram, and Facebook. If you have a story idea for us, email us at [email protected].