Adventures At Home: Let's Rediscover Sembawang
I asked my friends if they wanted to go to Sembawang and they told me, "Sembawang boring sia, got things to do meh?". And to be honest… yeah, that's what I thought too until I saw the NHB's new Sembawang Heritage Trail.
There are more than a few interesting places to check out - whether you're planning a date with bae or you're thinking of challenging yourself with a new running/cycling route, while also reliving some of Sembawang's naval history.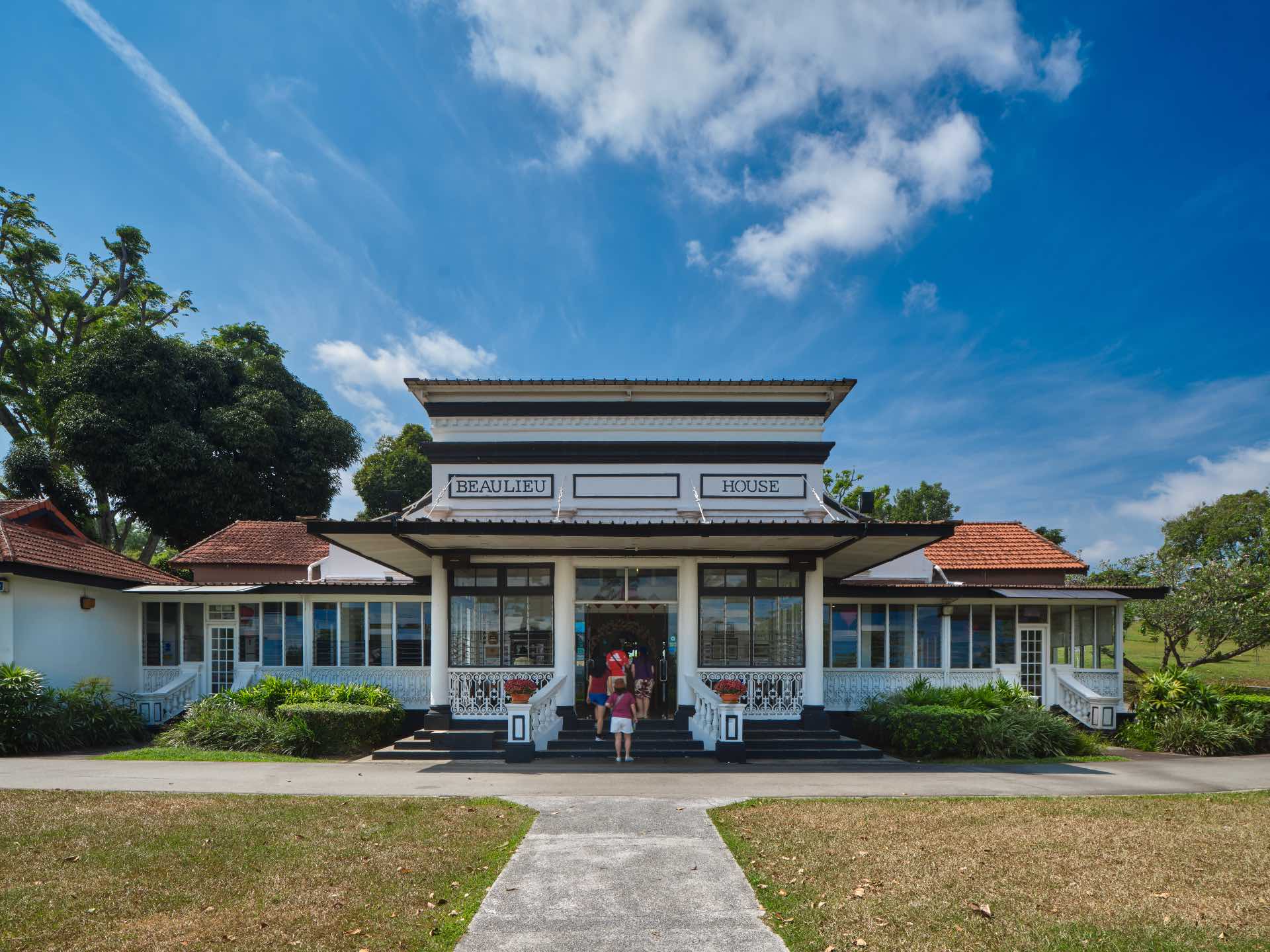 1. Date night at the Beaulieu House and Beaulieu Jetty
Located right in Sembawang Park, this place looks like it time-travelled from the past. Built in 1910 as a holiday house, the Beaulieu House became the home of the British navy's Chief-of-Staff of the Far East fleet, until the British left in 1971. Today, its old-world charm lives on as a restaurant. Tip #1: You can take great Instagram shots of bae from the archway directly in front of the Beaulieu House.
Come here for lunch (which ends 2:30 sharp) or make a reservation for dinner – you can enjoy a nice sea breeze from the Beaulieu Jetty.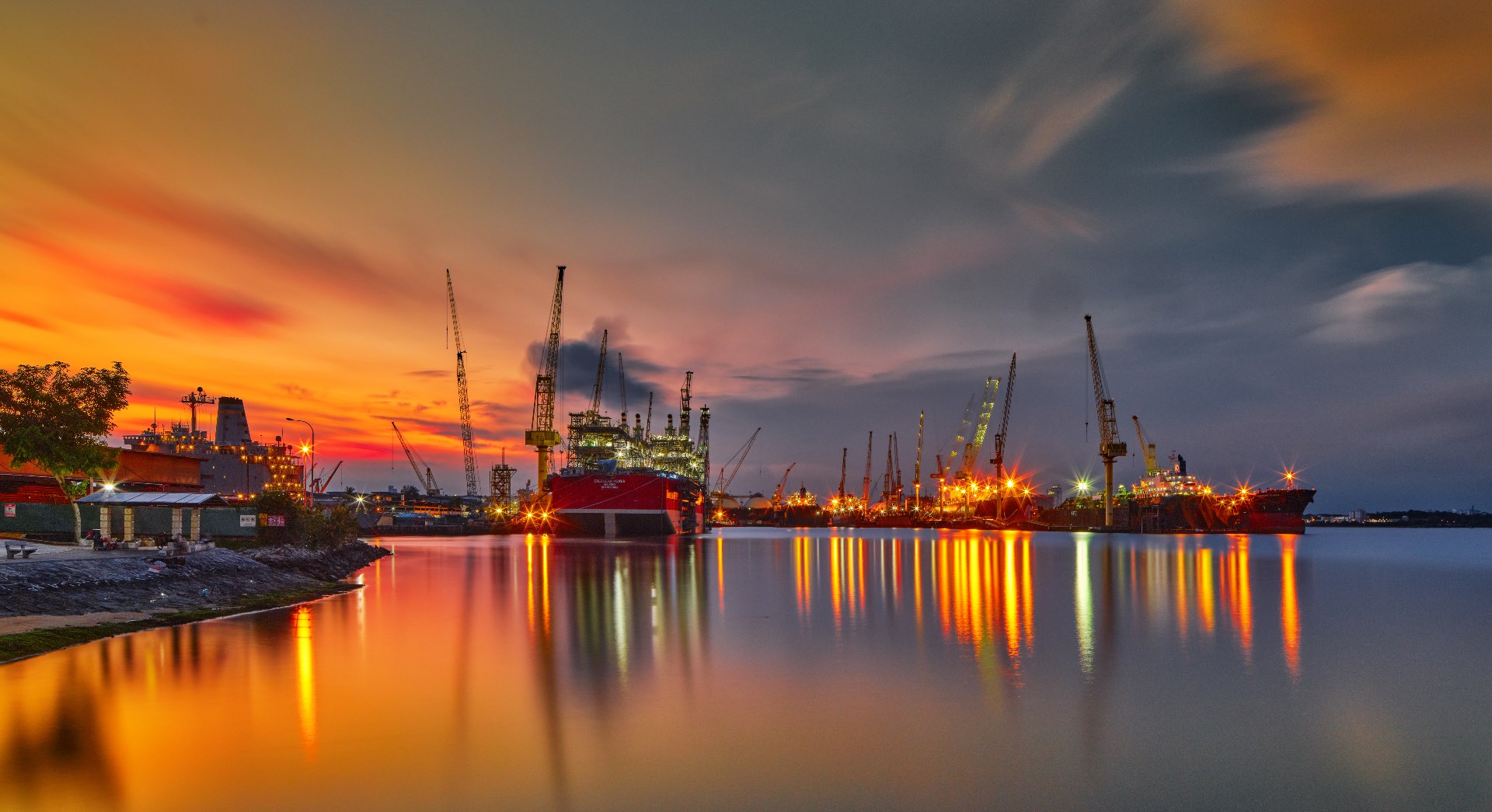 Speaking of the Beaulieu Jetty, you can get a great view of the Johor Straits here while strolling along the coast. Tip #2: Come at sunset for the romantic views, you'll thank us later! Only bus 882 comes here, but if you're here to paktor then call a Grab or Gojek.
Nearby Sembawang Park you'll find a couple of old black-and-white houses that used to be the quarters housing British Naval Officers. You can walk along here but take note that you're not allowed to photograph the houses.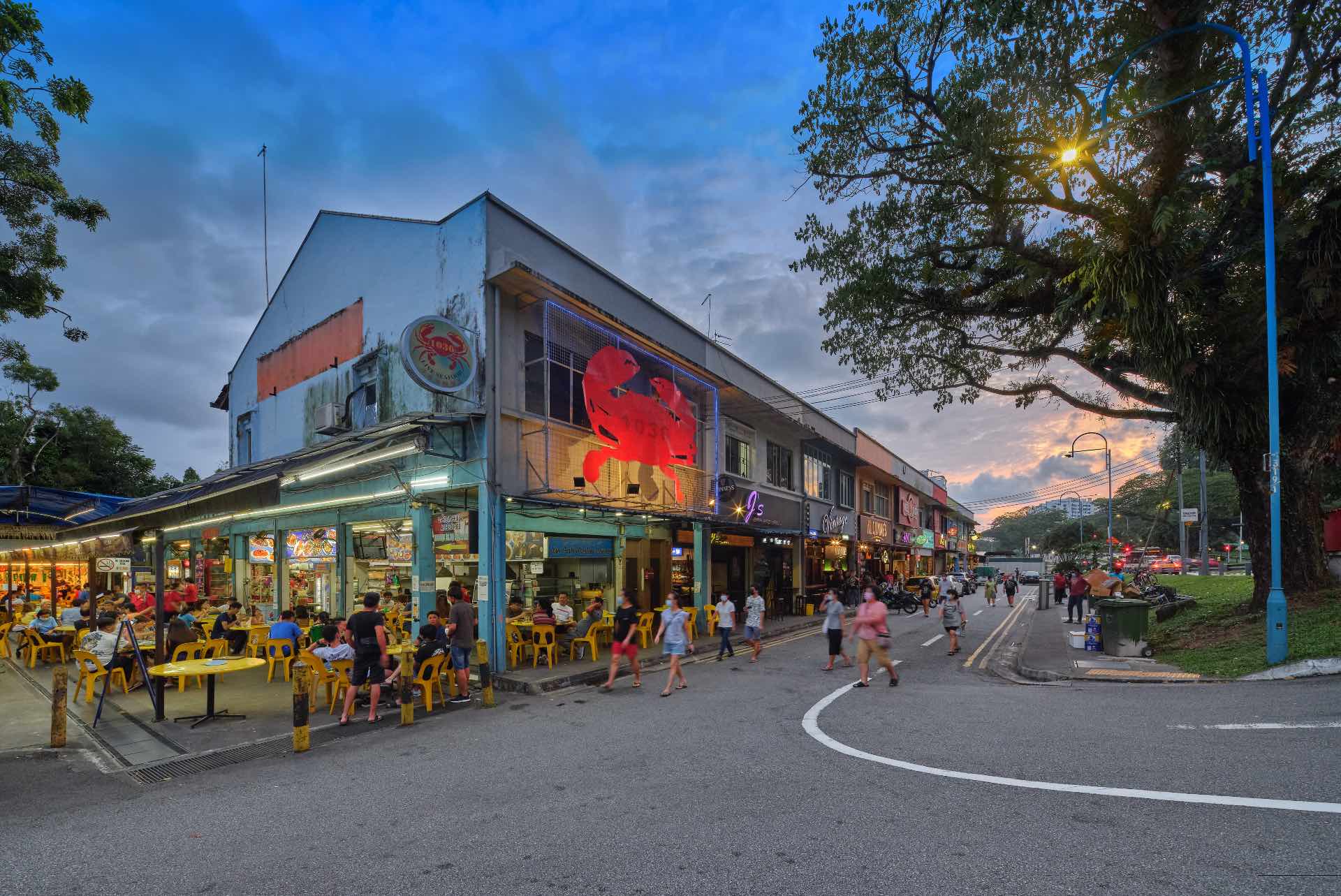 2. Eat, drink, and be merry at Sembawang Strip
I don't know about you, but all walk and no makan makes me a sad boy. Which brings us to Sembawang Strip, just a 10-minute walk from Sembawang Park.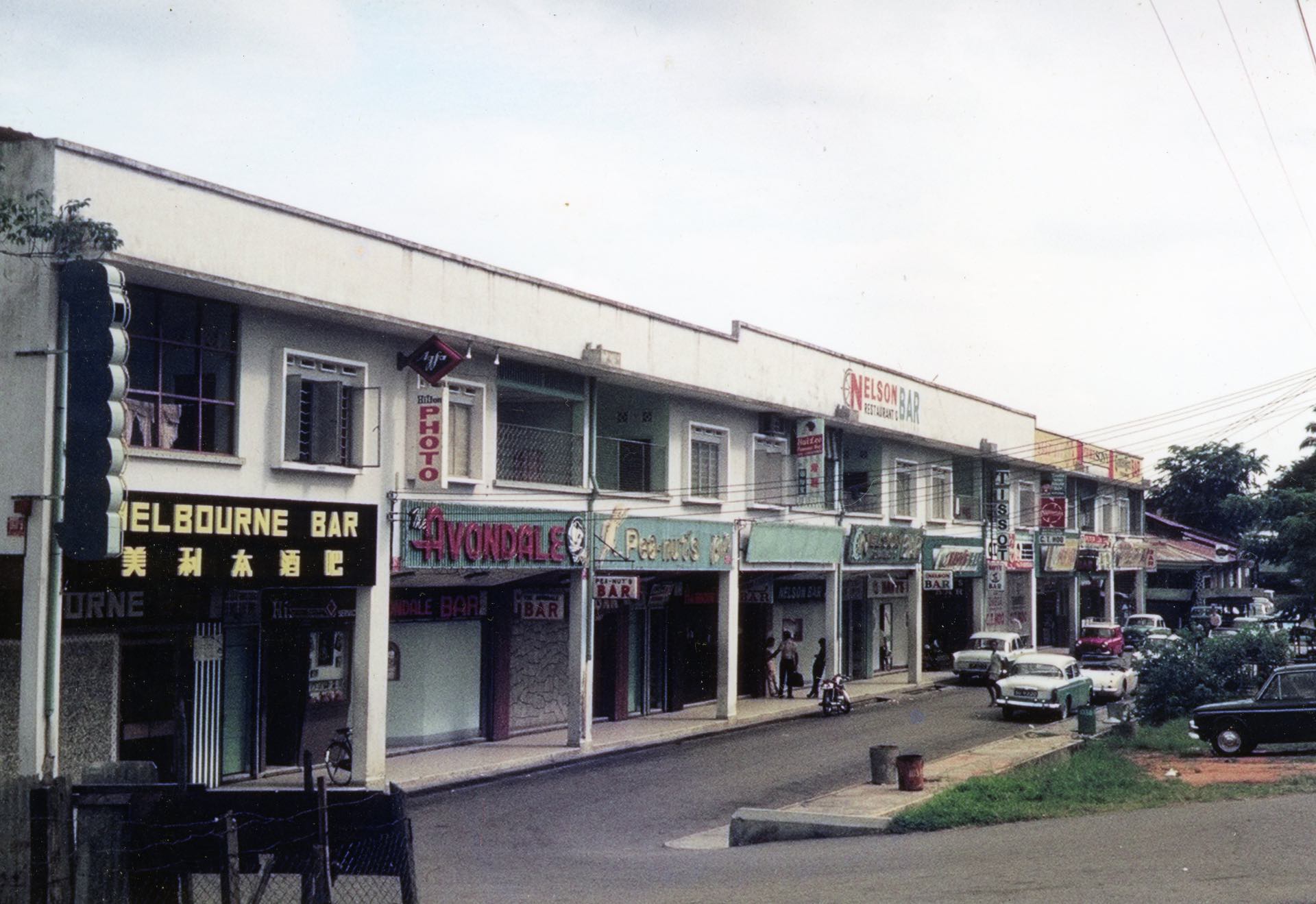 In the past, this used to be the nightspot where the seamen hung out. Nelson's is the oldest bar here, where sailors used to go when it first opened in the '50s. Today, you can still see remnants from the 1950s in the bar by way of old photographs and writings on the wall.
If you're here early, go makan at The Patio at the end of the strip. The Patio was a popular open-air eatery in the '70s which was revived two years ago.
We recommend the burgers from Butcher (handmade patties, yum) and the Seafood in a pot with nyonya sauce from Xcelyn. Faz's Satay is absolutely sedap too.
---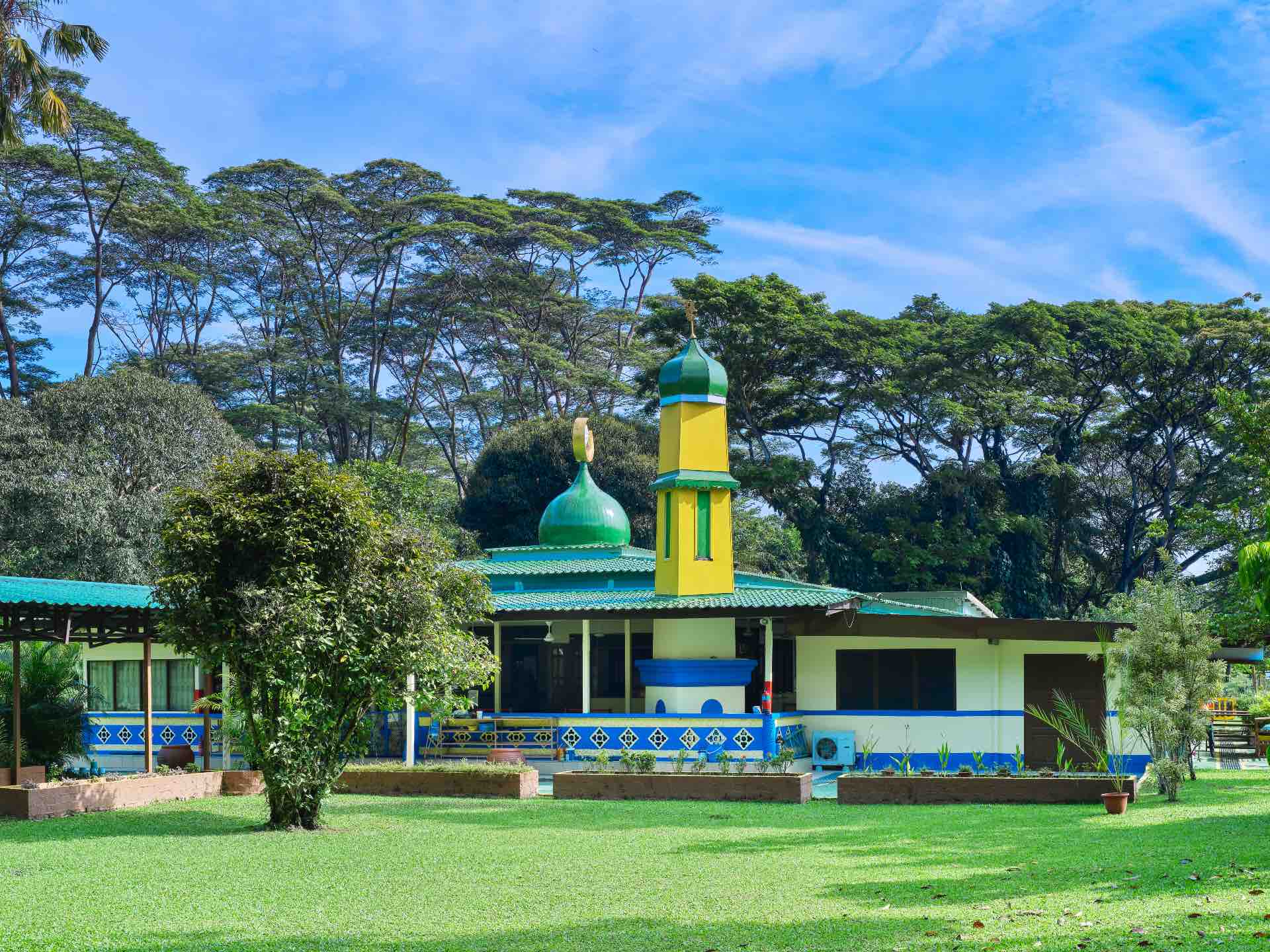 3. Jog or cycle to Masjid Petempatan and see the oldest rubber tree in SG
Sian of your usual jogging/cycling route? Why not head to Masjid Petempatan Melayu Sembawang, the only coastal kampung mosque in all of Singapore.
This place is very ulu as it used to cater to the surrounding Kampung Tengah. While the kampung is no longer around, the mosque, built in 1963, has persevered thanks to the hard work of the community to preserve it. The mosque is located deep in a secondary forest, so don't go at night as it isn't well lit.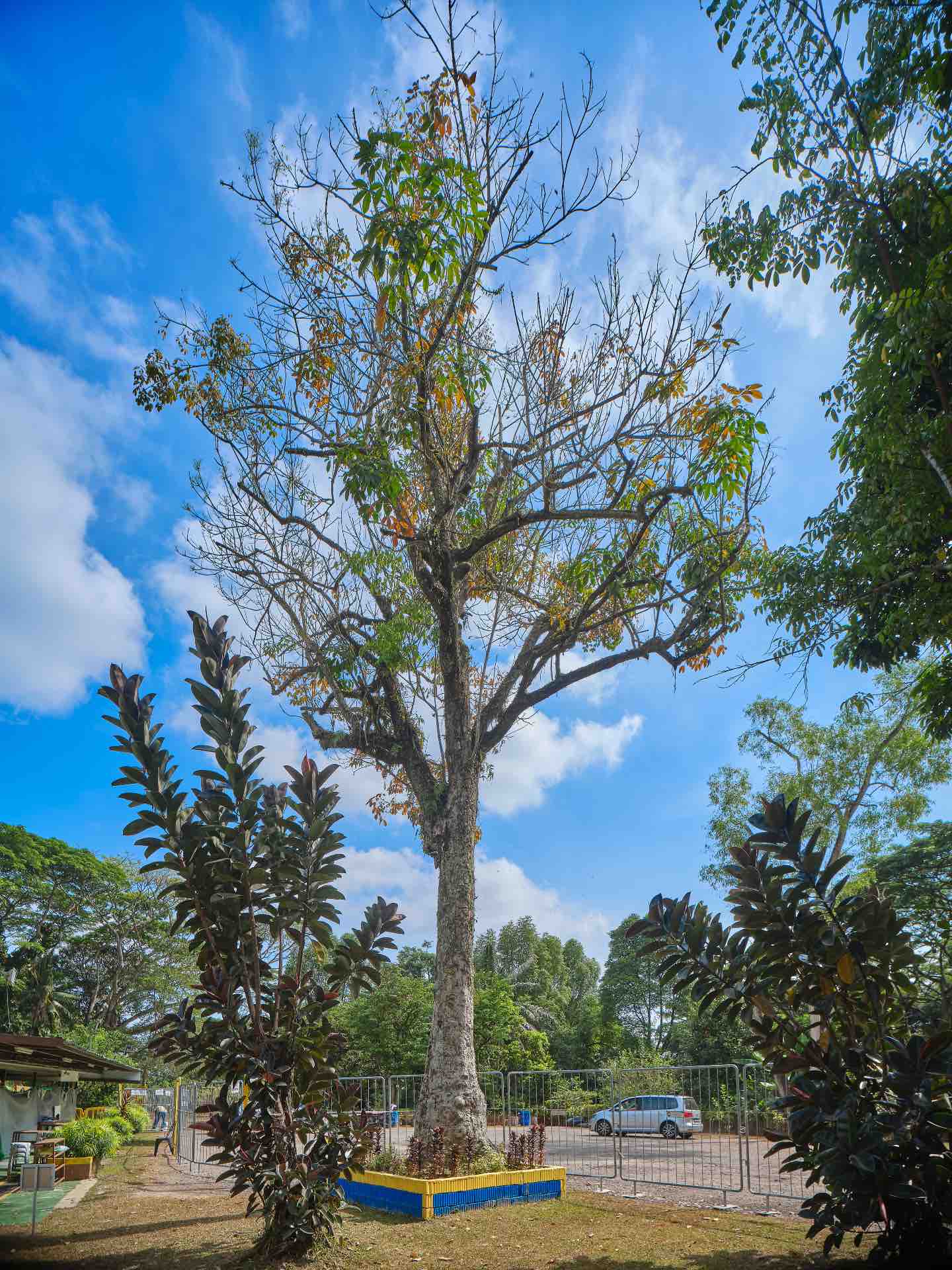 While you're here, check out the rubber tree - said to be the oldest in Singapore - on the mosque's grounds. Efforts to fell the tree in the past failed, so they just left it here. Look closely and you can still see the marks left by (unsuccessful) bulldozers.
---
4. Take Insta-worthy shots here: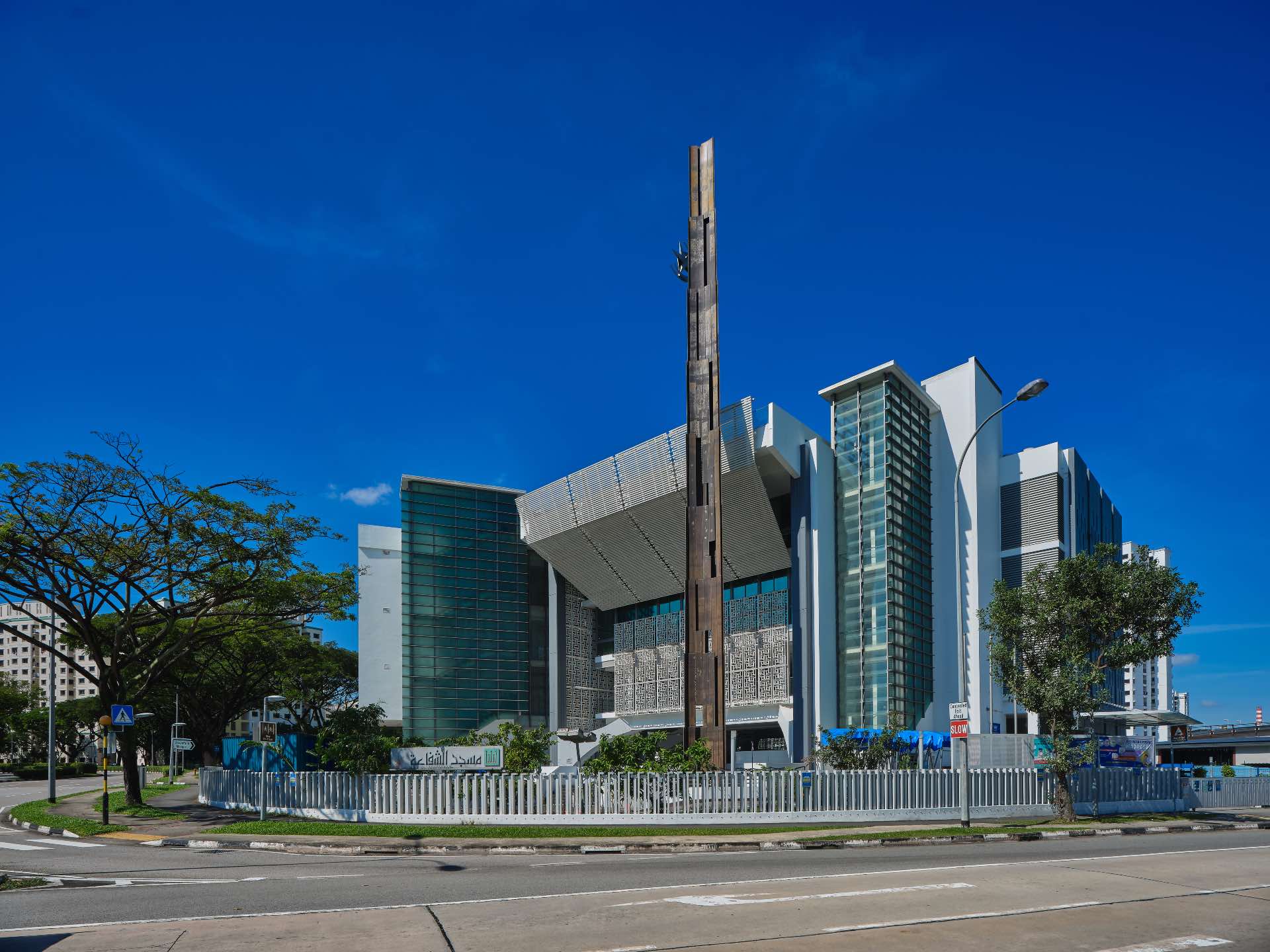 Masjid Assyafaah

Compared to Masjid Petempatan, Masjid Assyafaah is modern architectural marvel that stands out along Canberra Road. The mosque was designed by award-winning architect Tan Kok Hiang of Forum Architects. It replaced the former Masjid Naval Base, which was opened in 1968 by Muslims in the base's police force.
The prayer rooms inside are brightly lit thanks to natural light from slit-skylights framed by Arabesque patterns. NOTE: As this is a place of worship, please be respectful and don't do something foolish for the 'gram.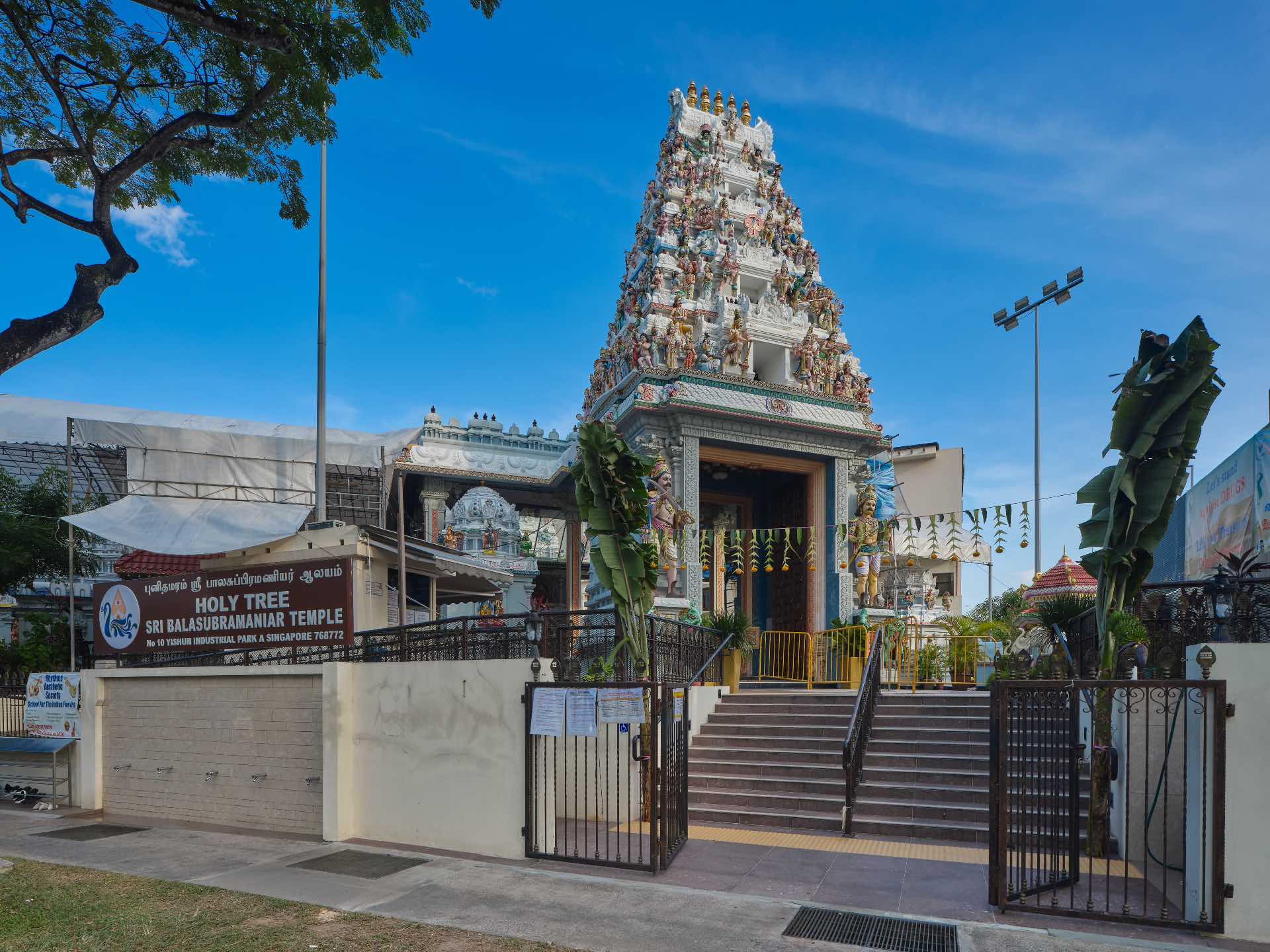 Holy Tree Sri Balasubramaniar Temple
The Hindu architecture and intricate statues of the Holy Tree Sri Balasubramaniar Temple is worth a visit alone. If you come in late-March, you will see thousands of devotees here for the Panguni Uthiram, a street procession through the Canberra estate.
The origin of this temple can be traced back to 1962. P. Karuppiah, who worked at the Royal Navy Dockyard, dreamt of Lord Murugan and a golden cobra under a jujube tree. He later discovered that tree at Canberra Road and constructed an altar there. Word spread among the other Hindu dockyard workers, and soon the site was officially designated a place of worship.
---
5. Happening history sia!
Sembawang used to be a key naval base for the British empire. The naval base wasn't only along the coastal stretch, but encompassed most of Sembawang up to where Canberra MRT is now.
The seafaring Malay villagers mostly stayed in kampungs, while the dockyard workers from Kerala and Hong Kong lived in Canberra Road.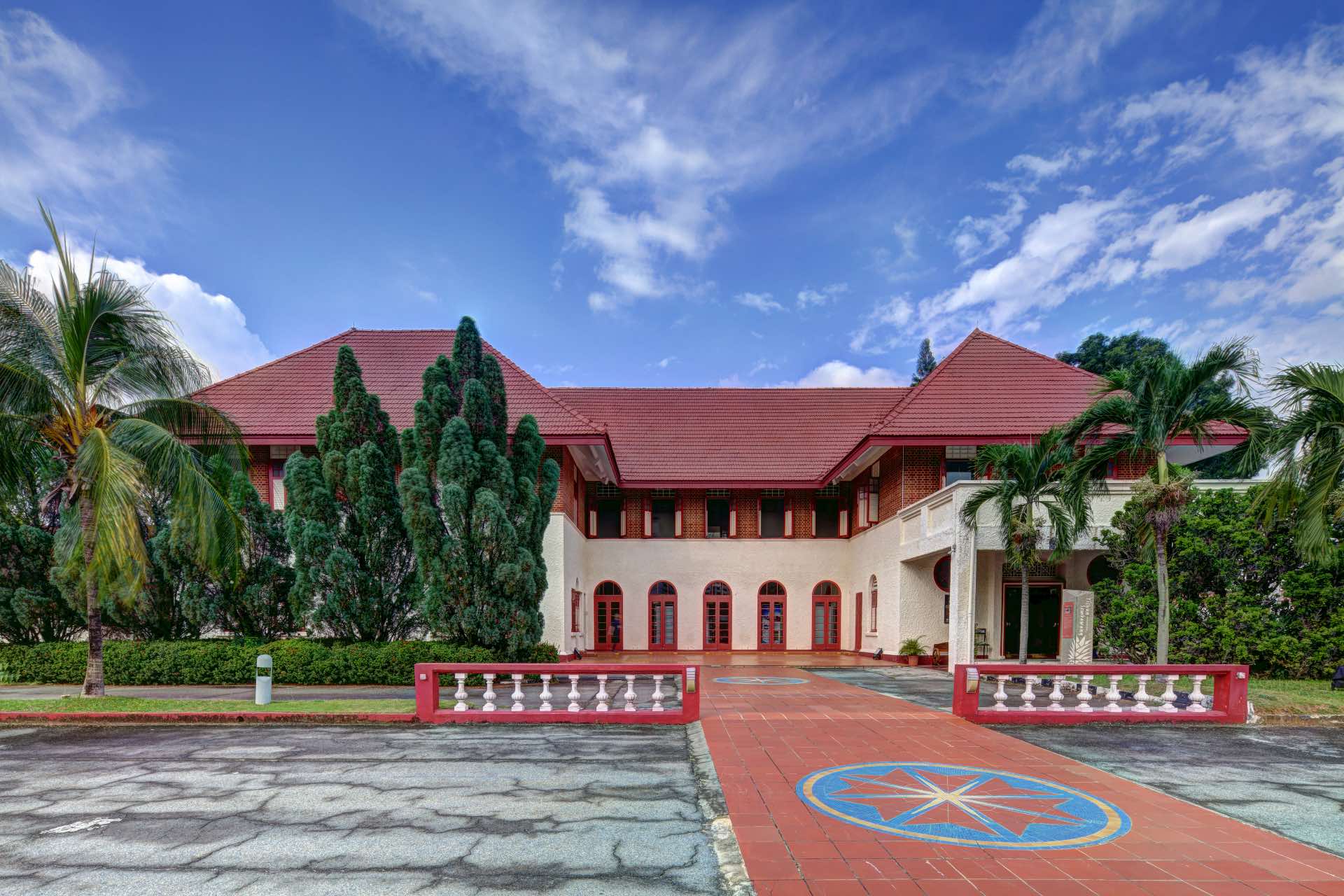 The highest ranking British naval officer, Commander-in-Chief of Britain's Far East Fleet (ranked Vice-Admiral) stayed in Sembawang – specifically, the Former Admiralty House (shown above) that was built in 1939-1940.

The red-roofed structure was officially gazetted as a National Monument in 2002. It's currently undergoing renovations to become a public library, set to be completed end-2022.
Sembawang Heritage Trail

The residential town of Sembawang has always been home to culture, diversity, and heritage. Boat-dwelling Orang Seletar used to live here before the area became an important naval base for the British Empire. Businesses established in villages around the base attracted workers from Kerala and Hongkong. Chinese farmers owned thriving plantations, cultivating gambier, pineapple, and rubber. Today, landmarks such as the colonial-era houses, Sembawang Shipyard and Beaulieu Jetty stand as a reminder of this neighbourhood's rich past. Through three thematic routes, the Sembawang Heritage Trail reveals the legacies of the communities that once inhabited the northern corner of Singapore. Discover more about the trail here https://go.gov.sg/sembawangheritagetrail2.

Posted by National Heritage Board on Wednesday, 14 July 2021
If you're interested to explore Sembawang's rich history, you can follow NHB's Sembawang Heritage Trail. There are three suggested routes you can take to unearth hidden gems in this ulu but wonder-filled corner in the North:
For the latest updates on Wonderwall.sg, be sure to follow us on TikTok, Telegram, Instagram, and Facebook. If you have a story idea for us, email us at [email protected].