Adventures At Home: Let's Rediscover Ang Mo Kio
In its early days, Ang Mo Kio (AMK) was referred to as Kow Tiow Kio, which means "nine bridges" in Hokkien. This moniker stemmed from the necessity of crossing nine bridges over tributary streams of the Kallang River when travelling from what is now Lorong Chuan to Upper Thomson Road.
And as it transitioned from its rural beginnings, AMK became a town characterised by numerous pioneering achievements:
The 21-hectare Ang Mo Kio Town Garden West was the largest town garden project by the Housing & Development Board (HDB) at the time of its completion in 1983.
Established in 1986, Ang Mo Kio Town Council was the first of such councils on our Little Red Dot.
Block 259 aka the "Clover Block" is the first and only block of circular HDB flats in the Lion City.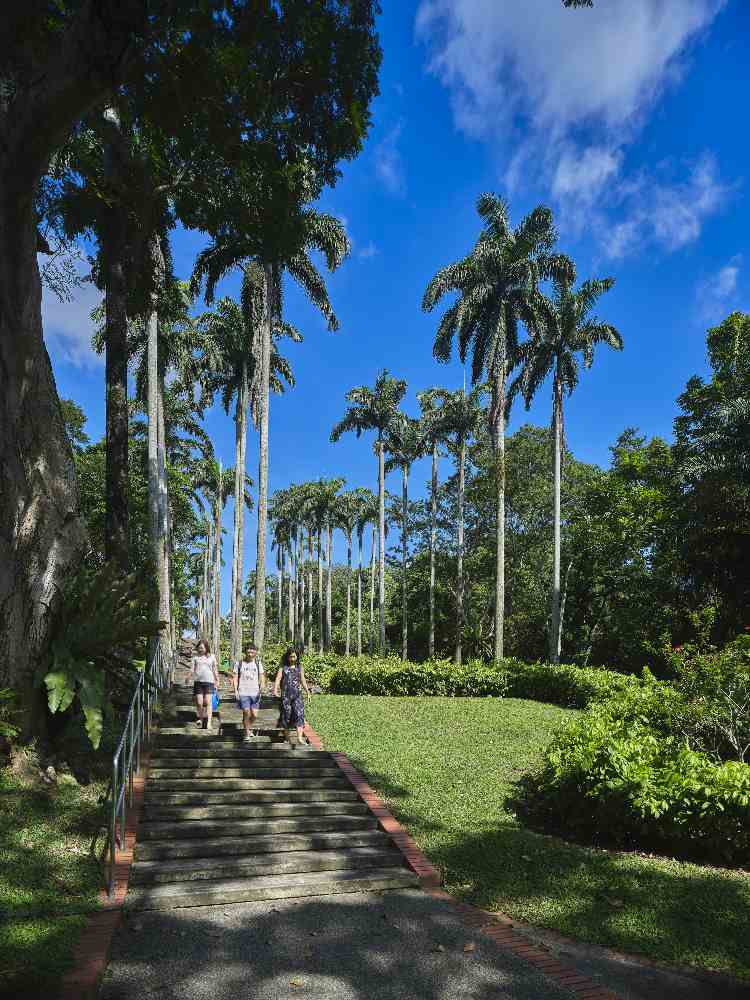 Ang Mo Kio Town Garden West. | IMAGE: NATIONAL HERITAGE BOARD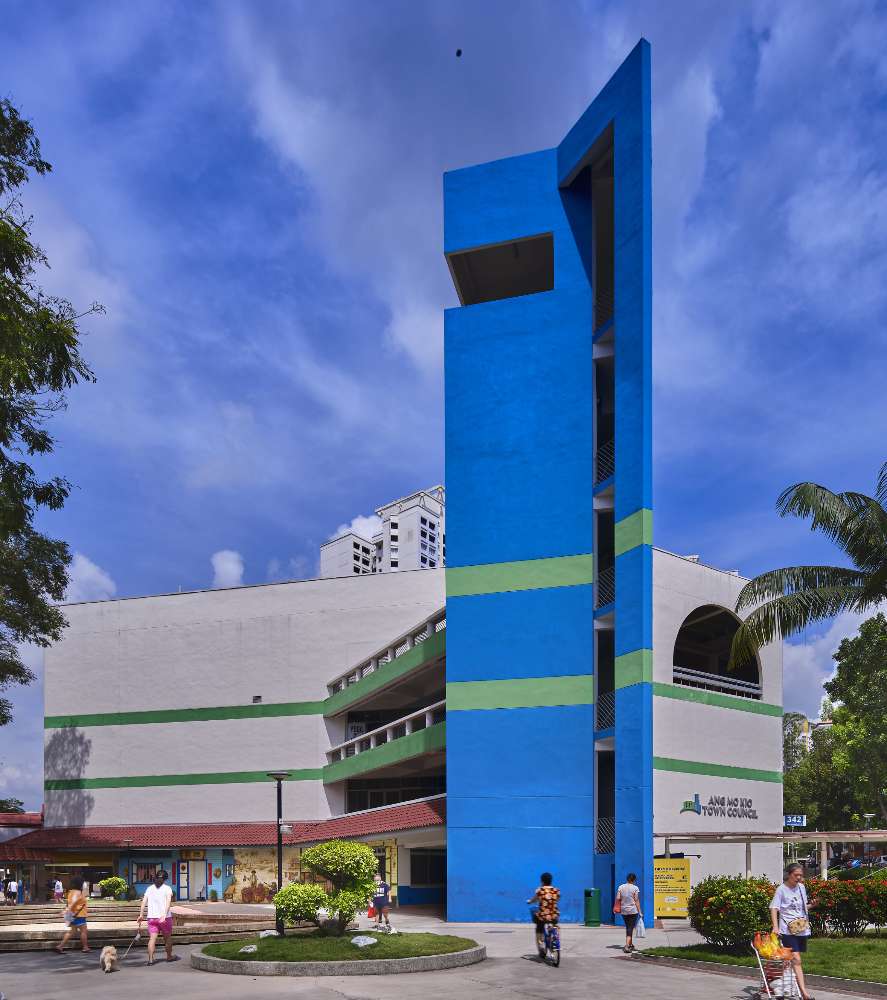 Ang Mo Kio Town Council. | IMAGE: NATIONAL HERITAGE BOARD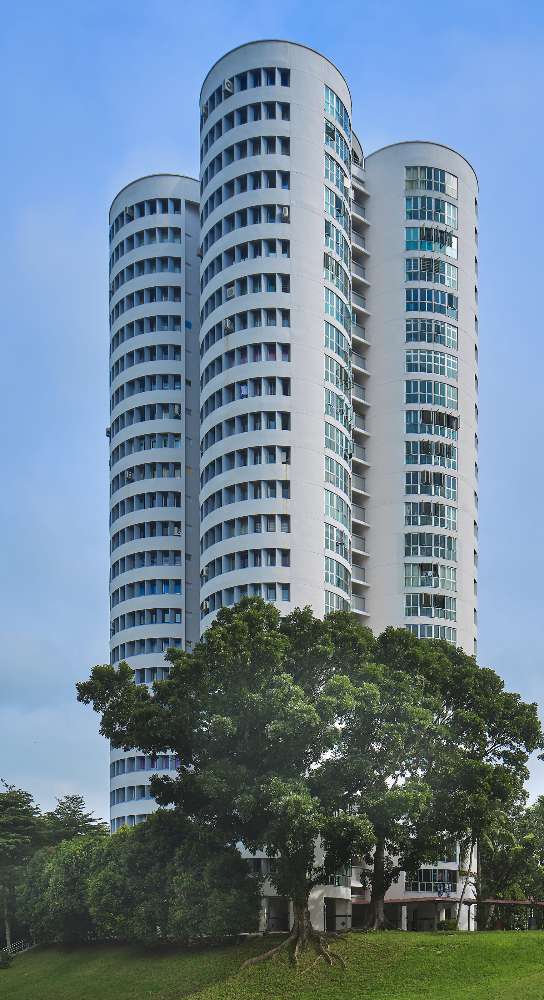 BLOCK 259 ("The Clover Block"). | IMAGE: NATIONAL HERITAGE BOARD
Through the National Heritage Board's Ang Mo Kio Heritage Trail, we have the opportunity to rediscover the stories that define this charming neighbourhood.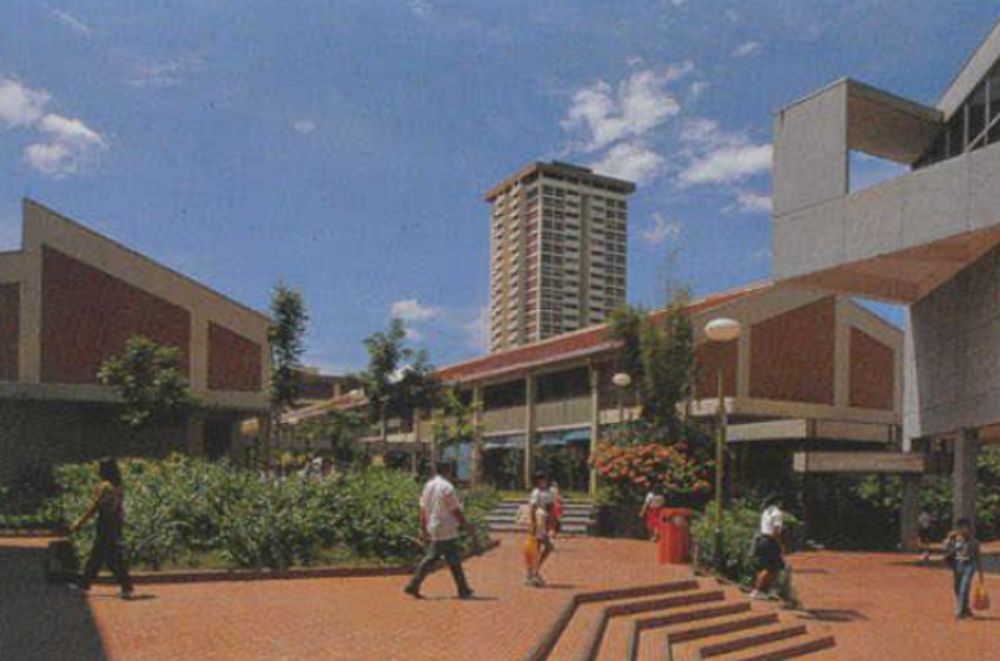 IMAGE: Housing & Development Board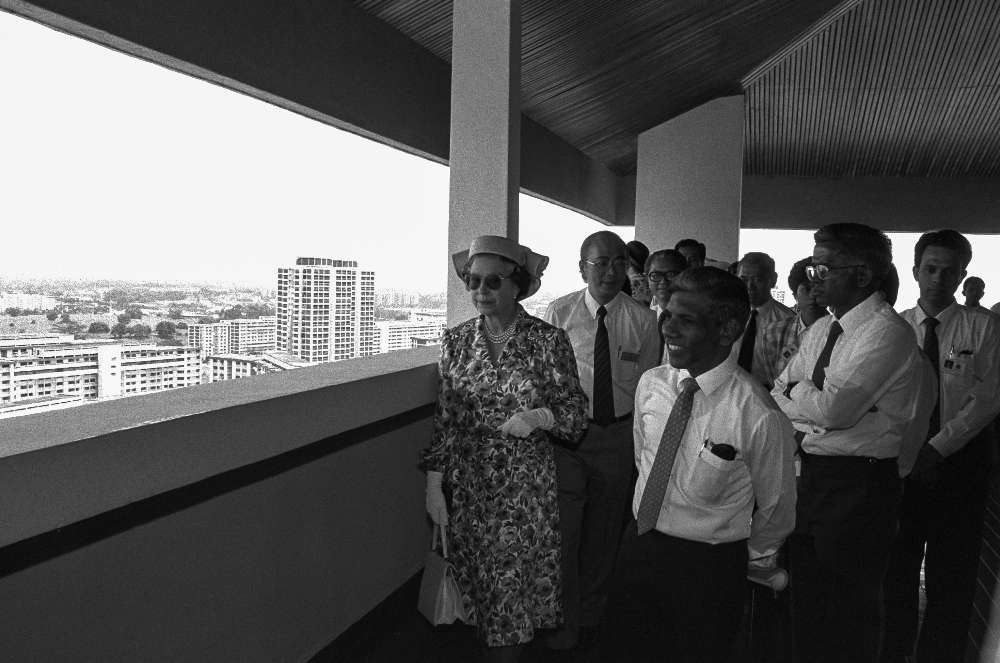 In 1989, the late Queen Elizabeth II arrived at Block 710 for a literal overview of Ang Mo Kio Town. | IMAGE: NATIONAL ARCHIVES OF SINGAPORE
Walk in the footsteps of past VIPs at AMK Town Centre
When it was completed in the late 1970s, Ang Mo Kio Town Centre was one of the largest town centres in Singapore. In the late 1980s and 1990s, dignitaries visiting Singapore were often given a tour of AMK as a showcase of the Republic's public housing achievements. Block 710, situated at the town centre, was famously referred to as the "VIP Block." This iconic structure provided dignitaries, including the late Queen Elizabeth II and former Chinese Premier Li Peng, with sweeping panoramic views of Ang Mo Kio Town.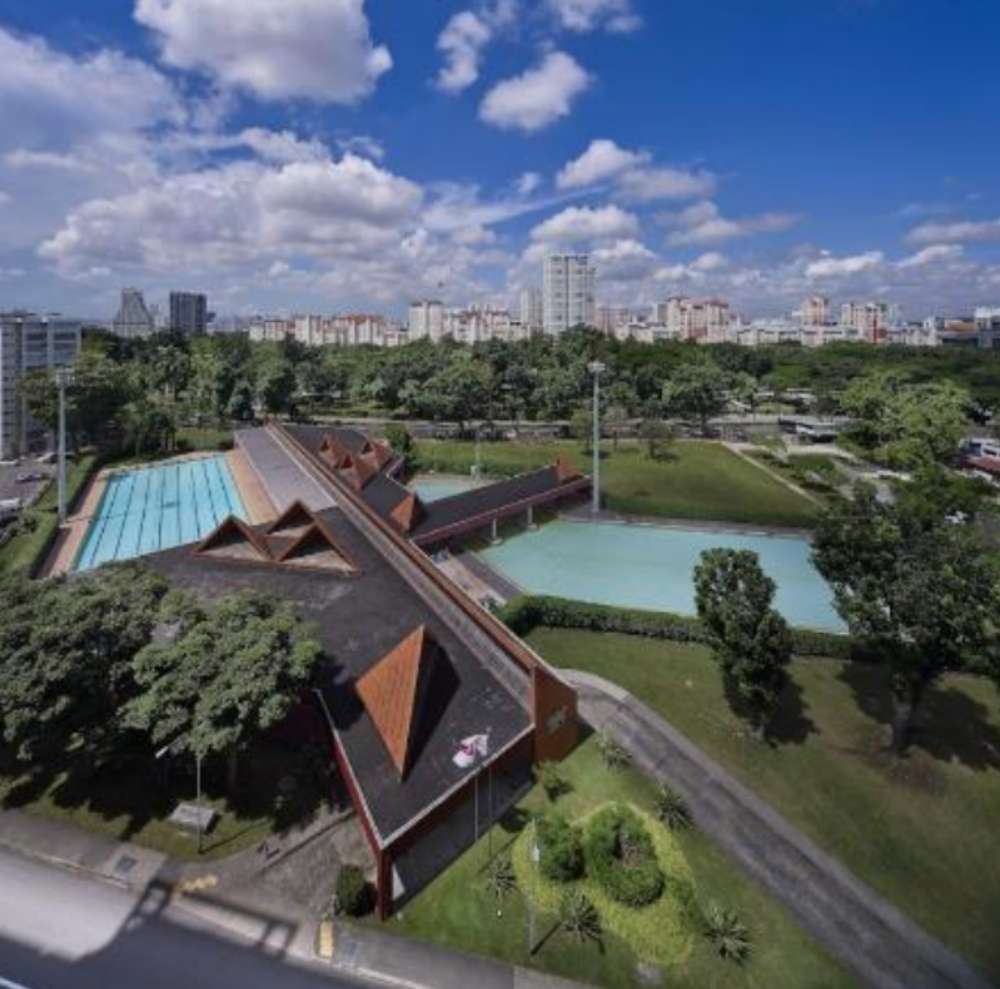 IMAGE: National Heritage Board
Go for a dip at Ang Mo Kio Swimming Complex
The Ang Mo Kio Swimming Complex, which cost $4.7 million to build and features distinctive tetrahedral skylights, was opened in 1982. This architectural gem was given the Singapore Institute of Architects' Architectural Design Award in 1986, in recognition of its innovative roof design.

---
Your Insta-walk checklist here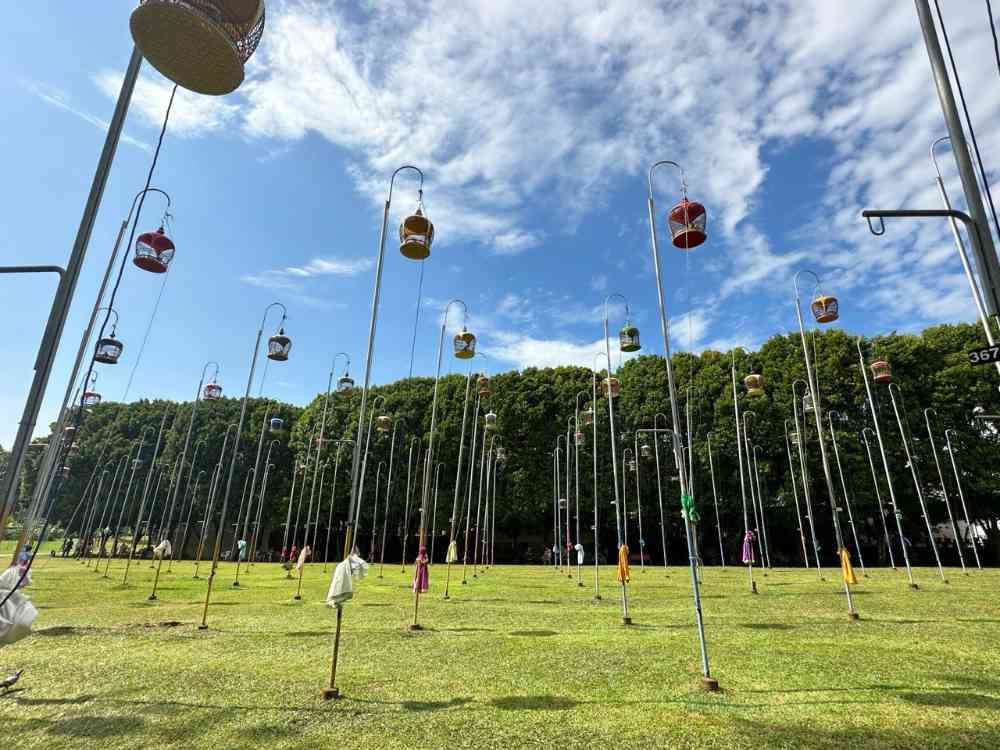 IMAGE: NG KAI
Kebun Baru Birdsinging Club
In recent decades, a beloved spot for many in AMK is the Kebun Baru Birdsinging Club, serving as a hub for bird keepers and enthusiasts from across Singapore. This club, renowned as our country's largest bird singing and display arena, was founded by three Zebra Dove enthusiasts who resided in AMK. In 1987, they sought permission to install additional poles to expand the club's capacity, allowing more bird enthusiasts to participate. Today, the venue can accommodate over 1,000 cages and frequently hosts bird singing competitions.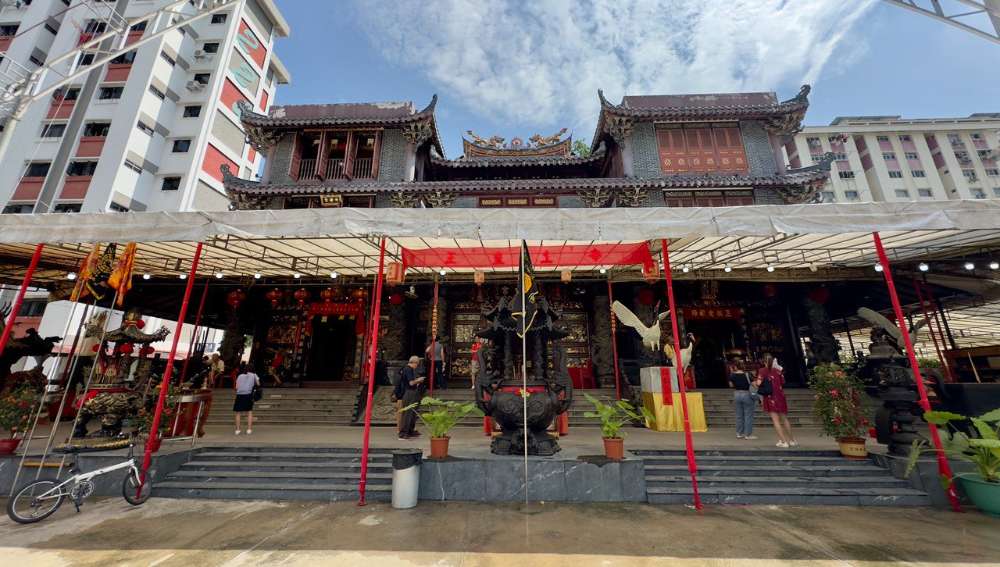 IMAGE: NG KAI
Ang Mo Kio Joint Temple
Established in 2011, the Ang Mo Kio Joint Temple represents the collective heritage of three temples that once existed in the former villages of AMK: Gao Lin Gong, Kim Eang Tong, and Leng San Giam. During the AMK's urban redevelopment in the 1970s, these three temples amalgamated their efforts to create a joint temple. This initiative aimed to secure the lease for the land on which the temple now stands.

The building boasts intricate carvings on its pillars and facade, painstakingly crafted by artisans in China. Inside the Gao Lin Gong temple, a carved wooden stand was commissioned in 1888 to commemorate the temple's founding. This temple is one of two joint temples in AMK (the other being Liuxun Sanhemiao) that houses temples from former kampongs in the area.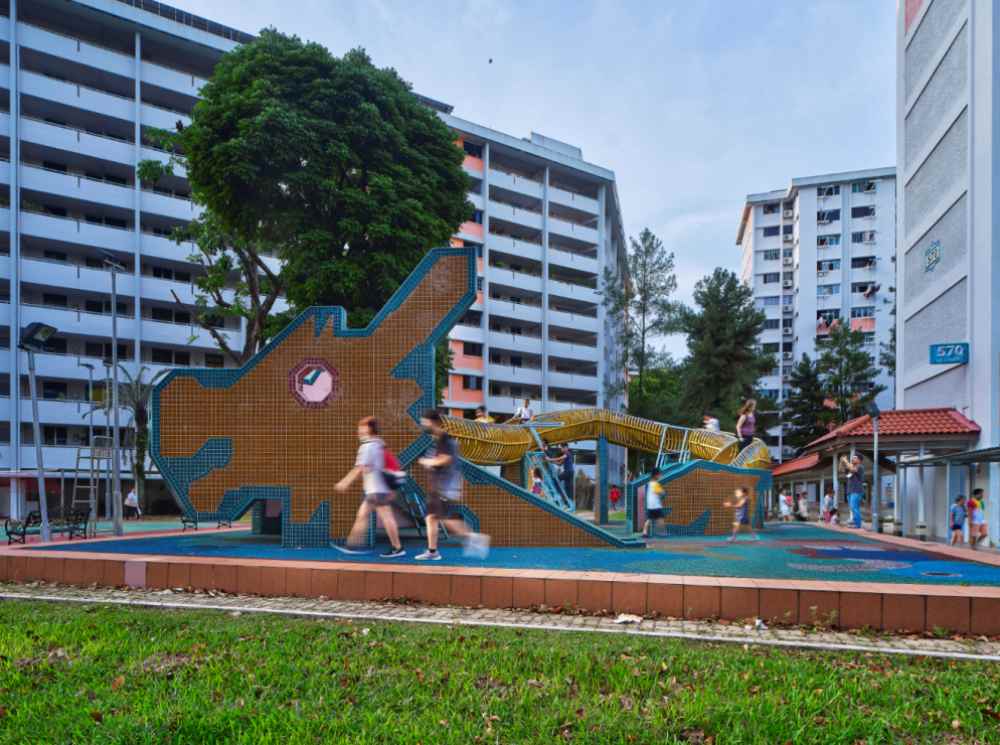 IMAGE: National Heritage Board
Dragon playground
The Dragon playground in AMK is one of the few remaining heritage playgrounds from the 1980s. Its distinctive dragon head is adorned with terrazzo tiles, and the "spine" of the dragon is constructed from sturdy steel rails, slides, and metal ladders. Notably, the presence of mosaic slides enhances the sliding experience for children, setting it apart from some of the older metal and concrete structures. What's unique about this particular Dragon playground: the mosaic slide!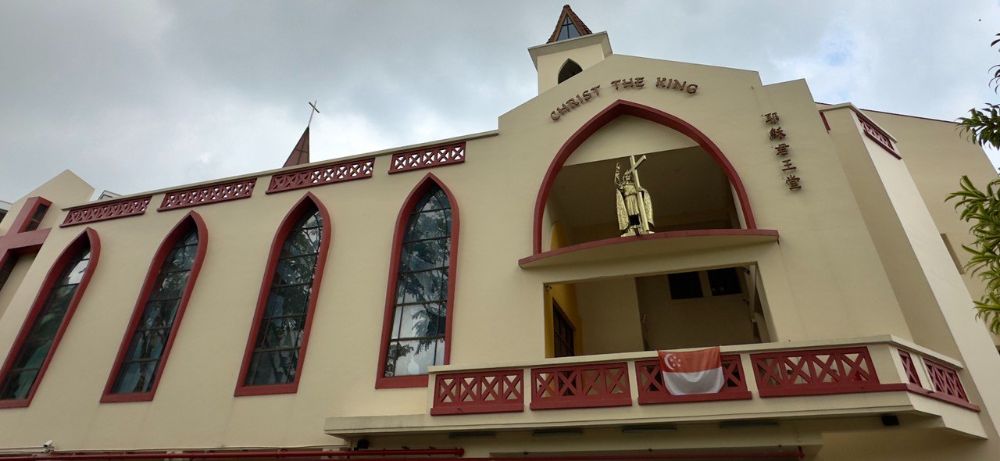 IMAGE: NG KAI
Church of Christ the King
The church stands as AMK's inaugural and sole Catholic church. It was officially opened on 26 Sep 1982. Here, you'll find two noteworthy religious artefacts: an icon of the Mother of Perpetual Help adorning its facade, and a sculpture of Christ the King, crafted in 1956 in Kerala, India, displayed on its front balcony.
---
Happening history sia
If you're interested in exploring the rich history of AMK, you can follow NHB's Ang Mo Kio Heritage Trail. There are three suggested routes you can take:
For the latest updates on Wonderwall.sg, be sure to follow us on TikTok, Telegram, Instagram, and Facebook. If you have a story idea for us, email us at [email protected].