Could The Sentosa Merlion Be Replaced By A New Icon?
The last day of operations for the Sentosa Merlion will be 20 Oct 2019, boohoo!
The iconic statue is being demolished to make way for bigger, brighter things. However, we can be sure that the guys up at Sentosa (Sentosa Development Corporation) are currently cooking something up to commemorate the 24-year-old structure.
Good news is, with the "death" of the Sentosa Merlion comes a new themed path that will connect Resorts World Sentosa with the beaches on the southern side of Sentosa - a facelift that will cost no less than, ahem, $90m.
This is all part of a greater plan to revamp Sentosa and Pulau Brani to make Singapore's Tourism scene great again.
There has even been talk of a new icon for Sentosa. Perhaps a revival of the courtesy lion? Or maybe even Water Wally! Nah… we'll just have to wait and see.
While some mourn the loss of this 37m tall icon, haters gonna hate. Some of the vitriol on Facebook and TripAdvisor be like: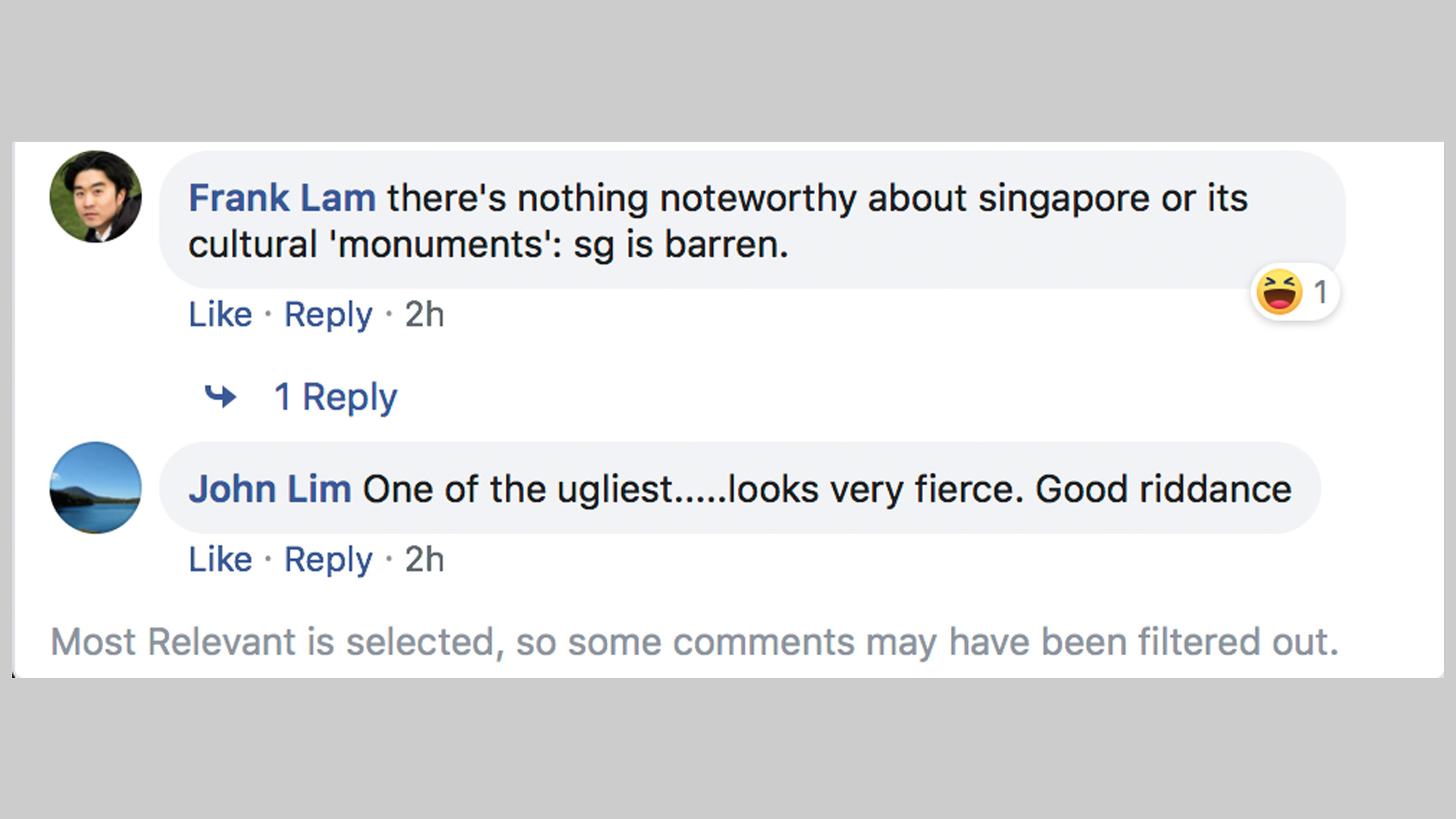 And to be frank… the Merlion doesss look a little dirty and old, but we don't think it warrants that much hate.
We found this comment that really hits the nail on the head: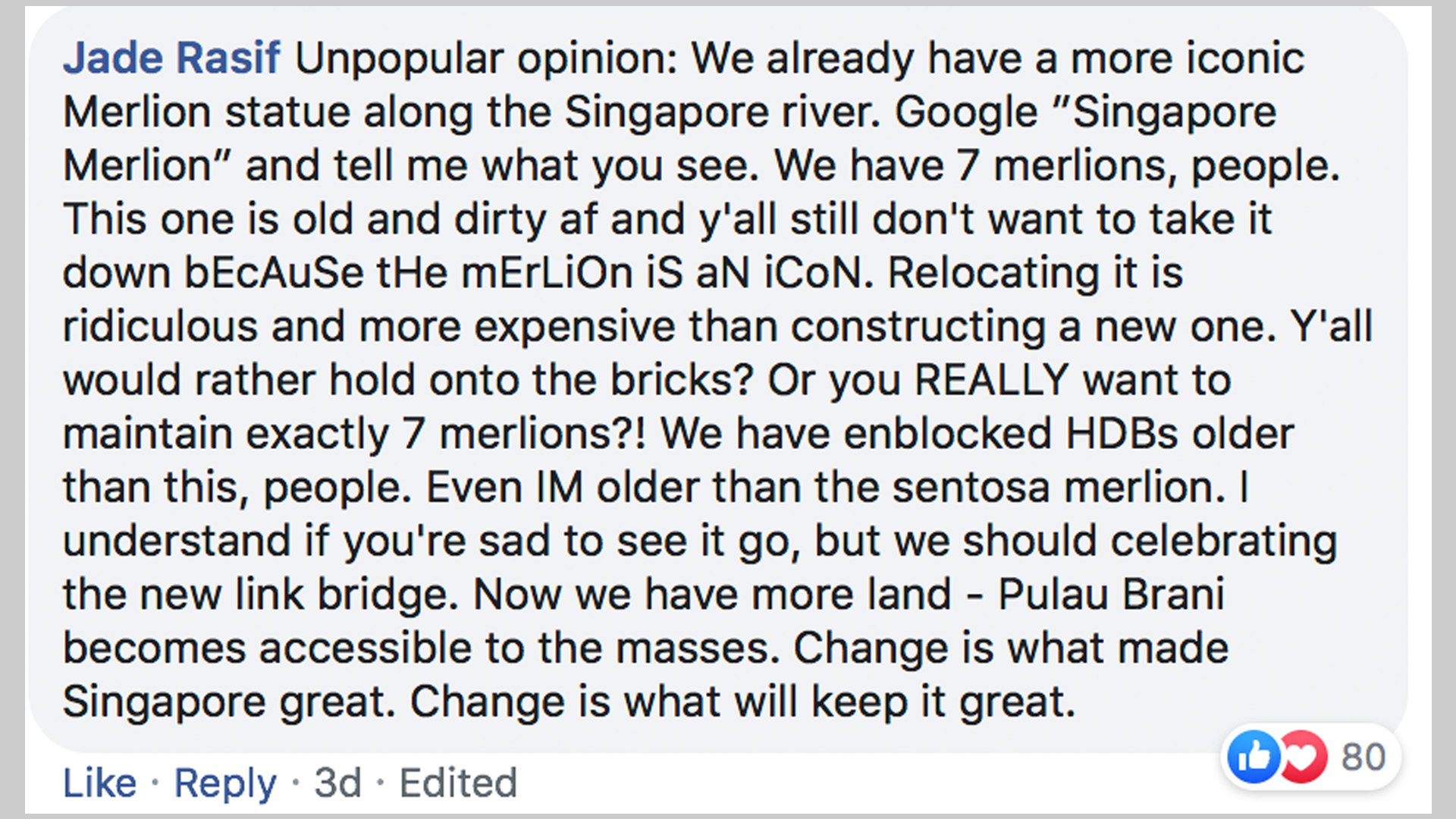 Why be sad dwelling on something you can't change when you can be happier looking on the bright(er) side of things?
Anyways, whether you're on Team Merlion or Team De-mer-lition, it would still be nice to give this old friend a final visit, just for old time's sake.
Which is why the commemorative event hosted by One Faber Group is the perfect opportunity to do so. From now till 20 Oct, there will be a special edition of the Sentosa Merlion's light and sound show, plus a host of other exciting activities such as interactive displays, and cute merlion-themed merchandise.
The best part: Singaporeans and PRs get a 50% discount. Eh, don't say bo jio ah! Plus, be a filial child and bring your parents: those aged 60 and above can enter F.O.C! What's not to love about that?
[If 50% off = X] and [> 60years old = X], what is X?
X = Shiok lah!
For the latest updates on Wonderwall.sg, be sure to follow us on TikTok, Telegram, Instagram, and Facebook. If you have a story idea for us, email us at [email protected].