KAWS:HOLIDAY Exhibition Resumes, But What's Next For Float @ Marina Bay?
Aaand... it's back on again. Of KAWS happy lah!
The court order to stop the KAWS:HOLIDAY exhibition from taking place has been lifted.
Earlier, an injunction obtained by The Ryan Foundation (TRF) - a non-profit organisation owned by Singapore collectors Ryan Su and Adrian Chan that promotes arts awareness and appreciation - was issued on the afternoon of 13 Nov to AllRightsReserved Limited (ARR), the Hong Kong organiser of KAWS:HOLIDAY, to stop the exhibition from happening.
In the court order, The Ryan Foundation (TRF) - a non-profit organisation owned by Singapore collectors Ryan Su and Adrian Chan that promotes arts awareness and appreciation - accused ARR of breaching confidentiality and intellectual property rights.

Two years ago, TRF had allegedly started conversations with ARR to introduce these giant inflatables into Singapore - but the venture was canned as the two parties didn't reach a consensus.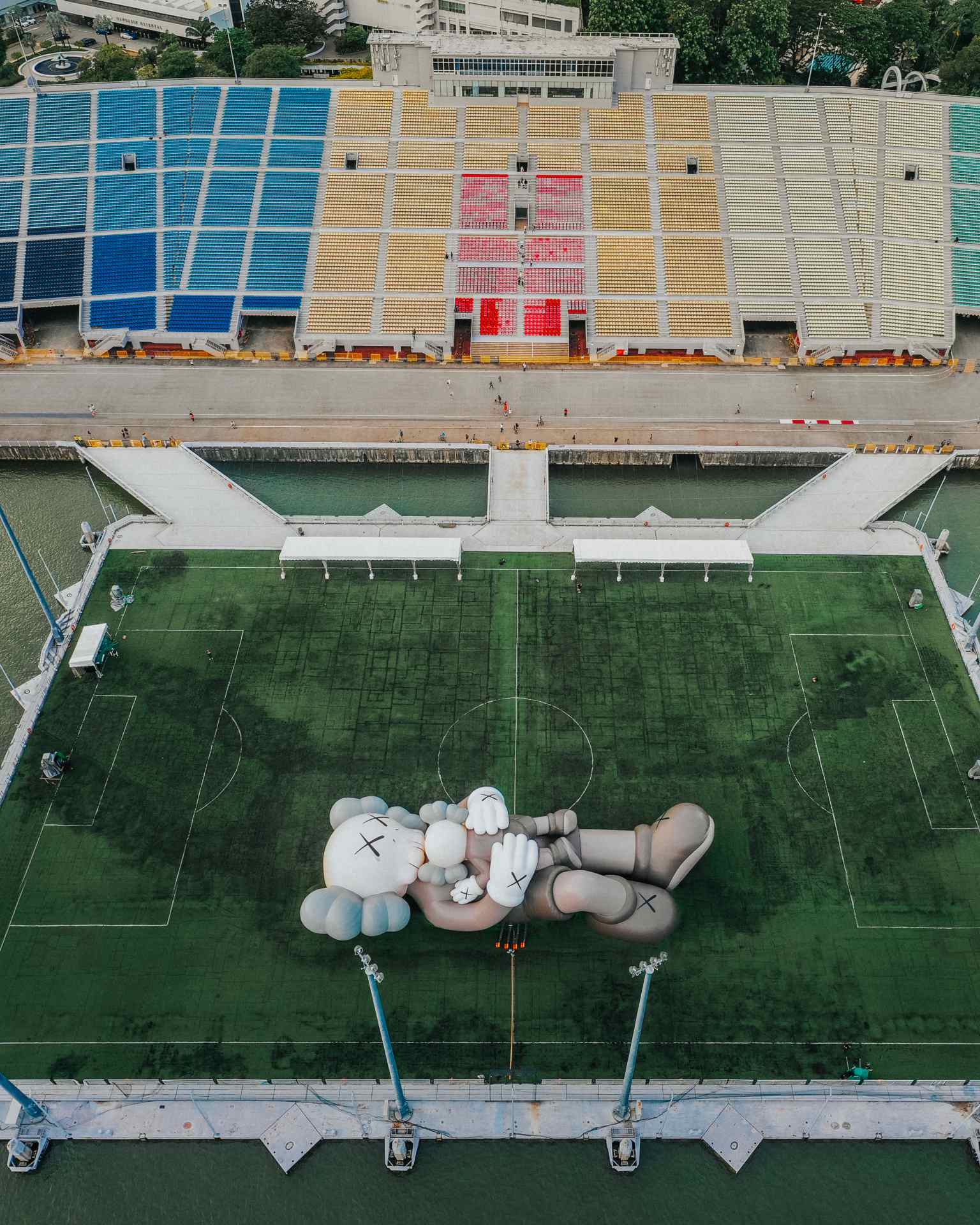 The art sculpture entitled "KAWS:HOLIDAY" is a 42m inflatable portrayal of artist KAWS' signature character COMPANION and its mini-me, and will be on display at The Float @ Marina Bay until 21 Nov 2021.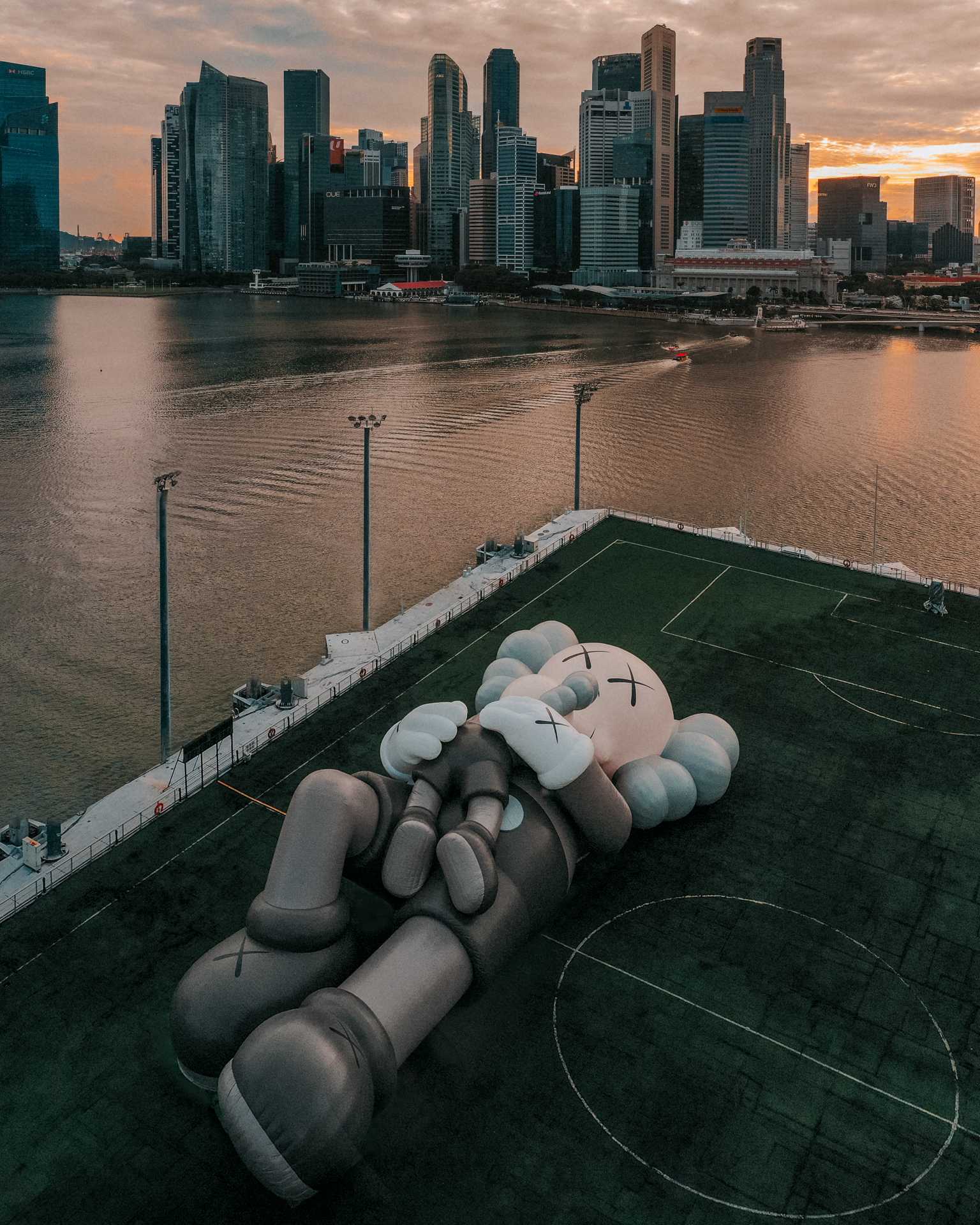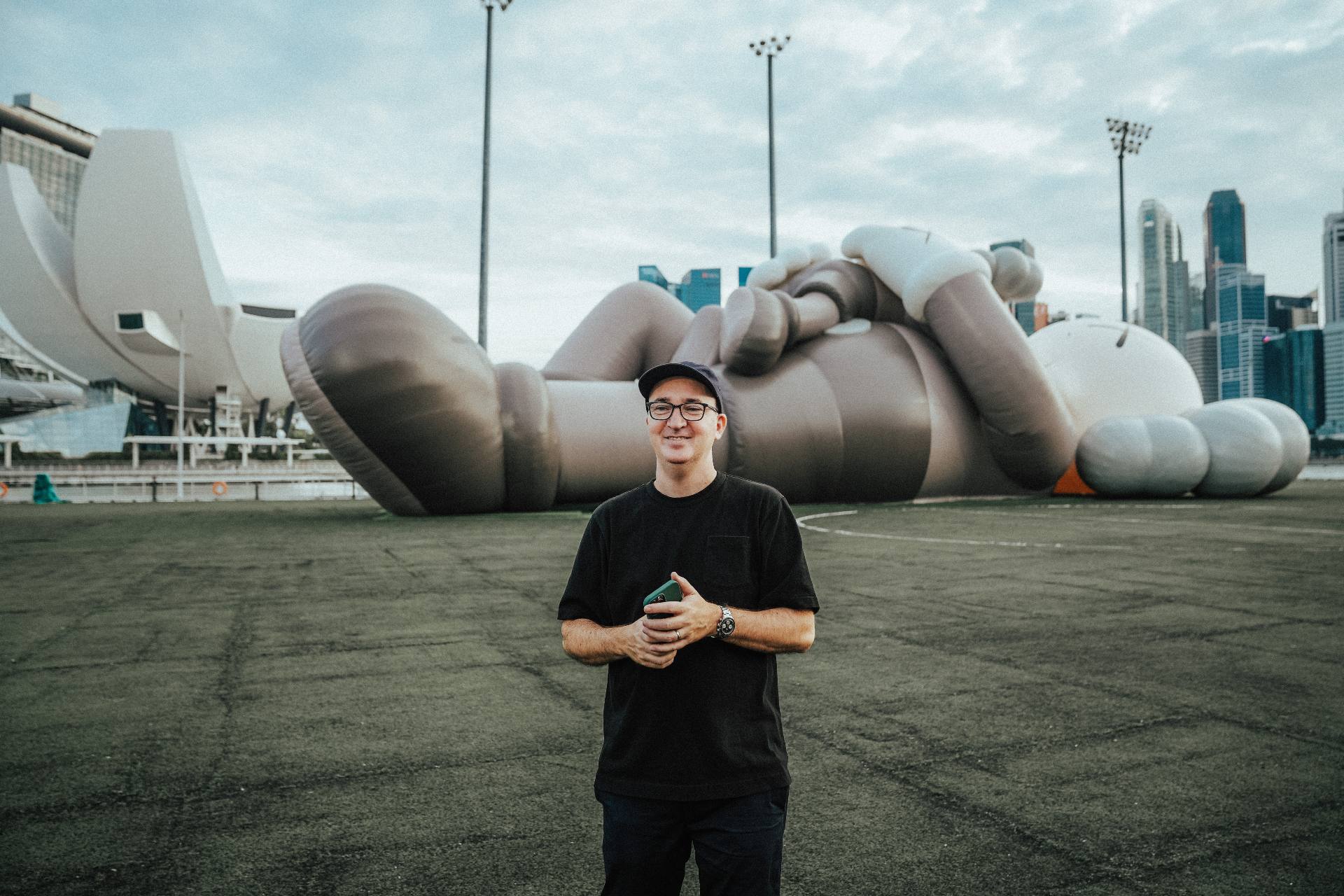 KAWS aka Brian Donnelly, is the 47-year-old artist behind the characters with the crosses for eyes that everyone wants a piece of.
Entitled "KAWS:HOLIDAY", the project has made stops in Seoul, Taipei, Hong Kong, Japan, the United Kingdom, and - get this - in outer space (yes, this actually happened) before landing on our shores.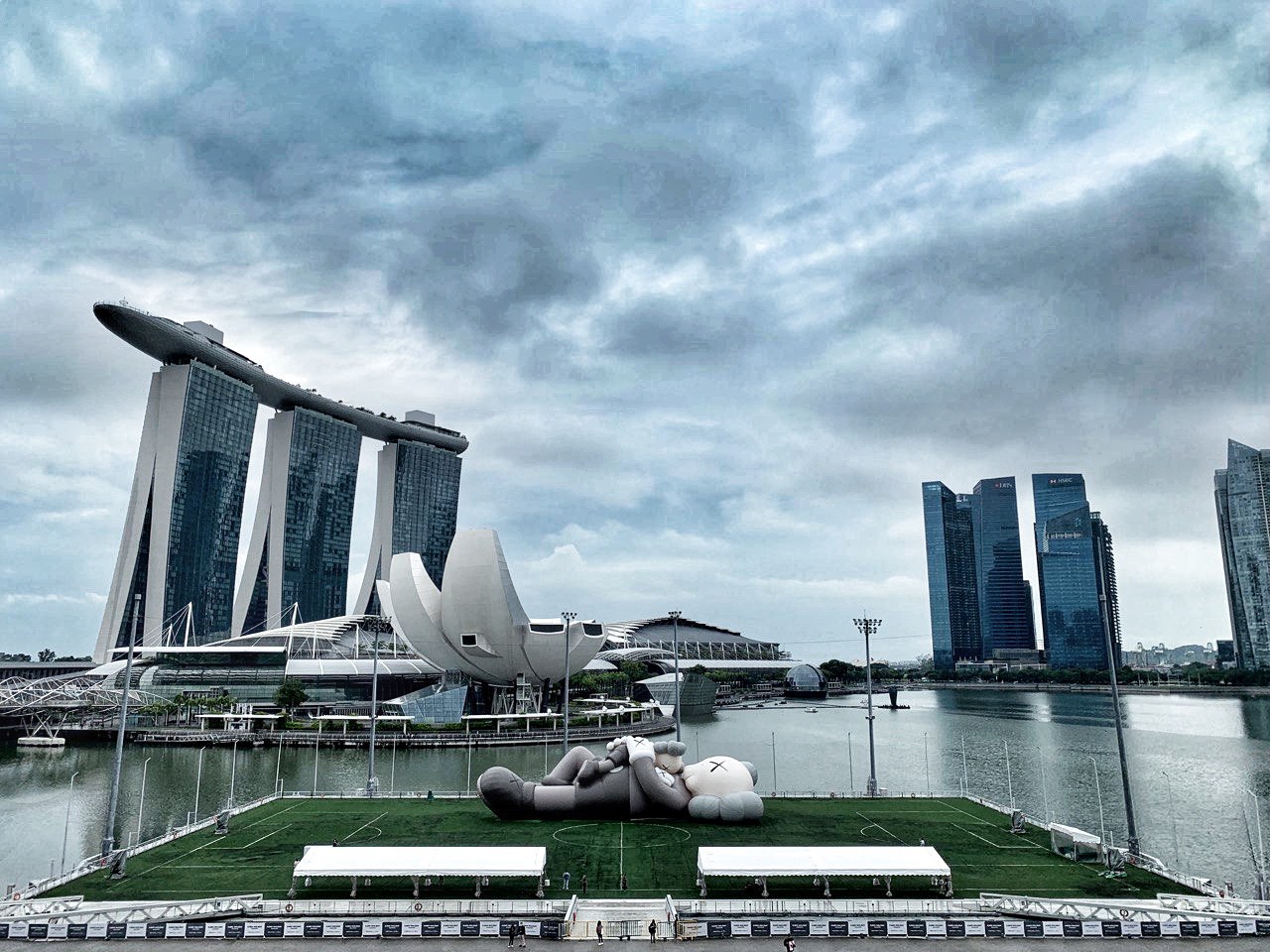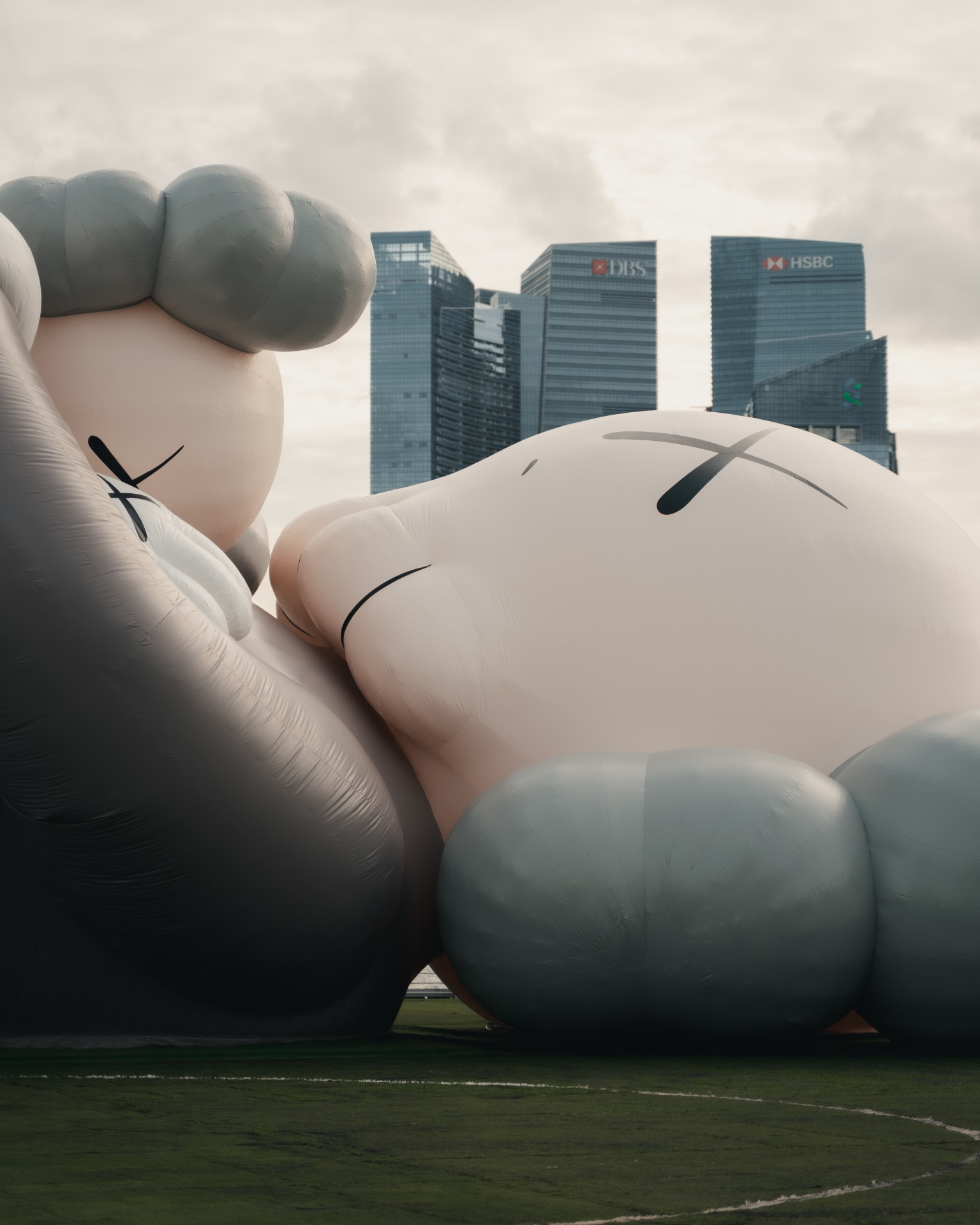 "KAWS:HOLIDAY" will be the last major event at The Float @ Marina Bay before work begins on the venue to redevelop it into NS Square.

---
Phases of The Float @ Marina Bay
The Float @ Marina Bay began life as a temporary venue for NDPs while our new National Stadium was under construction.
The biggest floating platform in the world spans 120m x 83m (about 5% bigger than a football pitch) and is able to hold up to 7,000 people, or 200 tonnes without wobbling.
Here are some of the iconic events that have been held at The Float @ Marina Bay:

2007: First NDP on the Floating Platform
The Float @ Marina Bay was completed in April 2007, just in time for that year's NDP!
In an interview with The Straits Times, COL Teo Jing Siong, the first NDP chairman, said he had to convince everyone that the floating platform would be strong enough, especially since we were the first in the world to build such a buoyant structure. Majulah Singapura!
Singapore 2010: Relive the Opening Ceremony of the 1st ever Summer Youth Olympics http://www.youtube.com/olympicsingapore2010#p/u/15/AJq8GaPOeEI

Posted by Olympics on Sunday, 15 August 2010
2010: Summer Youth Olympics
The Float @ Marina Bay hosted the opening and closing ceremonies of the 2010 Summer Youth Olympics, the first-ever Youth Olympic Games.
2012: SM Town Live World Tour III
"Gee gee gee gee, baby, baby baby" - Girls Generation, along with other K-Pop stars TVXQ, Super Junior, Shinee, BoA, Kangta, f(x), and EXO performed live to 18,000 fans.
2021: 10th and final NDP
We bid farewell to The Float @ Marina Bay as a nation at this year's NDP held twice - on 9 August and 21 August. With a focus on the Singapore Spirit, this year's affair featured fully animated films made right here on our little red dot, as well as not one, but three original NDP songs.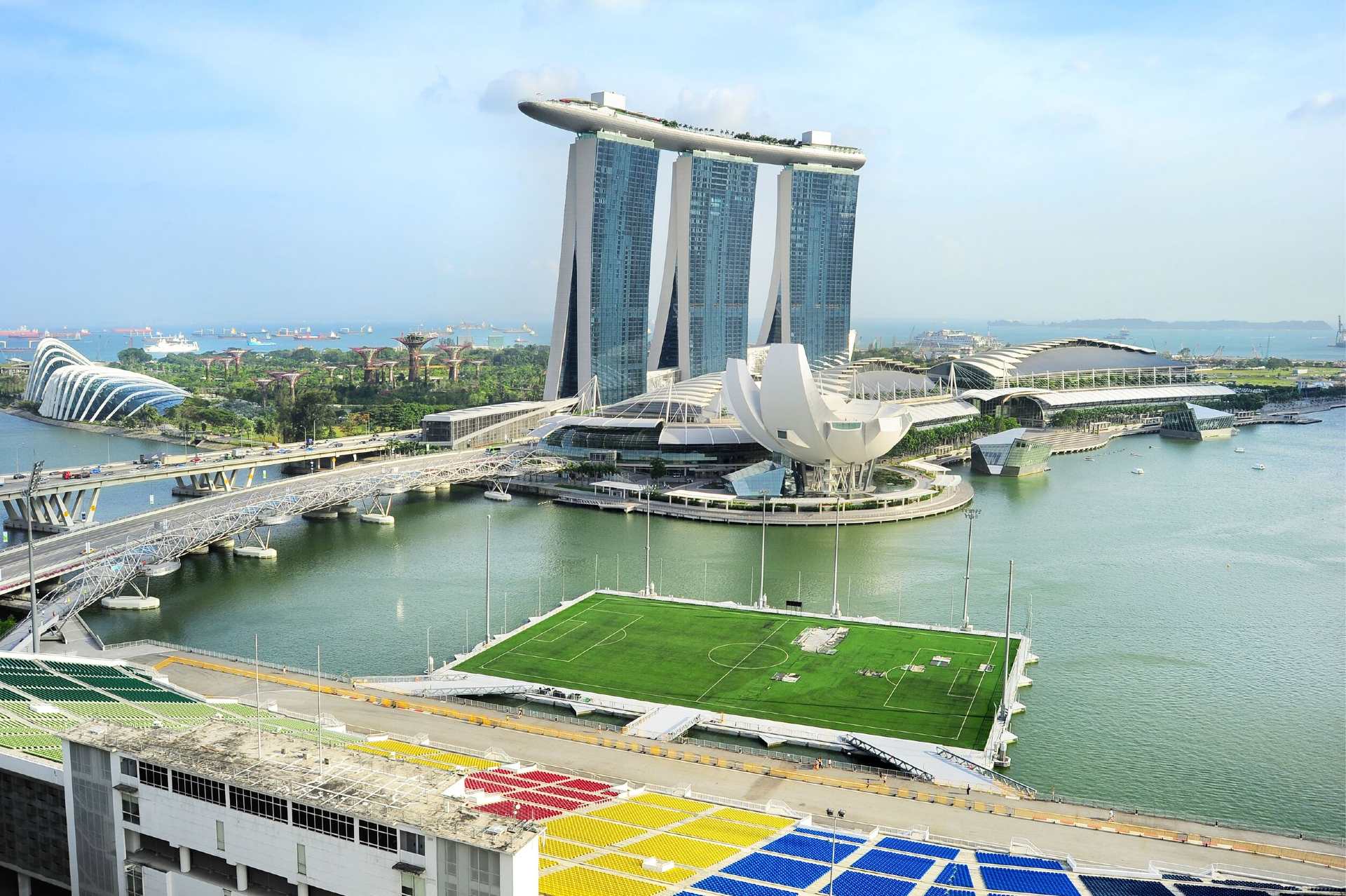 Got people play football here?
Interestingly, no professional football games have been played here. But the venue has hosted a few amateur matches and training sessions for junior soccer players - were you one of the lucky ones to have scored here with MBS in the background?
NS Square

In my National Day Message, I shared some artist impressions of the upcoming NS Square, which will replace the current Float@Marina Bay. Ministry of Defence, Singapore (MINDEF) has made a video to give a better idea of what the new space will look like, and how future NDPs may be celebrated there. Do share in the comments what you think of the design. – LHL (Video by MINDEF / Ministry of National Development)

Posted by Lee Hsien Loong on Tuesday, 11 August 2020
March 2022: Work begins on NS Square
According to Prime Minister Lee Hsien Loong, the NS Square will become a "red dot" and central focus of downtown Singapore. And our PM wasn't kidding, it really is a big red dot.
The floating stage makes way for a permanent stage deck, with grandstand seating for 300,000 people.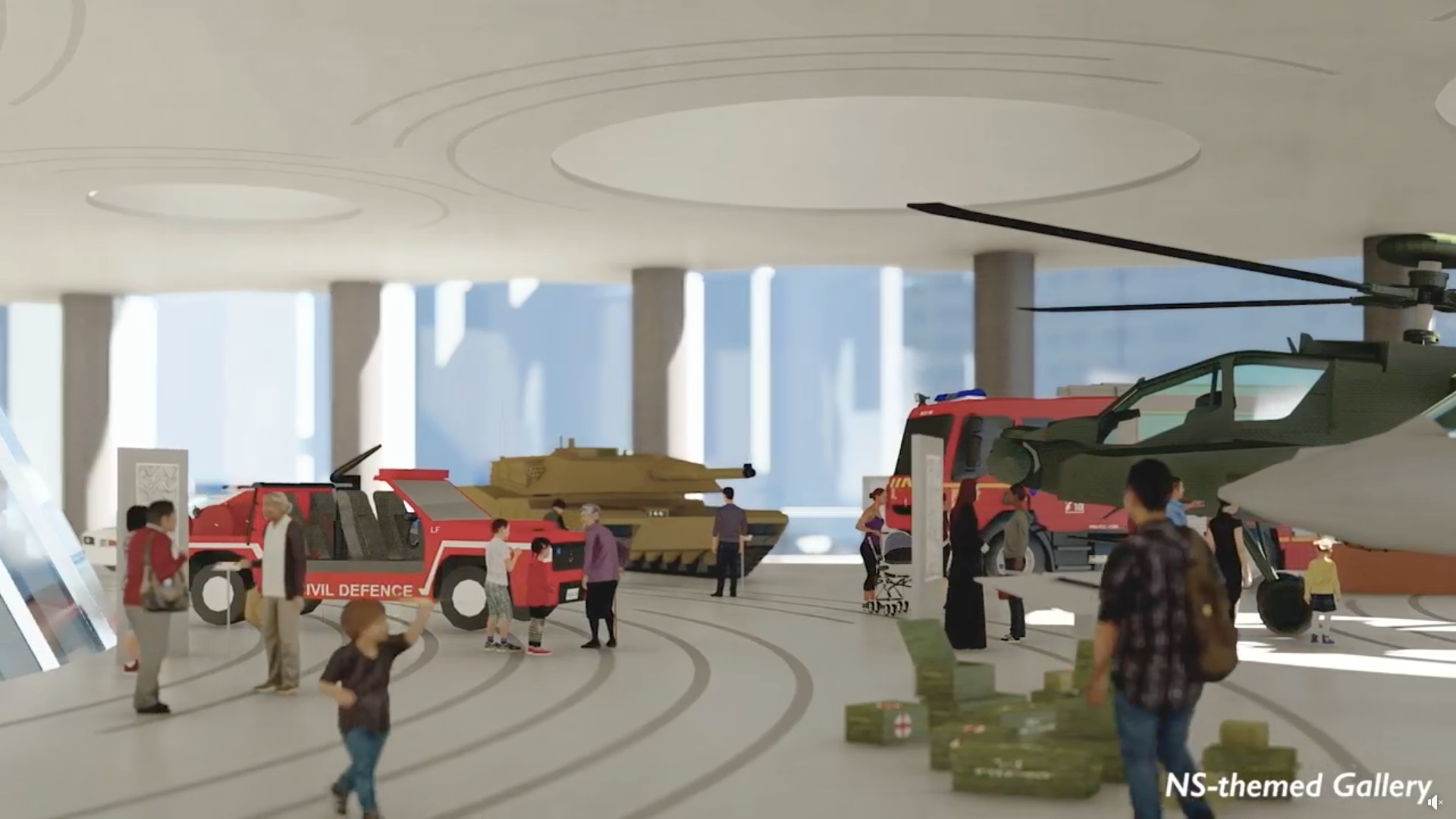 NS Square will have a gallery to showcase Singapore's National Service story and to honour the contributions of national servicemen past and present from the SAF and Home Team. Hormat!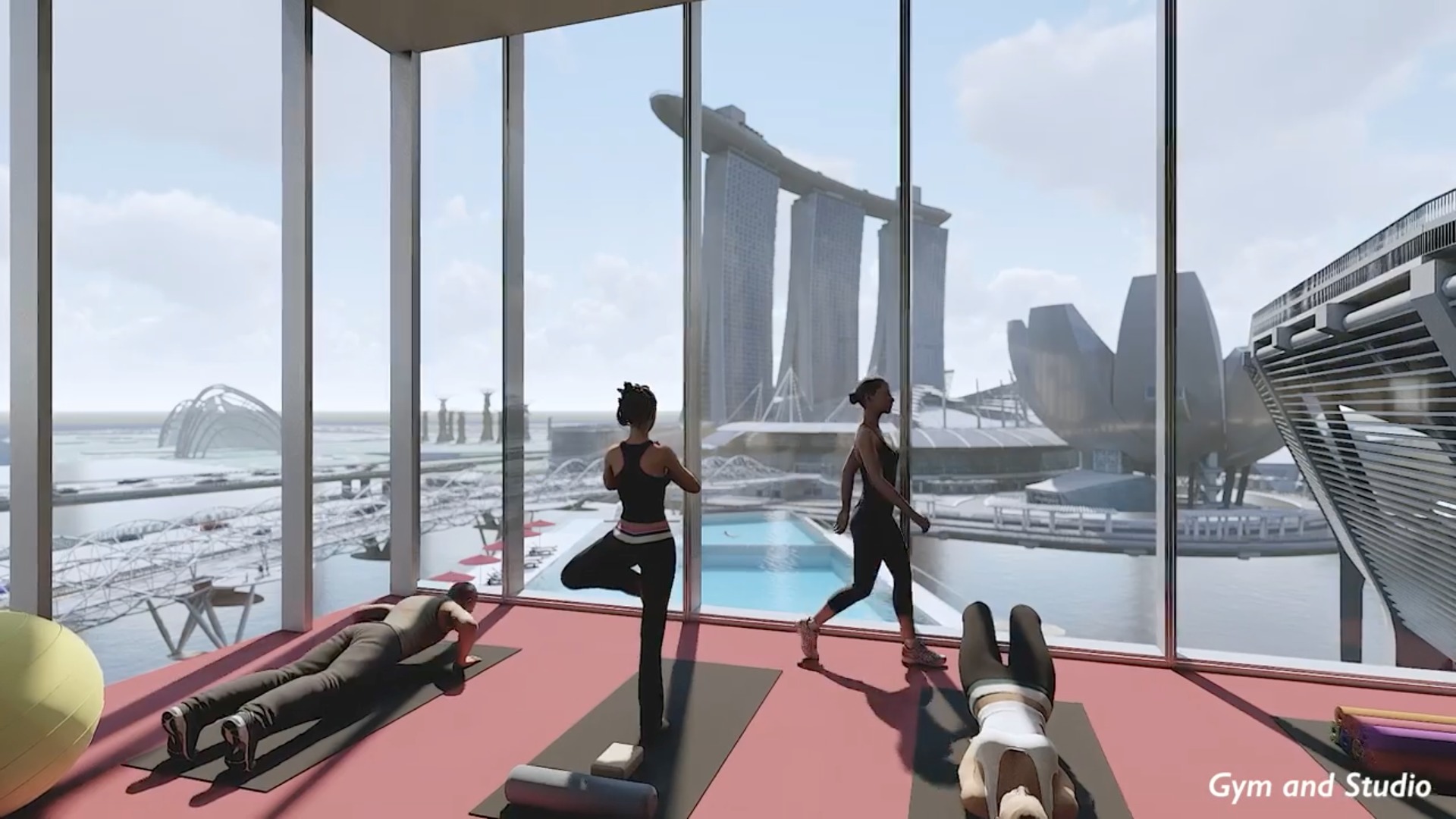 There will be a gym, swimming pool, and water sports facilities for dragon boating, canoeing, and kayaking.

Besides future NDPs, stay tuned for community events and other joyous proceedings such as River Hongbao and the new year countdown.
But first, shoo, COVID. Shoo!
For the latest updates on Wonderwall.sg, be sure to follow us on TikTok, Telegram, Instagram, and Facebook. If you have a story idea for us, email us at [email protected].