Happy 2nd Birthday To Our Not-So-Little Panda Cub Le Le!
Can you believe that our baby panda is no longer a baby? River Wonders' panda cub Le Le turns 2 years old today. Here's a look back at the milestones this adorable cutie has achieved so far.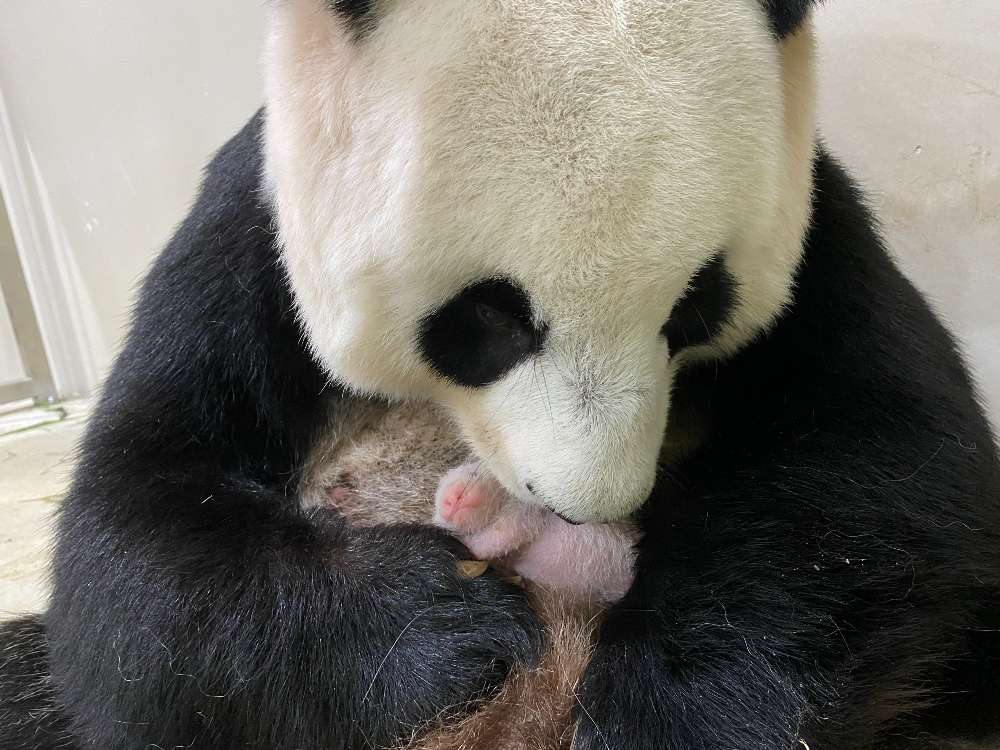 IMAGE: MANDAI WILDLIFE GROUP
14 August 2021: Giant panda Jia Jia gives birth at 7.50 am to a tiny, pink and hairless panda baby weighing a mere 200g. This panda baby was conceived via artificial insemination after natural mating proved unsuccessful.
10 September 2021: Daddy Kai Kai has an early birthday celebration for his 14th birthday (actual date: 14 September), which doubled as a gender reveal party for his new offspring. Kai Kai climbs a tree and opens a special gift to release blue confetti, revealing that the panda baby is a boy.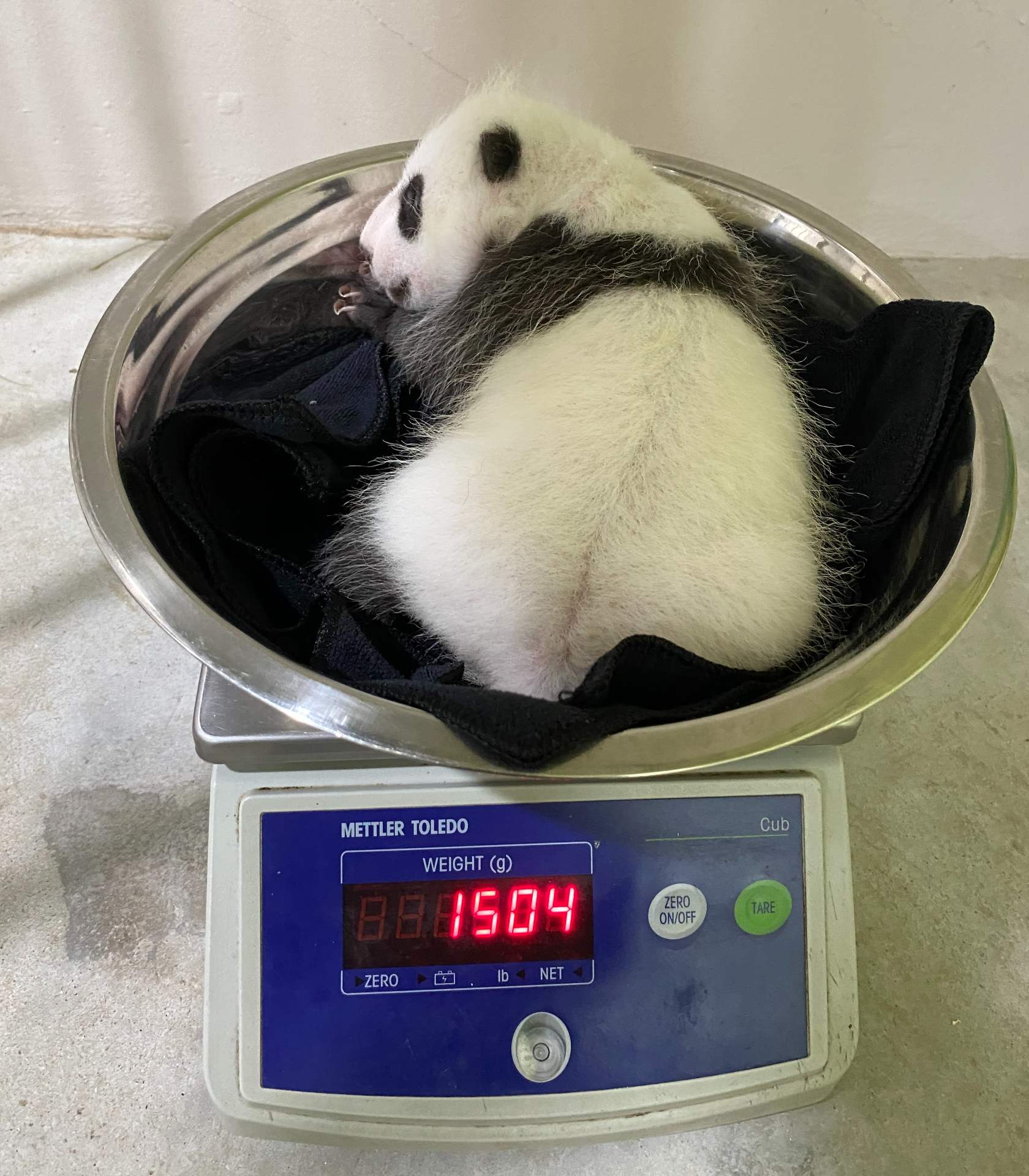 IMAGE: MANDAI WILDLIFE GROUP
15 September 2021: The 33-day old panda baby has grown to a healthy weight of 1.504kg.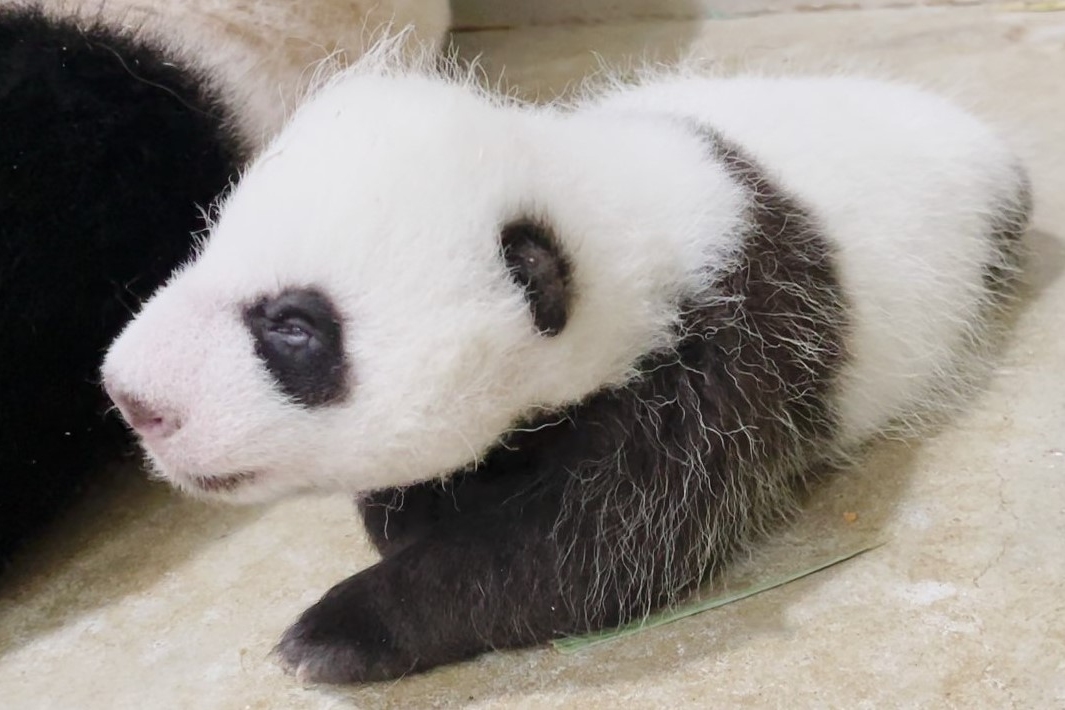 IMAGE: MANDAI WILDLIFE GROUP
22 September 2021: Nearly a month and a half after his birth, the panda cub opens his eyes for the first time, ready to see the world around him.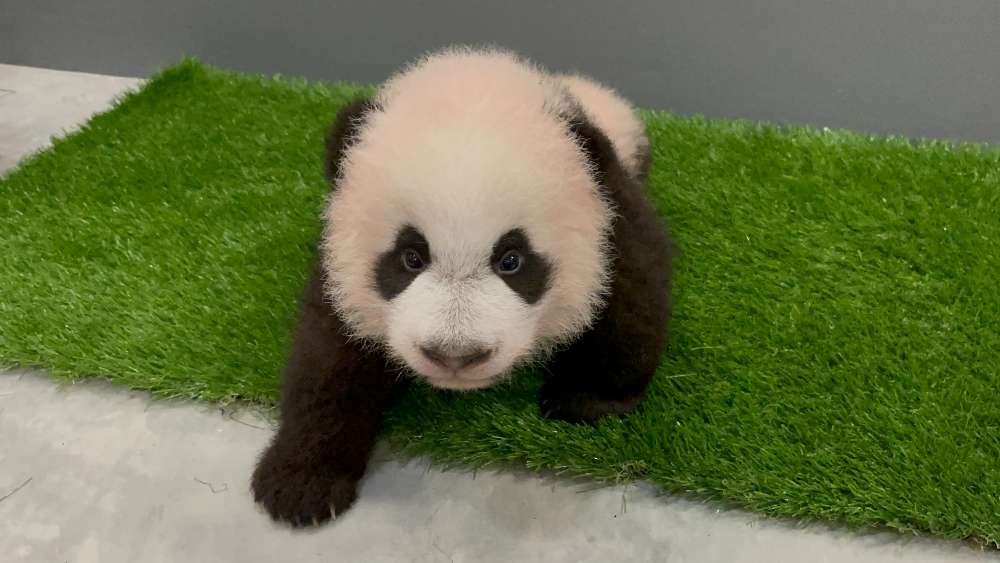 IMAGE: MANDAI WILDLIFE GROUP
21 November 2021: At 100 days old, the panda cub now weighs 6.36kg (more than 30 times his birth weight!), measures 67cm long, and has a mouthful of baby teeth. He's also able to crawl-walk, with his first steps having been documented by keepers on Day 89 (10 November 2021).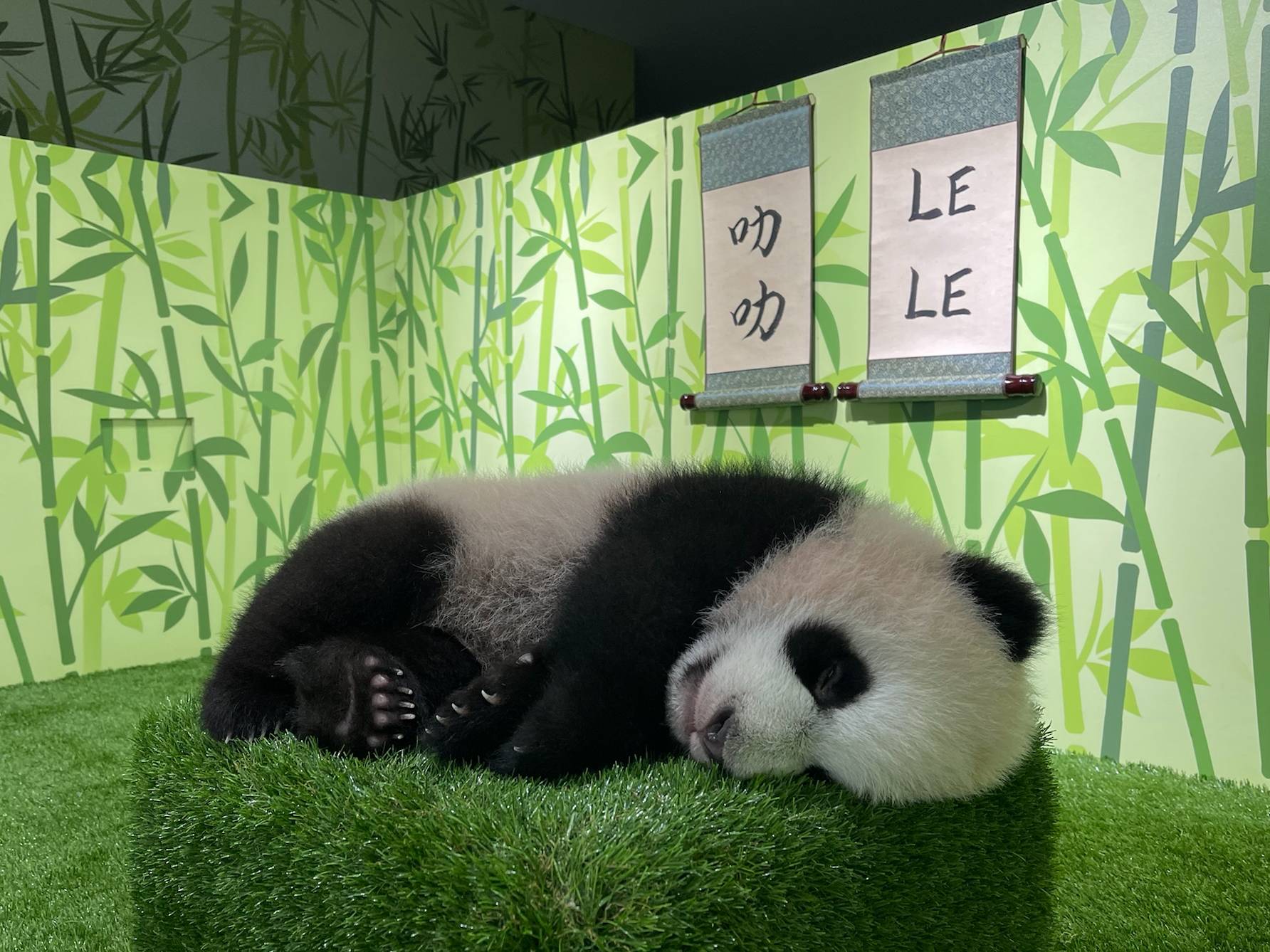 IMAGE: MANDAI WILDLIFE GROUP
29 December 2021: The panda cub's official name, Le Le (叻叻), is jointly unveiled by Deputy Prime Minister and Coordinating Minister for Economic Policies Heng Swee Keat, and Vice Premier of the People's Republic of China Han Zheng.
The winning name was voted for by the public out of a shortlist of five names: Hong Hong (宏宏), Xin Le (新乐), Xin Yang (新阳), Xin Yuan (新缘), and, of course, Le Le.
Amassing more than 31,000 of the over 64,000 votes sent in by the public, the name Le Le comes from "Shi Le Po" (石叻坡), the ancient Chinese name for Singapore. it was a transliteration of the Malay word "selat", which means "straits", referring to our geographical location.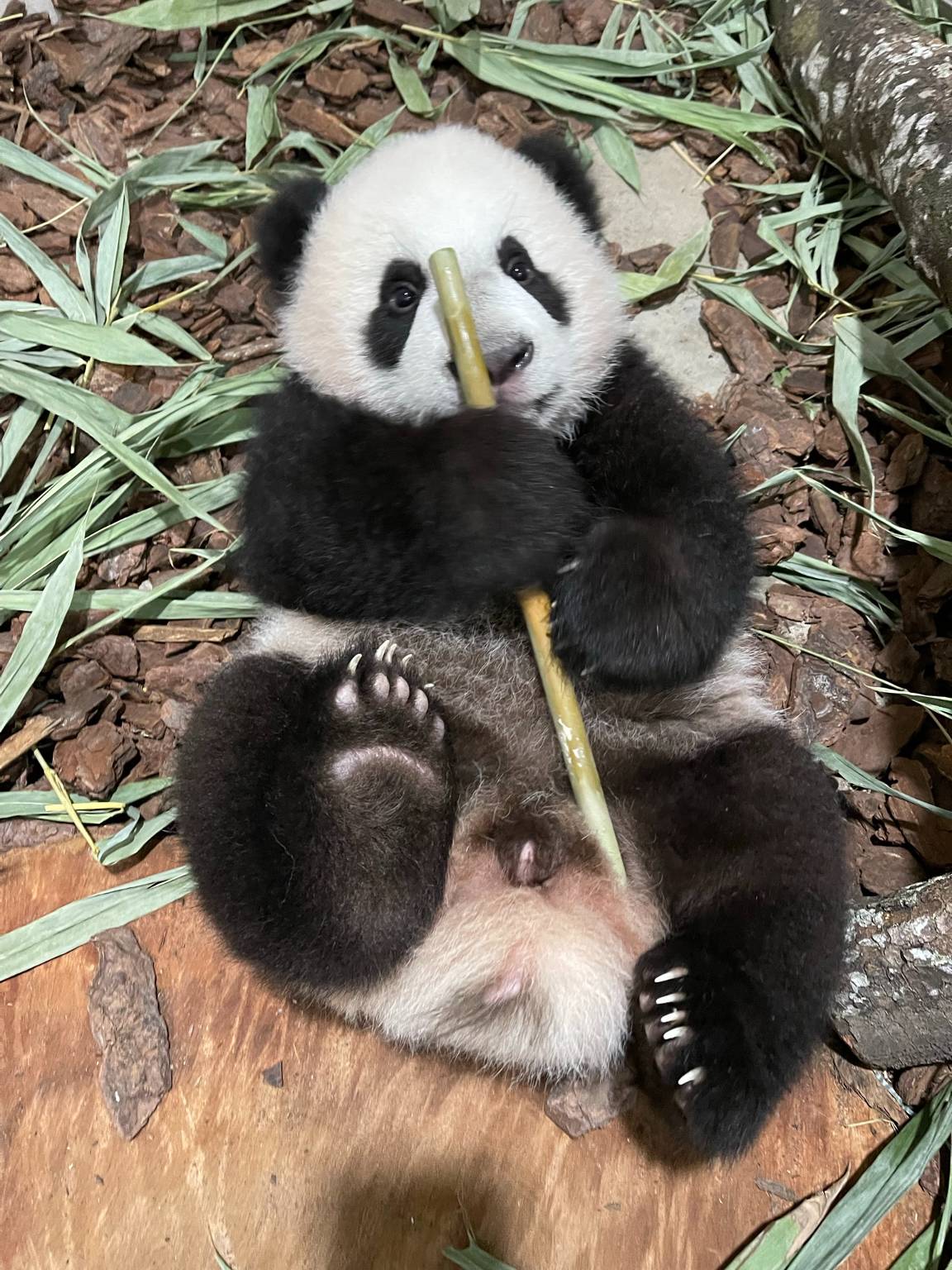 IMAGE: MANDAI WILDLIFE GROUP
27 January 2022: To hone his motor skills, Le Le now has a "jungle gym" in his den, made with strategically-placed logs to help him build his strength and train him to climb. In addition, his keepers have been introducing him to new textures and shapes through various enrichment toys.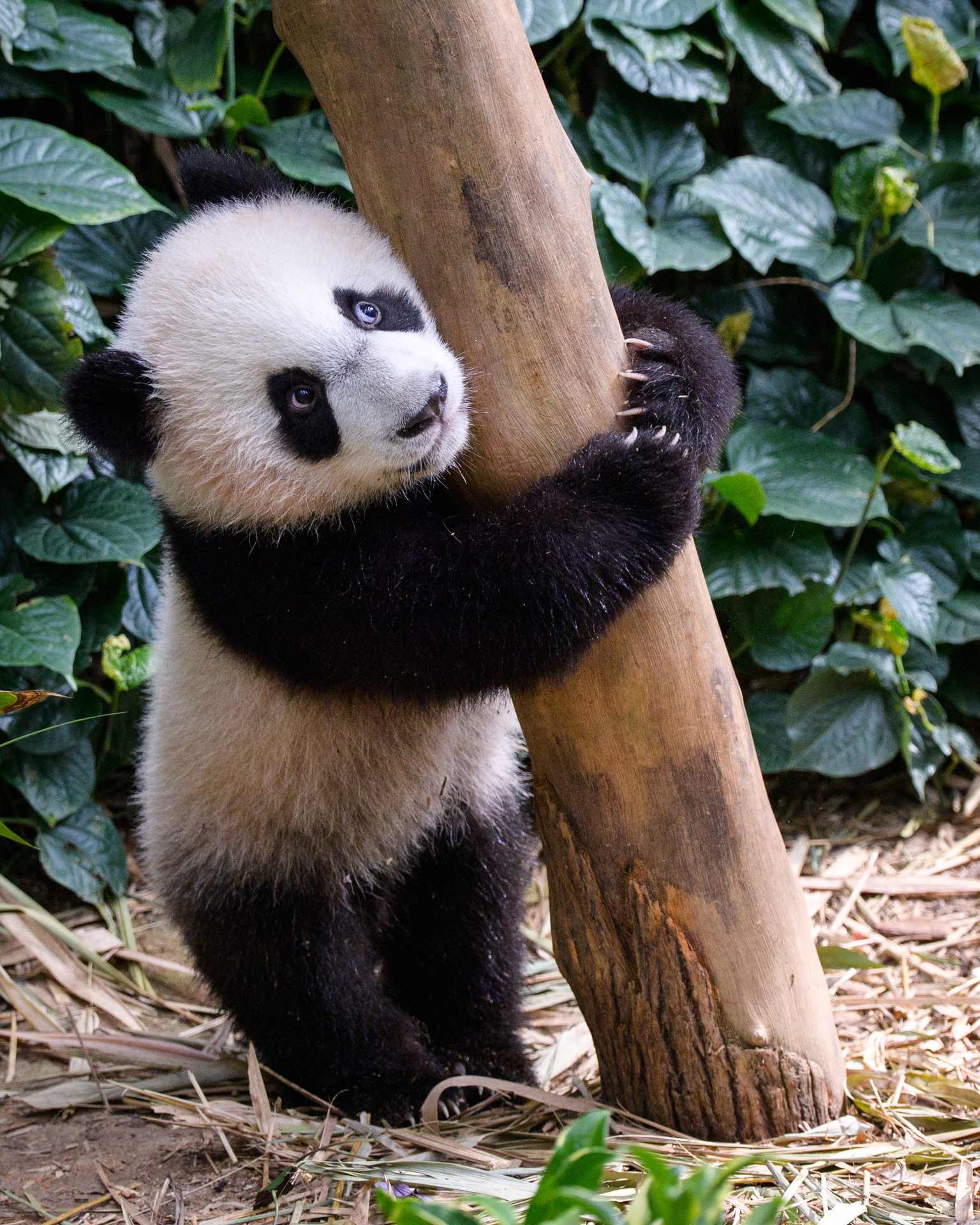 IMAGE: MANDAI WILDLIFE GROUP
10 March 2022: Welcome to the world! Le Le officially debuts in the main exhibit, which has been "baby-proofed" for his safety. For instance, the exhibit's water area has been drained and padded with leaves and pine bark chips.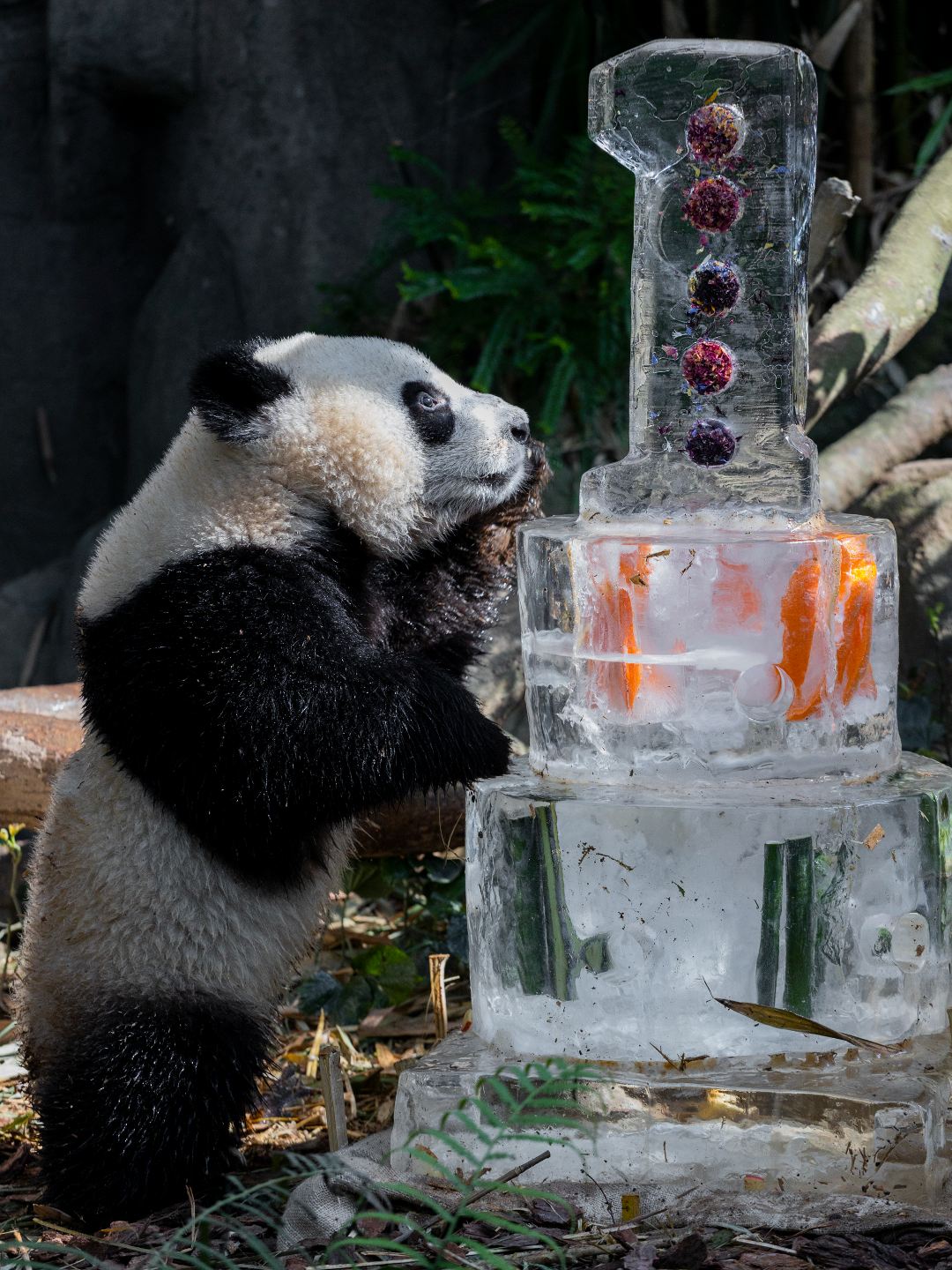 IMAGE: MANDAI WILDLIFE GROUP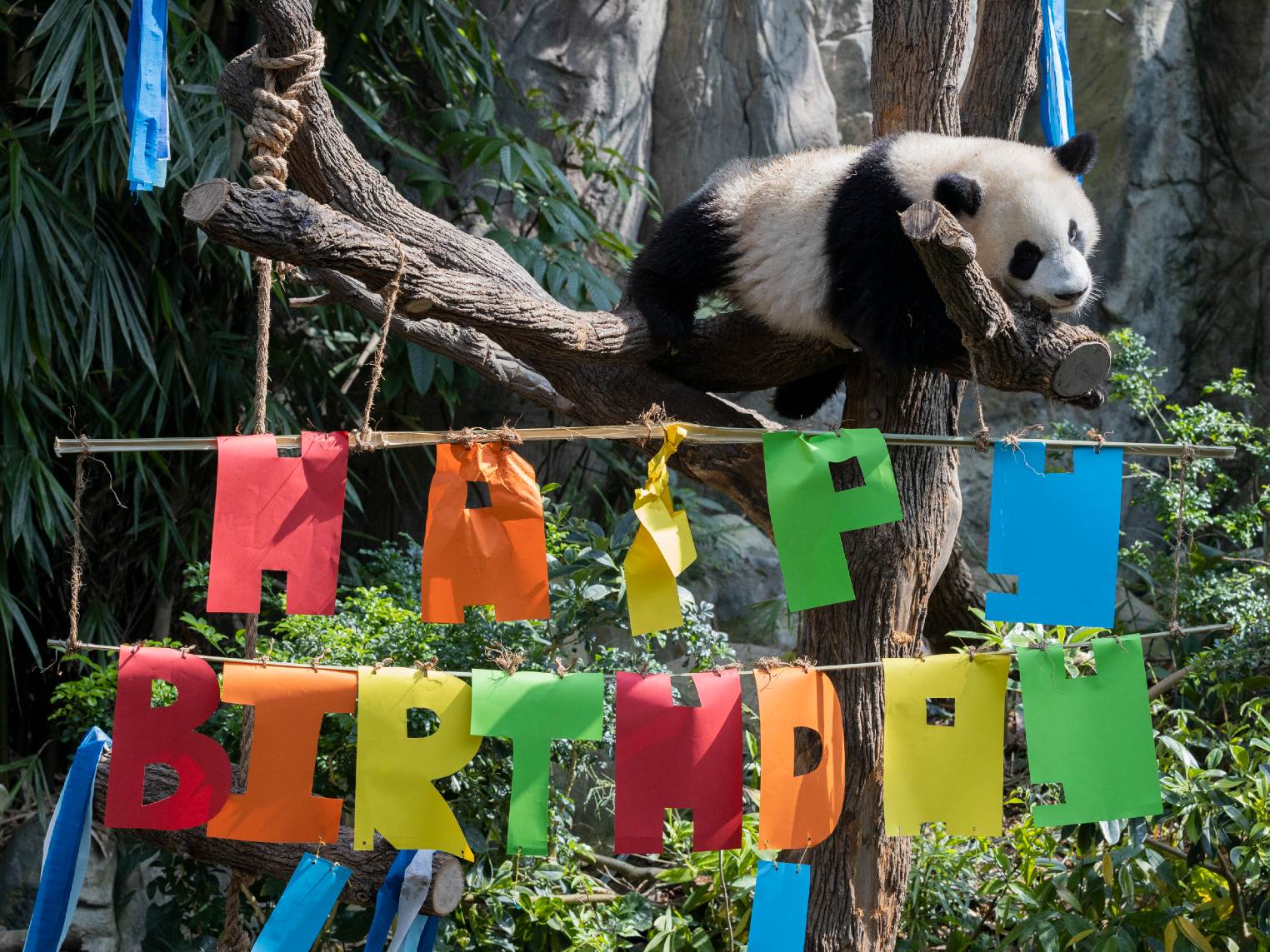 IMAGE: MANDAI WILDLIFE GROUP
14 August 2022: Le Le turns one! The 33kg cub celebrated his first birthday on 12 August with a stunning three-tier ice cake embedded with carrots, bamboo and edible flowers, and topped with apple slices.
2022 to 2023: Le Le grows leaps and bounds, while remaining inquisitive with a penchant for food. He particularly enjoys lounging on his back while munching on bamboo, just like his dad Kai Kai.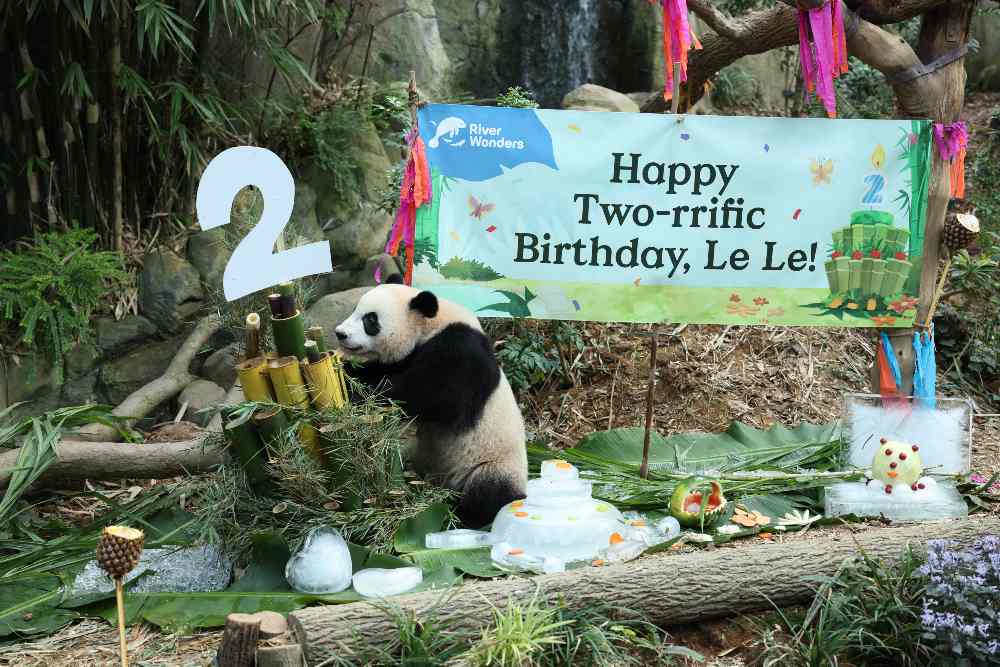 IMAGE: MANDAI WILDLIFE GROUP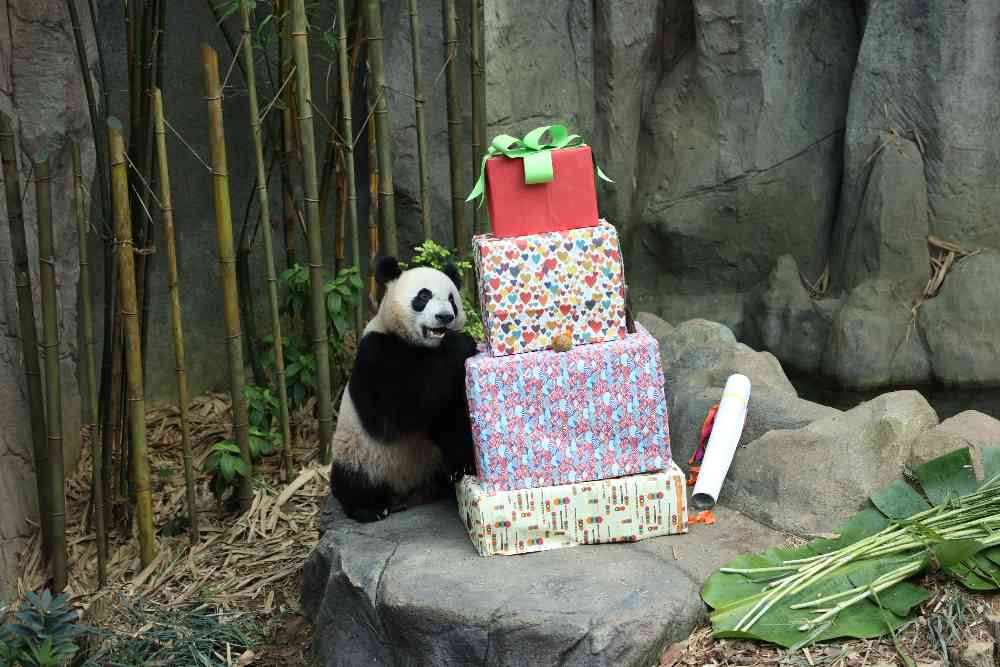 IMAGE: MANDAI WILDLIFE GROUP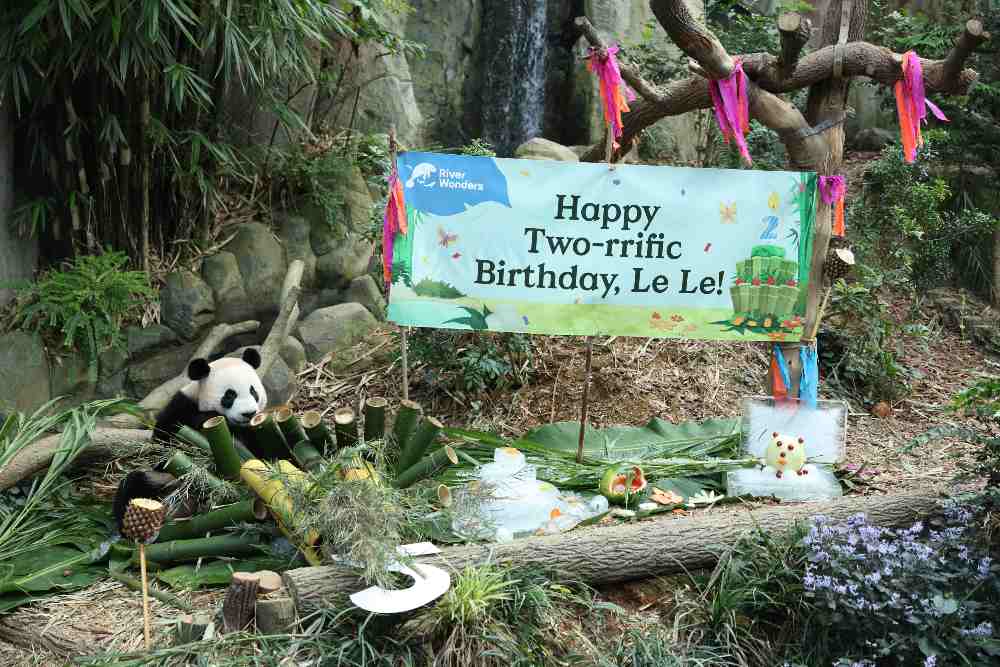 IMAGE: MANDAI WILDLIFE GROUP
14 August 2023: It's Le Le's birthday again! He now weighs a whopping 65kg and has begun showing signs of independence, such as eating, resting and playing away on his own away from mama Jia Jia.
At his second birthday celebration today, Le Le enjoyed an enormous bamboo cake, as well as a buffet of special treats like sugarcane, sweet potatoes, grapes and peaches, placed on banana leaves and ice blocks.
He also got to unbox his presents, which were filled with yummy bamboo shoots. To top off the celebrations, there was a confetti of straw, hay and wood shavings for him to play with.
---
What's next?
As Le Le continues to become independent, he will eventually separate from Jia Jia entirely. To assist Le Le and Jia Jia safely through this separation, the animal care team has been conditioning Le Le to enter a new private den segregated from Jia Jia's which will empower him to live apart from her when the time comes.
In the coming months, full separation is expected to occur, after which Le Le and Jia Jia will timeshare their exhibit at the Giant Panda Forest. You'll be able to see Le Le from 10am to 2pm and Jia Jia from 2pm to 6pm.
For the latest updates on Wonderwall.sg, be sure to follow us on TikTok, Telegram, Instagram, and Facebook. If you have a story idea for us, email us at [email protected].