Can't Travel? Live Vicariously Lor: Maldives Edition
In this Live Vicariously series, we'll visit some of the world's top places as seen through the eyes of other travellers and help you plan for future holidays like a true kan cheong Singaporean
This week, a commentary by aviation expert Brendan Sobie put Maldives on my mind. In it, he proposed that Singapore open its first leisure travel bubble with the Maldives, that floating republic of 1,200 islands in the Arabian Sea.
Why Maldives? According to Sobie, it has the perfect set-up for a travel bubble pilot programme - not only are there direct flights, travellers also technically don't have to pass through the capital, Malé, where the majority of the country's COVID-19 cases have turned up.

Instead, they could travel by boat or seaplane directly to their resorts, from either Velana or Gan airports. And if some resorts were exclusively allotted for Singapore visitors, this would create a sort of sealed bubble; a safe way as any for tourists to move between two countries.
Apart from the fact that we'd be travelling from Singapore to another place full of Singaporeans (probably not quite anyone's idea of escape, but better somewhere than nowhere, right?), this actually sounds quite appealing. And in terms of where to stay, we'd get plenty of choice: By the end of October, about 94% of the Maldives' resorts would have reopened to the public, its marketing and PR corporation says.
In fact, the rich and famous are already treating the place as a safe holiday haven to plonk their billionaire butts on - just look at pop star Shakira and her footballer husband Gerard Pique vacationing there now...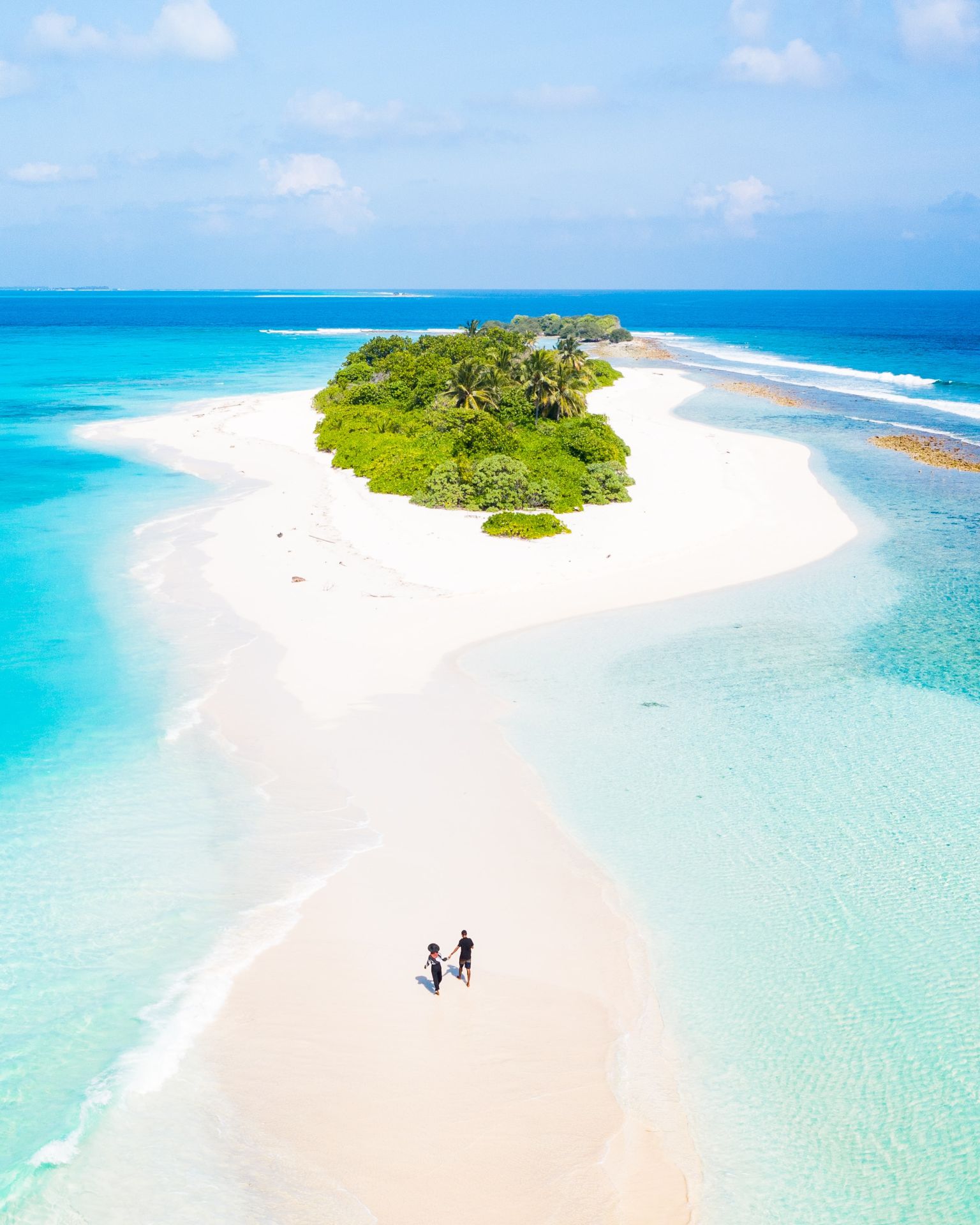 DESTINATION MALDIVES
Tourism is the largest industry in the Maldives, with a whopping third of its GDP and 90% of government tax revenue coming from tourism. So you could say this is a place that's dedicated itself to the art of the vacation.

The archipelago - the flattest and lowest-lying in the world - is home to 156 resorts, many of them ultra luxurious, although guesthouse tourism is growing. No wonder this is one of the top destinations Singaporeans are planning to visit once we can travel again, going by Expedia data. (Interestingly, while many consider the Maldives a romantic destination, the Maldivian divorce rate is the globe's highest…)
Of its 1,200 islands, about 800 are still uninhabited, creating an untouched paradise for tourists to explore. And nearly every island is fringed with fine, white sand coralline beaches, which are really rare - just 5% of the world's beaches are coralline, with the rest made of quartz.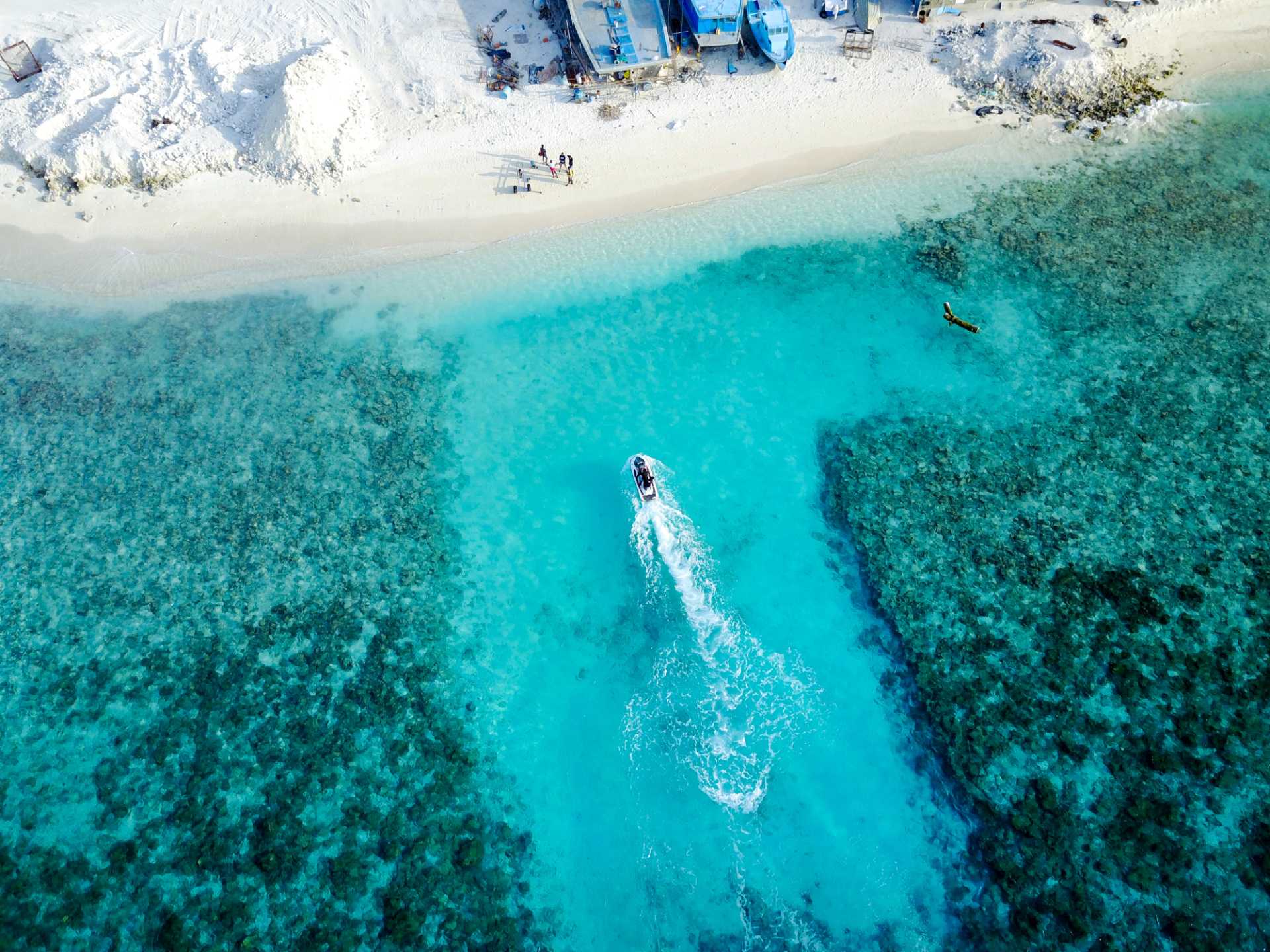 The cerulean blue waters around the islands are also sanctuaries for some of the most spectacular marine life on the planet, including the world's biggest fish: The whale shark, which can be seen all year round.
Already imagining holidaying in the Maldives via a travel bubble? Prep yourself by living vicariously through these travellers' videos in the meantime.
1. Arrival in the Maldives

It's easy to imagine your journey to your villa with this video by YouTuber Xavier Sagaert, better known as the Luxury Travel Expert. A doctor with a passion for travel, Sagaert documents his numerous trips weekly with detailed videos that highlight the main aspects of each leg. So when he calls a flight "the most beautiful flight in the world", you better believe it.

In the video, you can follow Sagaert on a seaplane flight from Male International Airport to the St Regis resort on the private Maldivian island of Vommuli. Find out what it's like inside the passenger lounge and the 19-passenger plane, and soak in the sights from the air before you land on a white sand beach and get greeted by an army of crisp-uniformed staff. Almost as good as being there yourself.
2. Diving with whale sharks
What's it like to dive with sharks the size of a school bus? If you haven't tried it already, this video by the dedicated Maldives diving channel ScubaTV will blow your mind.

It was filmed in September 2018 in Hanifaru Bay, which the channel says was one of the best months in terms of record numbers of whale sharks and manta rays showing up. Incidentally, the bay is also the biggest feeding hotspot in the world for giant manta rays the size of your living room carpet. P.S. if you don't dive, don't worry. Snorkelling will also get you awesome views.
3. Villa views
So this is a holiday where you're going to be spending most of the time in your room. Which means you need to make sure that room is worthy AF. Considering that the Maldives has around 800 registered accommodations - apart from resorts, that are also marinas, safari vessels, hotels and guesthouses - that can be tough.
But it usually boils down to two options (and your budget): An overwater villa, or a beach one. Before you decide, follow vloggers Trina & Pierre as they compare an ocean villa and one on the sand. It's a good thing you'll have months to save for your vacay.

For the latest updates on Wonderwall.sg, be sure to follow us on TikTok, Telegram, Instagram, and Facebook. If you have a story idea for us, email us at [email protected].