Yishun Is Lit - With Lightning: Singaporean Captures Amazing Storms There
When the sky darkens, the wind rises and distant lightning begins to flash, most Singaporeans adopt the same posture: hunched as though something is about to fall from the sky, we scuttle indoors, quickly bring in the laundry, and, for those of us fortunate enough not to be micromanaged at work or have classes to attend, curl up in bed and anticipate the ideal shiok stormy weather that's perfect for a glorious nap.
Well, that's not Paul Lee.
Instead, the 42-year-old business manager who works in healthcare sees an opportunity to capture the wonder of nature - he whips out his phone and opens the myENV app, a one-stop platform by the National Environment Agency.
In the app: information provided by the Ministry of Sustainability and the Environment that covers, among other things, air quality, dengue hot spots, recycling, and - for people like Paul - lightning activity near your location.
And lightning activity has been on the rise - there've been several storms recently, and while most of us were safely ensconced at home, here's what Paul was up to:
meet \ud835\udde6\ud835\ude02\ud835\uddfd\ud835\uddf2\ud835\uddff\ud835\udddb\ud835\uddee\ud835\ude04\ud835\uddf8 \ud83e\udd85, our fearless neighbor (tiny speck in the upper right corner of the picture) we usually only hear him...

Posted by Paul Lee on Sunday, 4 July 2021
We managed to catch up with Paul in between shots to ask him a, ahem, lightning round of questions:
When did you start having a fascination for lightning, and capturing these moments?
I'm an avid nature lover, and storms are part of the wider scope of natural events that fascinate me. It started back in 2017, when I was based overseas. We kept seeing lightning striking some structures outside the window, and I started wondering if there was a way to capture them.
How did you chance upon this technique to capture lightning bolts at the right moment? Or are you still refining the process?
At that time, I had with me a small Olympus camera. It had a special mode called Olympus Live Composite that allowed me to capture the lightning strikes with relative ease.
Since then, I have experimented with several methods of photographing lightning storms, including handholding the camera without a tripod.
You capture many lightning shots in Yishun. Do you live there or do you go there because it's a location with "good lightning"?
I live in Yishun, and capture most of the storms from my apartment. I personally think that the whole island has lightning storms, and anybody from anywhere in Singapore can enjoy these fantastic light shows. All they need is a high vantage point that has a good view, and is relatively safe.
What is your favourite lightning shot so far? And what was that moment like?
(Shown above) This is the most powerful storm I have ever encountered. It lasted well over 7 hours, and I only managed to capture this 65-minute segment of the storm. The shocking power and the adrenaline rush is something I'll never forget.
My wife stayed up with me very late as I struggled to capture the scene unfolding in front of me. I finally had to surrender and retreat around 2am, after the camera batteries were drained, and fatigue was slowing me down.
One last quick question! For regular Singaporeans who just want to capture an awesome moment from their HDB flat using their mobile phones, do you have some tips?
The two most important things are to:
1) know where the storm is coming from. This can be done via the myENV app.
2) find a high vantage point looking towards the storm. In Singapore, this usually means a tall HDB block, which will also offer good protection.
To actually capture a shot, the easiest way is to shoot a video with your phone, then take a screenshot of the moment the lightning strikes.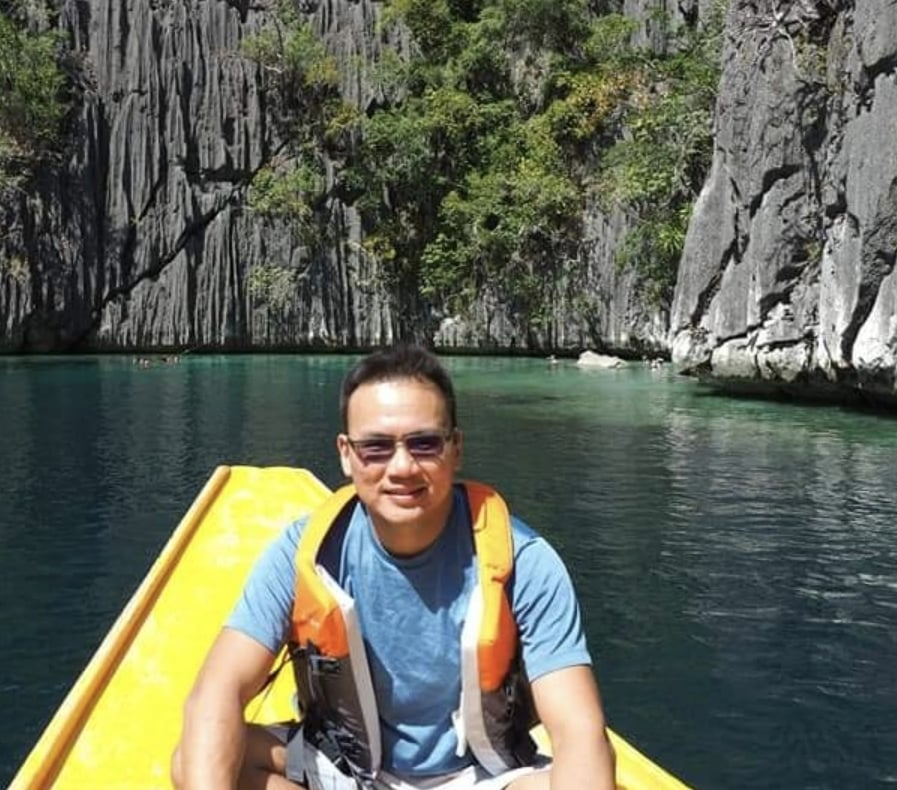 Answering the, um, call of nature
Here are some amazing examples of Paul's nature photography - an extreme close-up of the head of a Bark Mantis, and the head of an Oriental Whip Snake, and the flight pattern of an Olive-Backed Sunbird:
For the latest updates on Wonderwall.sg, be sure to follow us on TikTok, Telegram, Instagram, and Facebook. If you have a story idea for us, email us at [email protected].