Where To Eat And Play Along The New Thomson-East Coast Line 2 (TEL2) MRT Stations
Good news to all who want to explore ulu locales without spending hours on the bus or $$$ on Grab: 6 new MRT stations on the Thomson-East Coast Line 2 (TEL2) have opened today (August 28)!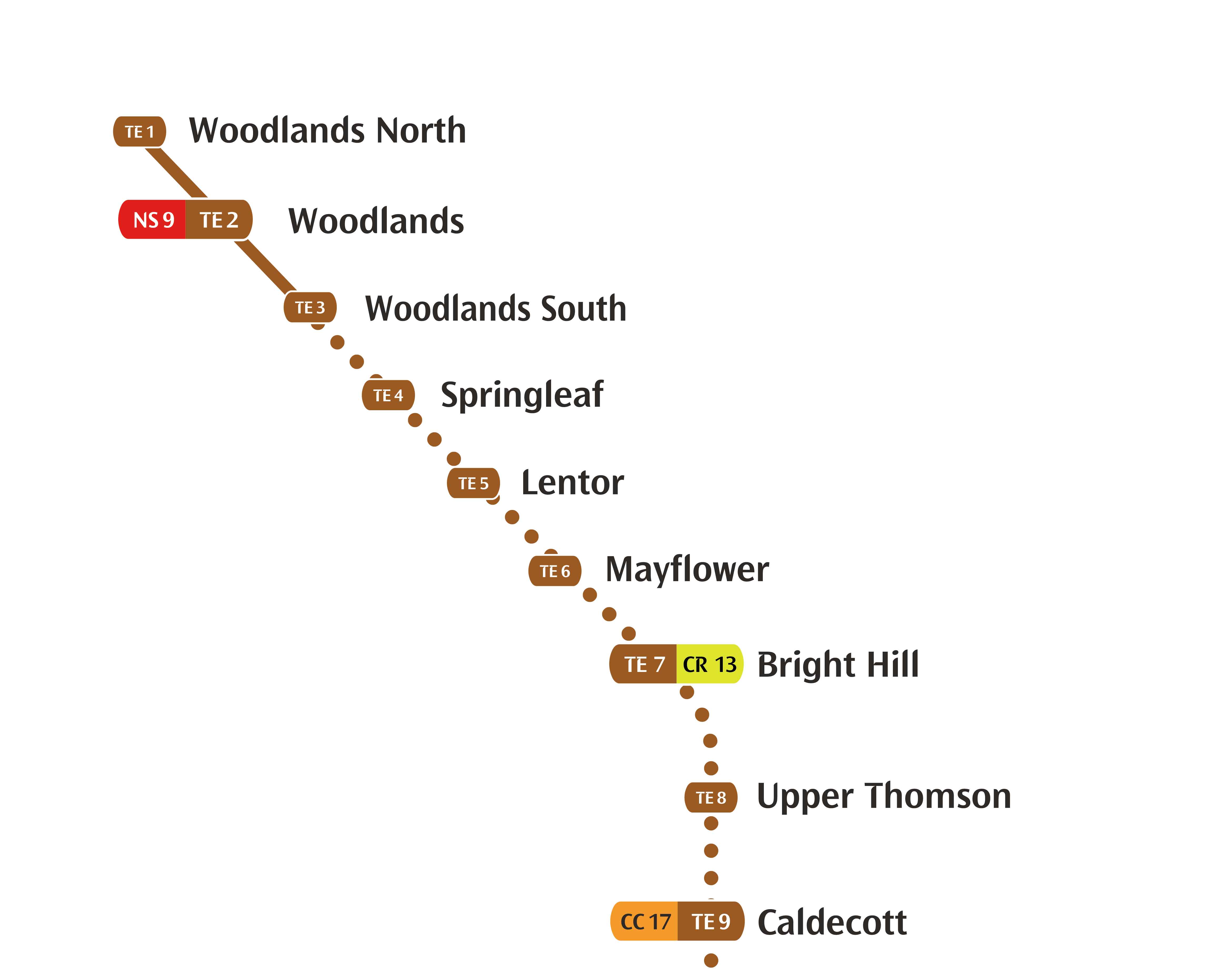 The new TEL2 stations are Springleaf, Lentor, Mayflower, Bright Hill, Upper Thomson, and Caldecott. The TEL is linked to the North-South Line via Woodlands and the Circle Line via Caldecott, meaning that makan and hangout spots are now more accessible than ever.

LTA has prepared a very helpful brochure with details about each MRT station, as well where you can go within 10-14 minutes of walking. You can peruse it over here when you're free, but in the meantime, here are a couple highlights we spotted for each station:
---
Springleaf
Springleaf Prata Place

Springleaf is practically synonymous with prata, so we're happy to report that the original outlet of the legendary breakfast and supper place is now just a stone's throw from the nearest MRT.
1 Thong Soon Avenue, Singapore 787431
3-minute walk from the MRT
Springleaf Nature Park
Cycle or stroll along the 1.2km Springleaf Park Connector to burn off some of that prata. While this park is rather small, it's a nice place to go birdwatching or relax at the Seletar River.
1230 Upper Thomson Rd, Singapore 787129
7-minute walk from the MRT
---
Lentor
Truth be told, there isn't much here aside from Ang Mo Kio Thye Hua Kwan Hospital, but if you're willing to walk 10 minutes to Ang Mo Kio 628 Market, you can enjoy the offerings at Bedok Chwee Kueh and at Ho Bee Roasted Food, which is known for their char siew and pork belly rice.
---
Mayflower
HupKee Fishball
We forgot how much we missed visiting our neighbours up north until we saw a photo of the Malaysian-style dry noodles at HupKee Fishball, which is run by two brothers from Ipoh. Fishballs and belacan chilli paste are are made daily from scratch - and the fishballs aren't made from paste, they're made from actual hand-scraped yellowtail fish.
158 Ang Mo Kio Ave 4, #01-590, Singapore 560158
5-minute walk from the MRT
---
Bright Hill
Bishan-Ang Mo Kio Park
As one of the largest urban parks in Singapore, there's an abundance of things to do here, be it jogging, otter-watching, or exploring the all-access playgrounds.
1348 Ang Mo Kio Avenue 1, Singapore 569981
3-minute walk from the MRT
Grub
Brunch and coffee in the park? Sounds like a perfect date idea to us! Go to Grub for the handcrafted burger and Mentaiko fries, and stay for the perfect view of the greenery outdoors.
510 Ang Mo Kio Avenue 1, Singapore 569983
5-minute walk from the MRT
---
Upper Thomson
Knockhouse Cafe
Upper Thomson is a popular brunch spot for those willing to make the trip, but it looks like we'll be going more often, thanks to the new station smack in the middle of Upper Thomson Road (next to Church of the Holy Spirit).
Formerly known as Pacamara, Knockhouse Cafe serves specialty coffee alongside a Japanese-Western menu. Make sure you order the Chicken Katsudon on an empty stomach!
185 Upper Thomson Road, Singapore 574333
5-minute walk from the MRT
Woodlands Sourdough
Contrary to what its name suggests, Woodlands Sourdough is actually located right by Knockhouse Cafe. Go here to stock up on your weekend bakes, as well as on beautiful tarts, cookies, and sandwiches.
183 Upper Thomson Road, The Longhaus #01-03, Singapore 574429
6-minute walk from MRT
---
Caldecott
Far East Flora
If you're a plant parent, this place needs no introduction. Far East Flora and its neighbour, Candy Horticulture, offer all the tools, fertiliser, and plant babies anyone could ever need.
565 Thomson Road, Singapore 298184
5-minute walk from MRT
Macritchie Reservoir
This list would not be complete without good 'ol Macritchie Reservoir. There's nothing we can say about Macritchie's multitude of activities that we haven't already said, but we're thankful that the TEL2 makes it much easier for us to get to our post-trekking food spots.
MacRitchie Reservoir Park, Singapore 298717
14-minute walk from MRT
Want to see what the stations themselves look like? Watch the video above!
For the latest updates on Wonderwall.sg, be sure to follow us on TikTok, Telegram, Instagram, and Facebook. If you have a story idea for us, email us at [email protected].