Despite Haze, Singapore's "Cherry Blossoms" Flower And Power On
Amid the dreary news that this fog of smoky pollutants won't be lifting any time soon and that Singapore might enter into a rainfall deficit situation (ugh!), you might have seen a bright – or rather, bright pink – spark on social media.
Yes, it's that time of year again when Tabebuia rosea – more commonly known in Singapore as the Trumpet Tree – is in full bloom. The picturesque florescence is brought about by dry weather, which usually occurs in April and August in Singapore.
The recent hot and dry spell – which the National Environment Agency says is expected to remain for the rest of September – followed by heavy showers is most likely the cause of the recent flowering, which has been witnessed, ooh-ed and aah-ed over, and photographed by Singaporeans from Bishan and Ang Mo Kio to Hougang, Kembangan and East Coast.
Did you know: According to the National Parks Board, there are about 15,000 Trumpet Trees across Singapore! Native to South America (from Mexico to Venezuela and Ecuador), these trees provide shelter by the roadside and add to the verdancy of our Garden City, but only stand out when they flower.
They are deciduous, which means they shed their leaves annually, and grow to a height of between 18m and 35m, which is why only those who live on higher HDB floors might be able to get close-ups of the flowers, like the one of this white variant (see below).

Upon blooming, the flowers remain for several days before wilting and drizzling down (see below), and cloaking the ground in the prettiest shade of pink. Or white. Or, if you're lucky, both pink and white!
So if you haven't had the opportunity to chase cherry blossoms in Japan, why not track Trumpet Trees instead in your very own backyard? Hint: our pictures were taken at Punggol Park, but we've seen rows and rows of them at East Coast Park too.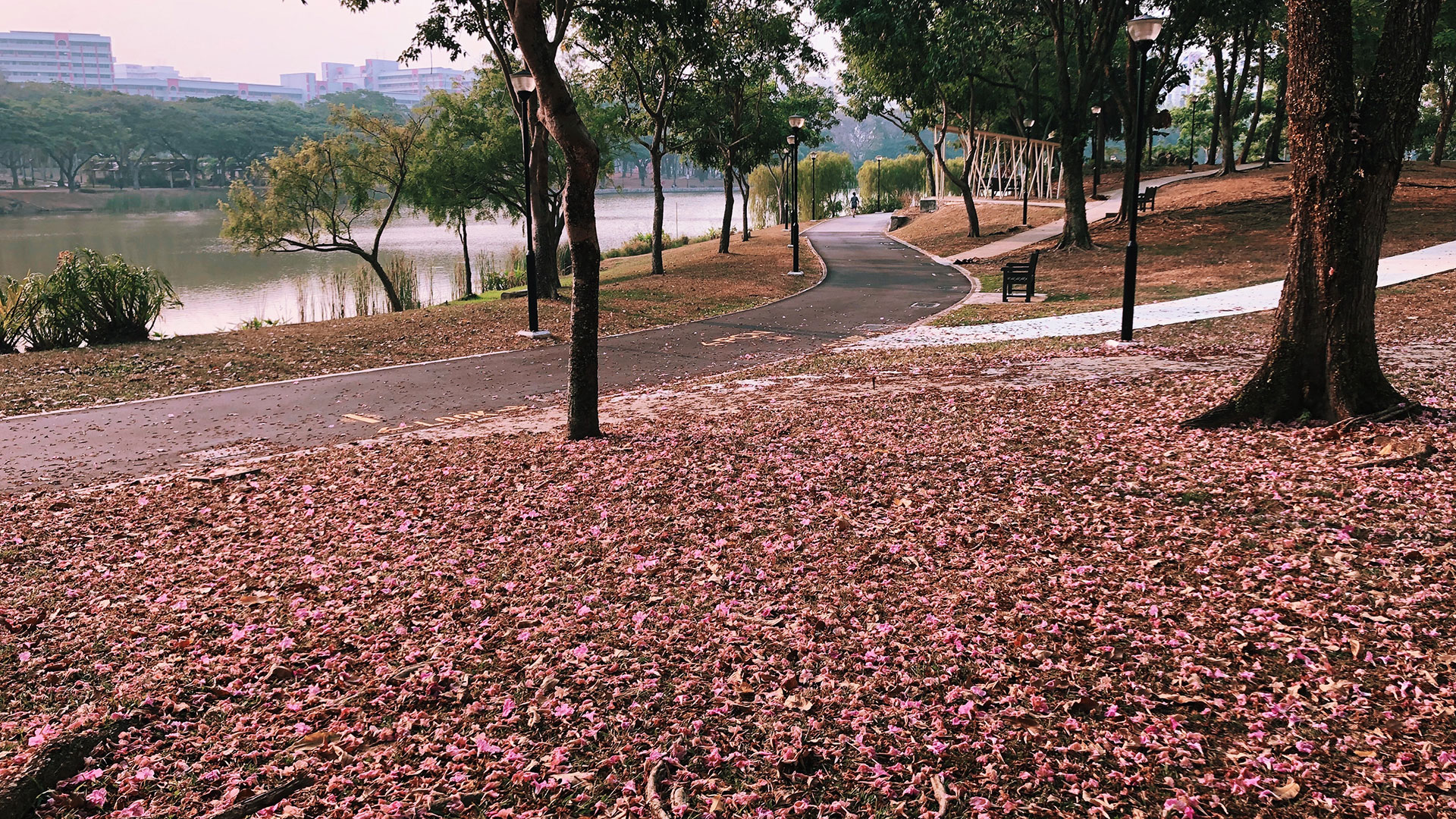 Meanwhile, if you die-die don't want to head out, check out our list of indoor air-purifying plants that can help you fight the haze.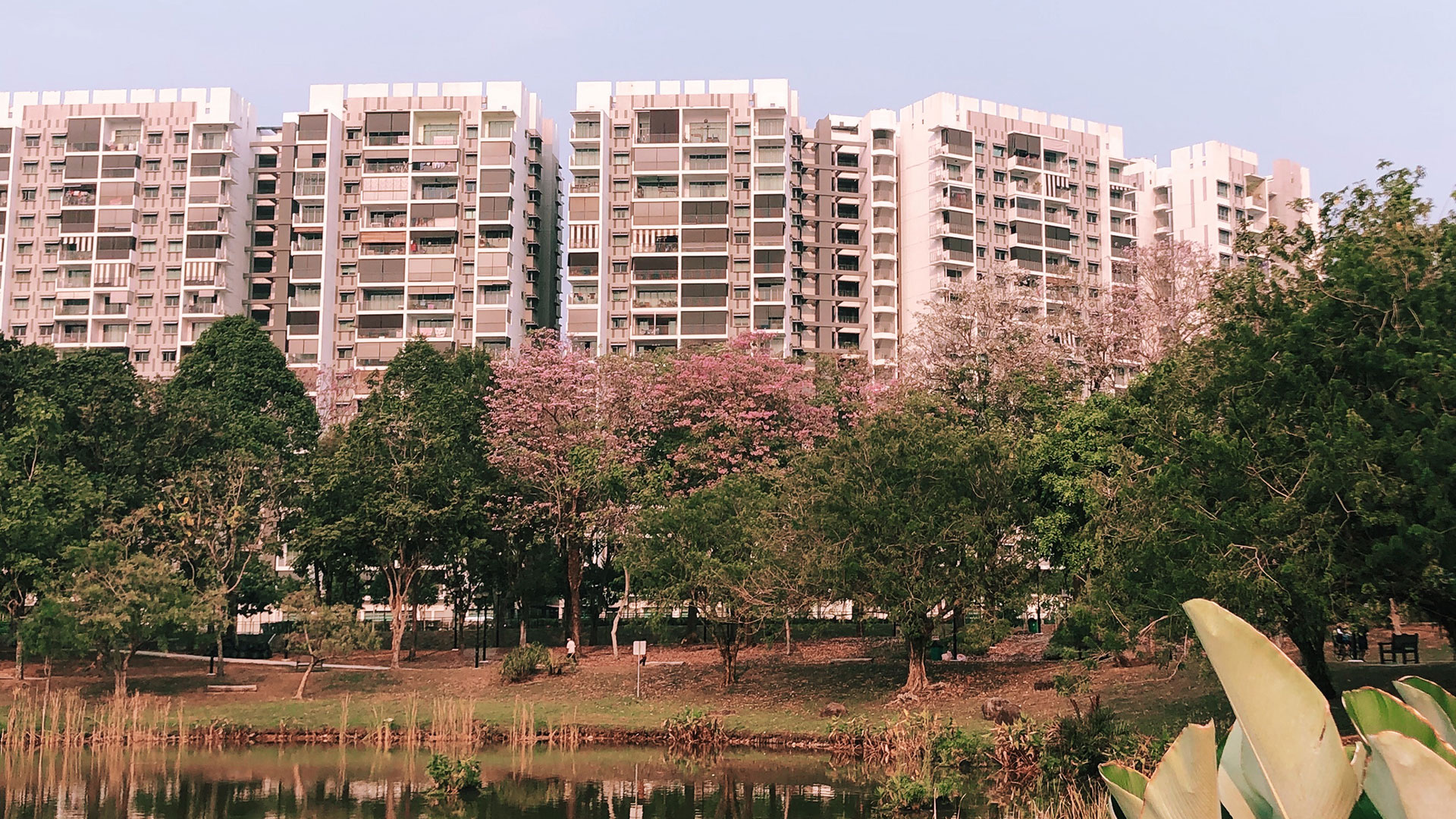 For the latest updates on Wonderwall.sg, be sure to follow us on TikTok, Telegram, Instagram, and Facebook. If you have a story idea for us, email us at [email protected].