Will The Latest Cooling Measures Affect First-Time Homebuyers?
Even the most kiasu of Singaporeans had no time to react when the latest cooling measures were announced to kick in on 16 December 2021 just the very night before. Yup, the announcement from the Singapore Government came in so swiftly, there was no room for further speculation or last-minute movements in the market.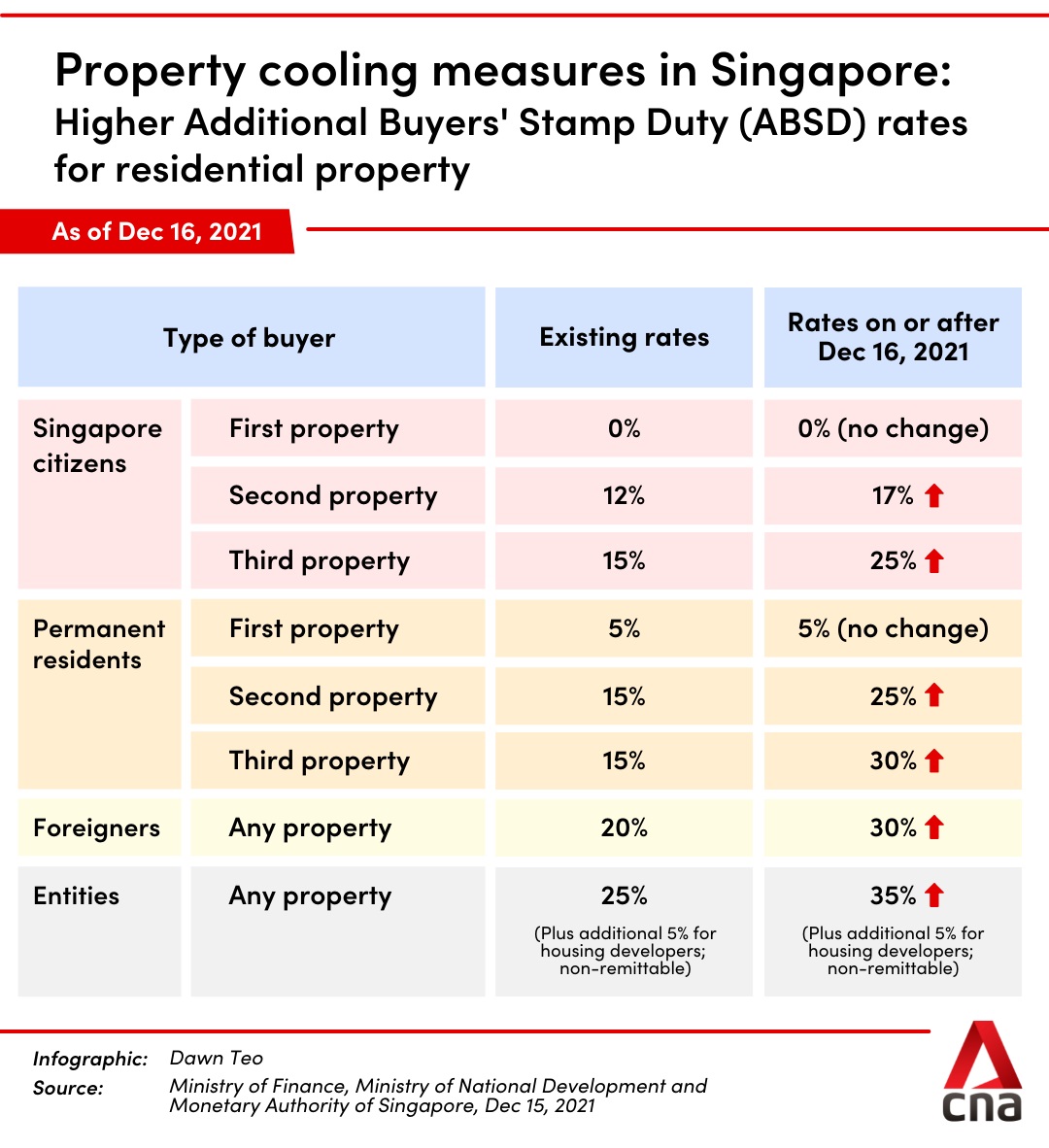 And just in case you've been blissfully unaware of the changes that were implemented months ago, here's a quick lowdown:
Additional Buyer's Stamp Duty (ABSD) rates were mostly raised across the board.
The Total Debt Servicing Ratio (TDSR) threshold has been tightened from 60% to 55%.
The Loan-to-Value (LTV) limit for loans from HDB has been reduced by five percentage points to 85%.
And now for the all-important question: Will the measures put in place to cool the property market affect first-time homebuyers, especially sincere ones who are just looking for a suitable place to settle down in? The TLDR version is "yes" - but in a good way. Here's why.
Prices are kept affordable
Despite the pandemic, both the private residential and HDB resale markets have been bullish to say the least, with a record 261 million-dollar HDB flats sold in 2021. If left unchecked, prices could skyrocket further and cause the market to run amok. Hence, as a preventive measure, the government introduced these calibrated measures to promote affordable housing and prioritise the needs of genuine homebuyers - especially first-timers.
Financial prudence is encouraged
If you've been exercising financial prudence to begin with, the new limits may not affect you as much as you think. With the TDSR threshold tightened to 55% from 60%, prospective borrowers are encouraged to buy within their means, and the additional five percentage points ensures you have sufficient funds every month for your daily expenses and even savings. And if interest rates rise, there's a decent buffer in place too.
Assuming a combined household income of $10,000, you're looking at a reduction of about $100,000 in loan eligibility. However, if you're taking an HDB housing loan, this isn't a dealbreaker as you'll have to flush out the funds in your CPF Ordinary Account for the purchase (you can keep up to a maximum of $20,000 in the account), and that reduces the amount you'll need to borrow in the first place.
ABSD rates remain unchanged for the first property
Yep, the rate remains at 0% and 5% respectively for Singapore Citizens and Permanent Residents (PRs) purchasing their first residential property in Singapore, so there's no need to fret. In actuality, the increase in ABSD is targeted at curbing the accumulation of multiple properties by investors - both foreign and local. For non-locals, they now have to pay a whopping 30% in ABSD for any property purchased.
Minimal increase in upfront costs for HDB purchases
The reduction of LTV limits for HDB loans from 90% to 85% does increase the upfront costs of purchasing a flat, albeit minimally. Assuming you are a first-time buyer purchasing a resale flat at $500,000, a difference of 5% means an increase of $25,000 in upfront payment. However, this amount is usually already covered by either funds from your CPF OA, or even significant housing grants (up to $80,000 for Build-to-Order flats and up to $160,000 for resale flats) - so it really isn't all that bad.
For the latest updates on Wonderwall.sg, be sure to follow us on TikTok, Telegram, Instagram, and Facebook. If you have a story idea for us, email us at [email protected].