6 Must-Have Football Apps For The New Season
The EPL 23/24 season is in full swing – how's your fave club doing? Man City fans are seriously over the (blue) moon, rocking that top spot. But hold up, can any of the big-league contenders catch up?
And that's not the only league to watch – the Italian Serie A and Spanish La Liga had three different champs in the past three seasons. And hey, Dortmund nearly snatched the Bundesliga crown from Bayern, talk about a close call for the German giants.
We've got local ball action too – the SPL season might be a wrap with Albirex Niigata and superstar Tadanari Lee nabbing another title. But the Singapore Cup is making a comeback this year, and it's a total toss-up as the tournament kicks off on 24 Sep. Can the Lion City Sailors sail to victory?
With football action heating up all over, you might be wondering, "How on earth do I keep up with all these games?" Don't sweat it. Here are some must-have football apps and games you should download for your phone.
Livescore
Download this if you want to… have match results at your fingertips
The must-have app for all football fans, Livescore lists all upcoming matches in Singapore time (say adios to remembering time zone differences). Another great feature is that it provides key highlights of the game in text commentary form, perfect for when you're stuck at your bae's or your in-laws' with no TV in sight.
Missed a match in the wee hours of the morning? Open the app as soon as you wake up to find out if your team won and who scored the winning goal. You can also access the league table readily in the app itself - perfect for gloating about your team in front of your football kakis.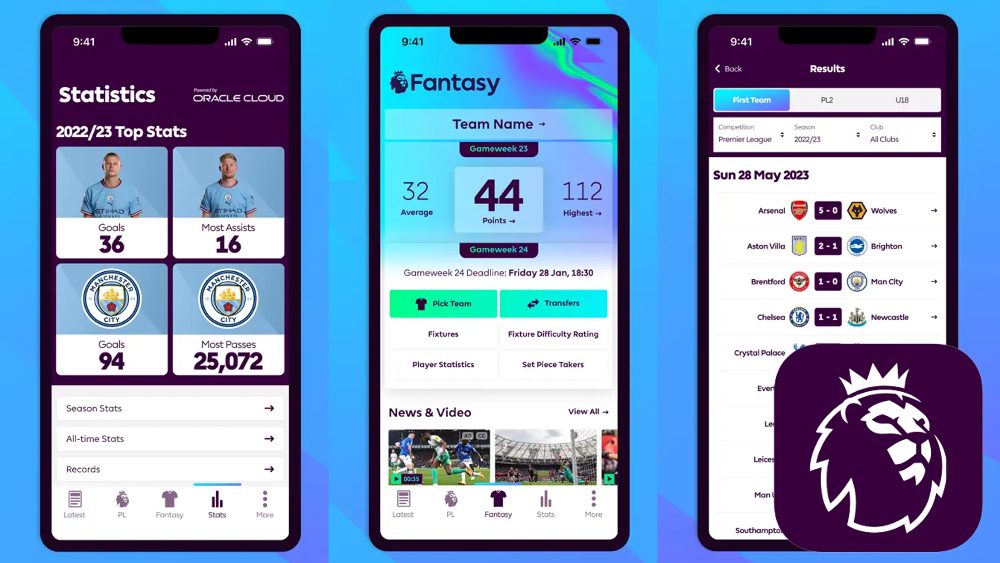 Image: Premier League app screenshots
Premier League App
Download this if you want to… play fantasy football
Yes, you can read the latest news and results for the EPL on their official app, but the real reason you should download this app is to play fantasy football. Everyone gets £100 million to assemble their dream team from all the players in the Premier League, and you score points based on how well they perform in real life. Buy and sell players before matchday weekends and aim for the top! The transfer market works exactly like the stock market and if you think ahead, you could just chope a prospective star player for a bargain before his value rises.
There are also loads of prizes for winners but you can create fun leagues with friends, or search for other fantasy leagues where you could win prizes too. Of course, there are fantasy football apps for all the top leagues in the world too. We're crossing our fingers for the return of the SPL fantasy football game.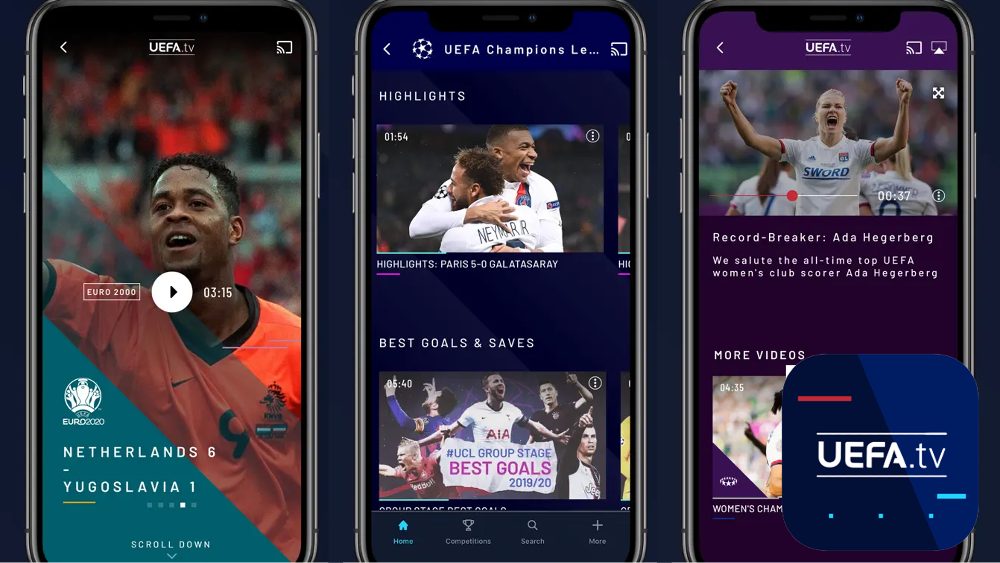 Image: UEFA.tv app screenshots
UEFA.tv
Download this if you want to… watch official post-match highlights
The UEFA Champions League is the pinnacle of European club football. Winning the tournament certifies your club as the best ever. But, loads of these games roll in at the crack of dawn in Singapore. Don't want to kena caught for dozing off in the office, right? Fear not, get in on the action with this app and watch all the latest match highlights.


FIFA 2023 Mobile / EA Sports FC Mobile
Download this if you want to… just play football dammit
If you don't have FIFA 23 / EA Sports FC 24 on your gaming console of choice, then the next best thing is the free version on mobile. Maybe you're just looking to kill time on that morning train ride to work. Sure, it might not be the exact same vibe – you won't be scoring goals with your all-time favourite squads. Instead, you get to build your own dream team through random player acquisitions. The game utilises touchscreen controls that are easy to learn. But here's the kicker - you need to pay real money (gasp) to get the best players for your team.
If you can't wait for the new EA Sports FC Mobile, play FIFA 23 Mobile first to get some extra bonuses that you can bring over to the new game when it drops on the app store on 26 Sep.

Football Manager 2023 Mobile
Download this if you want to… be the best football manager
Think you're a better tactician of the beautiful game than Jurgen Klopp or Pep Guardiola? This is arguably the most complete football management game you can get on mobile. Buy and sell players, customise your tactics and become the champion in some of the top leagues in the world. Better yet, do what I always do – take a small team from a lower division and steadily promote them to achieve European glory.
The only downside is that it costs money to download, but it's a polished game that I highly recommend. On the plus side, you won't be swamped with ads or in-game purchases. And you get to port your save data over to Football Manager 2024 coming in November!

eFootball Champion Squads
Download this if you want to… relive your childhood
Did you collect Panini football stickers or football trading cards when you were younger? If your answer is "yes", check out PES Card Collection. It's a digital football "card game", where instead of buying and selling players for your dream team, you tikam them as trading cards! If you're extremely lucky, you'll have Cristiano Ronaldo and Lionel Messi leading your team in weekly league and in-game events.
Unfortunately, multiplayer is dominated by players who "pay to play" but it can be fun to see what football cards you can get. Plus, the game doesn't become obsolete when the season ends – I can still use my Ronaldo card from 2018 up till today.
For the latest updates on Wonderwall.sg, be sure to follow us on TikTok, Telegram, Instagram, and Facebook. If you have a story idea for us, email us at [email protected].