New Online Game #FightTheVirus Brings Some Cheer Amid COVID-19 Outbreak
With all the doom and gloom brought forth by the ongoing COVID-19 outbreak, local startup Sqkii's new online game provides a much-needed spot of levity. Titled #FightTheVirus, the game aims to educate players on how everyone can contribute to help limit the spread of COVID-19.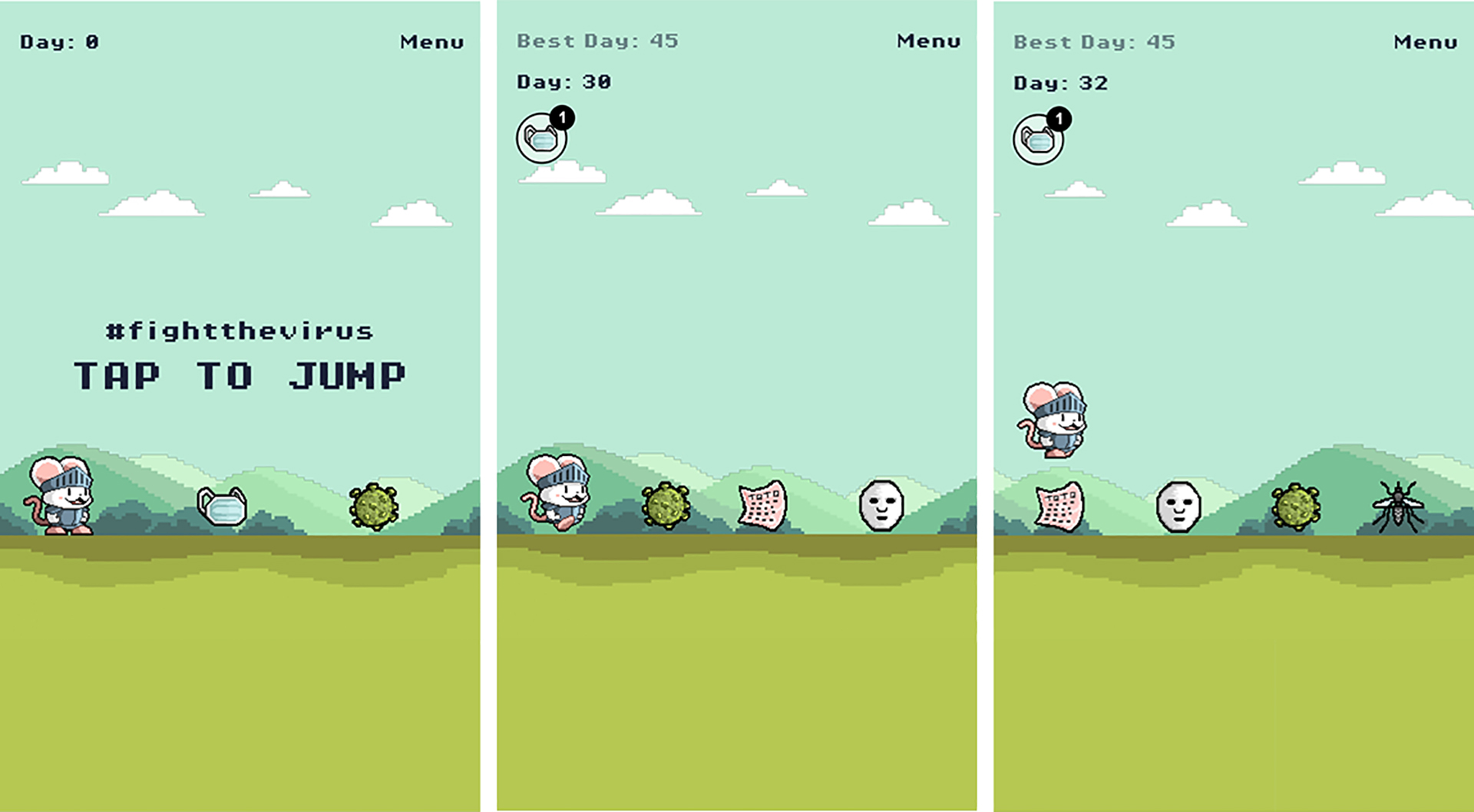 #FightTheVirus is inspired by 2D platformers like Super Mario Bros and Chrome's T-Rex game, with the player controlling a mouse who has to collect powerups like surgical masks while avoiding hazards such as viruses and fake news. If the player loses, they will be shown a game over screen explaining how their actions would have been detrimental in real life, as well as a message about how to prevent the spread of COVID-19 or other societal concerns like fake news.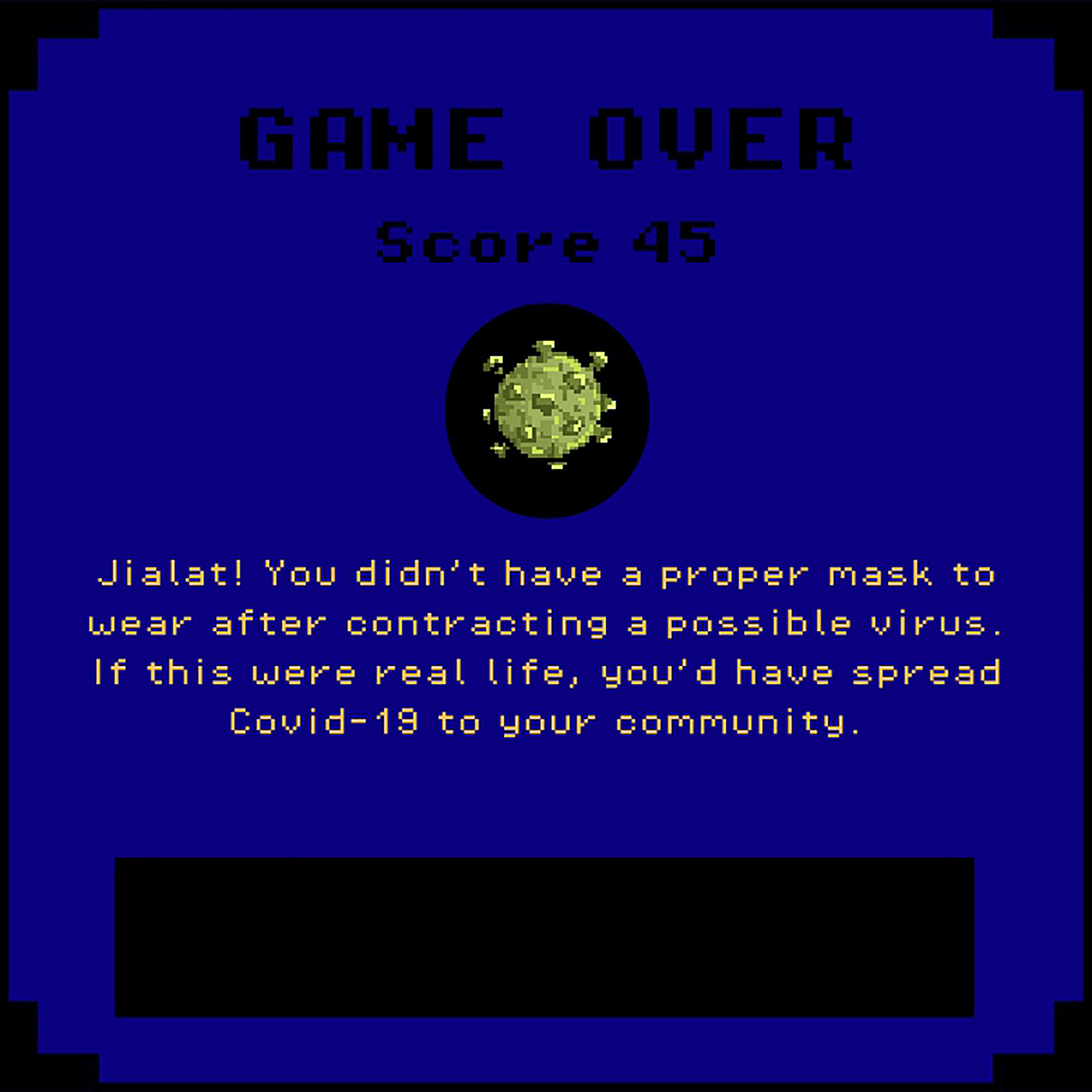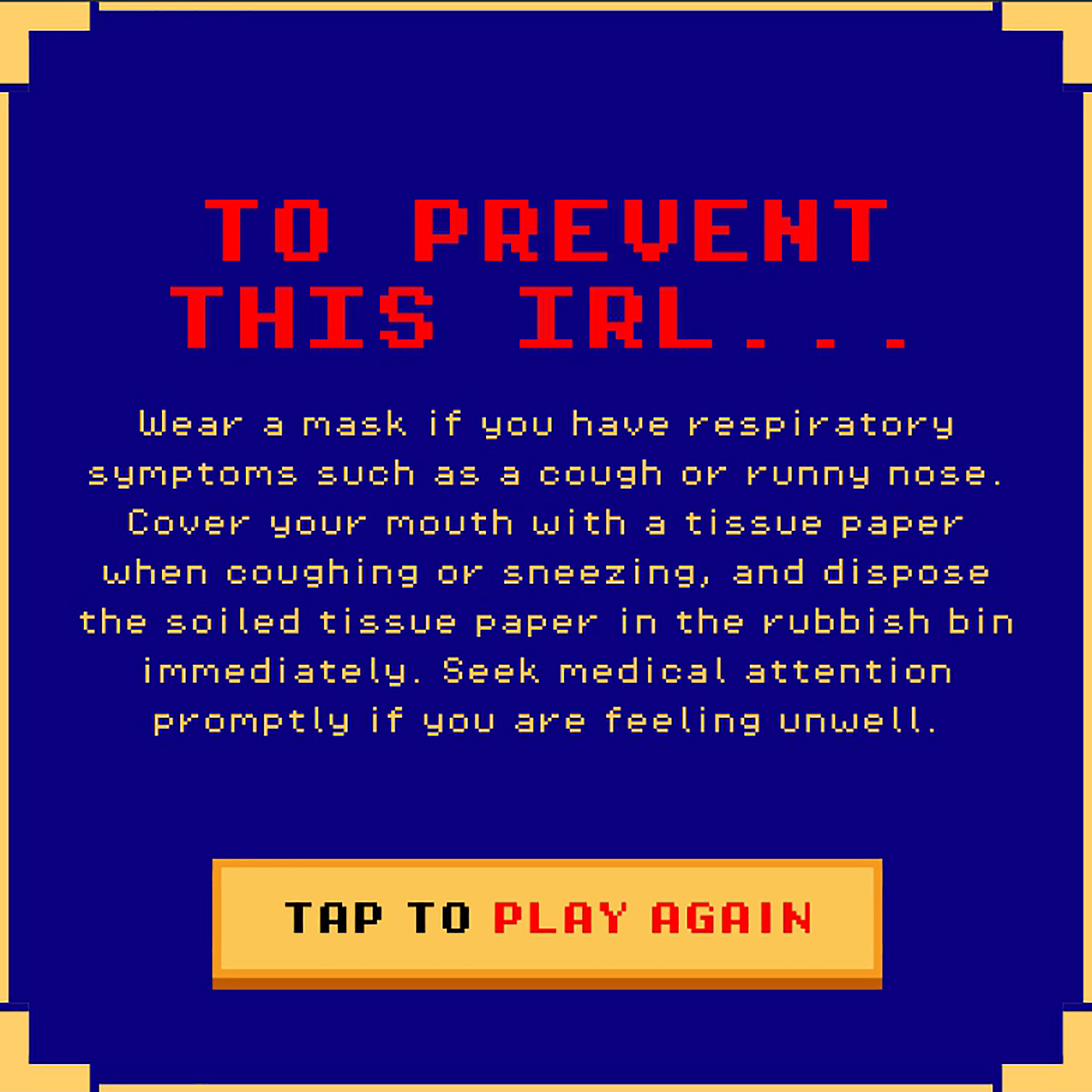 But that's not all: By playing #FightTheVirus, you stand a chance to win attractive prizes like an Apple watch and even a Nintendo Switch. A new prize will be awarded every three to five days to the player with the highest score at the time, so keep practicing as you battle COVID-19, both IRL and in-game.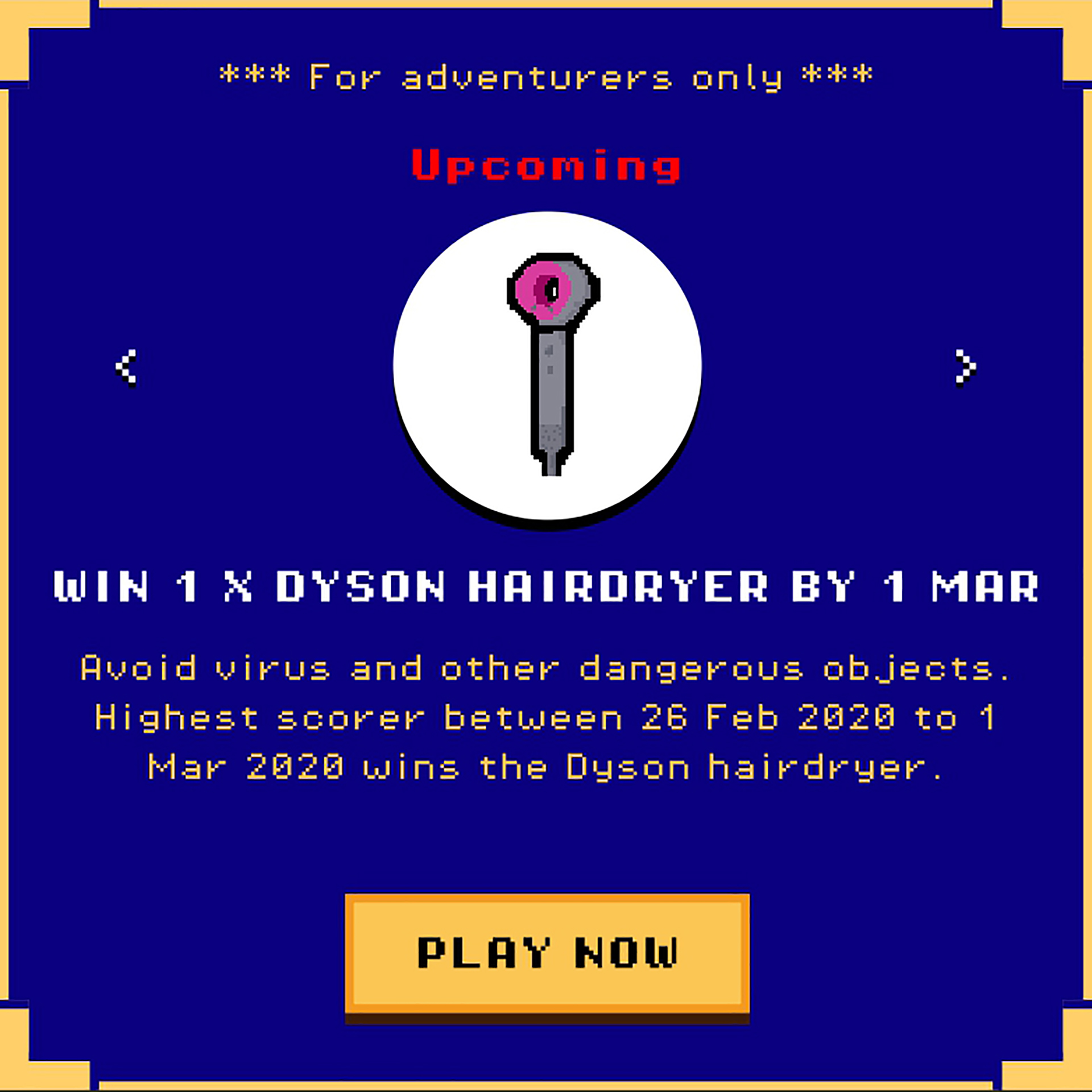 About Sqkii
Sqkii (pronounced "squeaky") is a local startup that specialises in exploring real-world problems through gaming. Founded by three then-undergraduates Kenny Choy, Marcus Ng and Eleazar Lim in 2012, Sqkii has reached over half a million players over the last few years through innovative and engaging gameplay.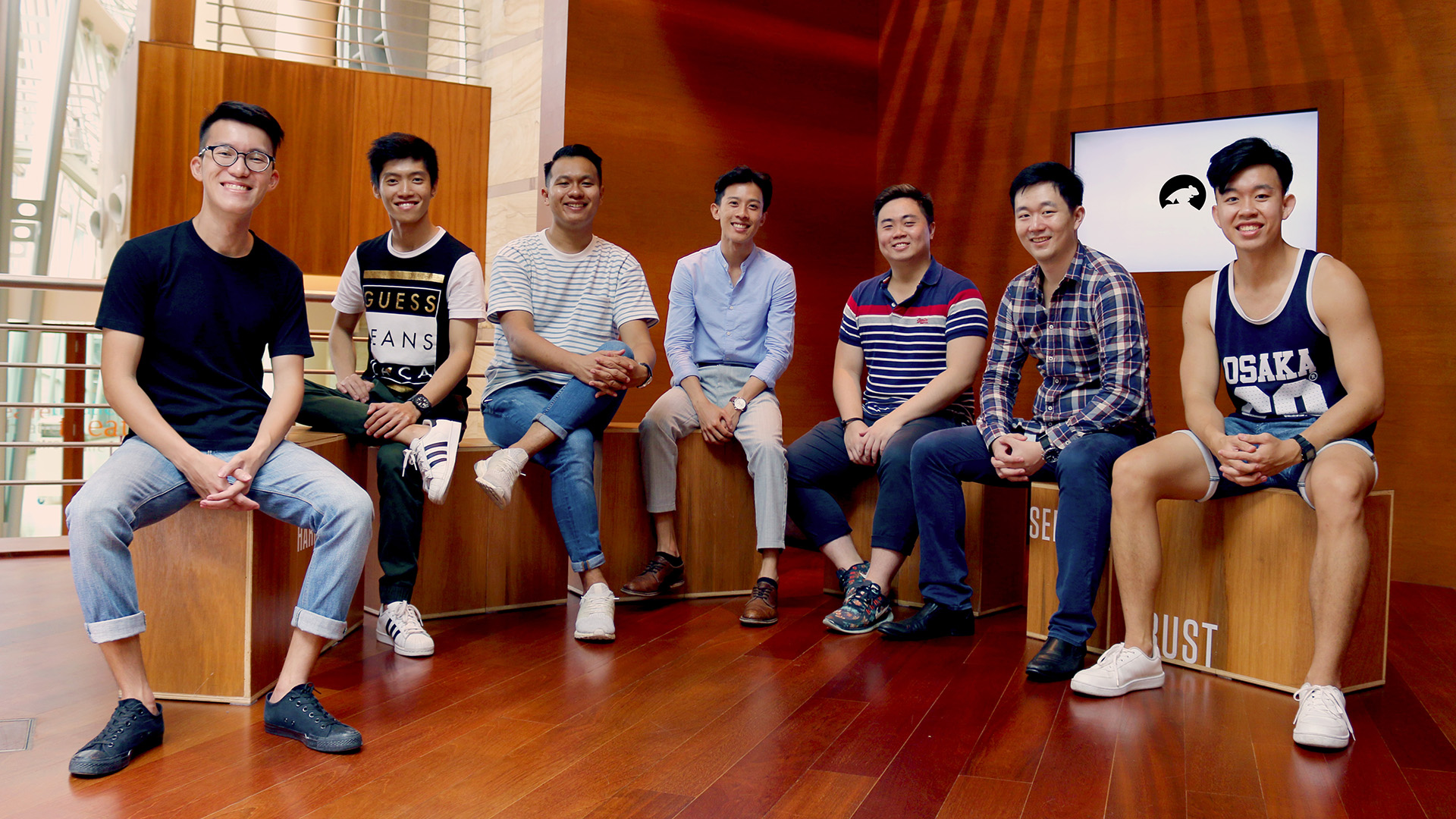 Health Advisory
Travellers and members of the public should adopt the following precautions at all times:
- Avoid contact with live animals including poultry and birds, and consumption of raw and undercooked meats;
- Avoid crowded places and close contact with people who are unwell or showing symptoms of illness;
- Observe good personal hygiene;
- Practise frequent hand washing with soap (e.g. before handling food or eating, after going to toilet, or when hands are dirtied by respiratory secretions after coughing or sneezing);
- Wear a mask if you have respiratory symptoms such as a cough or runny nose;
- Cover your mouth with a tissue paper when coughing or sneezing, and dispose the soiled tissue paper in the rubbish bin immediately; and
- Seek medical attention promptly if you are feeling unwell.
For the latest updates on Wonderwall.sg, be sure to follow us on TikTok, Telegram, Instagram, and Facebook. If you have a story idea for us, email us at [email protected].