Every Brick Builder's Delight Takes Flight Inside Changi Airport T3 & T4
Are you a die-hard Lego enthusiast who can't resist the allure of colourful bricks, even while jetting off on a holiday or work trip? Lego has made that dream come true and opened not one, but two brand-new Lego Airport Stores (LAS) in the departure lounges of Changi Airport Terminal 3 and Terminal 4, just in time for your next exciting getaway.
Here's what's in store for you: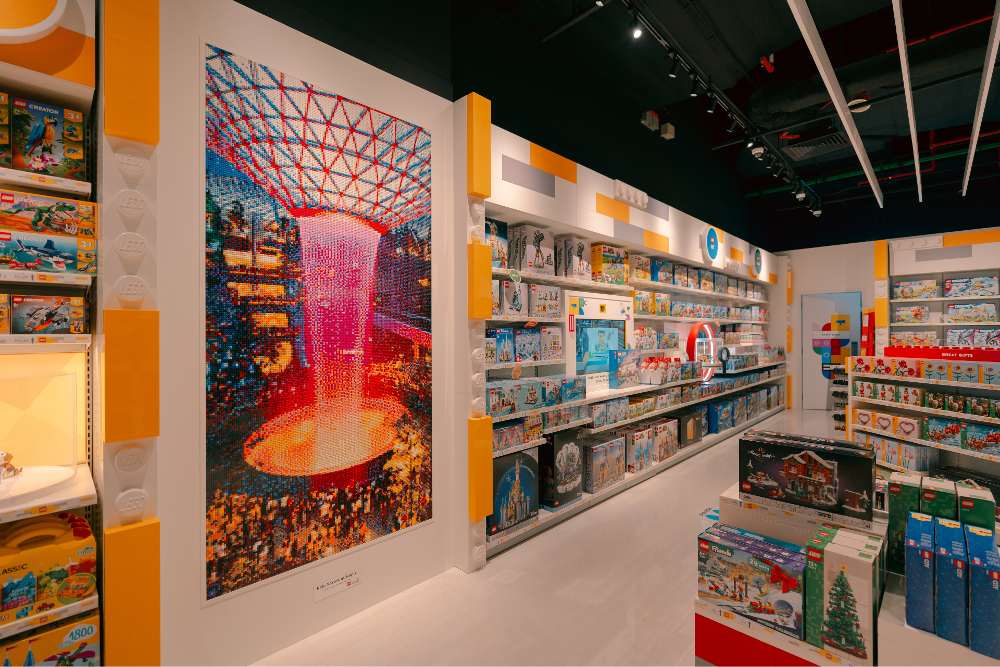 Lego mosaic artwork of HSBC Rain Vortex, made by Singapore's very own Lego Certified Professional, Nicholas Foo. | IMAGE: IMAGE: THE LEGO GROUP, 2023
Unmissable local attractions
Both Lego stores are home to Singapore-exclusive mosaic walls featuring the HSBC Rain Vortex from Jewel. At LAS T3, you can marvel at the world's tallest indoor waterfall in all its daytime glory, while LAS T4 showcases the Rain Vortex in its night-time splendour.
These incredible pieces of brick art were crafted by Singapore's very own Lego Certified Professional, Nicholas Foo, who used a whopping 41,472 Lego pieces for each masterpiece.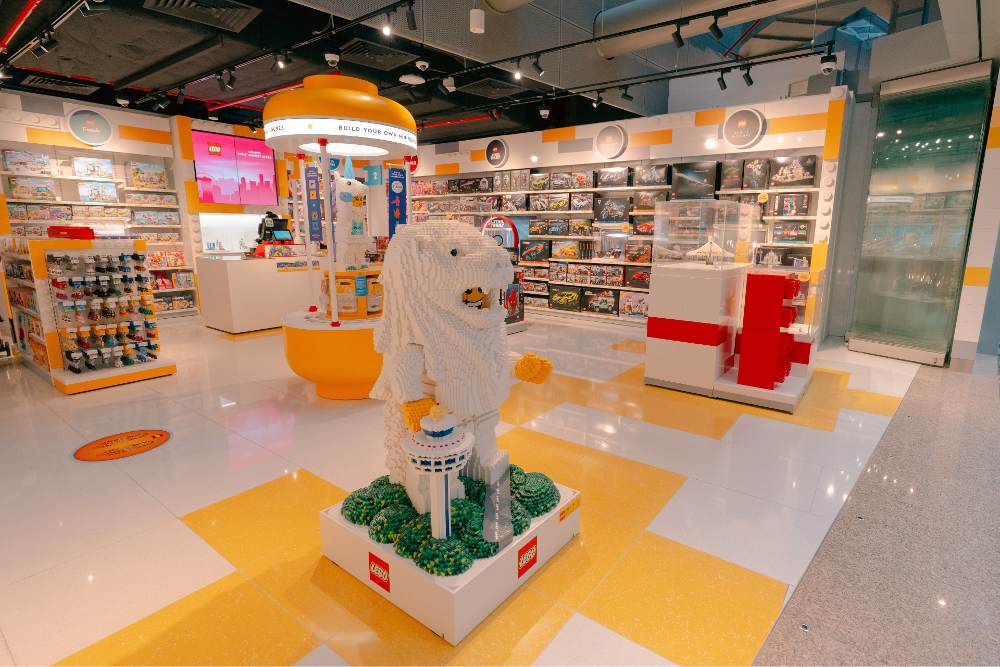 LAS Changi T3, featuring the Lego Changi Airport Tower and a Merlion Minifigure 3D Models. | IMAGE: THE LEGO GROUP, 2023
Don't forget to snap a picture with exclusive 3D Lego models of iconic landmarks from our Little Red Dot, like the Changi Airport Tower and Merlion. These masterpieces were designed and hand-built using a whopping 35,832 Lego bricks.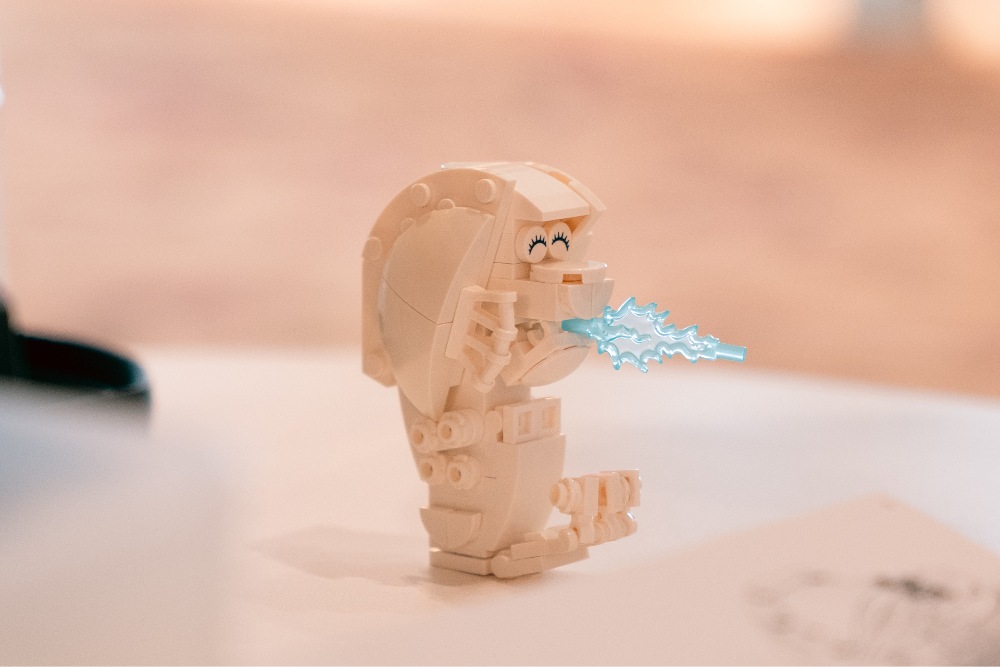 Take home your own very own Lego Merlion Microbuild. | IMAGE: THE LEGO GROUP, 2023
Brick-tastic activities
From now until 13 Dec, both stores will be buzzing with exciting activities for the family. For instance, whether you're a visitor or a resident of this Little Red Dot, you and your little builders can make and take home the cutest Lego Merlion Microbuild. All you need to do is sign up online.
While you're here, why not customise your very own Lego Minifigure for your travels? The LAS is also hosting a Lego Minifigure Travel Social Media Contest.
From now until 15 Nov share a snap of your travel-ready Lego Minifigure on Instagram using the hashtag #LEGOAirportStore, along with a unique description of what makes it the boldest explorer on your adventures. One lucky adventurer will rev up their collection with a fantastic Lego Technic BMW M 1000 RR (42130) set.
And if you can't resist a great photo op, there's a part two to this contest from 16 to 30 Nov. Simply post an Instagram pic of your Lego Minifigure soaking in the stunning scenery during your overseas escapades. Five lucky explorers will each snag a Lego Architecture Singapore set (21057).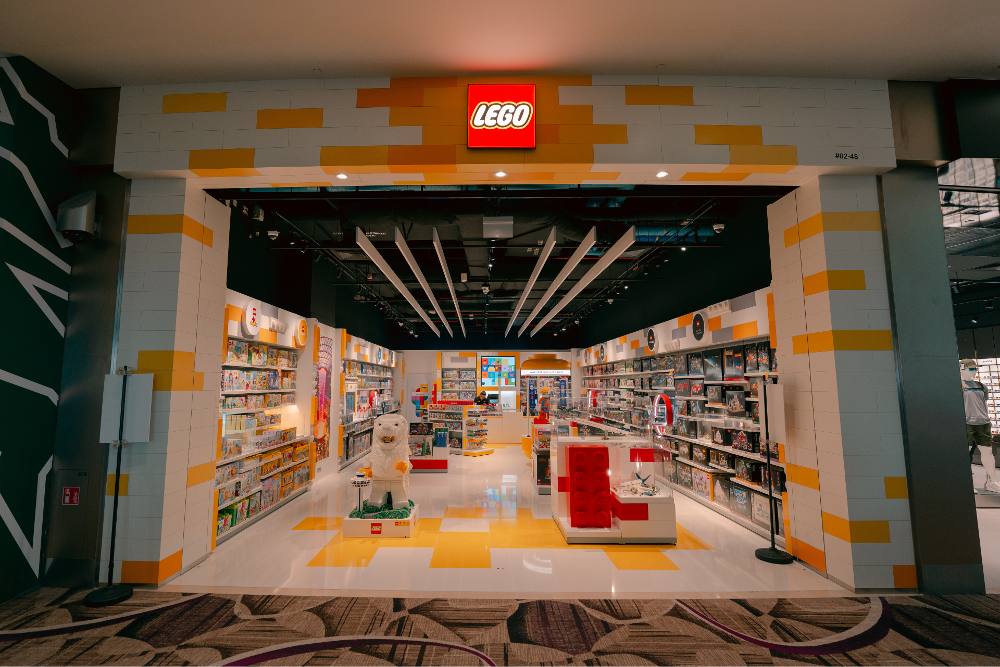 The LAS at Changi T4 is located at #02-48, Departure Lounge. | IMAGE: THE LEGO GROUP, 2023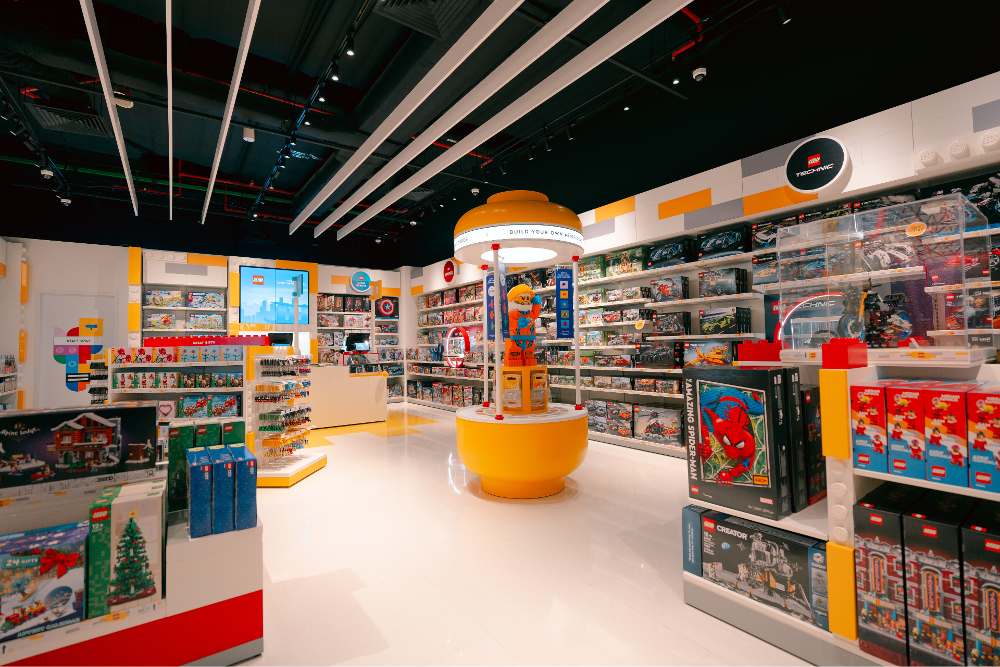 Inside the LAS at Changi T4| IMAGE: THE LEGO GROUP, 2023
And if you've got a bit of extra room in your luggage and are eyeing some Lego goodies before your flight, try your luck in the Spin and Win lucky draw with a minimum spend of $88. You might just score a free Lego set (and we promise not to spill the beans to bae if they're not a Lego fan). And if you spend $150, you can redeem a free exclusive model of a Lego Store (40528).
Where exactly are these stores?
LAS T3: #02-55, Departure Lounge
LAS T4: #02-48, Departure Lounge
For the latest updates on Wonderwall.sg, be sure to follow us on Facebook, Instagram and Telegram. If you have a story idea for us, email us at [email protected].