Dress On The 'Wild' Side With These Nature-Themed Ensembles From Mandai Wildlife Group
Adore wildlife? Now you can wear your love for animals on your sleeve by donning a piece from Mandai Wildlife Group's collaboration with the Singapore Fashion Council.
This month, the two organisations are debuting a biodiversity-themed fashion ensemble as part of Mandai Wildlife Group's premium lifestyle collection, Wildlife Sanctuary. Together with five brands - Reckless Ericka, Pearly Lustre, Photo Phactory, junglesuit, and La Tierra - the partnership has produced more than 50 items, which include homeware and accessories, as well as clothing.
We're not talking I ❤️ The Zoo souvenir shirts or leopard print leggings. Check these stylish duds out for size: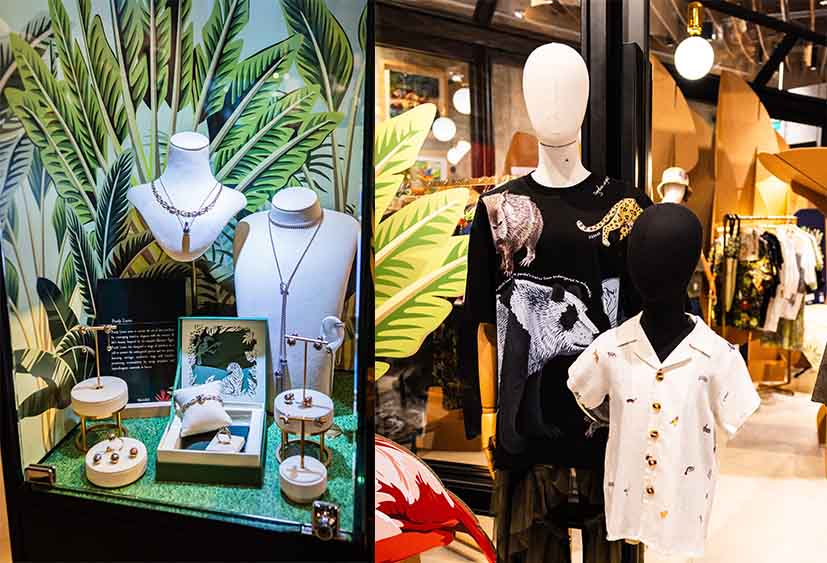 Pearly Lustre (left) and Reckless Ericka (right) are among the designers who participated in this collection | IMAGES: MANDAI WILDLIFE GROUP

Here's what else we're eyeing: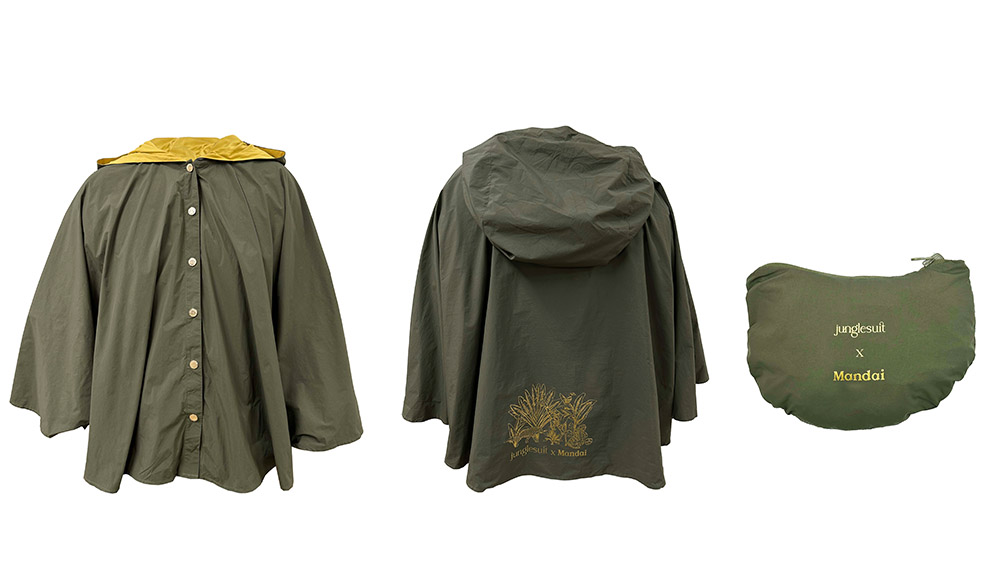 IMAGE: MANDAI WILDLIFE GROUP
junglesuit
junglesuit's specialty: hot weather fashion for the tropical fashionista. With its lightweight construction and subtle animal motifs, their sustainably designed "Just Add Water" Rain Hoodie looks perfect for the afternoon monsoon weather we've been enjoying as of late.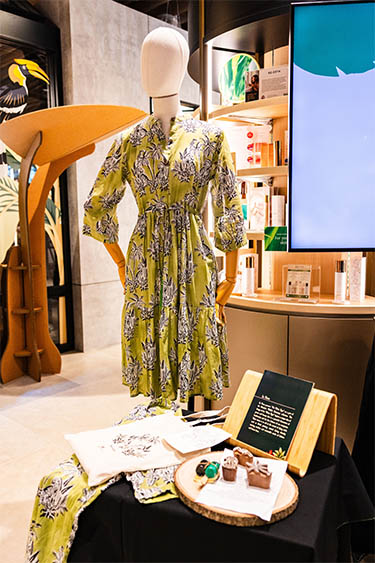 IMAGE: MANDAI WILDLIFE GROUP
La Tierra
Inspired by block printing and natural dyeing, La Tierra's "The White Tiger" collection incorporates tiger print into a comfy knee-length tea dress. The collection also includes a unisex block-printed button-up collared shirt, a scarf, a T-shirt, and hand block print kits.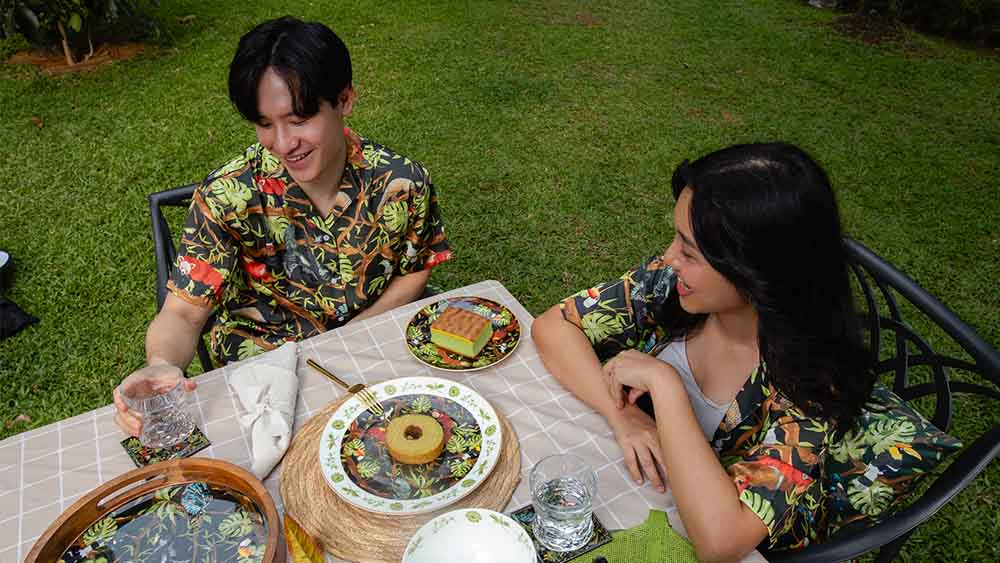 IMAGE : MANDAI WILDLIFE GROUP
Photo Phactory
In addition to including fashion pieces and accessories, Photo Phactory has produced a lineup of cute nature-inspired lifestyle and homeware. (After all, nothing elevates a humble slice of pandan cake like an exquisitely designed saucer.) We're adding these to our Christmas wish list as we speak.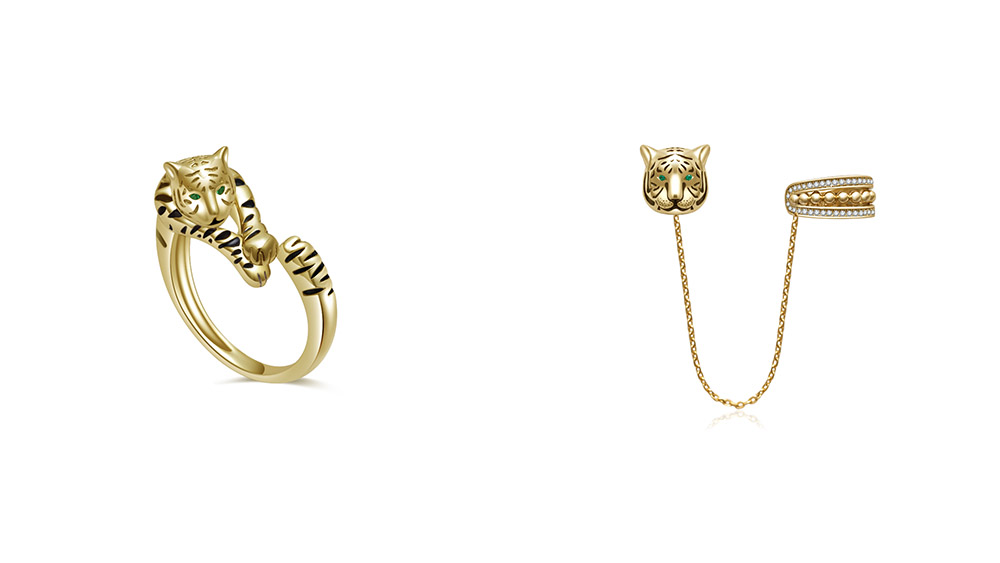 IMAGE: MANDAI WILDLIFE GROUP
Pearly Lustre
This isn't just any tiger - it's the Malayan Tiger, a critically endangered species that once roamed our shores. Today, there are only 300 left in the wild (the last one in Singapore was shot in 1930 in Choa Chu Kang). Pearly Lustre's tribute to this gorgeous big cat serves as a stark reminder for us to treasure our animals friends while they're still around.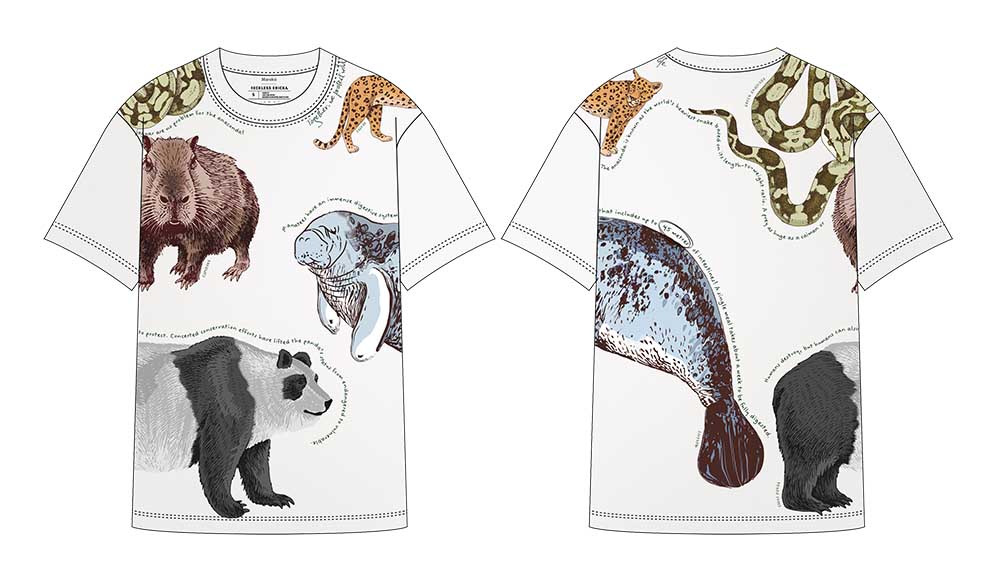 IMAGE: MANDAI WILDLIFE GROUP
Reckless Ericka
Reckless Ericka, which positions itself as an alternative to fashion fashion, prioritises ethical production with minimal environmental impact. We especially love this T-shirt in their collection - after all, nothing says slow living like hanging out with a capybara, a panda, and a manatee.
These items and more are now available for purchase at Design Orchard until 31 December 2023. You can also see the full collection once it launches in retail stores at Singapore Zoo, Night Safari, River Wonders, and Bird Paradise from 20 November.

The items will also be available on Mandai Wildlife Group's Shopee and Lazada e-commerce sites from 20 November.