Hometown Heroes: A West Side Story To Fall In Love With
The hometown battle royale has reached its final stage. Team East, South-Central and North have given their best shot. Now it's time for the West-side foursome to put forth their musical best. No, we're not talking about "Squid Game" but part documentary-part gameshow local-music miniseries "Hometown Heroes".
Made up of popular producer RIIDEM and singer-songwriters Aisyah Aziz, Joie Tan and HAVEN, the quartet pays homage to their turf with a playful R&B pop track titled - what else - "West Side Story".
Not only are we digging the R&B-flavoured production (think Timbaland, Destiny's Child and Pharell Williams) but also the 90's inspired aesthetic in the music video. Call it a diss track if you will, but Team West is proud to create an anthem to best the rest.
We sat down with songbird Aisyah Aziz to chat about all things West-side and how she ended up making numerous Tik Tok videos during the course of filming the series.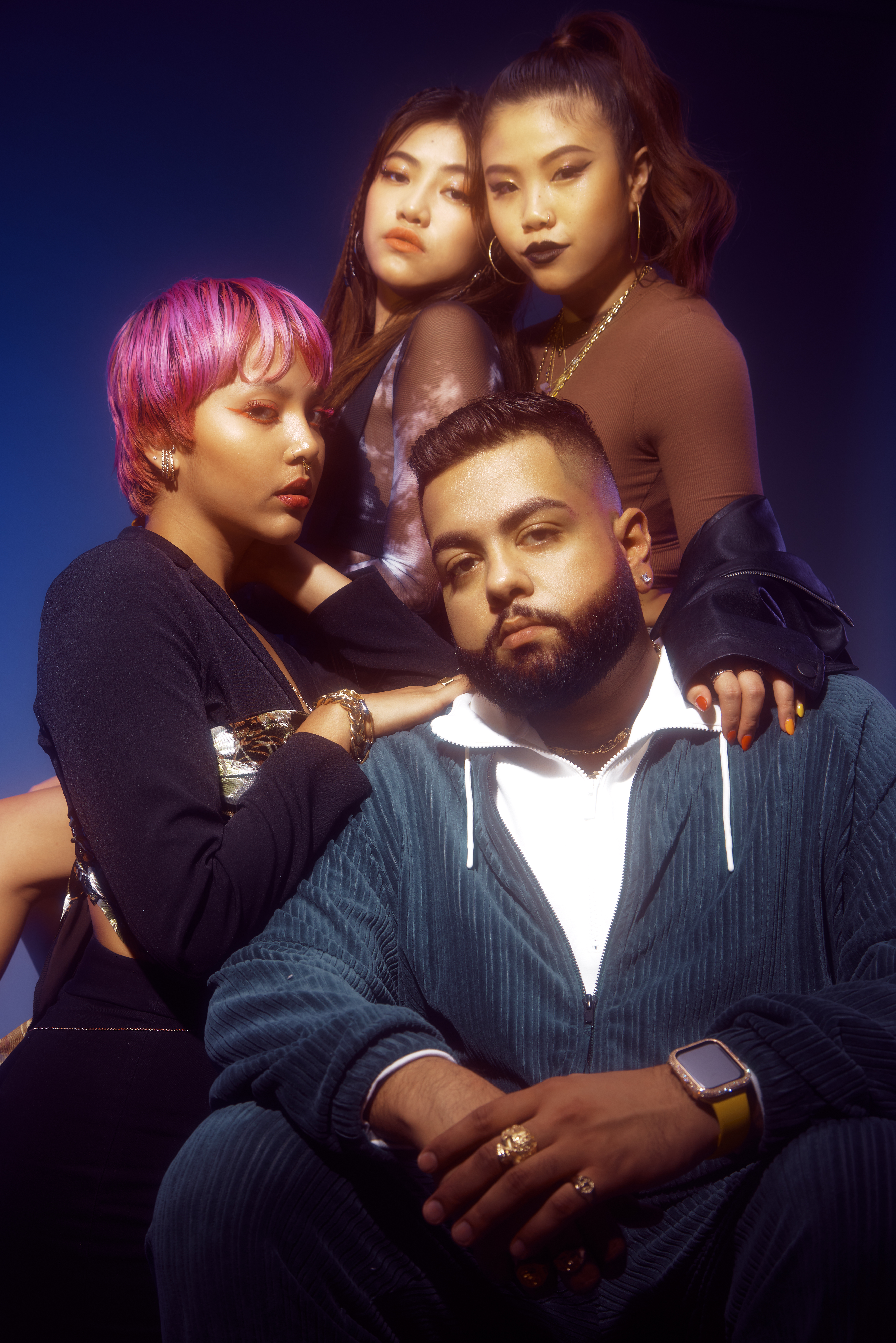 How did you get involved with "Hometown Heroes" and what did you think about all the challenges?
I've known friends from Zendyll for a couple of years now, so when they approached me for the gig, it was a no-brainer. I knew I was going to meet many local artists, many of whom I was introduced to because of this gig. Singaporean-made magic!
I didn't know what was in store and was nervous coming into it, but when I met my team, it immediately changed. I felt safe and I knew we were gonna have a lot of fun together.
Why is Team West the best, and how was the experience working with your fellow artists?
We've got Shorya (RIIDEM) who's super damn chill about everything and Joie who overlooks everything and keeps us in check, and then there's our Gen Z queen Haven. It's such an unassuming group, and I don't know how, but for some reason, it just works!
What's the most memorable thing that happened during filming?
I made many TikToks with my babygyal Haven. We had plenty of random dinners together with the team, and the music video shoot was a hell lot of a good time. But most memorable was perhaps the recording session. We had many activities together but to see my team going deep into the music making, getting into their zone, was pretty cool.
What is your favourite place or quirk about your side of Singapore?
Going for a walk/hike and catching the sunrise in Chestnut Nature Park. Man, it's too serene!!
Tell us about your team's song 'West Side Story", and the concept behind the MV.
We went for a one-location shoot because, well, we didn't have the cash to go crazy with it. But the set-up was great enough to portray us in our element. We were just whacking around the set and the directors shot everything. It's simple, but it works!
We also love your recent song "Spirits Anew", which, in our humble opinion, is one of the best NDP songs ever. How was that experience overall, and what did it mean to you personally to write a track for National Day.
Hey, thanks for saying that, means a lot! Oh man, when Dr Sydney [Tan, NDP's music director] called to speak with me and my bestie Harun about sending in a song for National Day, we were psyched! We finished the song that day itself - we just went for it. As scary as it was, we were fearless with it and just went with our gut. I'm so blessed to have had Harun to guide me through the entire writing process - it's always a great time exploring ideas with him.
We wrote "Spirits Anew" in hopes that it would resonate with listeners and they could perhaps rediscover the hope that was lost when the pandemic hit - to be intuitive and to start listening to ourselves a little more. Pre-pandemic, we had been very giving, and going about our daily lives doing things for other people, or things we "thought" we needed to do. Then the pandemic kinda gave us this new-found reason to check in with ourselves and the people that matter.
We learnt that the people around us are just the same too, and learnt to be empathetic instead of projecting our fears onto the person next to us (or online).
At the core of it, we're not that different after all. We want similar things - peace within and happiness. I'm sure it's a cluttered space right now - not being able to go anywhere physically, and mentally having to deal with that. Man… The uncertainty is tiring. Pandemic fatigue is a real thing but what a time to be alive (if we survive this).

I'm grateful for the trust NDP had in us, and I'm just happy to know that the song's out there. We've been receiving so much love and appreciation for it!
For the latest episodes of "Hometown Heroes" and to vote for your favorite song, click here.
For the latest updates on Wonderwall.sg, be sure to follow us on TikTok, Telegram, Instagram, and Facebook. If you have a story idea for us, email us at [email protected].