Hometown Heroes: Swoon-Worthy North-Side Artists Release Catchy Pop Hit
The quest to find the best hometown in Singapore is heating up. Team East has showcased their quirky side while Team South Central revealed their mellow selves behind the rambunctious exteriors. Up next, it's Team North's turn to join the "Hometown Heroes" fray.
Local producer Shaykhandbake and singer-songwriters Dominic Chin, Josh Makazo and Khai have come together as a boyishly charming quartet to represent their 'hood as part of a documentary-cum-gameshow miniseries.
Their single: "Movin' On".
The catchy pop banger is sexy and stylish. It also features an addictive groove and show-stopping vocals about exiting one's past and stepping into a new phase of life.
The newly-released music video also sees the boys hit the streets, being an absolute mood. Think fluorescent lights, a nocturnal ambience, and a whole lot of brooding. We see you fam!
We catch up with Team North member Khai to find out what he really thinks of his fellow group members, his experience growing up in "notorious" Yishun and his reaction to his own single "Victoria" being a sleeper hit.
How did you become a part of "Hometown Heroes", and how did you find all the challenges?
I received a text message from one of the organisers of "Hometown Heroes" telling me about the concept of the show. I never thought I'd see the day the playful rivalry between the different zones of Singapore gets turned into a reality game show!
Not only were the challenges creative and fun, but they also brought out facets of each artist that most people don't get to see. I think they did a terrific job on the show.
All of the teams came up with really, really good songs and I'm happy about that because it pools all of the artists' followers together, bringing awareness to every single artist on the show - so it's a win either way.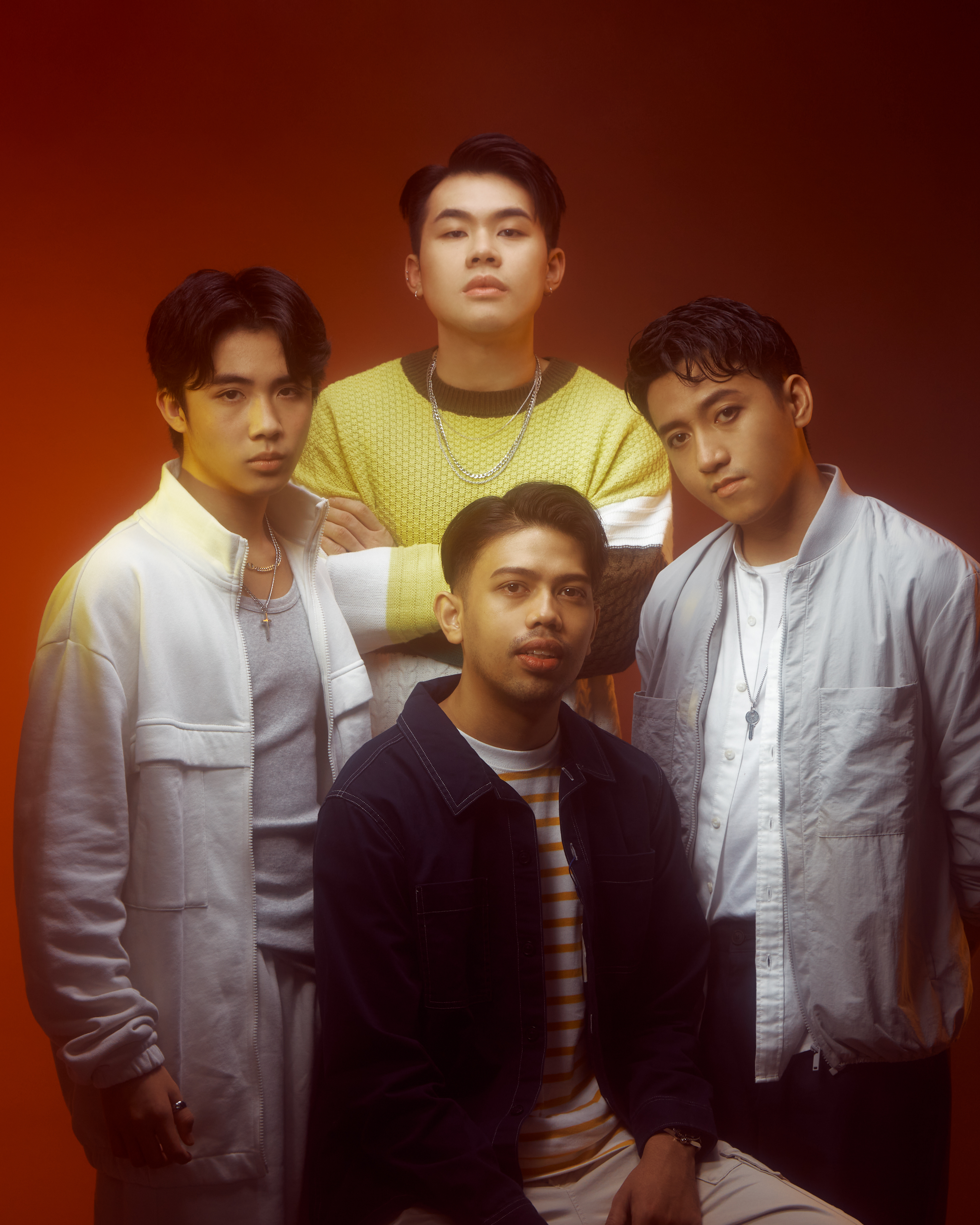 What makes your particular team the best and how was the experience working with your fellow artists?
Our on-camera banter between the different zones was all done in good fun, so I wouldn't go as far as to say one team is better than another. But, I do love the chemistry we have going on in the North-side team. We build on each other's ideas really well. I've tried co-writing songs with other people prior to the show and it has never been this easy.
I love that we respect each other's strengths and expertise, which is very important when it comes to making music together! Aside from the music-making aspect, I think everyone's just a joy to be around. We're all so different but somehow we get along really well.
What's the most memorable thing that happened during filming?
I thought my challenge-day episode was really memorable! Yeah, I lost every single challenge but I've never had so much fun losing hahaha. I really enjoyed the little cooking class we had. I actually went home and cooked the same recipe a couple of times after that day! I think if I were given another chance at the same challenge, I could actually win it this time hahah.
What is your favourite place or quirk about your side of Singapore?
My favourite place in the north would be Yishun! Not anywhere in particular but just the whole of Yishun! I think the kind of love I have for the place is like the familiarity of a best friend you don't spend enough time with.
It's really easy to like a place that looks pretty and aesthetically pleasing but I made some of the best memories growing up in Yishun. Also, the fact that Yishun has been talked about countlessly for being notorious is a quirk in itself.
Tell us about your team's song 'Movin On'' and the concept behind the MV.
"Movin' On" is so much more than a fresh (and lyrically toxic) pop track, to me at least.
It is like what you get when you feel adventurous standing in front of a soft drink dispenser. Yeah, we love our Fanta Grape. We love our Sprite as well. But the flavour it brings when they both come together is immaculate.
What I'm trying to say is that all of us stretched very far out of our comfort zone to sculpt a place for ourselves on this track, and it worked out so well, in my opinion. In fact, I think writing this song opened a Pandora's Box of musical ideas for me, and I'm sure it had the same effect on the rest of my team as well!
As for the music video, I think we were all in agreement that it didn't require a narrative. I think the character or vibe (for a lack of a better word) of the song is so loud that we all saw similar visuals while listening to it.
How has life changed for you since you put out your mega hit "Victoria", which has received over half a million views on Spotify?
I'm really proud of that mini achievement. "Victoria" has definitely opened doors for me as an independent up-and-coming artist here in Singapore, and I am very grateful that people still listen to it.
It warms my heart reading messages from people all over the globe in the comment section of the "Victoria" music video. It definitely motives me to keep doing what I'm doing.
As for my personal life, I don't think much has changed. I'm still the same dorky guy who likes to read books and make music to scratch my own itch. I like to separate the two.
My upcoming album has some of the best songs I've ever written, so I can't wait to find out which one will top "Victoria" in terms of streams (even though I have a pretty good idea).
For the latest episodes of "Hometown Heroes" and to vote for your favorite song, click here.
For the latest updates on Wonderwall.sg, be sure to follow us on TikTok, Telegram, Instagram, and Facebook. If you have a story idea for us, email us at [email protected].