My First Time... Skateboarding - 5min With A Coach, And I Could Go 5m!
When I was younger, I really loved playing Tony Hawk's Pro Skater on my PlayStation. I'd spend hours on the half-pipe, grinding across the massive street stages, and trying to pull off for the mythical 900-degree spin.
Because I was so into the video game, I did try to get on an actual, real-life skateboard. But I was clueless, and fell down very often. So I gave up the Tony Hawk dream.
Fast forward to one week ago, and I finally learned the proper way of getting on - and staying on - a skateboard. In just five minutes, Jonathan Ang, one of the coaches at Por Vida Skateboarding taught me the basics, proving how you can fast-track your progress with proper guidance.
Here's what the Lead Instructor at Singapore's largest indoor skate park taught me - condensed into three simple steps: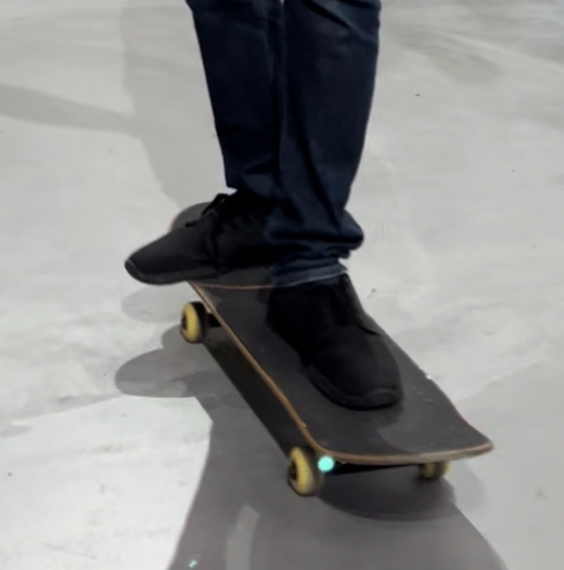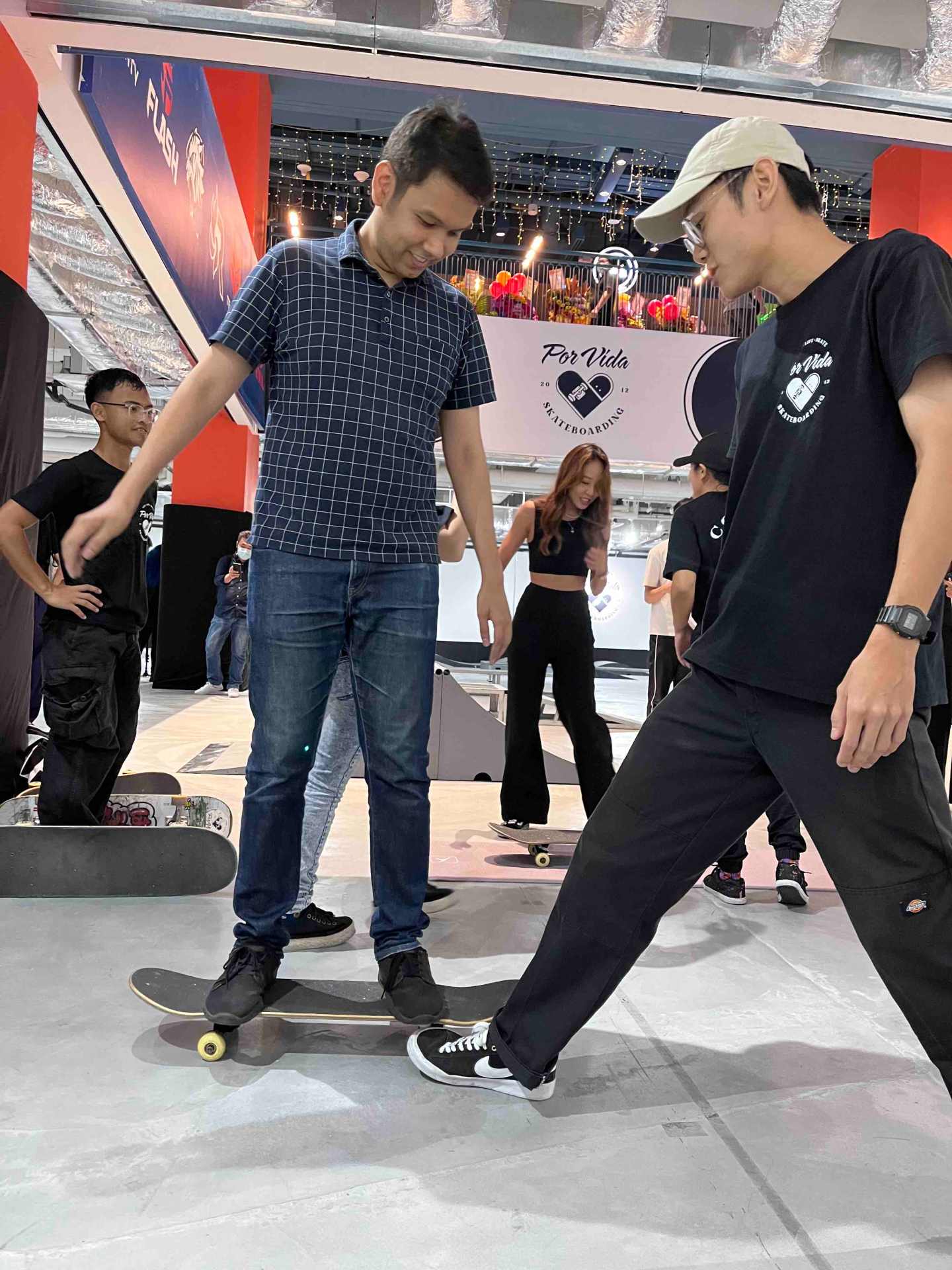 Step 1: Both feet on deck
It's important to wear a pair of flat-soled shoes so you have maximum grip on the deck.
The first part of skating is getting onto the deck safely. I started by positioning my left foot at the top where there are a set of four screws, making sure that the tip of my foot faced forward and covered the bottom two screws.
Next, I brought my right foot up to the back of the board, making sure it faced outward to the right. Then, I rotated my front foot (while keeping it planted to the deck) so that it faced to the right, too.
If I had lifted my foot while turning it to the right, I would have surely fallen. Needless to say, I did make that mistake, but thankfully, Jonathan was there for me to hold on to, and I stayed on my feet.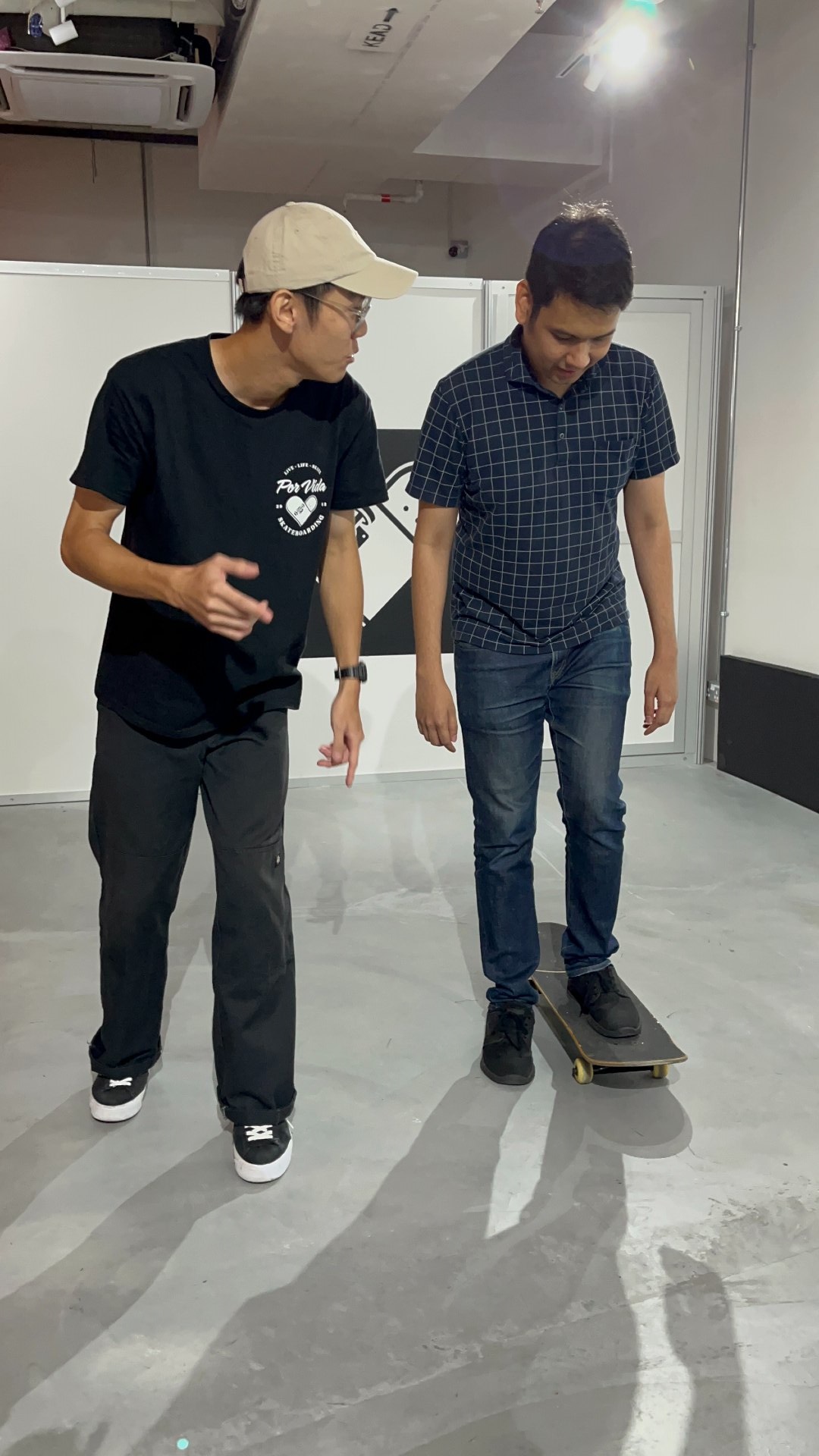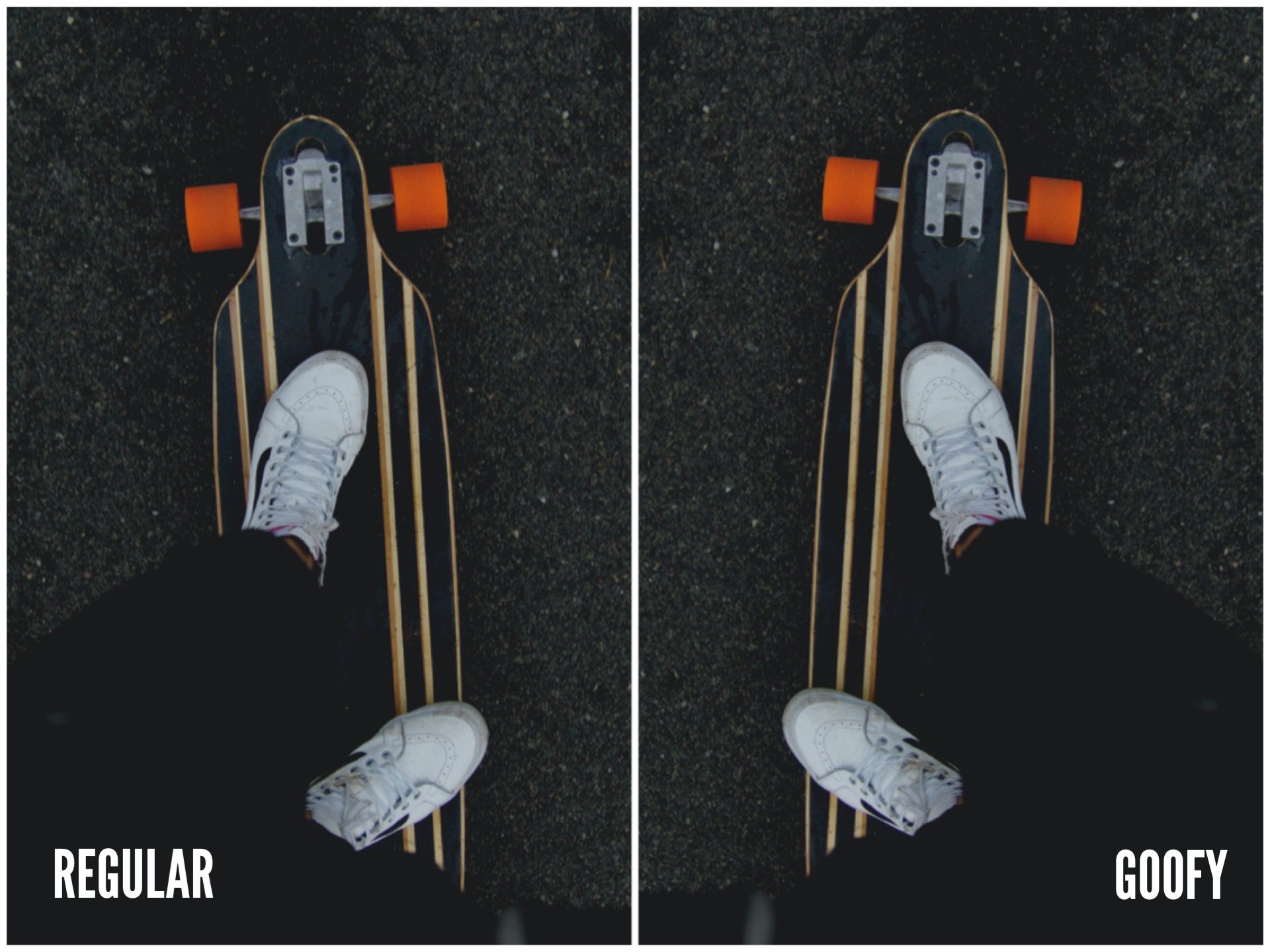 Step 2: Finding your inner skateboarding stance
Using (1) as an example, my left foot is in front and I push with my right foot. This is the "regular" stance, and it's the most common way of skating. If you skate with your right foot in front and push with with your left foot, that is skating "goofy".
There is no right or wrong way, Jonathan says, as long as you're using the stance that you feel most comfortable with.
Step 3: Time to skate
Then came the hard part. I was back at (1), but now I needed to push myself forward using my right foot. Also, I had to bend forwards a little so that it would help me move further. This took me several tries and plenty of holding onto Jonathan. But after the longest five minutes of my life, I managed to "travel" 5m! One childhood dream, check!
---
Thank you 'cher!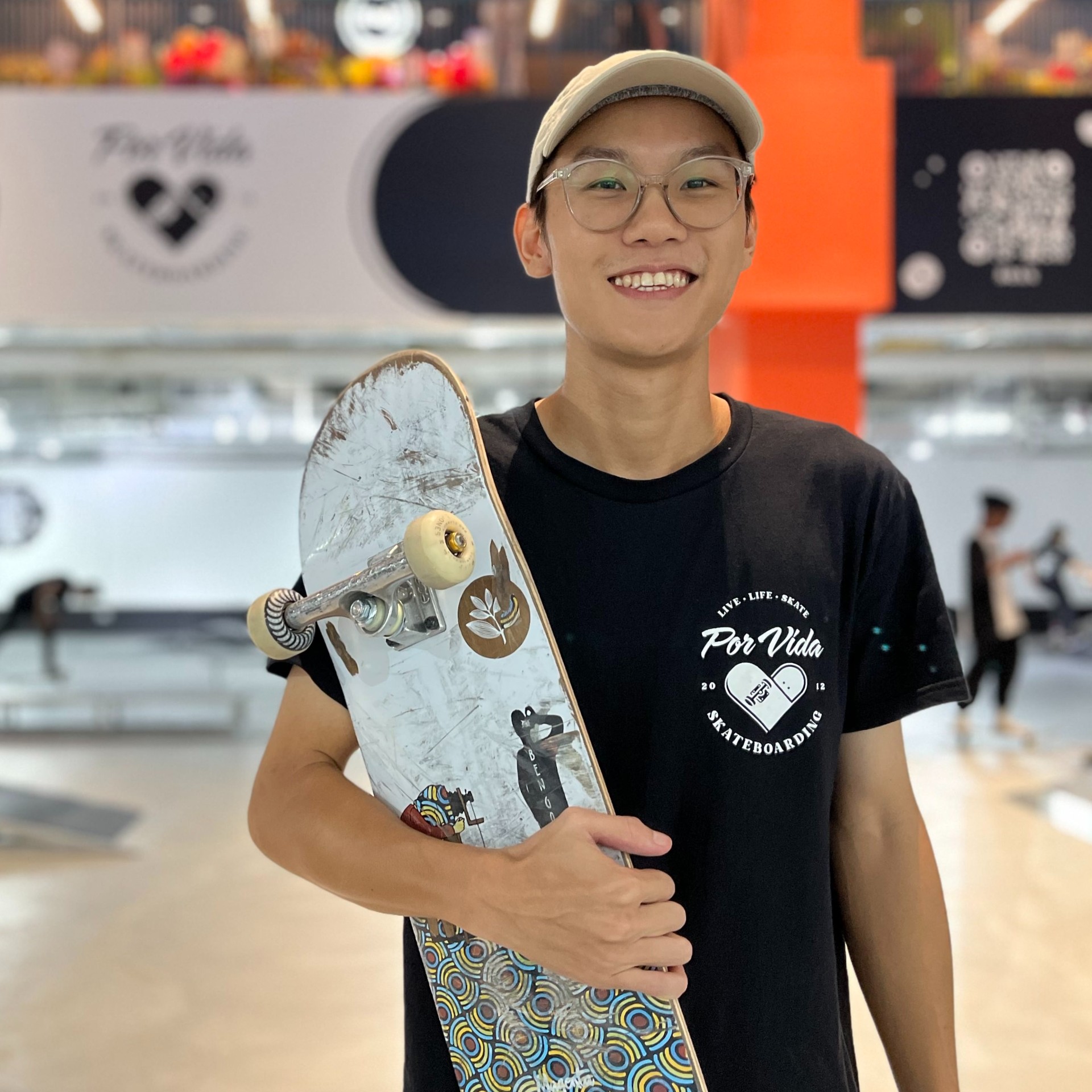 I am so grateful to Jonathan, who was extremely patient in teaching me the ropes. Por Vida Skateboarding's new indoor skate park and school at GR.iD has a dedicated beginner's area for newbies, so if you want to pick up the action sport, there's no better place to do so.
Meanwhile, this experience has definitely ignited a desire to get back on a skateboard again real soon (must make my teacher proud mah) - and it's a great excuse to buy a new pair of kicks!
For the latest updates on Wonderwall.sg, be sure to follow us on Facebook, Instagram and Telegram. If you have a story idea for us, email us at [email protected].