Nature Meets Technology In This Mind-Blowing Virtual Reality Experience
Do you remember learning about photosynthesis back in school? You know, how trees convert the carbon dioxide we exhale back into the oxygen we breathe?
What if you could see this connection between us and the natural world… in what is arguably a profound preview of the metaverse?
Now you can. London-based art collective Marshmallow Laser Feast (MLF) are bringing their multisensory immersive installation, "We Live In An Ocean Of Air" (in collaboration with artist Mileece I'Anson and sound-vision artist Natan Sinigaglia), to the ArtScience Museum.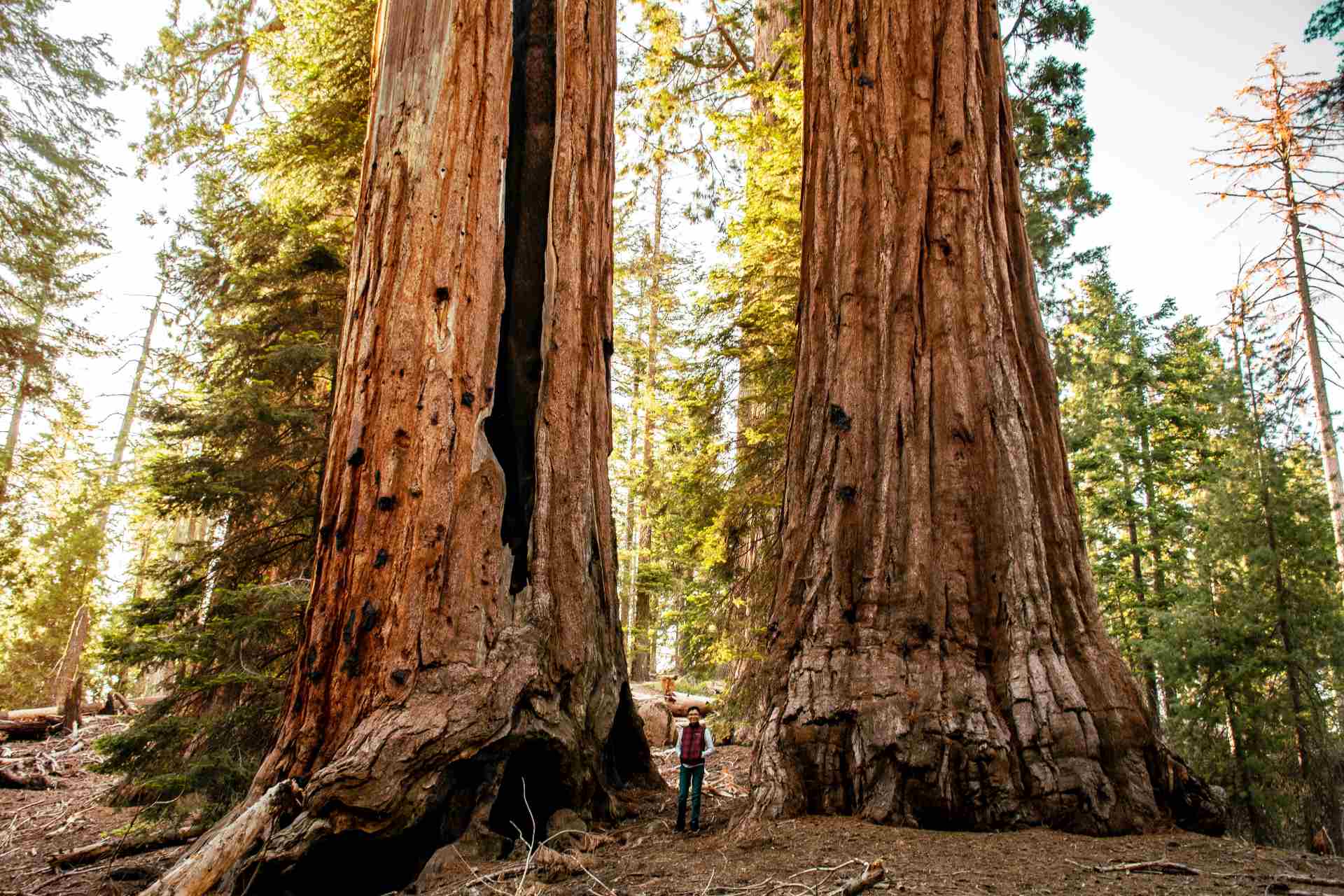 Through the power of virtual reality (VR), the experience transports you not only to the base of a giant sequoia (these massive redwoods make up some of the world's largest and tallest trees and can reach a height of 115m - almost twice the height of the ArtScience Museum), but also into the tree and into a virtual realm beyond imagination, description and understanding.
Too cheem? We break down this "multisensory immersive installation" for you - word by word.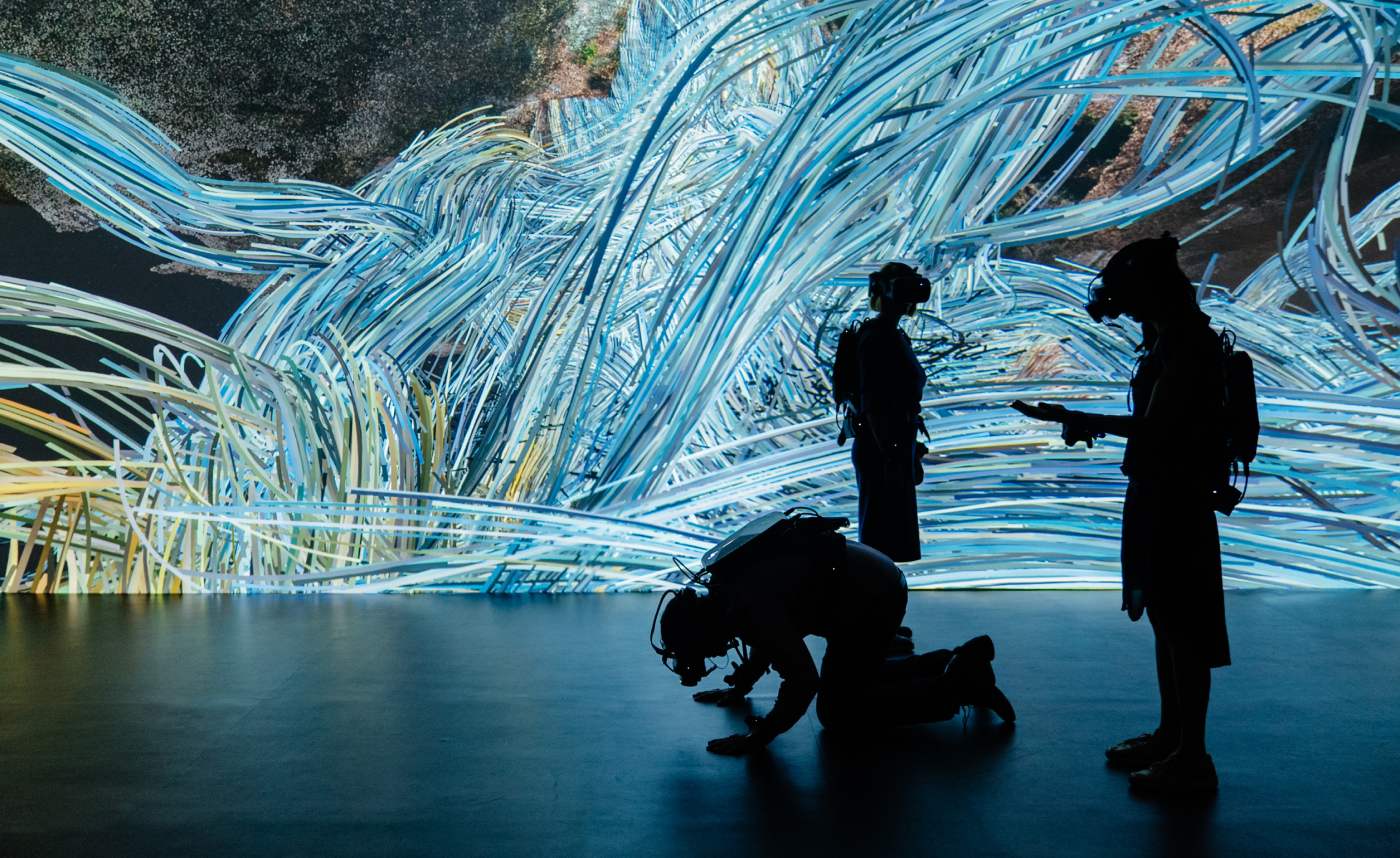 Multisensory
Meaning: involving or using more than one of the senses
"We Live In An Ocean Of Air" isn't just an VR experience for the eyes – it is also a feast for your other senses.
The addition of binaural sound (insects chirruping and birds twittering), scent dispersal systems (you can apparently smell the forest, but our face masks prevented us from doing so), and wind machines (a perfect respite from this humid heat) trick the mind into thinking that what you're experiencing is all very real - macam you are in the Matrix.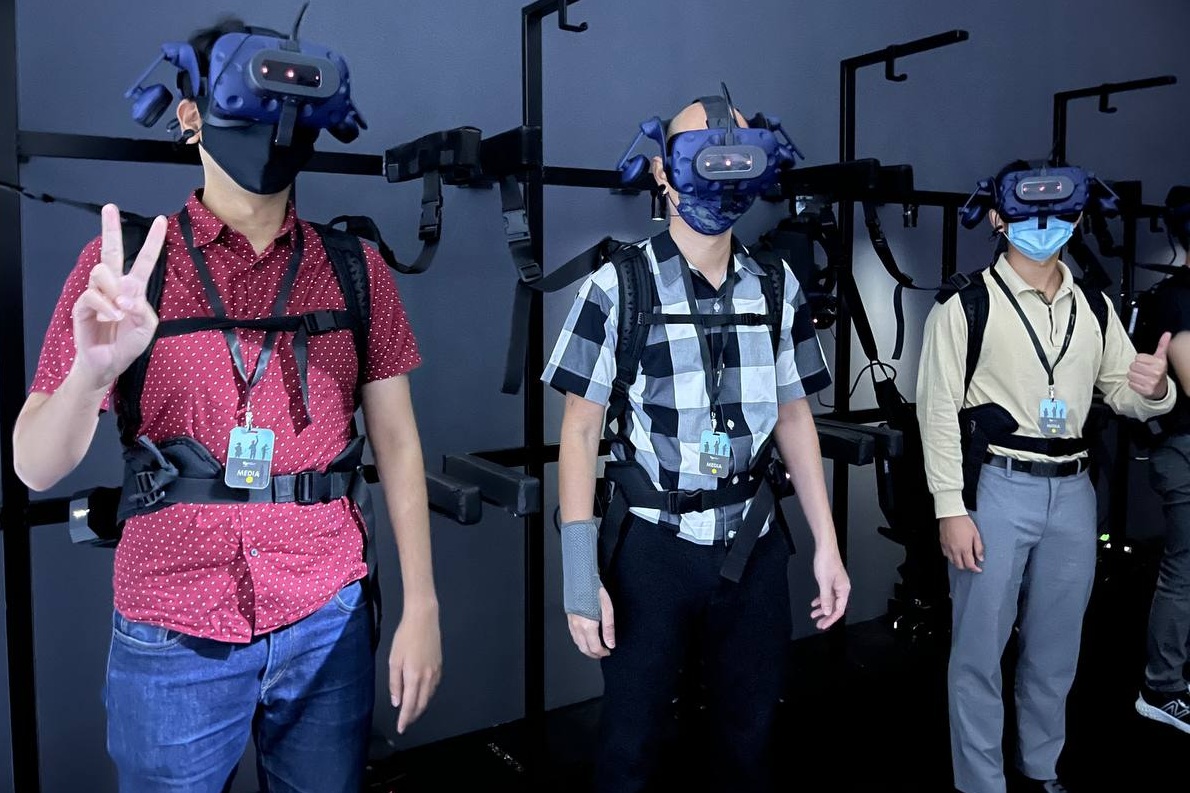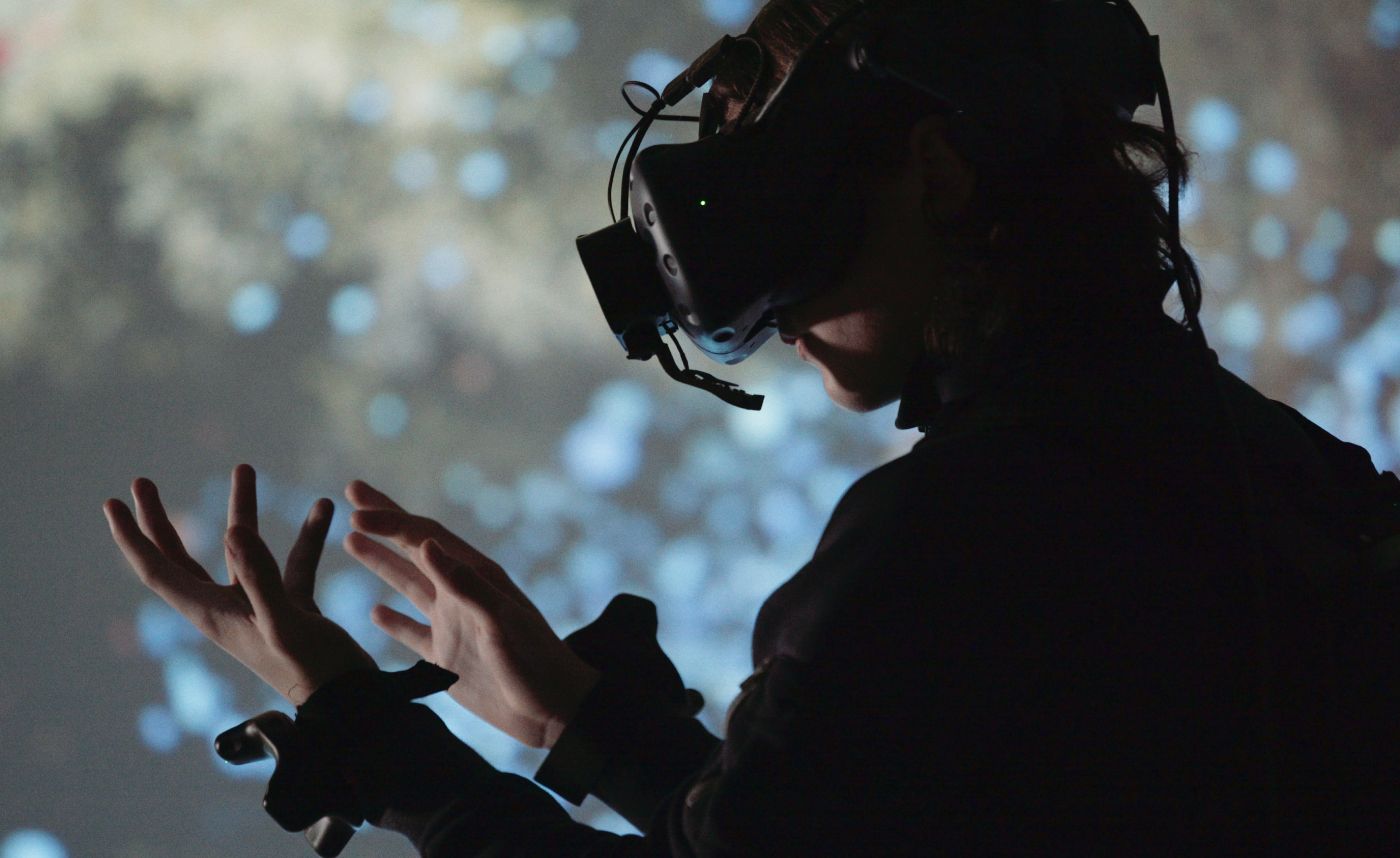 Immersive
Meaning: (of a computer display or system) generating a three-dimensional image which appears to surround the user.
Before you're plunged into this "ocean", you'll be strapped into a backpack (that weighs about 8kg and contains the wireless tech that creates the magic) with a chest and waist strap. Once you look like you're ready to skydive, a heart rate monitor is clipped to your ear, and you're made to wear a VR headset like a bike helmet with a visor. Flip down the earpieces, and a few, slightly claustrophobic seconds of silence and darkness ensue.
What follows is a quick mindfulness tutorial on how to control - and see - your breathing. As you exhale, your breath manifests as a cascade of particles (you can manipulate it with your hands, too). Other participants appear as pulsing clusters of red globules (denoting cardiovascular systems) and the best way to describe their breath exhalation is... merlion-like.

No spoilers, but without trying to sound too cheem, we can say it was pretty trippy beautiful, and profound at the same time. According to Ersin Han Ersin, one of the directors at MLF, some participants who attended the installation when it was showcased at the Saatchi Gallery in London emerged in tears.
As you explore the space (virtual grid walls serve as your boundaries), the outside world and even the floor and ceiling disappear completely, so you quite literally invoke the title of this installation, and "live in an ocean of air".
Installation
Meaning: an art exhibit constructed within a gallery.
Created by Marshmallow Laser Feast, a London-based trio comprising Barney Steel, Ersin Han Ersin and Robin McNicholas, "We Live In An Ocean Of Air" uses complex technology (backed by massive amounts of research, experimentation and passion for nature) to help us reconnect with nature.
The show premiered at The Saatchi Gallery in London in 2018. The sold-out run was extended twice due to popular demand.
"Through this and other creations, we strive to repair a broken connection with nature through art. Humanity is dependent on the natural world for everything – from food to water to air we breathe. We want to channel our audience into an understanding of our interconnectedness by placing them in the centre of these ecosystems," says 38-year-old artist and director Ersin Han Ersin, who was in Singapore for the launch of the installation's Asian premiere. He added that about 50 people worked together on this project.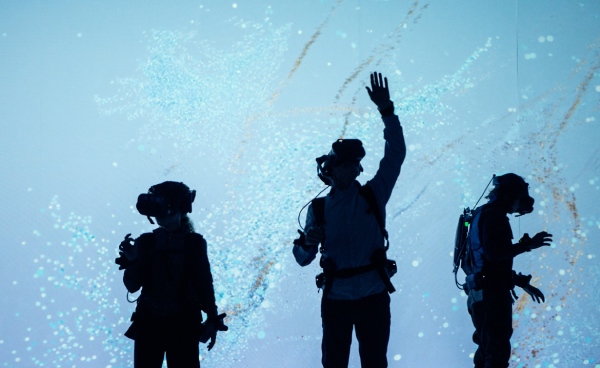 "We Live In An Ocean Of Air", which will be housed within ArtScience Museum's permanent VR Gallery on level 4, kicks off tomorrow (28 May) and runs until 2 October 2022.
Get your tickets ($16 for adults, and $12 for kids, senior citizens, person with disabilities, and NSFs) here.

For the latest updates on Wonderwall.sg, be sure to follow us on TikTok, Telegram, Instagram, and Facebook. If you have a story idea for us, email us at [email protected].