New Space In Somerset To Bring Snowboarding, Surfing, Skating Under One Roof
Orchard Road has a cool skate park and a trampoline arena. But can you imagine being able to surf and snowboard… in the heart of Somerset?
That's right adrenaline junkies - mark your calendars for 2023 as Trifecta By The Ride Side will bring together snowboarding, surfing, and skating under one roof. Perfect timing with borders reopened, can jio your overseas friends to visit Singapore liao.
And since our island state seems to always revel in breaking world records or being the first in <insert random activity or event> despite our smallness, here's another achievement: Trifecta will be the first combined snow, surf, and skate attraction in the world.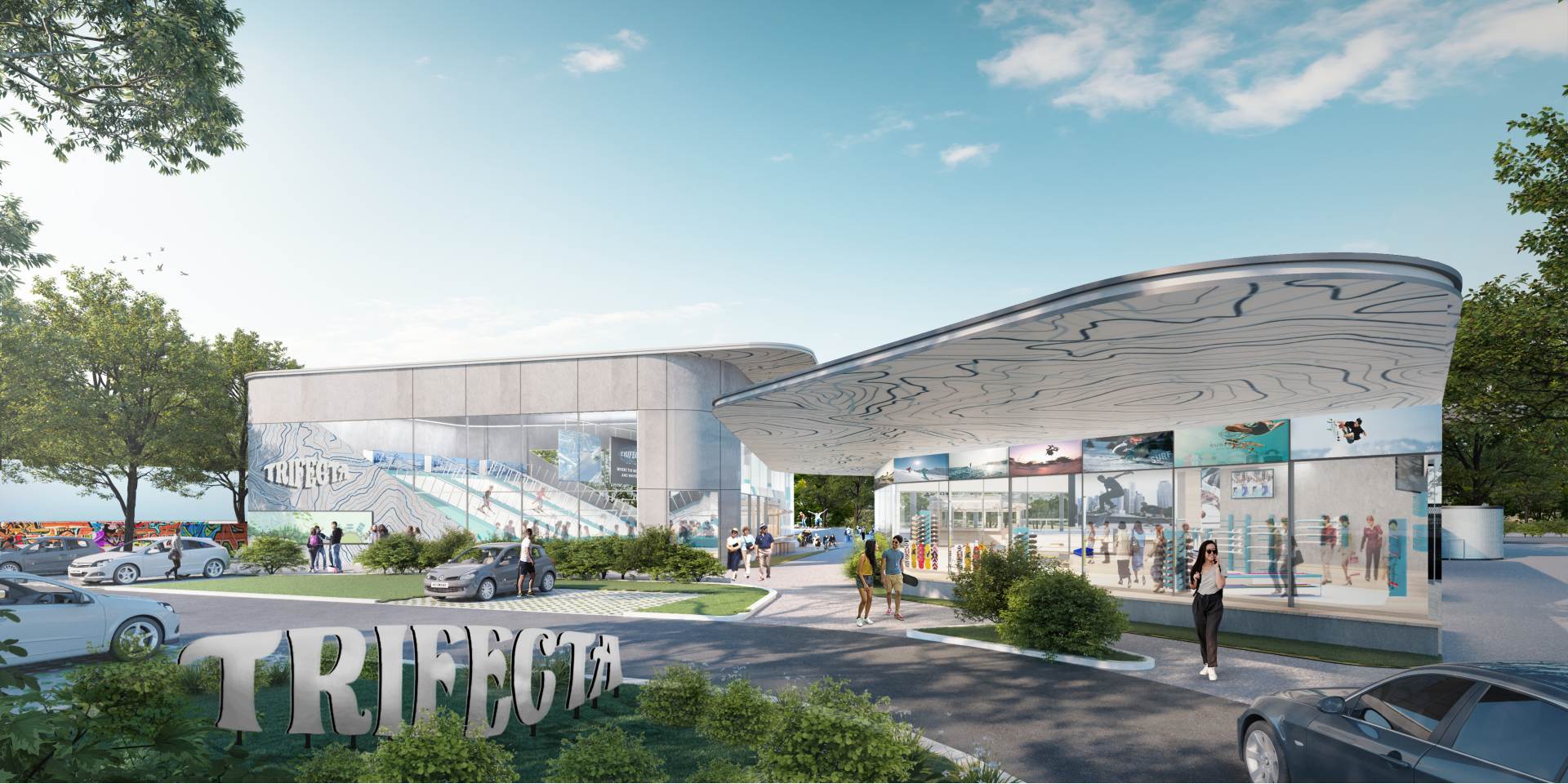 The space is the brainchild of local adventure sports firm The Ride Side and covers a spawling 49,611 square feet (that's more than 3x the size of Don Don Donki in Orchard Central).
The Ride Side organises ski and snowboarding trips, and owns three action-sports stores for snowboards, skateboards, surfskates, longboards and more.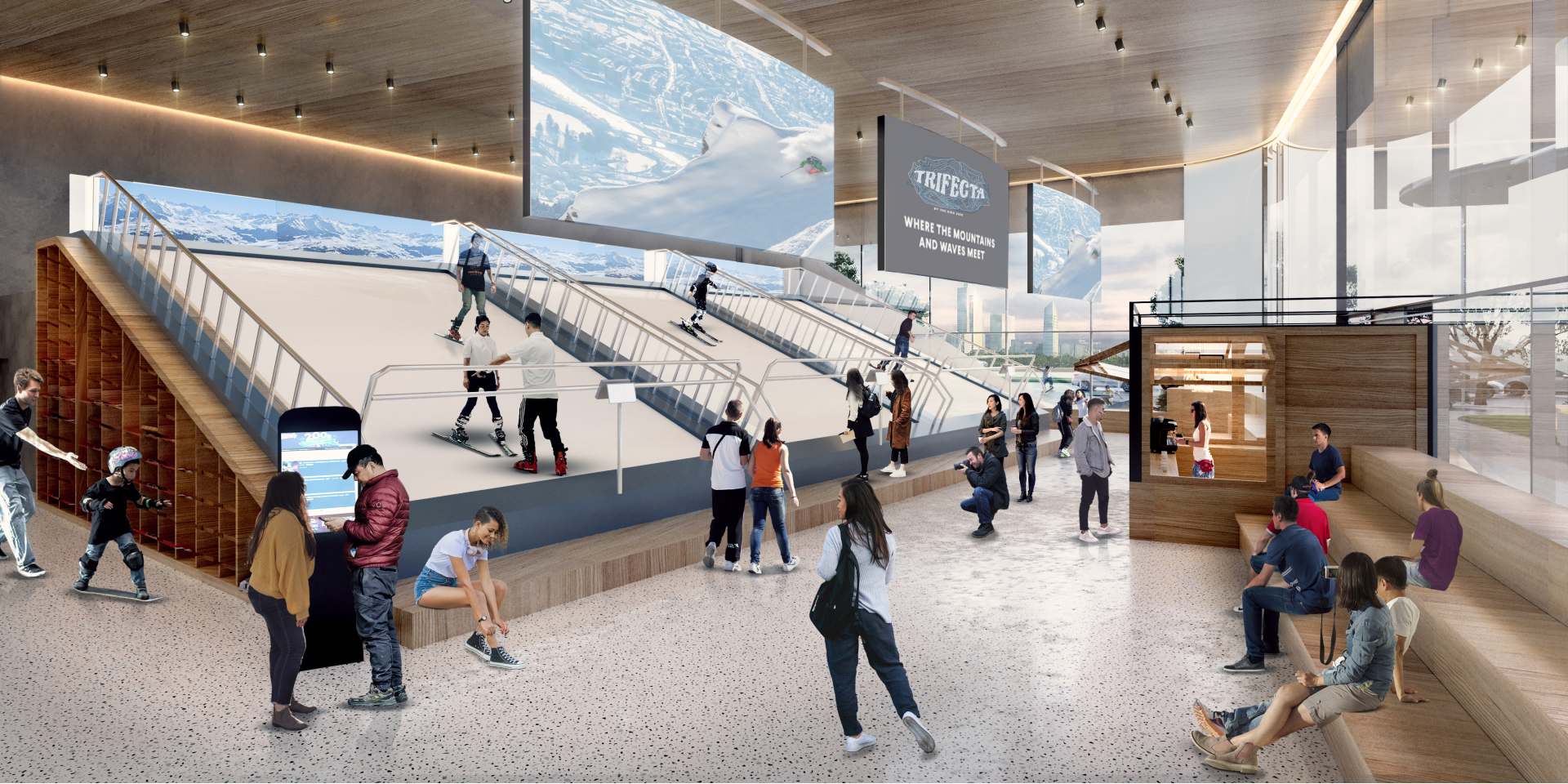 Snow amazing!
The snow arena is inspired by the slopes of Japan, powered by the first VR ski simulator in Asia – macam snowboarding at Hokkaido wei.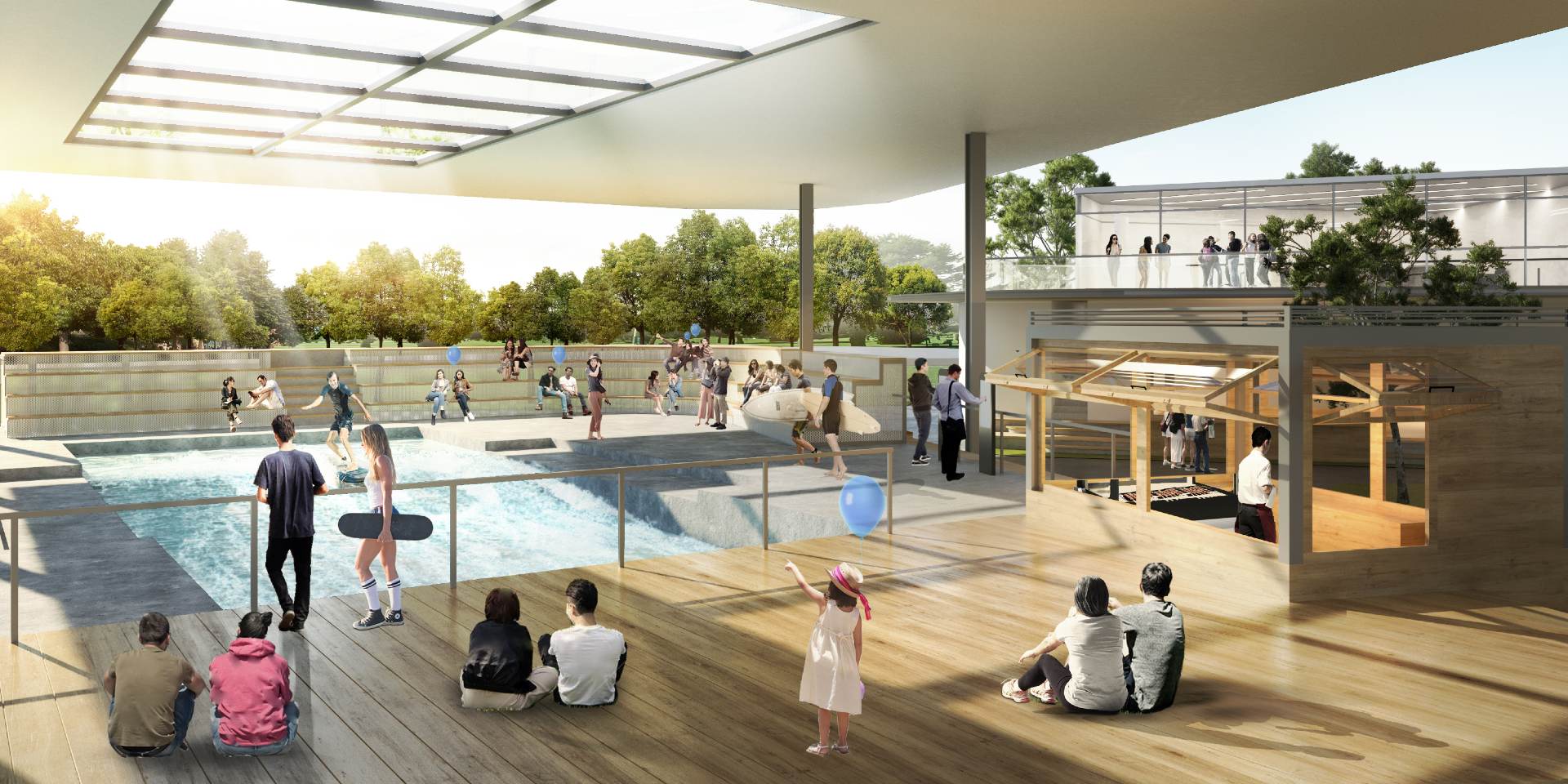 Surf's up!
As for the surfing zone, The Ride Side says they took inspiration from the swelling waves of Bali. This section will incorporate the world's leading deep-water wave pool tech so you can ride the waves endlessly. The water columns will be 1.5m, the deepest you'll find in Singapore.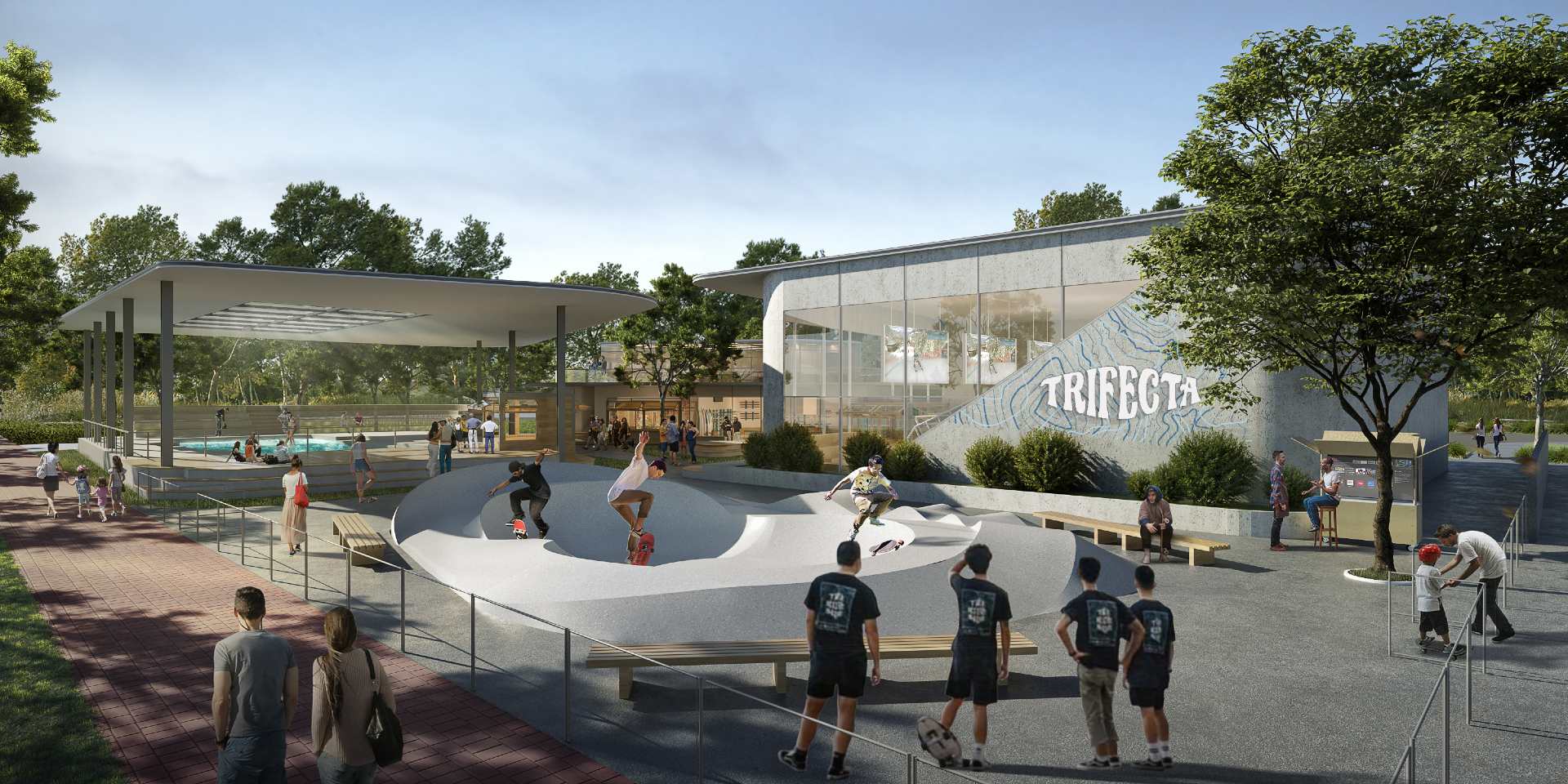 (Skate) bowled over!
The Ride Side looked to the skate bowls of California to create the world's first hybrid skate bowl designed for skateboarding and surfskating - which will make the one at Trifecta the first skate bowl in Somerset, and also the first-ever surfskate circuit on our Little Red Dot.
FYI: A surfskate is a type of skateboard that mimics the feeling of surfing or snowboarding on land.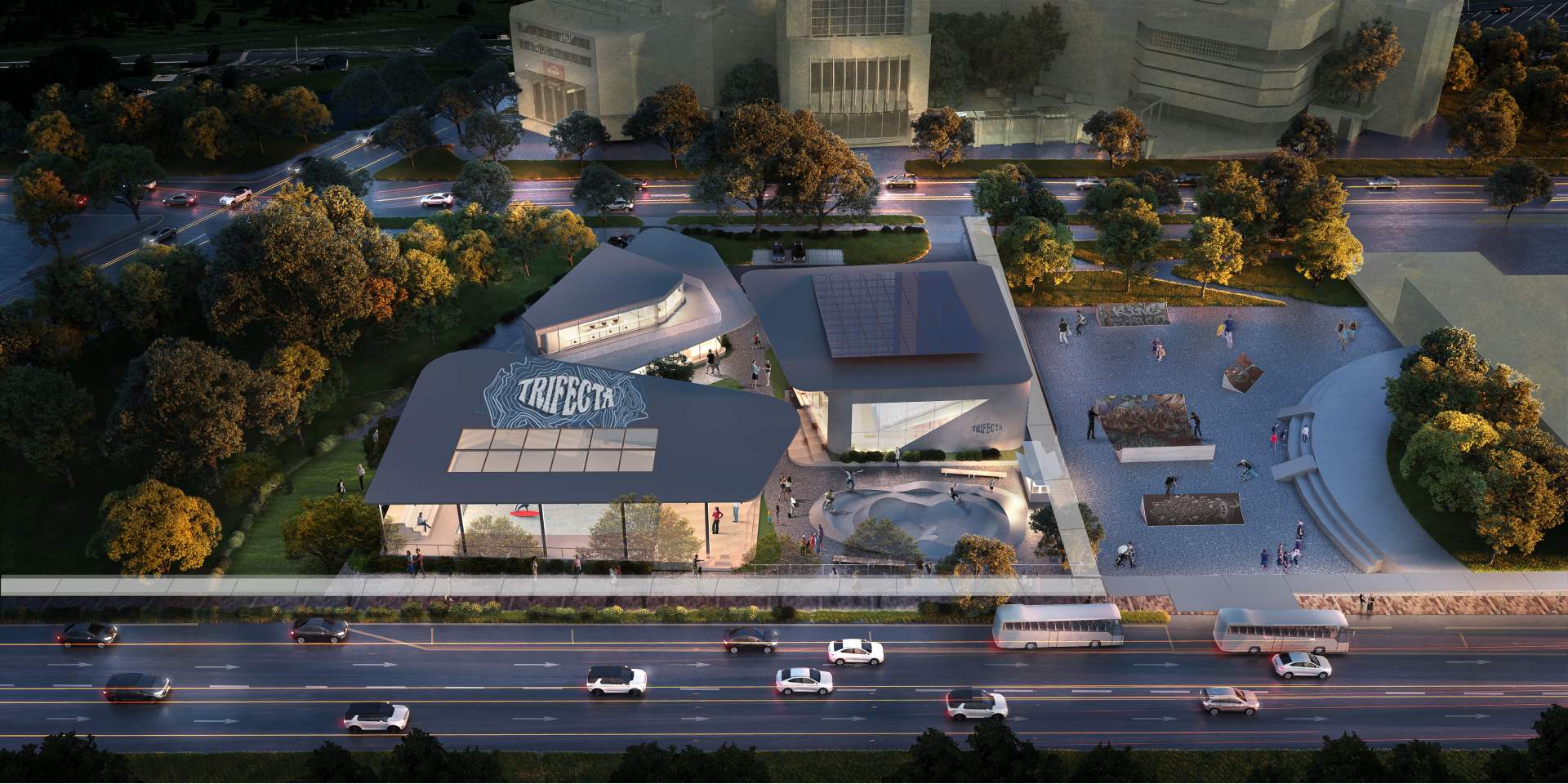 According to Daphne Goh, co-founder of The Ride Side, their vision for Trifecta was to bring the mountains and the waves to the urban centre of Singapore.
"We are thrilled to share our passion for snowboarding, skiing, surfing, and skating with everyone, and we hope that by challenging them with new experiences, we will also be able to provide them with a new avenue for self-expression," says Daphne.
Those under the age of 21 can buy discounted one-day tickets and access passes. In addition to this "Youth Pass", there will also be an "Athlete Pass" providing discounts to our national athletes to use Trifecta as a training ground. Let's go #OneTeamSG!
Be the first to know when Trifecta officially opens by signing up to their mailing list (click the link and scroll down to find it).
For the latest updates on Wonderwall.sg, be sure to follow us on TikTok, Telegram, Instagram, and Facebook. If you have a story idea for us, email us at [email protected].