Singlit Spotlight: The Best Books For Singapore Foodies
Singapore is a nation of foodies. And whether you like cooking or eating, there's a book that celebrates our so-called national pastime.
So ahead of National Day next week, here are our picks for food-inspired Singlit:
---
RECIPES AND FOOD GUIDES
The Way of Kueh
In Christopher Tan's book, you'll not only learn how to make kueh, but you'll learn about the different types of kueh - including the endangered ones - and may even feel inspired to preserve our heritage by making them with your family and friends. 

Blurb: "Much more than just a collection of recipes, The Way of Kueh delves into the topic with a lyrical, insightful and practical approach. It traverses kueh families and genres, key kueh-making techniques, the seasonality and social significance of kueh, and the importance of both tradition and innovation. Local kueh artisans from all walks of life share their stories and perspectives in interviews, while short essays muse on the histories, regional and colonial influences, science and symbolism behind this most diverse of food genres."

Available on Epigram, Books Actually and Amazon
Wet Market To Table
If you've never done groceries outside of air-conditioned supermarkets, or have never cooked with celtuce and fingerroot, then Pamelia Chia's guide to navigating wet markets will surely make you feel as if you've been missing out.
Blurb: Local chef Pamelia Chia explores uncommonly used vegetables, fruits and herbs found in Singapore wet markets, using over 80 recipes to bring out their unique flavours and textures. Writing in a frank and easy-to-read manner, Pamelia shares stories from wet-market vendors, memories of grocery shopping with her mother and how each ingredient inspires her to push the boundaries of local cooking.
Will wet markets ever die out? Read our interview with author Pamelia Chia here to hear her thoughts
Available in Epigram and Kinokuniya
How to Cook Everything Singaporean
There are over 1,000 recipes in Denise Fletcher's cookbook, making it something you can not only use for a lifetime, but that you can pass down to your children (and your children's children).
Blurb: This is the go-to encyclopaedic compendium for Singaporean food every household should have. Features contributions from some of Singapore's most exciting chefs, including Bjorn Shen, Violet Oon and Willin Low.
Available on Epigram and Books Actually
---
MEMOIRS
Hello! Have You Eaten?

Try not to flip through this on an empty stomach. Amanda Choy's book, 'Hello! Have You Eaten?: Memoirs of a Food-Obsessed Nation' is filled with mouthwatering photos of everything from popiah, to rojak, to kaya toast with soft-boiled eggs.
Blurb: "To me, food is a catalyst for human connection. Memories of my late grandpa buying delectable food for my mother to her observations of my late grandma cooking in the kitchen are memories that are forever etched in my heart. These stories are connected to me and will be passed on as legacies in their own right.
This journey is less about the food per se but rather the togetherness, bonding and love that follows after."
Available on Books Actually
A Tiger In The Kitchen
At 18, Cheryl Lu Lien-Tan left Singapore for America. In her thirties, she started feeling a hankering for the dishes that her grandmothers and aunties used to make. But would it be possible to learn them after so much time had passed?

Blurb: "A Tiger in the Kitchen, which includes ten authentic recipes for Singaporean classics such as pineapple tarts and Teochew braised duck, is the charming, beautifully written story of a Chinese-Singaporean ex-pat who learns to infuse her New York lifestyle with the rich lessons of the Singaporean kitchen, ultimately reconnecting with her family and herself."

Available on Amazon and Amazon SG
---
EVERYTHING ALSO CAN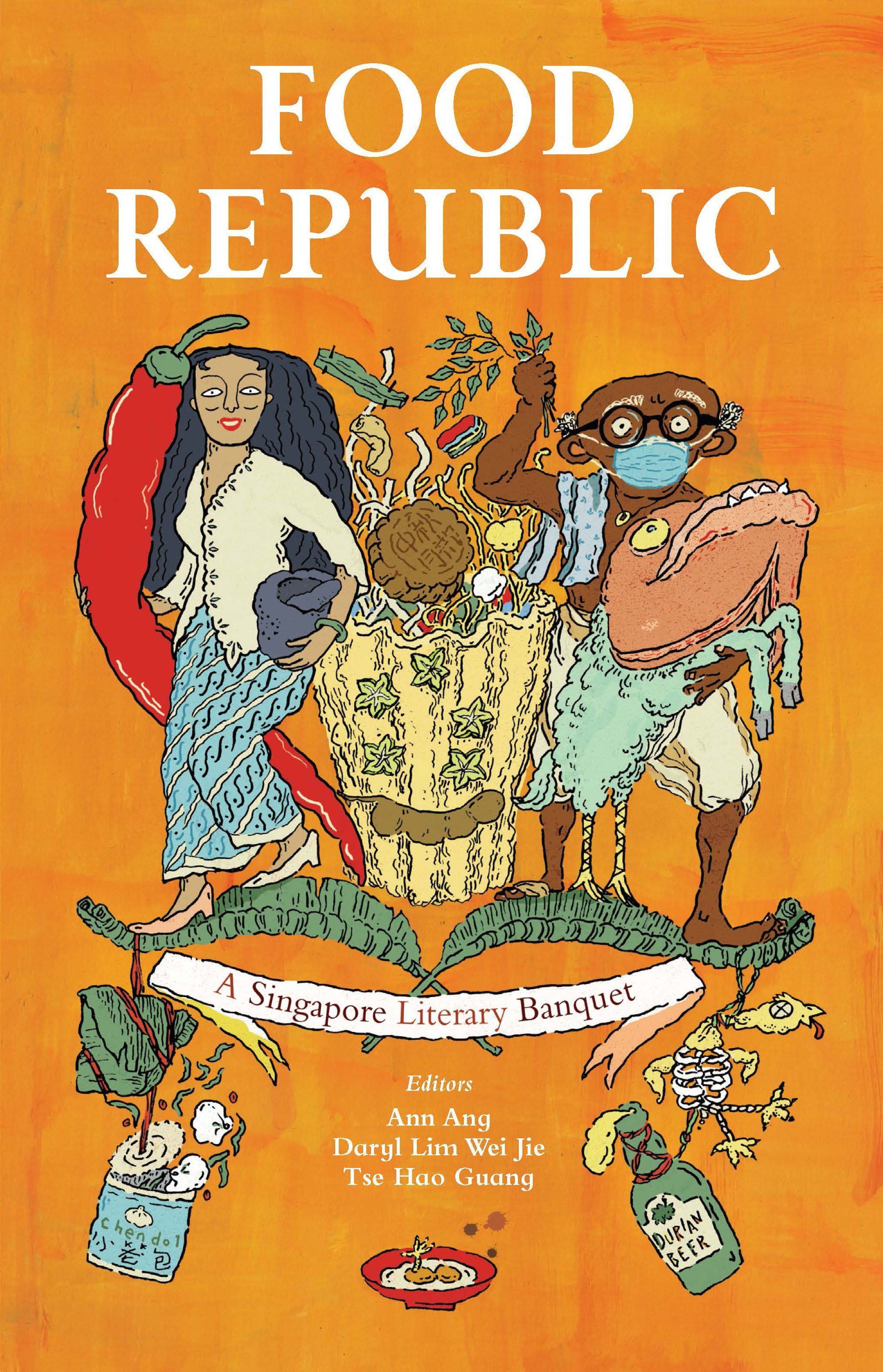 Food Republic: A Singapore Literary Banquet
This anthology features works of fiction, non-fiction, and poetry by authors such as Joshua Ip, Alfian Sa'at, and Catherine Lim, whose works convey the different ways that food factor into our Singaporean identity and experiences.

Blurb: "Food has always been our safe space, our comfort zone: a place where we could freely engage in heated arguments about the best nasi lemak, the most fragrant cendol and whether the standard of the stall has dropped or not. Yet this anthology, featuring more than one hundred literary explorations of our food and food culture, also shows that when people write about food, they often aren't just talking about food but usually about something else, closer to the heart. Or the bone."
Available on Epigram
For the latest updates on Wonderwall.sg, be sure to follow us on TikTok, Telegram, Instagram, and Facebook. If you have a story idea for us, email us at [email protected].