Singlit Spotlight: These Books By Singaporean Women Deserve A Spot On Your Reading List
Singaporean literature is a treasure trove of stories, and those written by women offer unique perspectives on life here. From coming-of-age tales to gripping thrillers, there's something for everyone.
Not sure where to begin? Here's a non-exhaustive list of where you can start, depending on your mood and the type of reader you are!
---
Need a break from the real world?
The Gatekeeper, by Nuraliah Norasid
Nuraliah Norasid's Singapore Book Awards-winning novel follows Ria, a young Gorgon-like being who flees underground with her older sister after accidentally turning an entire village to stone. Drawing inspiration from Greek myths, contemporary Singapore, and Malay culture, The Gatekeeperoffers a fantastical escape from the mundanity of day-to-day living.
The Formidable Miss Cassidy, by Meihan Boey
Meihan Boey's debut novel, a winner of the Epigram Books Fiction Prize in 2021, follows Scottish paid companion Miss Leda Cassidy, who is sent to Singapore in the 1890s to help a wealthy family haunted by a pontianak. Miss Cassidy is determined to help the family, but soon realizes that she might have bitten off more than she can chew.
Find more spooky Singlit reads here
---
For lighthearted romps after a long day...
The Fraud Squad, by Kyla Zhao
Sam would do anything to write for a luxury publication, but her low circumstances make her ambitions feel impossible. With the help of jaded rich boy Timothy Kingston and her wealthy colleague Anya Chen, Samantha cons her way into the upper echelons of high society. But when she gets in too deep, she risks everything - including her identity - and must confront her true self before it's too late. (If you loved Crazy Rich Asians andThe Devil Wears Prada, put Kyla Zhao's debut YA novel on your reading list ASAP!)
Beauty Queens of Bishan, by Akshita Nanda
Beauty Queens of Bishan centres around Gurpreet Kaur, an experienced salon proprietor, and her rival April Chua, who recently launched a beauty parlor nearby. Both determined to dominate the network of salon owners in their HDB estate, they enroll two of their best customers – one a Mediacorp actress, and the other a member of an uber-wealthy Indian family – in the Grand Glam Singapore Beauty Contest.
Read our full review of Beauty Queens of Bishan here
---
If your favourite podcasts are all a little murder-y...
Now You See Us, by Balli Kaur Jaswal
Sugarbread author Balli Kaur Jaswal is back with a new novel - just released on March 7, 2023 - about three Filipina domestic helpers who find themselves caught in a murder mystery while working for upper-class Singapore homes. This compelling tale of class divides (with a dash of homicide) will have you on the edge of your seat.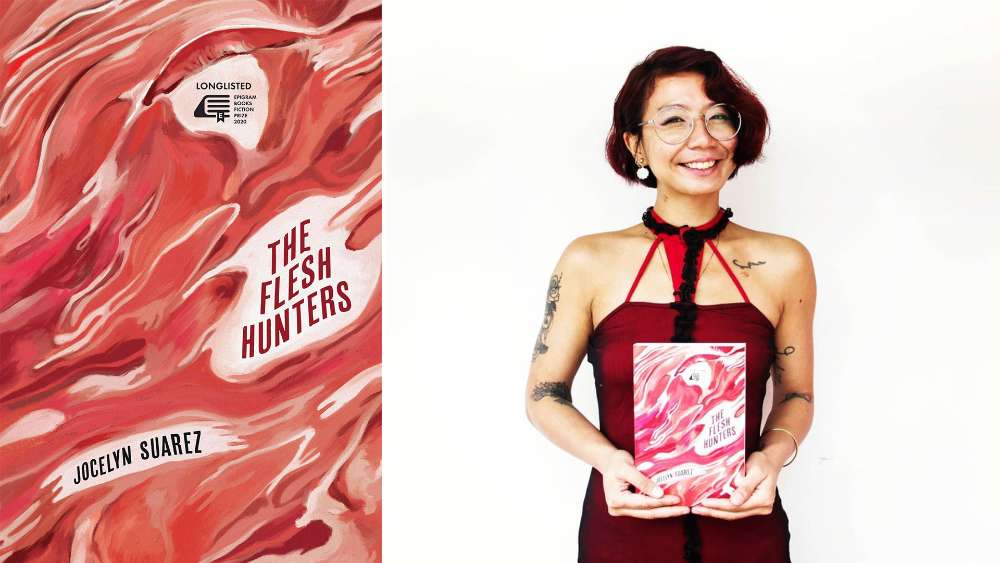 The Flesh Hunters, by Jocelyn Suarez
The Flesh Hunters, by poet Jocelyn Suarez is a thrilling debut novel featuring multiple mysterious serial killers and complex protagonists with uncertain allegiances. Forensic profiler Walter Kirino, the only known survivor of the violent mass murderer Harbourview Butcher, is called in to help investigate the latest string of murders on the island of Osho. With the help of Head Pathologist Amy Nishima and Division Chief Aida Anton, Walter must solve the case before he becomes the target of not one, but two mass murderers.
Read our full review of The Flesh Hunters here
---
Dazzling debuts
How We Disappeared, by Jing-Jing Lee
Jing-Jing Lee's stunning debut novel tells the story of a woman named Wang Di who, as a teenager, was taken from her village in Singapore during World War II and forced into sexual slavery as a "comfort woman" by the Japanese military. The novel also follows the story of a young boy named Kevin, who, decades later, discovers a dark family secret that leads him on a journey to uncover the truth about his grandmother's past.
This Is Where I Won't Be Alone, by Inez Tan
The title of Inez Tan's debut story collection, This Is Where I Won't Be Alone might evoke the famous National Day song in Singapore, but the question of where home is remains elusive. Through a cast of characters that includes a lovelorn undergraduate on his way to a date, a rotting dried oyster in a Fairprice bag, and a teacher living in the late 2030s, Tan explores the idea of "home" as less of a physical location and more of an emotional state.
Read our full review of This Is Where I Won't Be Alone here
---
Real stories, real Singaporeans:
A Tiger in the Kitchen, by Cheryl Lu-Lien Tan
You can take a woman out of Singapore, but you can't take Singapore out of a woman. In her memoir, Cheryl Lu-Lien Tan recounts how she lives Singapore for America as a teenager, only to sense her grandmother's cooking calling her home. With mouth-watering descriptions and easy-to-follow recipes, A Tiger in the Kitchen is a delicious and heartwarming read for anyone interested in food, family, and cultural heritage.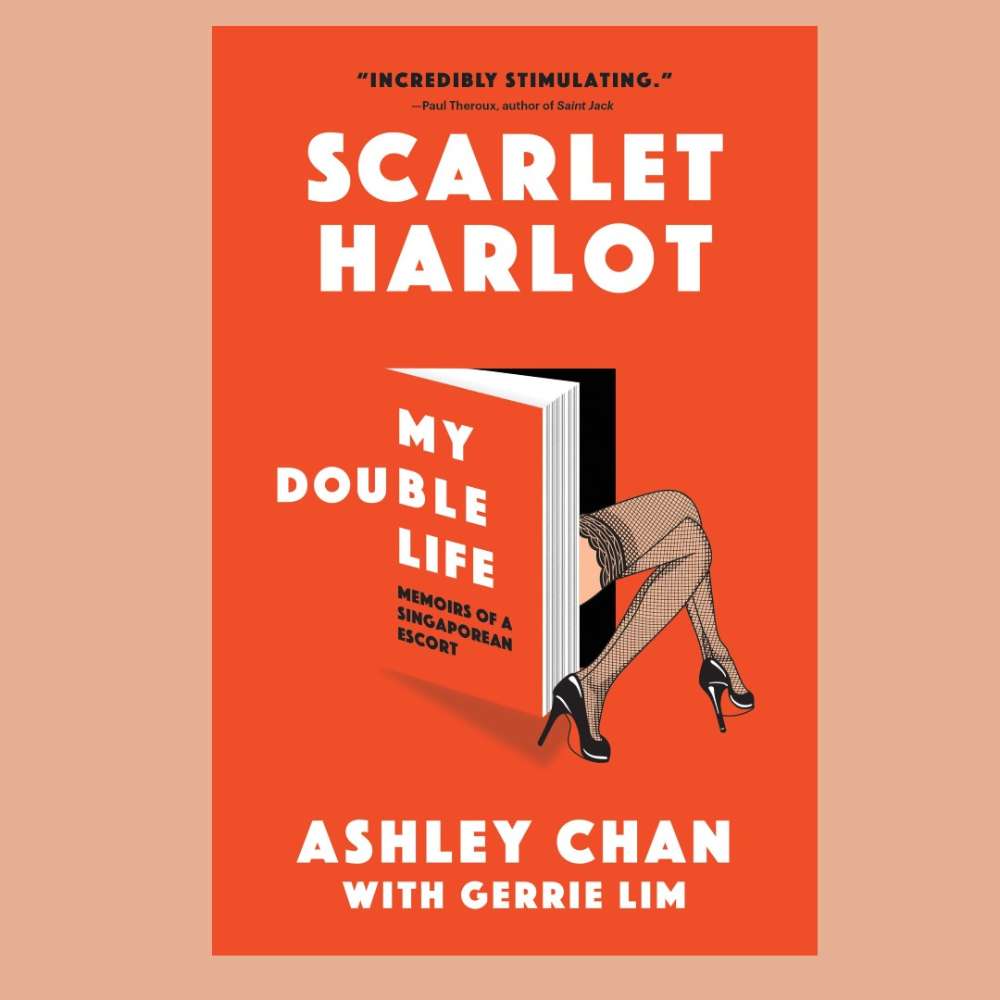 Scarlet Harlot, by Ashley Chan
Scarlet Harlot is a powerful and candid memoir about "Ashey Chan's" experiences as a sex worker in Singapore. With co-author Gerrie Lim, Chan writes about the challenges that she faced as a young woman growing up in a dysfunctional family, as well as the social stigma and discrimination that she encountered both within and outside of the sex work community. Through her story, Chan sheds light on the complex and often misunderstood world of sex work, and challenges the stereotypes and misconceptions that surround it.
Read our full review of Scarlet Harlot here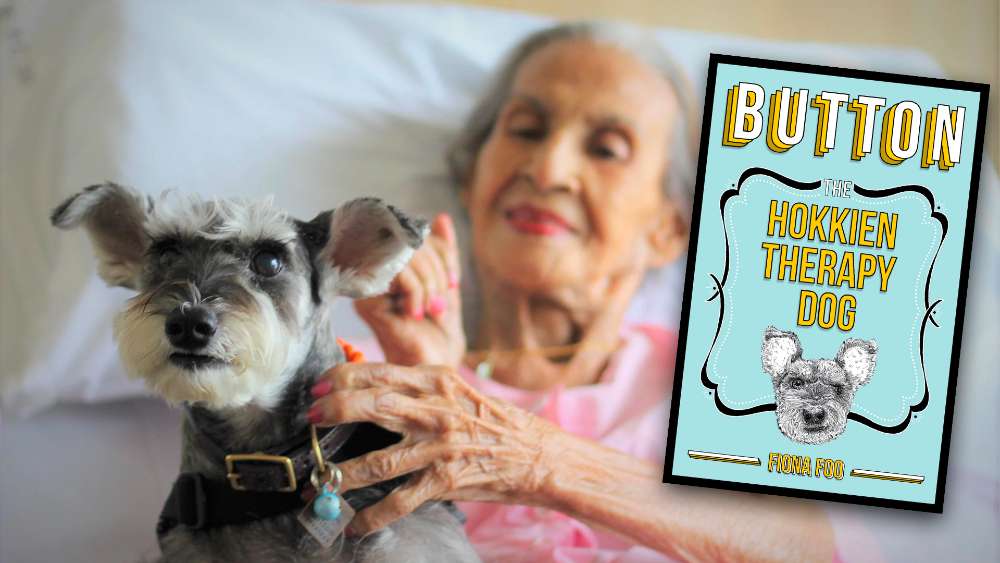 Button: The Hokkien Therapy Dog, by Fiona Foo
Button, a charming senior rescue dog, lives in Singapore with her owner, Fiona, who teaches her how to obey commands in Hokkien. Fiona Foo's heartwarming memoir follows the pair as they embark on a mission to help people in need by bringing joy and comfort to elderly hospice patients.
Read our full review of Button: The Hokkien Therapy Dog here
For the latest updates on Wonderwall.sg, be sure to follow us on TikTok, Telegram, Instagram, and Facebook. If you have a story idea for us, email us at [email protected].