Spotify Spotlight: Ralph Alvern
For many aspiring musicians and artistes out there, it always starts out with something small like using music as a form of escape. But for this week's featured artiste, he managed to transform that escape into something more; his debut single has connected with thousands of listeners in the region. Meet 23-year-old Ralph Alvern, a Filipino born and bred in Singapore.
What is your background in music?
I started learning how to play guitar when I was 6 years old, and then went on to win a national classical guitar competition when I was 11. I graduated from Singapore Poly in 2017. I took the Diploma in Music and Audio Technology (DMAT) where we learned everything needed to make a commercial song.
Why RnB love songs in particular?

With my experience in guitar, I started writing songs when I was 16. It was when my love for singing just started flourishing and my experiences around the time (break ups and drama) fuelled my desire to vent all those feelings of frustration and happiness somewhere. I was heavily influenced by Ed Sheeran and hip-hop culture, so I guess that's what moulded my songwriting to what it is today.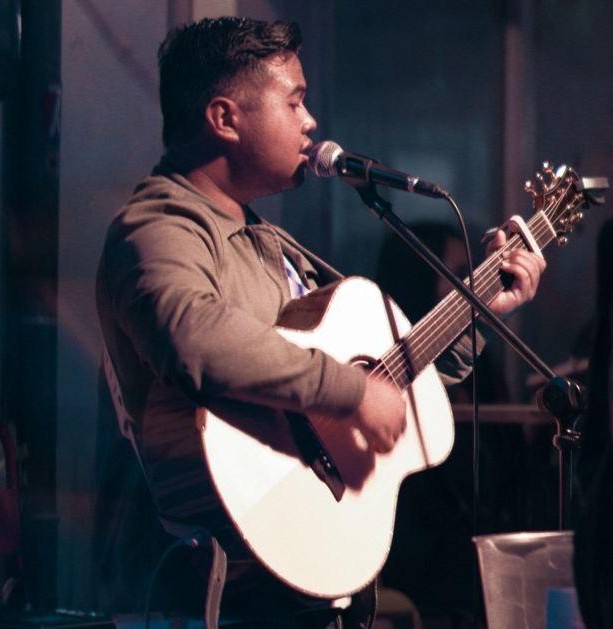 How did you start venturing into the commercial space?
Starting to write songs at the age of 16 that spoke a lot about frustration and anger meant that my songs had no structure or direction. But, with the lessons learnt in DMAT, my songwriting started to have an original style and I felt like I was on the verge of something exciting. I even had the opportunity to perform with more recognisable names like Nathan Hartono and ShiGGa Shay.
How did busking help you as an artiste?
My friends mentioned I have a soothing voice so I thought about busking for the experience. At 18, I ventured out to the streets of Orchard and performed for large crowds. It definitely was a scary experience at the start, but as I gained more experience and skill, I felt comfortable performing in public and for so many people.
Any personal takeaways so far?
Hard work makes a world of difference. It has a lot to do with doing what I love to do and always giving my all when I go out and perform. My first single "Over The Phone" has garnered close to 200,000 listens and I am just so grateful for all the support thus far. Also, music has and always will be my outlet to de-stress.
More exciting plans ahead?
As for releases coming soon, I just dropped a song on 30 October and it's called "'Right Back". I sincerely hope everyone enjoys it as much as my producer and I did making it.
Click the tag "Spotify Spotlight" below to read all our other Spotify Spotlight articles.
For the latest updates on Wonderwall.sg, be sure to follow us on TikTok, Telegram, Instagram, and Facebook. If you have a story idea for us, email us at [email protected].