Useful Wedding Items You Can Actually Find On Carousell
When I started wedding planning, everyone told me to source for affordable décor on Taobao. But since my Chinese literacy is practically nil, and since shipping delays trigger my inner bridezilla, I decided to try the next best resource for pocket-friendly wedding supplies: Carousell.
As a marketplace for secondhand goods, Carousell contains hundreds of listings for items from recent newlyweds. But there are also plenty of vendors offering everything from customised favours, to décor rental, to bridal flowers.
Here are some of the most useful things I've found during my search for affordable goods: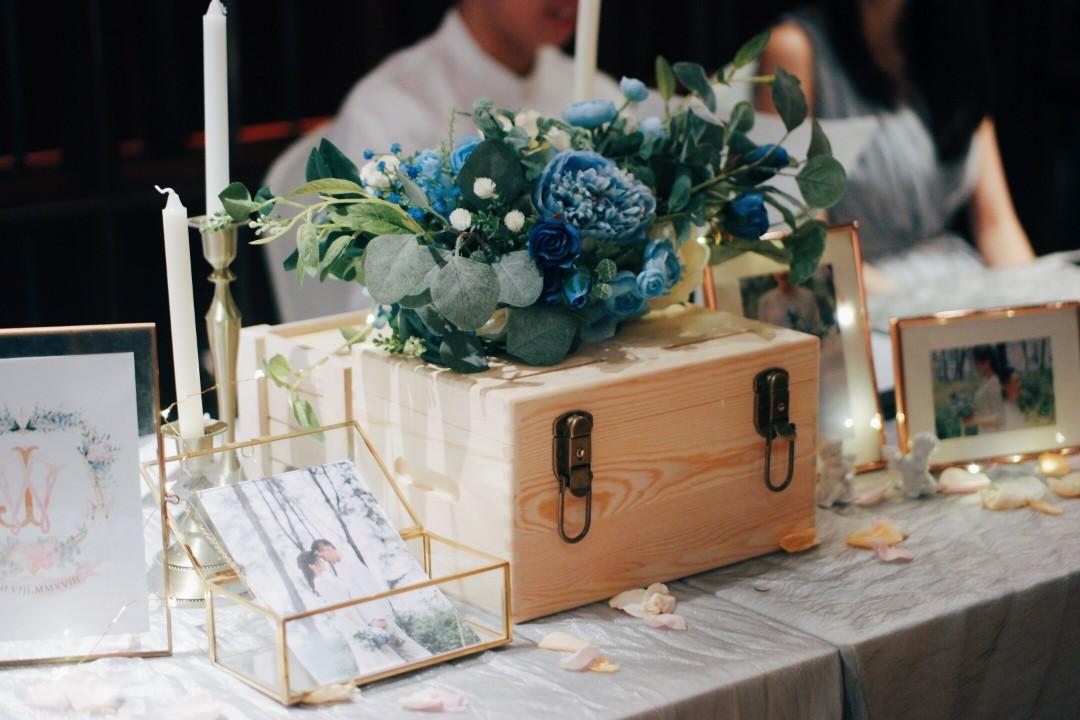 Ang Bao Box Rental
If there's one thing you should definitely rent instead of buy, it's an ang bao box. As tempted as I was to customise one with mine and my fiance's names, I just couldn't imagine repurposing it as anything other than as an overpriced storage container.
Thankfully, Carousell has quite a few available to rent in an abundance of cute designs at low rates.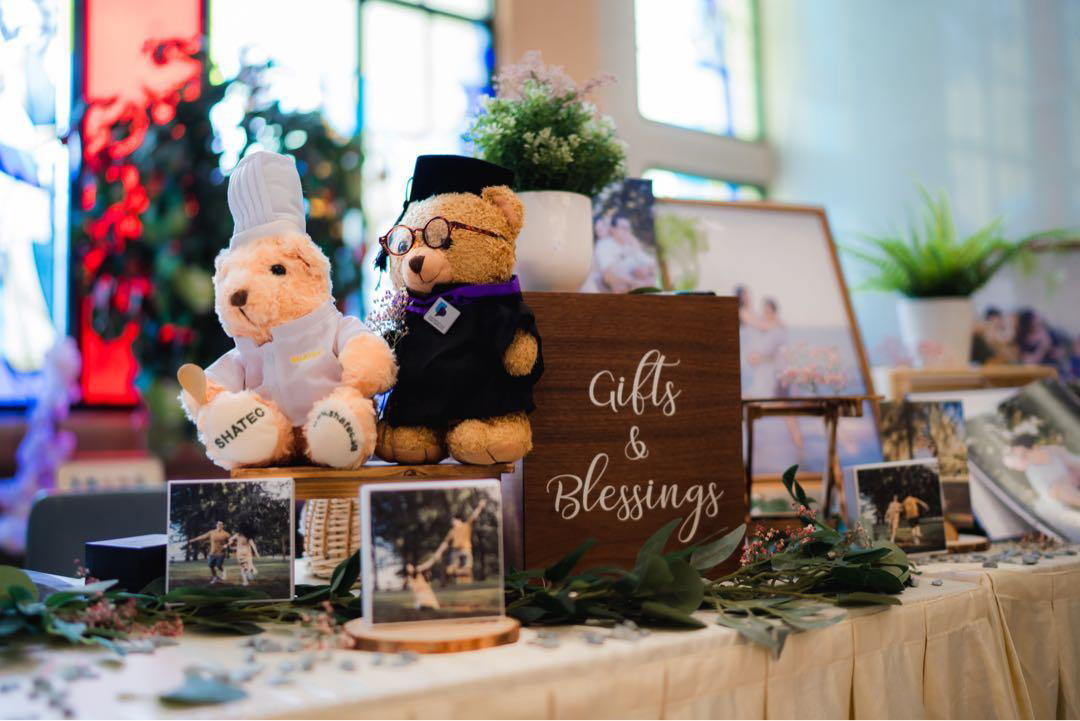 Reception table decor
I began buying mine piecemeal, only to realise that sourcing for small wooden easels, stalks of dried pampas grass, and IKEA picture frames was way too tedious for DIY-impaired me. If this is something we have in common, then you're in luck, because there are plenty of couples willing to let go of (or to rent out) their wedding props for as low as $30 for 4 days.
Do a little bit of digging, and you'll also find listings of random wedding barang-barang that you'll definitely need, but will inevitably forget to buy until the last minute, like a ring box, confetti poppers, and flower girl baskets.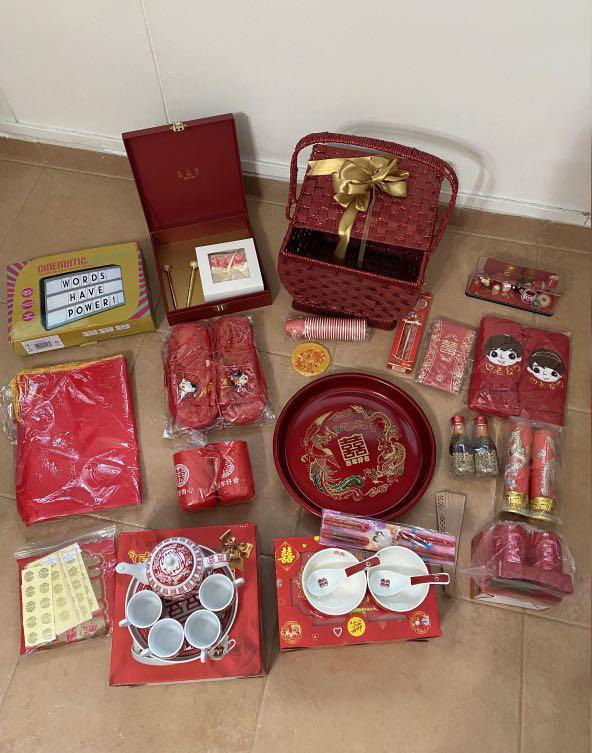 Guo Da Li (Chinese bethrothal gifts) set
Speaking of things that are tedious to compile, there's more than one "graduated" (i.e. newly married) bride who's eager to rent out or let go of her whole bundle of guo da li items. So if you're short on time, why not just chope everything at one go?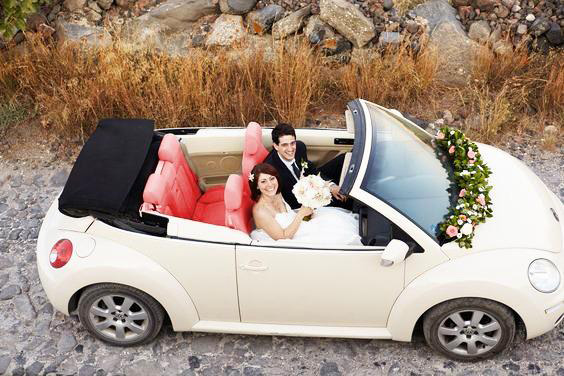 Bridal car and/or decor
Want to pick up your bride in a cute VW Beetle? Or how about decking out your existing vehicle in bridal car decor? If you'd rather not rack up hundreds of dollars in faux flowers, you can consider looking for a vendor on Carousell - there are some who offer car decorations for as low as $45. You can even find used car decorations from brides who are willing to let them go for as low as $20.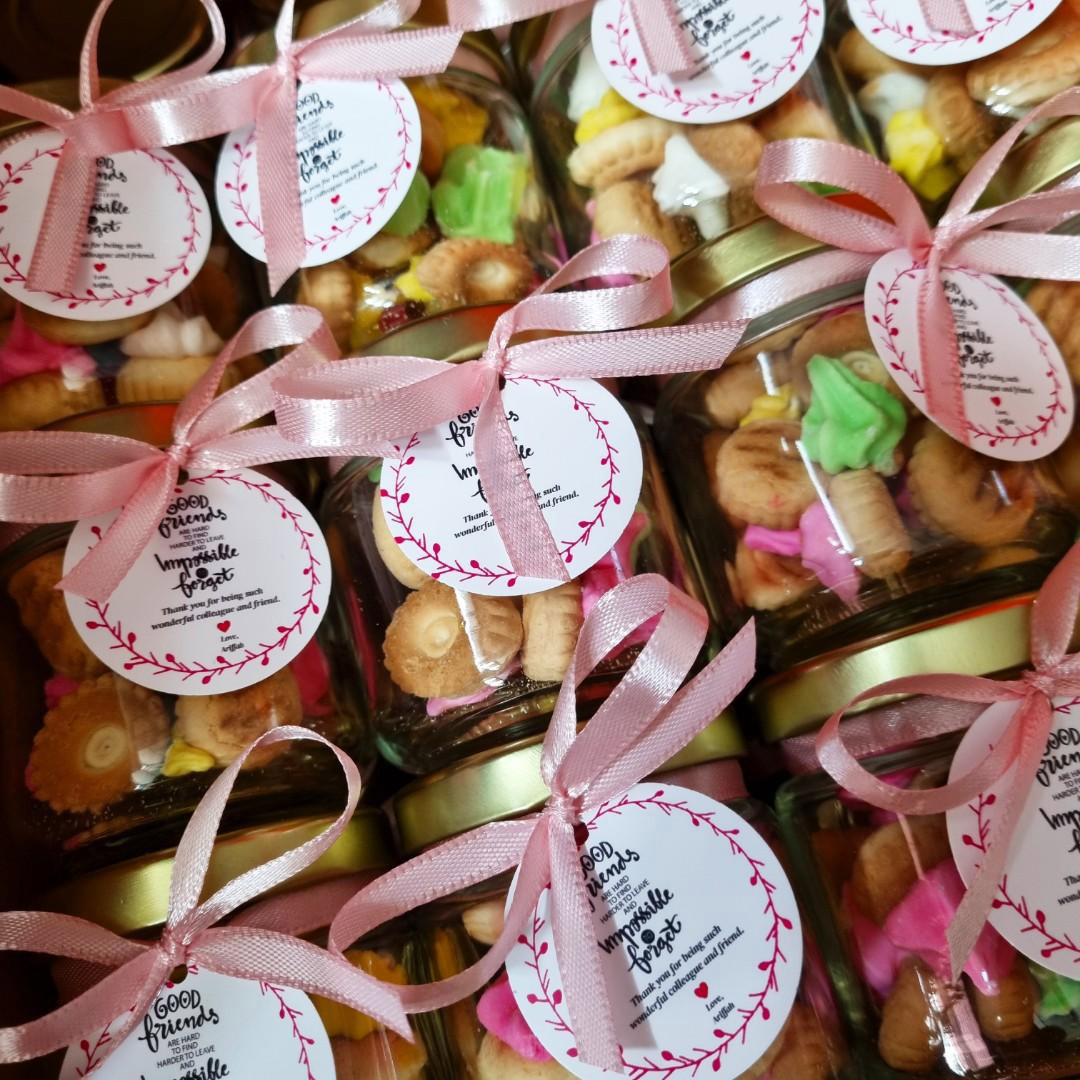 Customised wedding favours
Feeling a little underwhelmed by what your hotel offers, but not ready to shell out for Etsy's shipping prices? While there are plenty of local vendors here in Singapore, you can also browse through Carousell to see what's available - we spotted customisable bottles of gem biscuits, gold key pens, and more.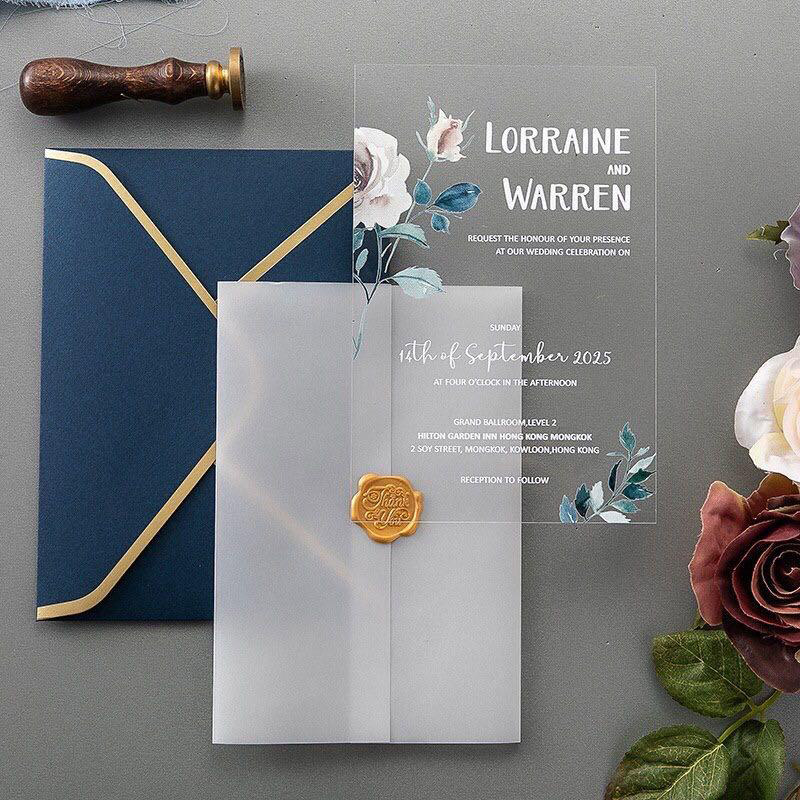 Wedding invitation cards
While many wedding venues offer invitation cards as a part of their package, the lack of customisation options can put off couples who are looking for something a little more personalised. Surprisingly enough, there are vendors on Carousell offering creative designs, using interesting materials, at affordable rates.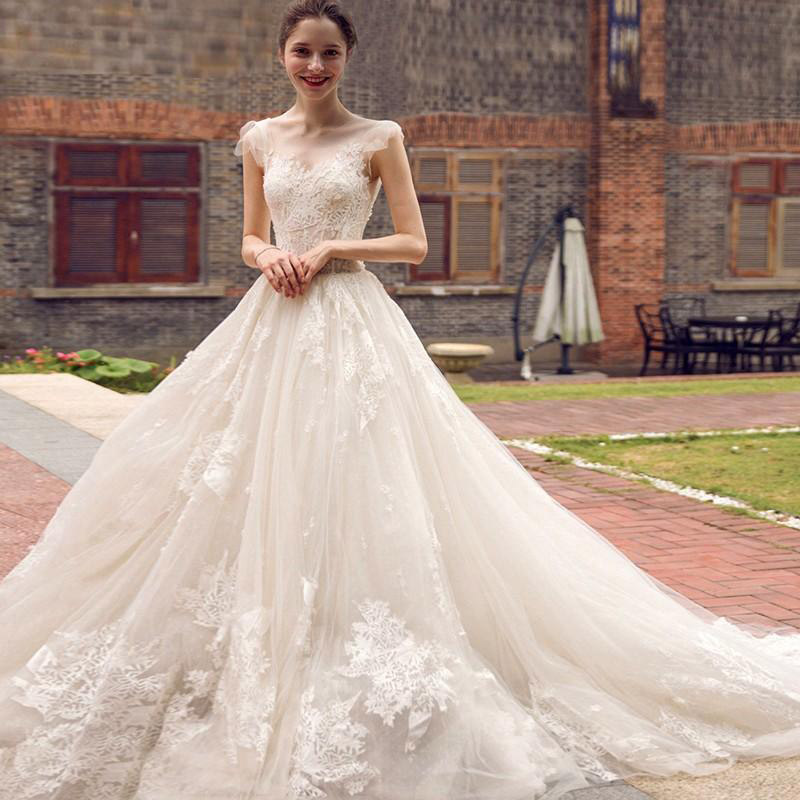 Wedding gown
Yeah, we know: buying a wedding gown online sounds pretty risky, especially if the gown is pre-loved.
But if you think about it, plenty of rental gowns have been worn before. And buying a gown a la carte for just $200 or less can save you hundreds of dollars. At most, you can try on the dress and have it altered for cheap. Some sellers even let you try before you buy. Just keep monitoring the new listings until you unearth a treasure (like this Vera Wang wedding gown that's only $450!).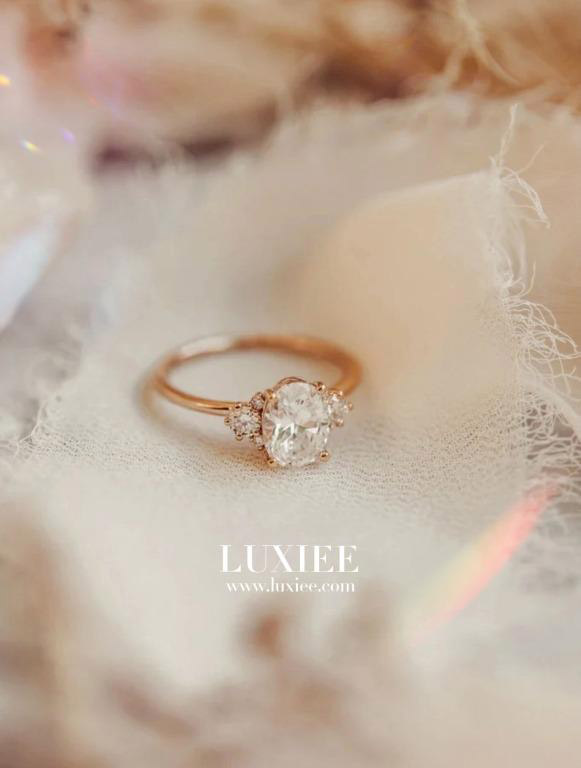 Wedding and engagement rings
We know - awww. While some of these listings might have a sad story behind them, others run this as a business, while still others simply changed their minds about the ring design.
For the latest updates on Wonderwall.sg, be sure to follow us on TikTok, Telegram, Instagram, and Facebook. If you have a story idea for us, email us at [email protected].