Weekends At Home: Free Online Games For Every Type Of Singapore Player
June is almost here, but it'll be a while before we can semi-freely venture outside again. For this weekend, we've collated a list of free online games to keep you entertained, no matter what type of gamer you are. Time to Zoom call our friends for a virtual gaming night, right?
1. Skribbl.io
Play this if: You fancy yourself the next Picasso/van Gogh/<insert atas artist name here>
If you're familiar with Pictionary or Draw Something, you're well-equipped to play Skribbl.io. This online multiplayer game lets you create private rooms to play with your friends or simply play with strangers online. Either way, expect plenty of hilarity and epic disasters as your (lack of) drawing skills are put to the test.
Skribbl.io can be played online here
2. Neopets
Play this if: You long for the "good old days" of your childhood before COVID-19, masks and umbrage.
Believe it or not, Neopets is still around today, more than 20 years after its creation. Admit it: We all remember the days when we sneakily (or so we thought) played this during classes in the school computer lab. If you're feeling nostalgic, why not take a trip down memory lane and revisit the world of Neopia? There are still free omelettes at the Tyrannian Plateau, the faeries are still giving out quests, and your pets are probably still waiting to be fed after 7++ years of starvation (oops!).
Neopets can be played online here
3. GeoGuessr
Play this if: You miss travelling so much that you've been binging National Geographic documentaries instead of Netflix.
Travelling around Singapore is unlikely at the moment, let alone leaving the country. But you can take an armchair trip around the world with GeoGuessr, a surprisingly addictive game which lets you become a globetrotter via Google Street View.
The gameplay is simple enough: You'll be dropped in a random location on Google Street View, potentially anywhere in the world. Using only visible street view clues, you'll have to place a pin on Google Maps to guess where you are. The closer your location marker is to the actual answer, the better. Be sure to pay attention to the tiniest details, and good luck!
GeoGuessr can be played online here
4. Dino Swords
Play this if: You're used to internet outages, derive satisfaction from tiny dinos (and really, who doesn't?), or both.
We all remember the Google Dino Run game, aka the "No Internet T-Rex" game. Well, now you can play a modified version called Dino Swords. The basic idea is the same, but now you have weapons like shurikens, flamethrowers and, of course, swords to make things more interesting.
Of course, not all the weapons are useful; some do nothing at all, while some can actually kill you if use them. But hey, that's half the fun; where else can you play as a T-Rex swinging a baseball bat at birds, complete with tiny baseball cap on its head?
Dino Swords can be played online here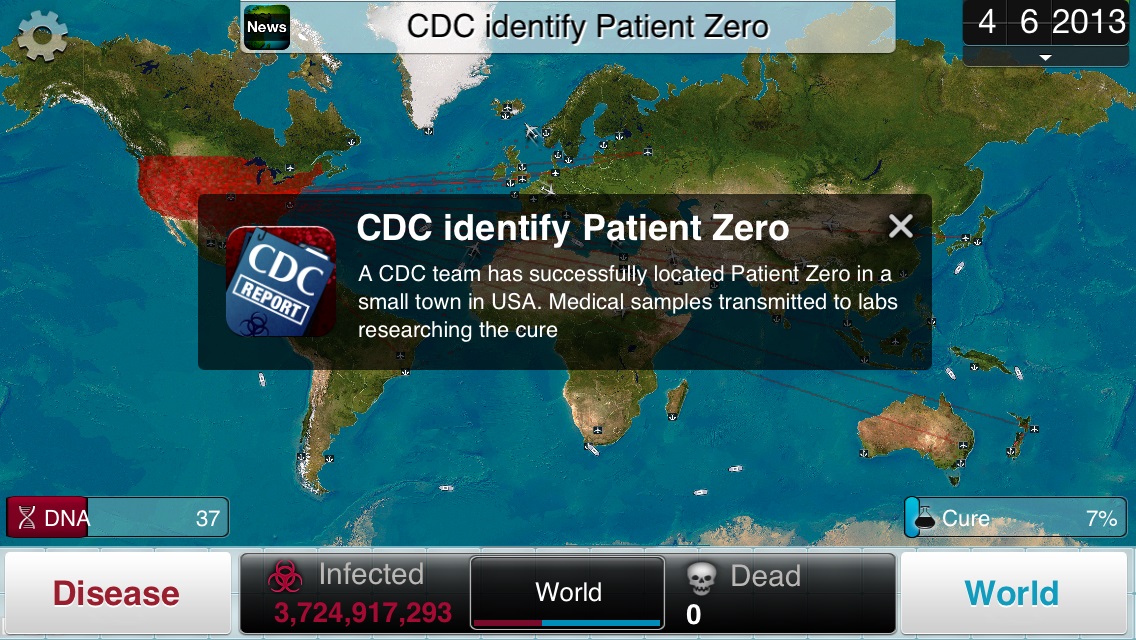 5. Plague Inc./Plague Inc: The Cure (free for Android users but $0.99 for iPhone users)
Play this if: You have a taste for chaos and an... interesting... sense of humour
Believe it or not, this game was created long before COVID-19. Your goal? To infect the entire world by evolving a deadly plague whilst adapting against everything humanity can do to defend itself (yikes!).
If this hits too close to home for you, you can also try the new game mode released as an update late last year. Titled The Cure, this free expansion was created in response to COVID-19 and reverses the base scenario; this time, you're working to save the world by controlling the global pandemic response.
Plague Inc. is available on the App Store and on Google Play
6. Telegram Werewolf
Play this if: You have a large, noisy group of friends to game with
Alright, this is technically not an online game, but it bears mentioning nonetheless. If you're itching to hang out with your kakis and (somehow) manage to agree on a time for all of you to meet online, why not try Telegram Werewolf?
Simply create a Telegram group with all your friends, then invite @werewolfbot to your group. The bot will act as the Gamemaster and DM each player their roles, lynching options and any other special ability-related actions when the time comes.
The gameplay is the same as always: Werewolves hide among villagers and eat one every night, while villagers apply their individual character abilities to deduce the werewolves' identity. Incidentally, there are over 40 unique characters and roles available, from Gravediggers to Lycans and Cultist Hunters. Naturally, the larger your group, the more chaotic (and entertaining) the game becomes.
You can find out more about the Telegram Werewolf bot here
For the latest updates on Wonderwall.sg, be sure to follow us on TikTok, Telegram, Instagram, and Facebook. If you have a story idea for us, email us at [email protected].